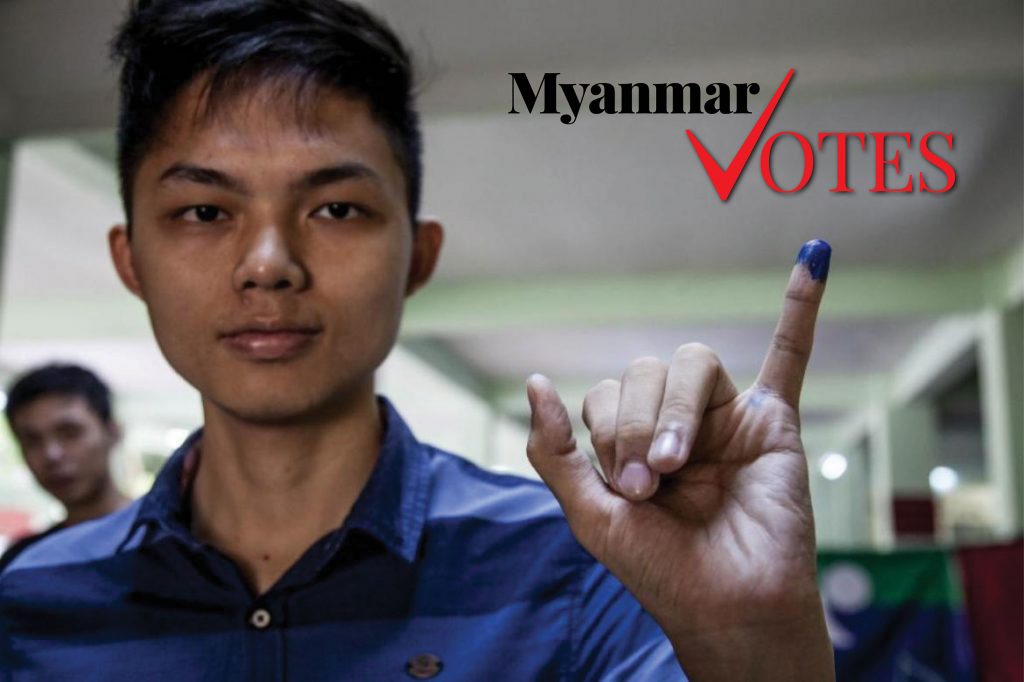 Don't miss out:
Frontier's election
coverage, all in one place
Consider being a Frontier Member.
Support independent journalism in Myanmar. Become a Frontier member today
Nationalist writer Shwe U Daung adapted Sir Arthur Conan Doyle's famous literary creation and transported him to Rangoon in the 1930s to espouse his political views.
ဒေါ်အောင်ဆန်းစုကြည်ကိုလည်း ဂျပန်နိုင်ငံကို ထပ်မံလာရောက်လည်ပတ်ဖို့ ဂျပန်နိုင်ငံခြားရေးဝန်ကြီးက ဖိတ်ခေါ်ခဲ့ပါတယ်
The National League for Democracy is alienating powerful ethnic parties over its refusal to consult on key appointments and issues.
After being banned for nearly 30 years, the tradition of performing satirical songs during Thingyan is enjoying a revival as a new generation mocks the authorities.
Warnings to women over their attire and behaviour during Thingyan are regarded by feminists as examples of victim-blaming that reinforces rape culture.
ရဲတပ်ဖွဲ့ဝင်များ တားဆီးထားသည့်ကြားမှ ဆန္ဒပြလူအုပ်ကြီးသည် သံရုံး၏မျက်နှာခြင်းဆိုင် ပလက်ဖောင်းပေါ်တွင် စုရုံးပြီး အမေရိကန်သံရုံးကို ဆန့်ကျင်သည့် ကြွေးကျော်သံများ အော်ဟစ်ခဲ့ကြသည်
A ban on commercial pandals brought subdued celebrations in Yangon for the traditional New Year, and contributed to a boost for the domestic travel industry.
Support more independent journalism like this.