Hopes are rising that elections can soon be held in the nine Rakhine State townships where voting was cancelled on November 8, but the National League for Democracy seems unconvinced.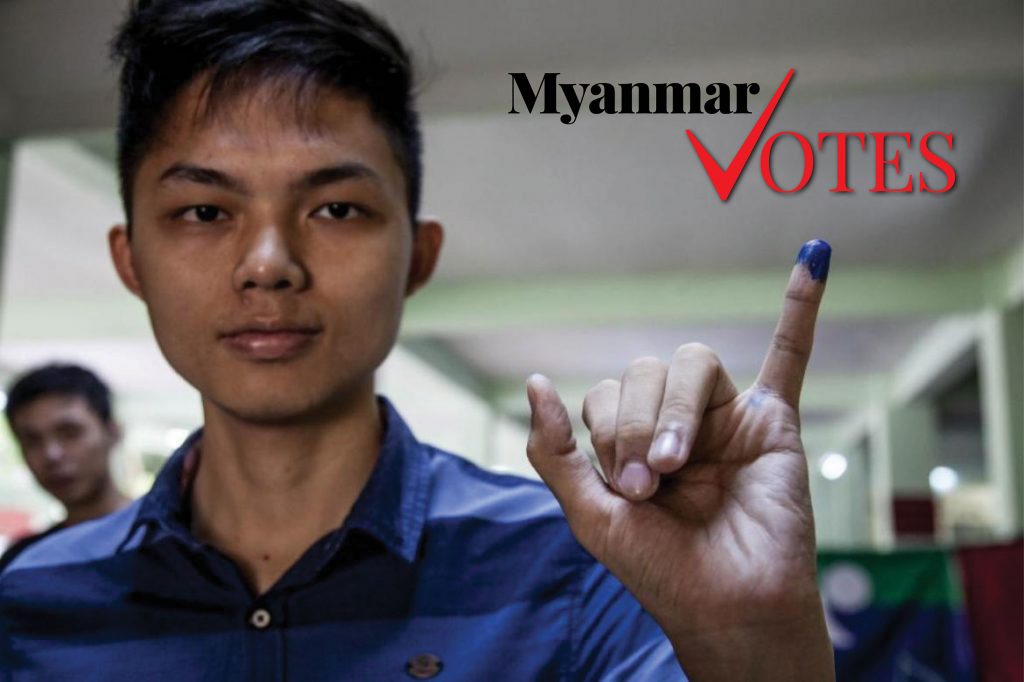 Don't miss out:
Frontier's election
coverage, all in one place
Consider being a Frontier Member.
Support independent journalism in Myanmar. Become a Frontier member today
Mong La, on the border with China, has a reputation for debauchery but a recent visit revealed a dank, depressing town.
In one of her first interviews following the National League for Democracy's apparent victory at the polls, Daw Aung San Suu Kyi on Wednesday spoke to U Khin Maung Soe, Senior Editor for Radio Free Asia's Burmese service. U Khin Maung Soe has permitted Frontier to reprint parts of the interview which touched on a wide range of issues including foreign policy, foreign investment and the need to look out for "instigations."
Support more independent journalism like this.
Democratic Party (Myanmar) leader U Thu Wai is used to fighting uneven fights. In the 2010 election he unexpectedly lost in Yangon's Mingalar Taung Nyunt, when pre-votes in favor of then Minister of Labour U Aung Kyi suddenly appeared after midnight. In Sunday's election he had to battle it out with a National League for Democracy opponent.
Support more independent journalism like this.
Support more independent journalism like this.
The long-awaited Yangon Stock Exchange is due to open in early December and there are a few things you need to know if you're planning to play the market.
ဦးသိန်းစိန်၏ သမ္မတသက်တမ်း ပြီးဆုံးကာနီးအချိန်တွင် သမ္မတဦးသိန်းစိန် ရပ်ဆိုင်းထားခဲ့သော မြစ်ဆုံဆည် စီမံကိန်းကို ဗဟိုပြု၍ ရိုက်ကူးထားသော မှတ်တမ်းတင်ရုပ်ရှင်ကားတစ်ကား ပေါ်ထွက်လာခဲ့သည်။
အိုလီဗာ ဆလိုး ရေးသားသည်။
Myanmar's COVID-19 response is at a crossroads, and something has to give
More than two months after they were introduced, residents and officials in Yangon are increasingly ignoring stay-at-home orders, yet the government insists infection rates need to fall before they can be rolled back.