Hopes are rising that elections can soon be held in the nine Rakhine State townships where voting was cancelled on November 8, but the National League for Democracy seems unconvinced.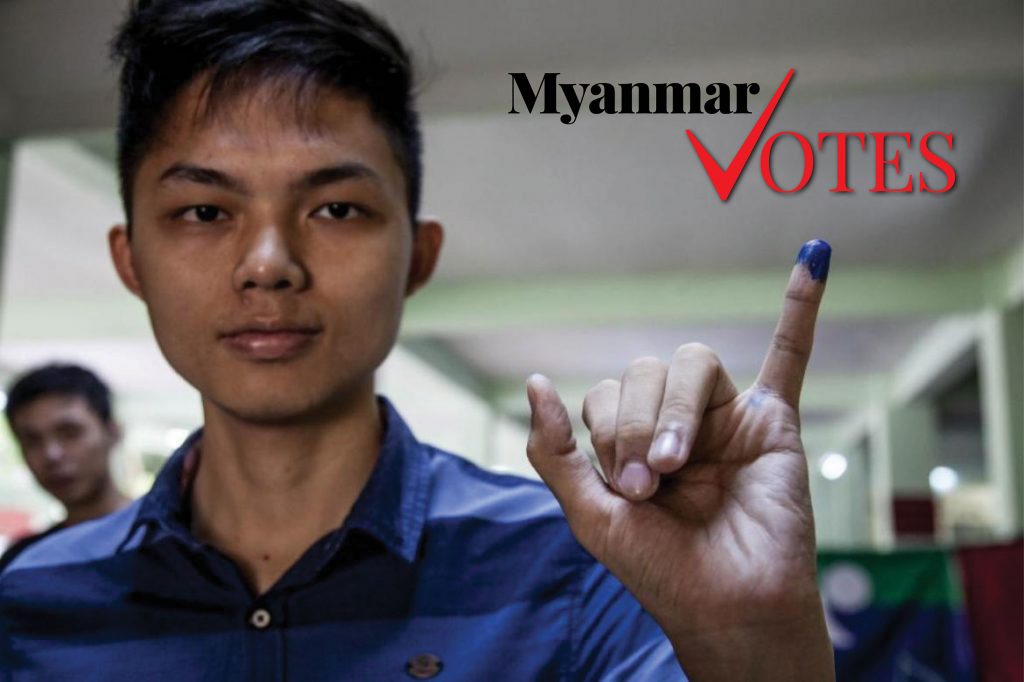 Don't miss out:
Frontier's election
coverage, all in one place
Consider being a Frontier Member.
Support independent journalism in Myanmar. Become a Frontier member today
နိုင်ငံတော် လျှို့ဝှက်ချက် အက်ဥပဒေကို ချိုးဖောက်သည်ဟု စွပ်စွဲခံထားရကာ ပြီးခဲ့သည့် ရက်သတ္တပတ်နှစ်ပတ်က ဖမ်းဆီးခံခဲ့ရသည့် ရိုက်တာ သတင်းထောက်နှစ်ဦးကို ယနေ့ရုံးထုတ်ပြီး ရမန် နောက်ထပ် နှစ်ပတ်ယူခဲ့သည်ဟု ၎င်းတို့၏ ရှေ့နေက ပြောကြားသည်။
The public response to the arrest of the two Reuters reporters is indicative of a wider debate about the role of journalists in Myanmar.
Reuters executive editor Mr Reg Chua tells Frontier's Thomas Kean about the news agency's campaign to free its reporters and the "chilling" effect their arrest will have on Myanmar's media.
The second Myanmar Gems Emporium of the year was held in Nay Pyi Taw from December 12 to 21. Here's what we learned.
Support more independent journalism like this.
Ward and village-tract administrator elections have been mostly peaceful but activists say that in some areas competition between political parties and other groups has caused conflict – and even resulted in some participants being attacked.
Support more independent journalism like this.
Myanmar's COVID-19 response is at a crossroads, and something has to give
More than two months after they were introduced, residents and officials in Yangon are increasingly ignoring stay-at-home orders, yet the government insists infection rates need to fall before they can be rolled back.