Hopes are rising that elections can soon be held in the nine Rakhine State townships where voting was cancelled on November 8, but the National League for Democracy seems unconvinced.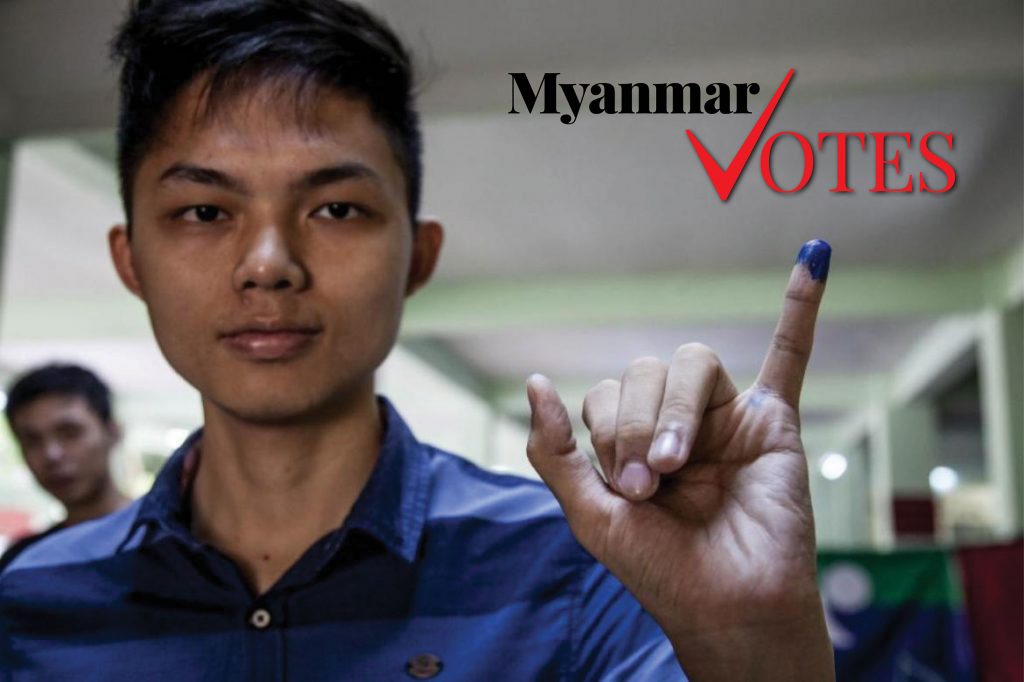 Don't miss out:
Frontier's election
coverage, all in one place
Consider being a Frontier Member.
Support independent journalism in Myanmar. Become a Frontier member today
Rohingya Muslims who paid hundreds of dollars to flee squalid Myanmar camps by boat are destitute since they were stopped at sea and returned.
Support more independent journalism like this.
Support more independent journalism like this.
မြန်မာနိုင်ငံတွင် လက်ရှိအချိန်အထိ ဖြစ်ပွားနေသည့် ပြည်တွင်းလက်နက်ကိုင်ပဋိပက္ခများမှာ တပ်မတော်နှင့် ဖြစ်ပွားခြင်းမဟုတ်ဟု တပ်မတော်ကာကွယ်ရေးဦးစီးချုပ်က ပြောကြားလိုက်သည်။
အစိုးရဝန်ကြီးဌာနများနှင့် အခြားသောဌာနများအတွင်း ပျံ့နှံ့နေသည့် အဂတိလိုက်စားမှုများကို တားဆီးကာကွယ်ရေး အတွက် အဂတိလိုက်စားမှု တားဆီးကာကွယ်ရေးအဖွဲ့များကို သမ္မတဦးဝင်းမြင့်က ဖွဲ့စည်းခွင့်ပြုလိုက်သည်။
In early October 2016, Rohingya USDP member Ko Win Kyaing had high hopes for a better life… but now wonders whether he will be able to return home to Myanmar.
Myanmar's COVID-19 response is at a crossroads, and something has to give
More than two months after they were introduced, residents and officials in Yangon are increasingly ignoring stay-at-home orders, yet the government insists infection rates need to fall before they can be rolled back.