Words & photos by THUYA ZAW | FRONTIER
Almost a quarter of Myanmar's COVID-19 cases are concentrated in a single suburb of Yangon, but walking the streets of Insein Township you wouldn't necessarily know it. Preventative measures are being patchily enforced and some residents appear unconcerned about the virus.
Most of the 49 confirmed cases in Insein have been linked to religious events held by controversial Christian pastors Saw David Lah and Saw Kwe Wah.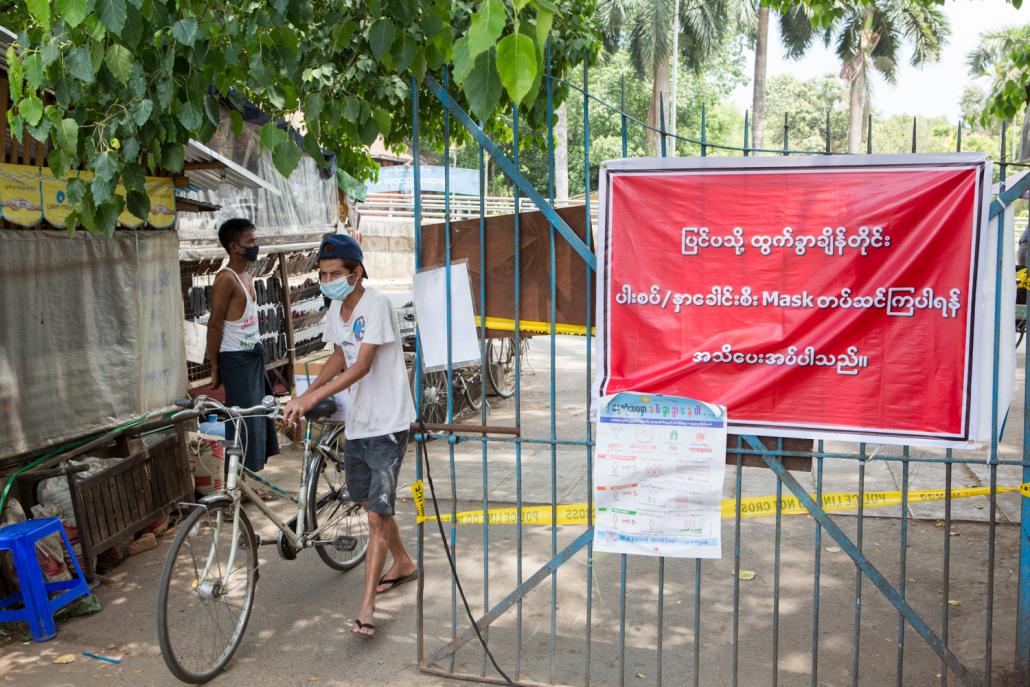 The events in late March and early April, which violated a ban on large gatherings, have been linked to at least 65 of Myanmar's 224 cases.
David Lah tested positive for COVID-19 after the gatherings and has since recovered. He is being held at Insein Prison and faces up to three years' imprisonment under the Natural Disaster Management Law. Three others who were involved in organising the sermons, including Kwe Wah, have also been charged.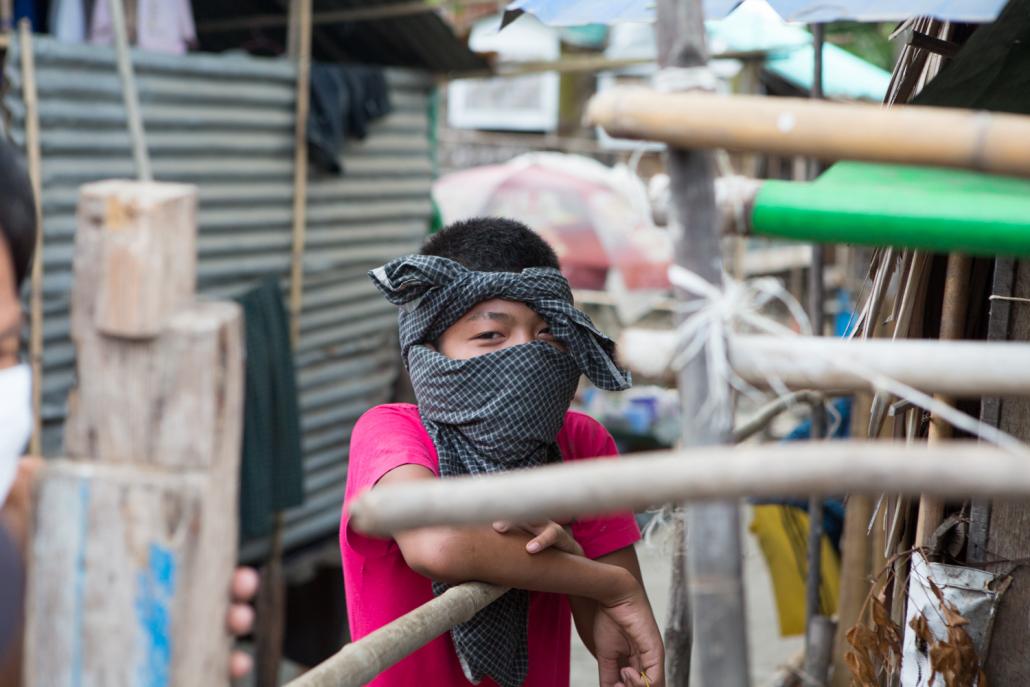 Insein and neighbouring Mayangone are the only two townships in Myanmar where lockdown measures remain in place due to the high number of coronavirus cases.
But on the streets of Insein, some are taking the threat more seriously than others.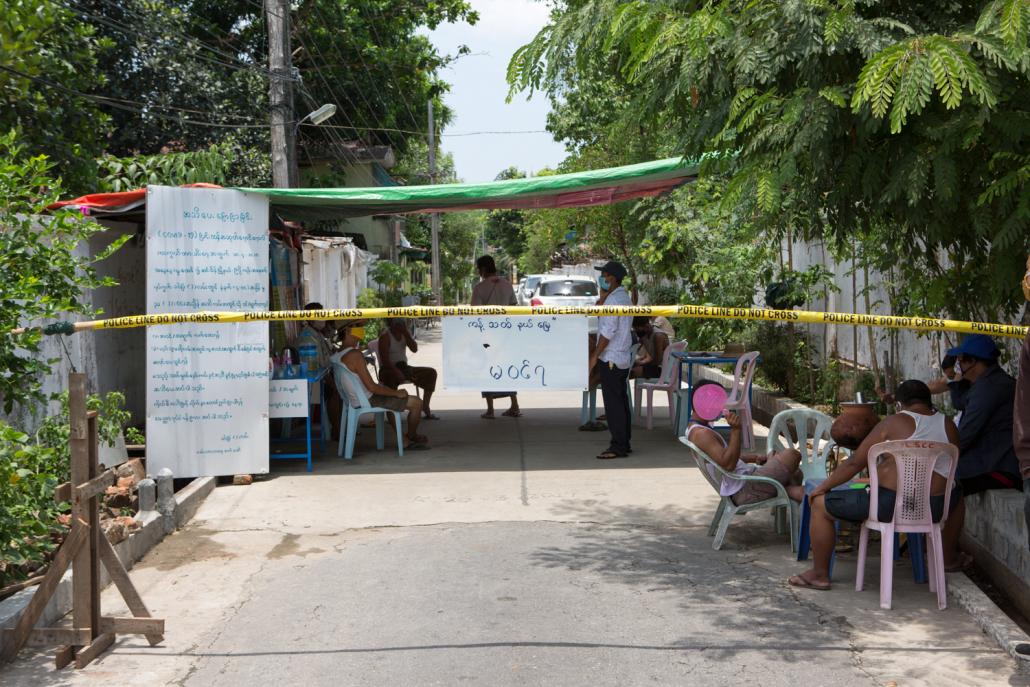 Khawal Chan 2 Street, where most of the coronavirus cases in the township have been found, remains completely closed to non-residents.
Residents of some wards have set up roadblocks and signboards warning people to wash their hands and wear facemasks.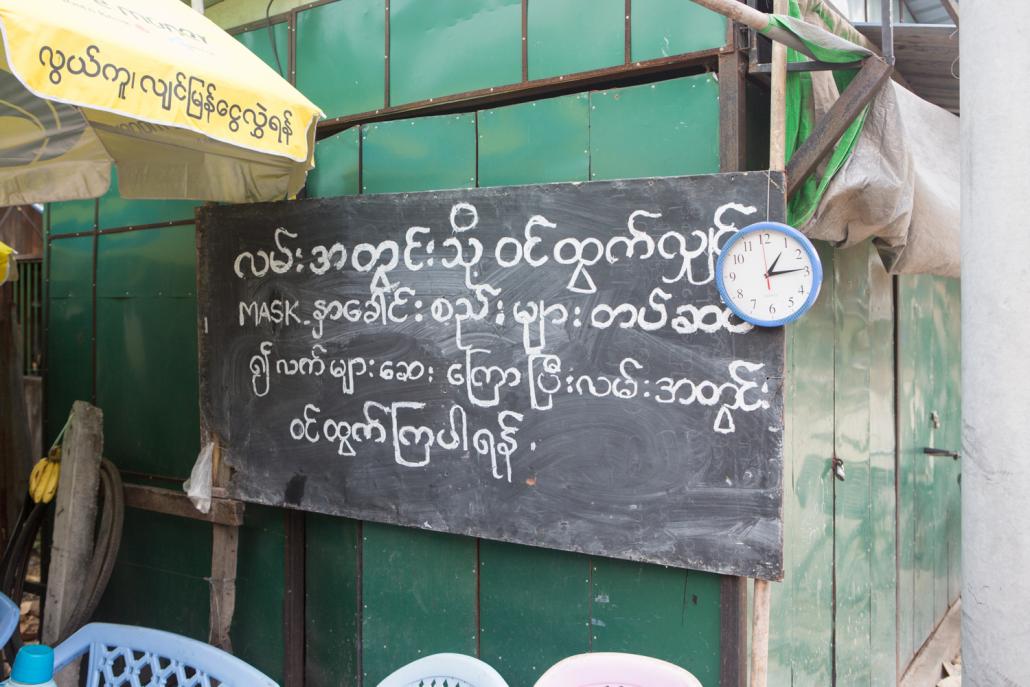 Others are guarding the entrances to their streets, barring entry to those who fail to comply with preventative measures.
But when Frontier visited Insein Market, most vendors and some shoppers were not wearing facemasks, and neither were the trishaw drivers and motorbike taxi drivers outside.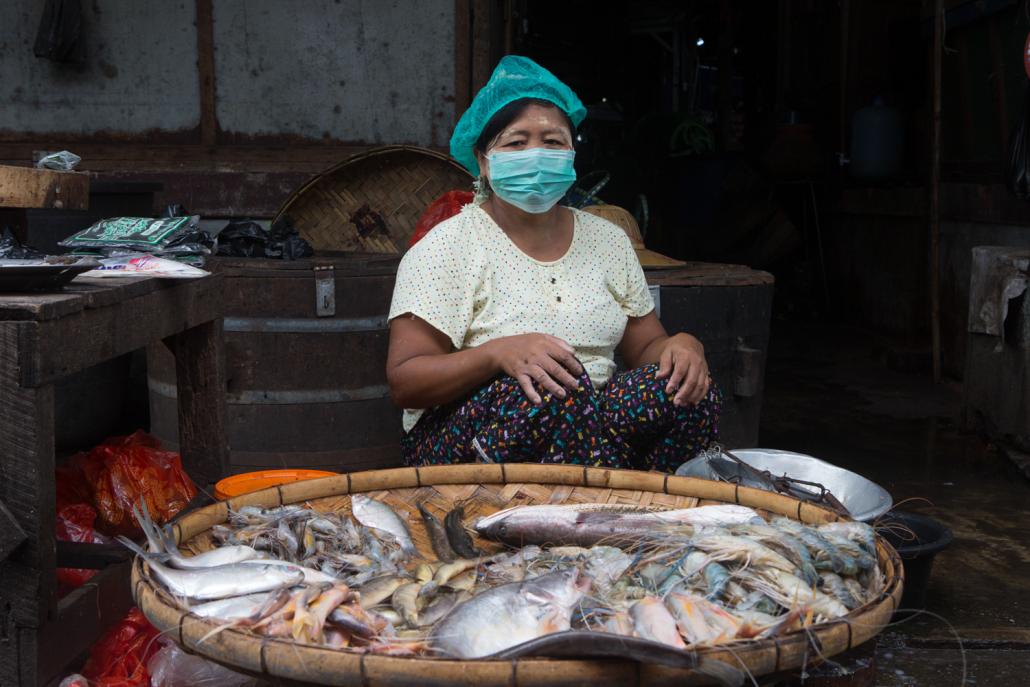 A fish vendor, Daw Hla Hla, explained that she couldn't afford to buy a new facemask each day, and had to wash hers every night.
"Only a few customers come to the market. It's hard to sell my fish during this epidemic," she said.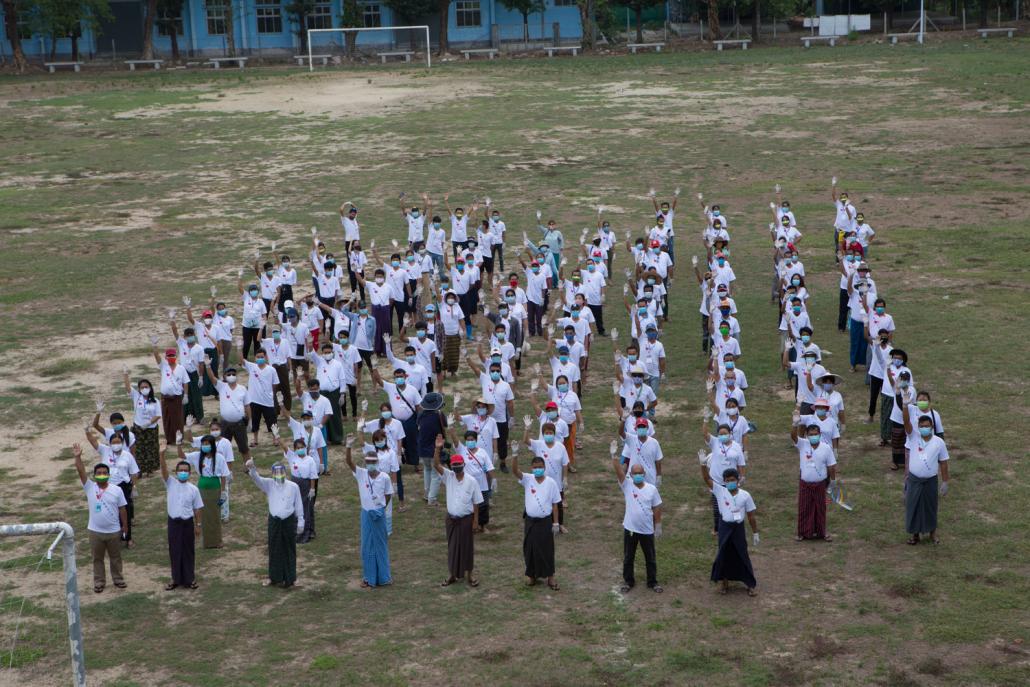 A charity group called "We Love Insein" led by Yangon Region lawmaker U Wai Phyo Han (National League for Democracy, Insein-2), has been distributing facemasks in the township, most of which were donated by Chinese organisations and companies.
The group has also been warning residents to comply with a Yangon-wide order to wear masks in public.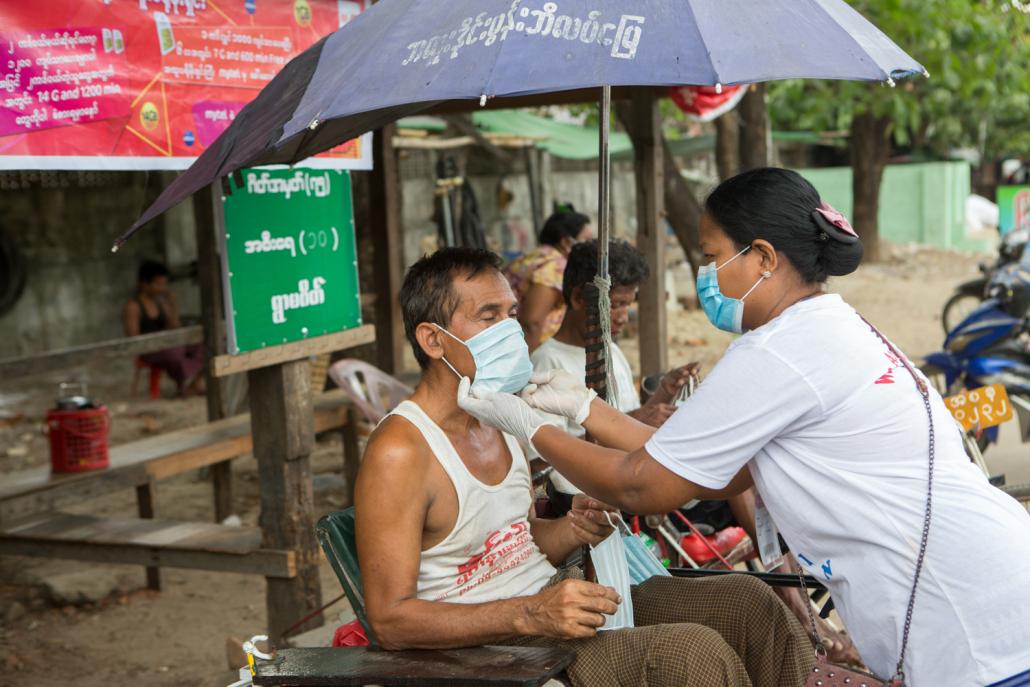 "If you don't want to go to the court and pay K5,000, please wear a facemask whenever you go outside," one volunteer said while handing out masks.
TOP PHOTO: A family from Insein Township's West Ywar Ma ward wears facemasks amid concerns over the spread of COVID-19. (Thuya Zaw | Frontier)
Correction: An earlier version of this article said Saw David Lah's sermons violated a ban on gatherings of five people or more, which had not yet been introduced. The sermons violated an earlier, more general ban on large gatherings.