Hopes are rising that elections can soon be held in the nine Rakhine State townships where voting was cancelled on November 8, but the National League for Democracy seems unconvinced.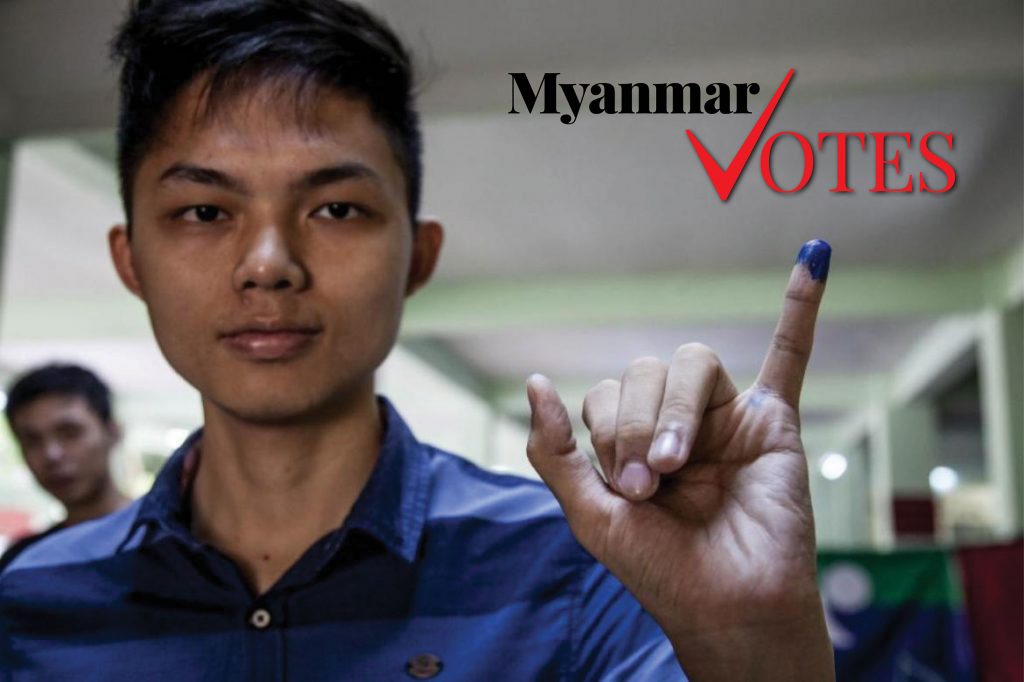 Don't miss out:
Frontier's election
coverage, all in one place
Consider being a Frontier Member.
Support independent journalism in Myanmar. Become a Frontier member today
Embraced by kings and freedom fighters alike, Myanmar's peacocks have long been a national symbol of pride and resistance, but they are becoming ever harder to spot in the wild.
United Nations chief Ban Ki-moon will attend a landmark peace conference in Myanmar this month.
Women in Myanmar enduring the misery of postpartum depression can expect to suffer in silence and one reason is a paucity of health professionals with knowledge of the illness.
Support more independent journalism like this.
A last-minute decision by the previous government to recognise a Mandarin-speaking community as a Bamar group has generated controversy over one of the nation's most sensitive topics.
Myanmar has enjoyed rapid tourism growth since reforms began in 2011 but despite the industry's importance to the economy it fails to rate a mention in the government's economic policy.
The biggest nat festival of the year – an exuberant, boisterous spectacle that honours two legendary heroes who met tragic ends – was celebrated this month in a village near Mandalay.
Sex workers are prohibited from leaving a quiet community in central Myanmar where pimps are not friendly to strangers asking questions.
Myanmar's COVID-19 response is at a crossroads, and something has to give
More than two months after they were introduced, residents and officials in Yangon are increasingly ignoring stay-at-home orders, yet the government insists infection rates need to fall before they can be rolled back.