Residents of Dala are looking forward to the opening of a bridge linking it to downtown Yangon and the transformation it will bring to their lives.
By SU MYAT MON | FRONTIER
THE RESIDENTS of undeveloped Dala Township are eagerly looking forward to the opening of a bridge across the Yangon River that will end their reliance on boats, big and small, to travel to and from the downtown area.
The 590-metre, four-lane bridge, which is due to open in 2020-21, will transform the lives of Dala residents.
Having to rely on boat transport has been a big inconvenience, said U Thein Aung, 69, who for the past six years has run a boat repair workshop with his three sons on the riverside, one of dozens of watercraft businesses lining the Dala shore.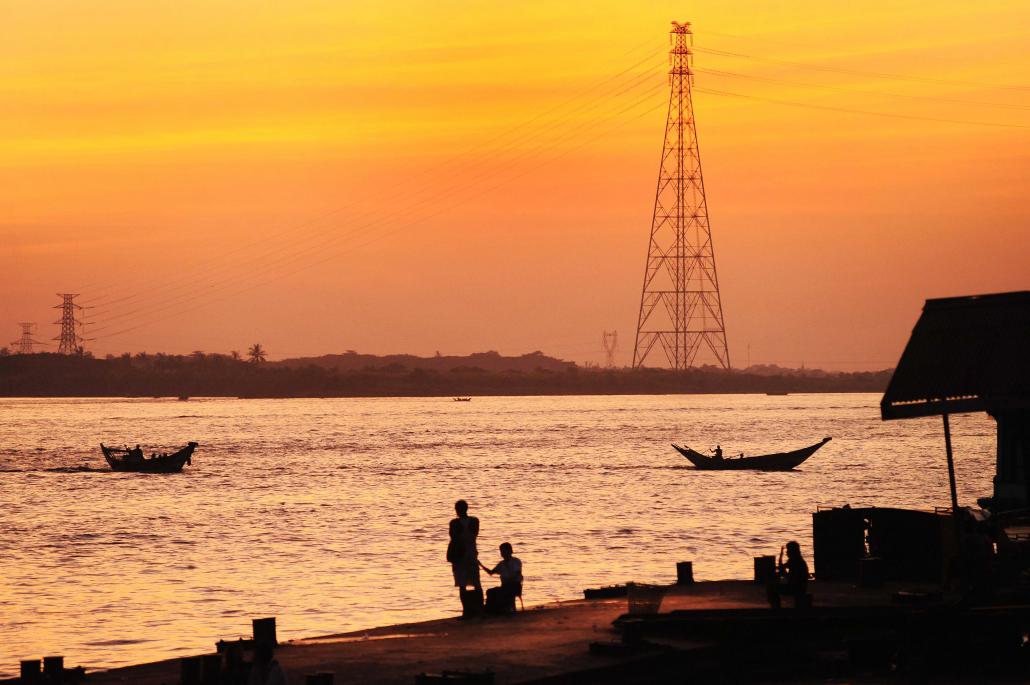 The rainy season is especially difficult, he said, because the boats will not run if bad weather is forecast, stranding commuters who rely on jobs in Yangon on the Dala side of the river.
Thein Aung has lived in Dala since he arrived from Kyaikto Township in Mon State when he was 16 and found work as an employee for a boat repair business.
"The bridge will bring a great improvement to our lives and I thank the government for having the foresight to build it," he said.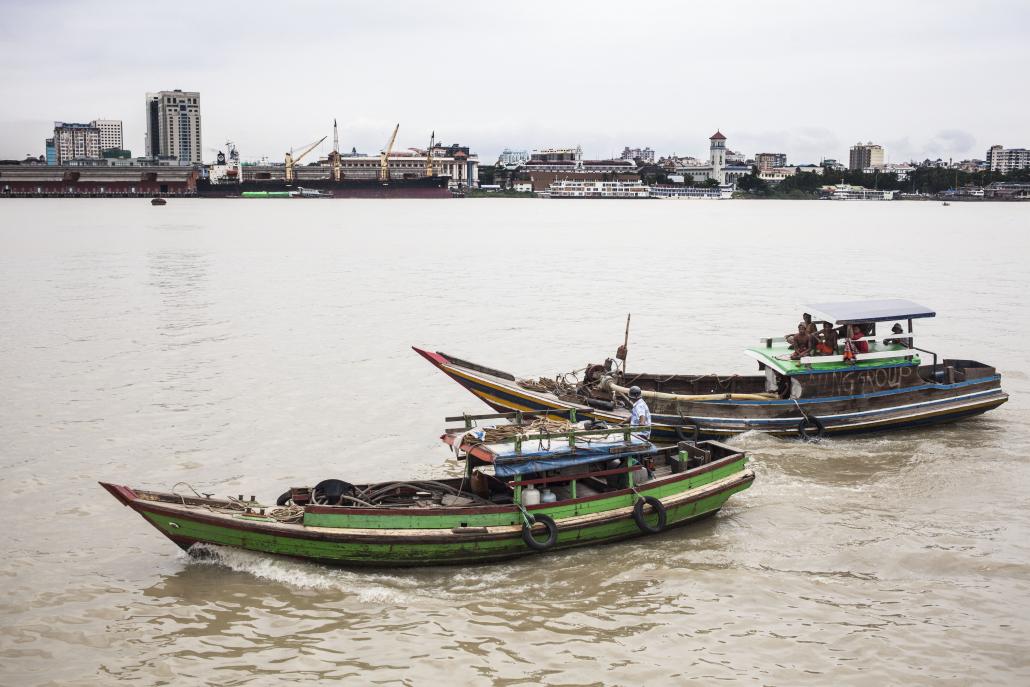 The boat repair business has also been a lifeline for Daw Tin Hla, 41, and her husband, both of whom are carpenters.
Soon after marrying at 19, Tin Hla began helping her husband to repair and sometimes rebuild the small, sleek wooden motorboats known as "thanban" that ferry passengers across the river. She's the only woman carpenter in her riverside community.
"I used to feel sorry for my husband when he was working alone and decided to help him," she told Frontier.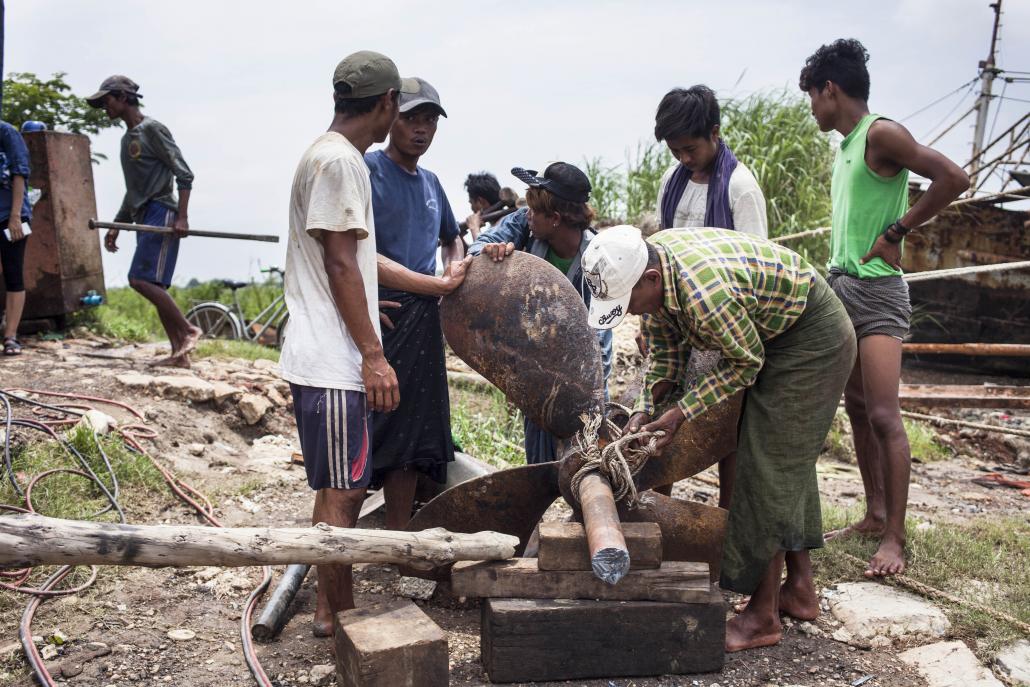 Tin Hla and her husband have six young children, three of whom attend school.
During the rainy season, when there's a downturn in boat repair work, she supplements the family income by running a small teashop in her home.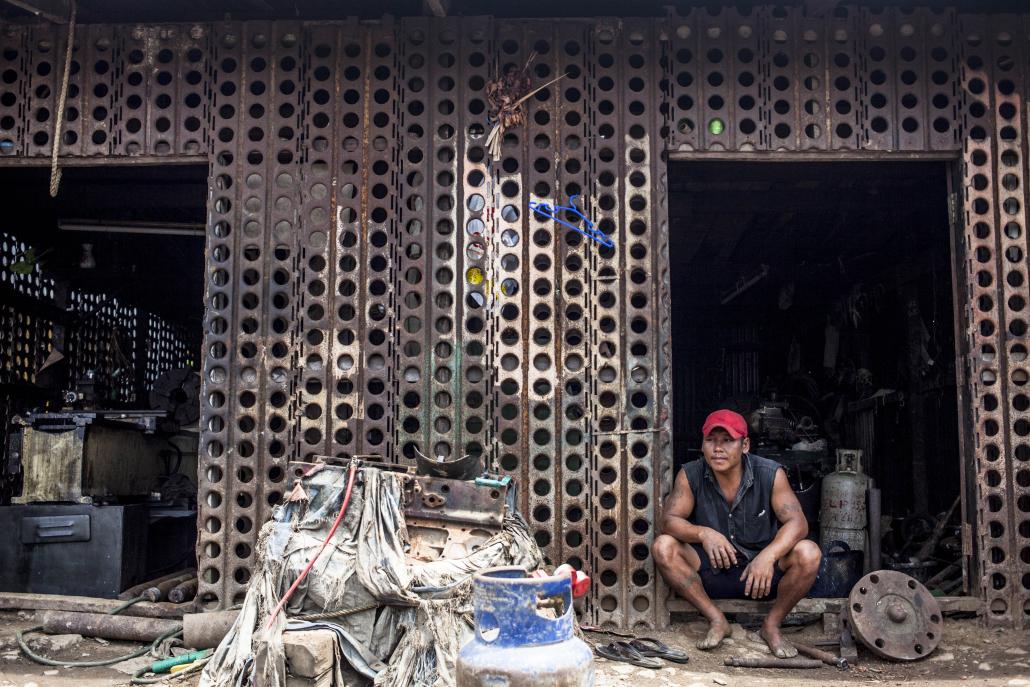 The money from boat repairs is not enough to support the family, said Tin Hla, who dreams of eventually opening a bigger teashop after the bridge opens.
"I don't know what to hope for when the bridge opens but I would be very grateful if I could open a new, comfortable teashop in the long run," she said.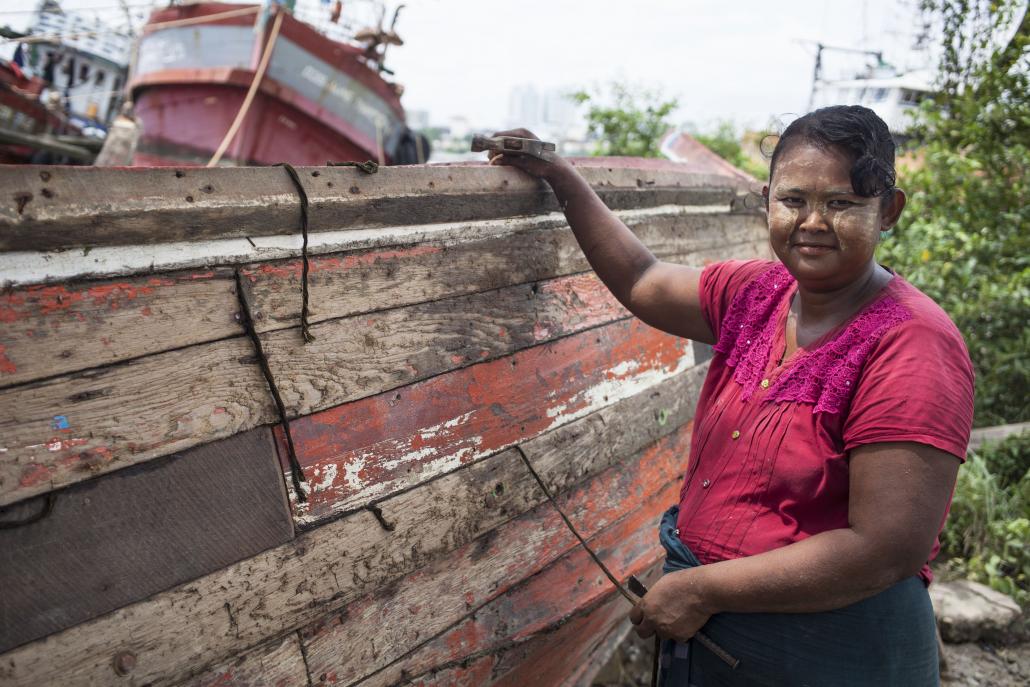 U Ye Zaw, 41, sells betel and snacks from a mobile shop in the bustling Dala harbour compound. He believes that the bridge will bring much-needed economic development to Dala, which despite its proximity to downtown Yangon has been neglected for decades. Significantly, the bridge will also include a water pipeline that should alleviate the water shortages that afflict Dala each hot season.
Ye Zaw said that much of Dala's urban population of about 120,000 will seek to start or expand businesses after the bridge opens.
"Our hopes are high because we have been living from hand to mouth," Ye Zaw told Frontier.
However, Ko Moe, 38, who runs a motorbike taxi business from Dala harbour, said that in the absence of industrial development he expects only a few existing shops to benefit from the better transportation provided by the bridge.
He wonders whether the bridge, which is expected to cost US$168 million, much of it to be covered by concessional loans from the South Korean government, can even be built.
"I doubt that it will be possible to build the bridge because the river current is so strong," he said. "We know about the river because we live beside it."
TOP PHOTO: Steve Tickner | Frontier