Bicycles are becoming a preferred transport solution in Yangon for commuters tired of traffic jams.
By MRATT KYAW THU | FRONTIER
Photos STEVE TICKNER
FOR AN INCREASING number of Yangon residents, bicycles are offering a cheap and practical alternative to spending hours stuck in traffic on clogged roads.
The range of pedal-power machines on the market includes models designed for commuting, as well as racing and mountain bikes, hybrids, and fixed-gear machines. For those who like to ride easy in the saddle, battery-powered e-bikes are the vehicle of choice in a city where motorbikes are banned in many townships.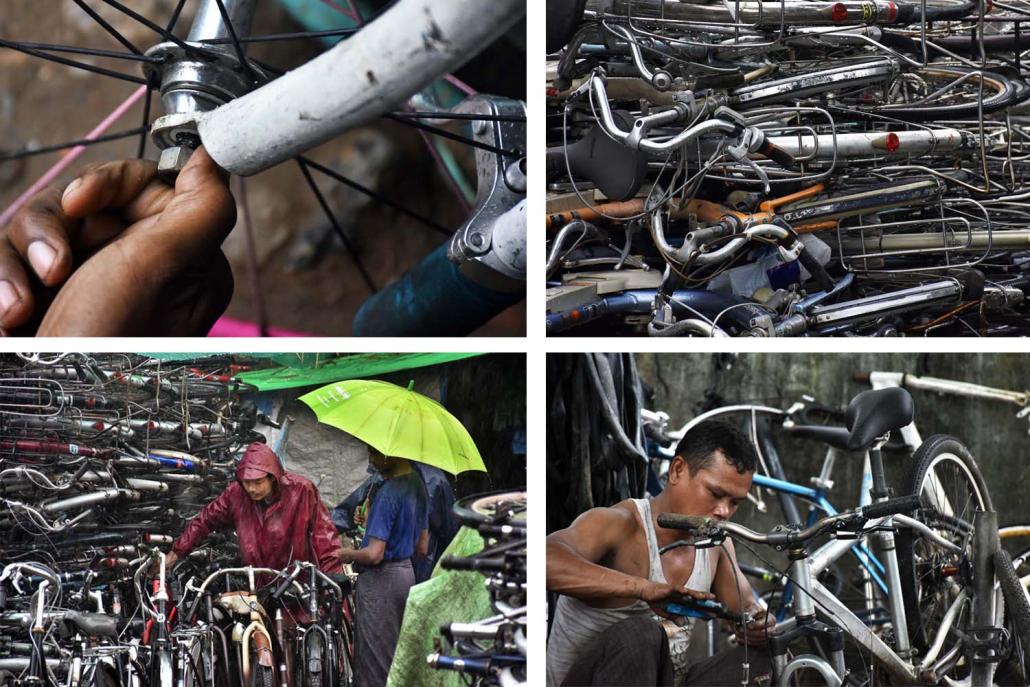 Rising demand is generating brisk business at the country's biggest bicycle market, in Mingaladon Township's Sawbwargyigone ward near Yangon International Airport. Vendors at the Nantthargon bicycle market say there is more demand for used machines than new bikes and the top sellers are e-bikes.
Single-speed women's bicycles suitable for commuting are also selling well, as are mountain and racing bikes, which are favoured for fitness and recreation.
"Some people are looking for well-known brands, such as Giant and Trek," said U Kyaw Gyi, who sells spare parts and used bikes at the market, referring to two of the world's biggest manufacturers, based in Taiwan and the United States, respectively.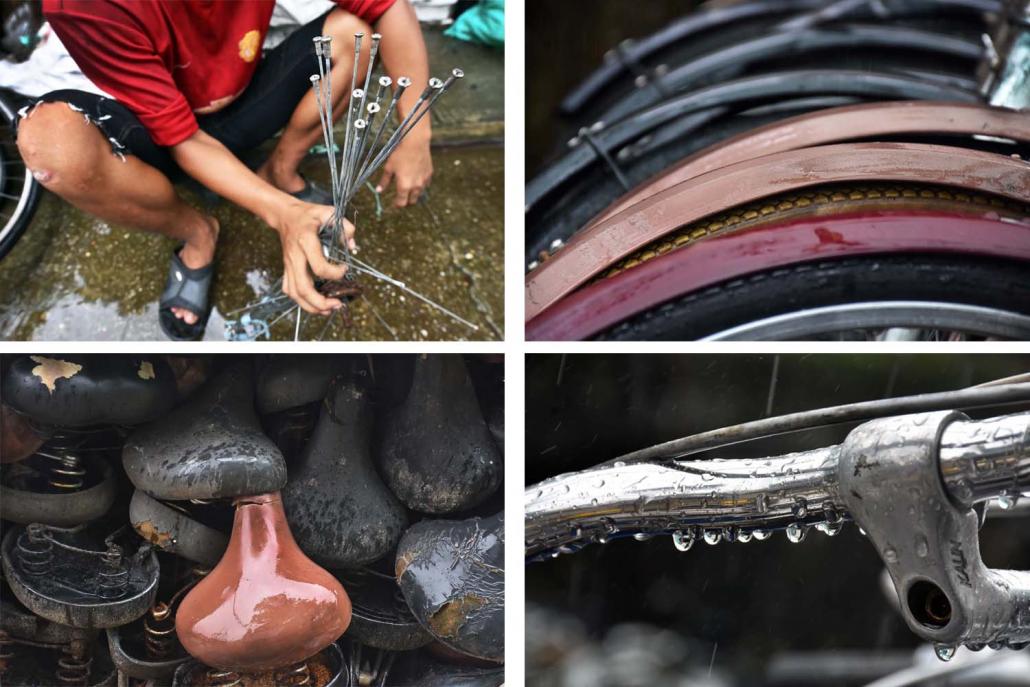 Most used bicycles are imported from Thailand and are either trucked via Myawaddy or shipped in containers to Yangon.
Used bike shop owners usually pay K1.5 million for a container of 500 bicycles in varying condition, which are repaired before being put on sale. Those that arrive in good condition and need little improvement can often fetch a good profit.
Used bike shop owner Ma Htet Htet Tar Yar said famous brands and bicycles in good condition usually accounted for about one-third of a container load.
"We refurbish and polish the famous brands and the bikes in good condition before they are sold," she said.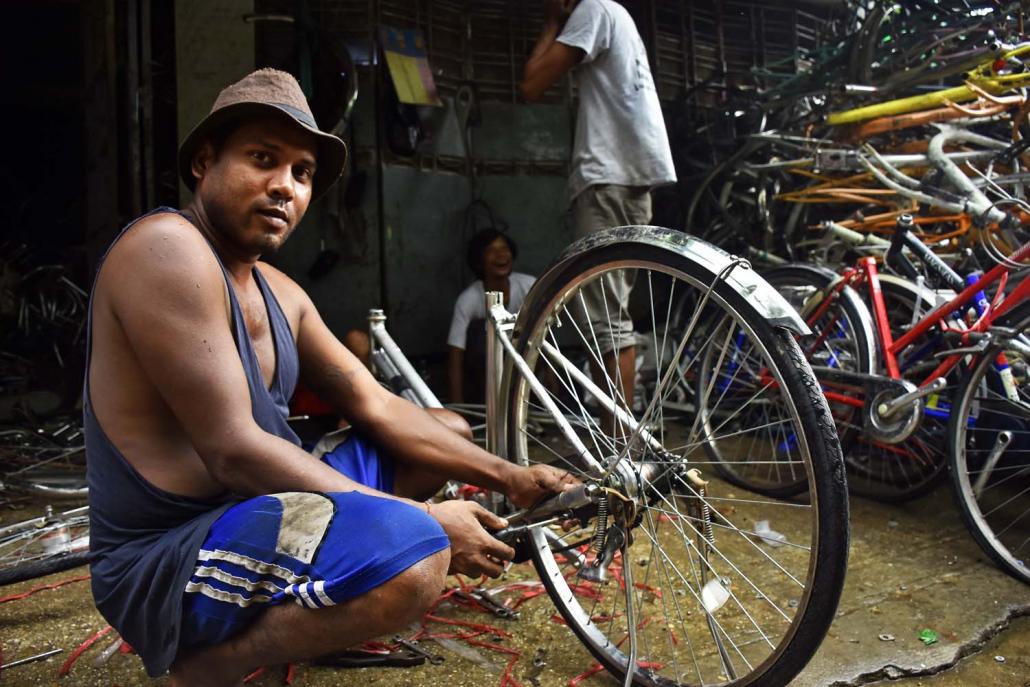 U Abdul, who has run a shop at the market for seven years, prefers to pick and choose which bicycles he stocks. While he still has some cheaper options – including battery-equipped bikes for K50,000 – he also has a range of road and racing bikes.
The machines on sale in Abdul's shop included a Bianchi racing bike made by the American subsidiary of a famous Italian company, priced at K600,000, and Trek bikes made in the Netherlands and Germany, for which he is asking K500,000.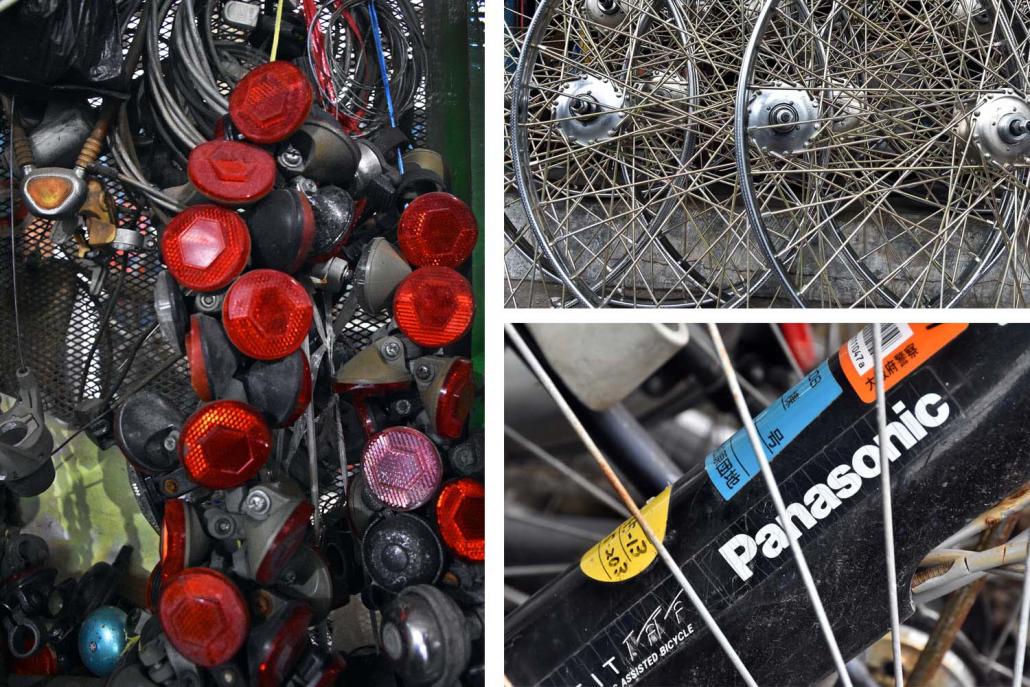 However, a group of Chinese traders that have established a presence at the market is only interested in Japanese-made Panasonic brand bicycles.
"Some Chinese people came here about three years ago to trade in bicycles; at first they couldn't even speak Burmese but now they are more clever [at business] than us," said Ko Aung Kyaw, who sells betel at the market.
There are at least three Chinese-run shops at the market that buy only Panasonic bicycles for re-export to China through Muse Township. Even if the bicycles are in poor condition, they'll happily buy the frame as long as the Panasonic brand is still visible.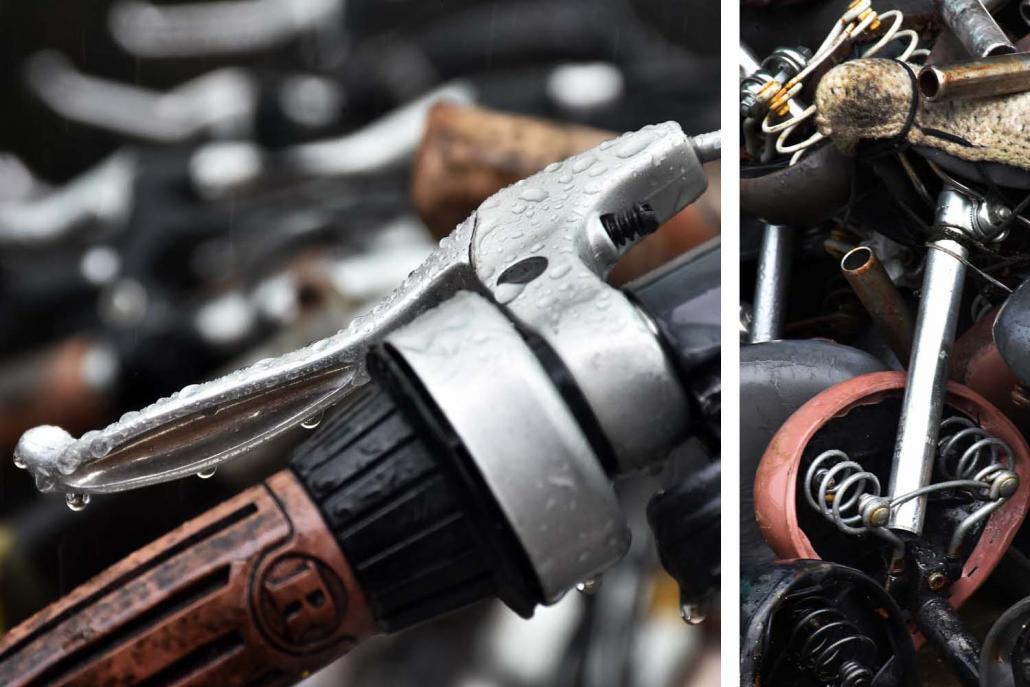 Traders suspect that the bikes fetch a high price in China. When Frontier approached a Chinese shop owner for an interview just after he concluded a WeChat call in Chinese, he responded only with "Ma thi bu, ma thi bu" – Burmese for "I don't know".
He seemed to be suggesting that he couldn't speak Burmese, but the lack of a foreign accent implied he was more fluent than he let on.