High-tech, boutique produce is taking root in Myanmar and enhancing the gastronomic experience of its best restaurants.
By JARED DOWNING | FRONTIER
IT IS difficult to find fresher produce than that plucked from the soil mere seconds before being added to a dish.
The chefs at Sharky's restaurants call the technique "cut and plate". It's the practice of harvesting new sprouts of salad veggies – "microgreens" – from small planter boxes and dropping them directly onto a salad, hamburger or broiled fish.
Sharky's grows the organic microgreens at its farms in Yangon and Bagan, where each seed is meticulously nurtured in pH-controlled soil enriched with vermicasts (worm manure), coconut peat and other specialised nutrients.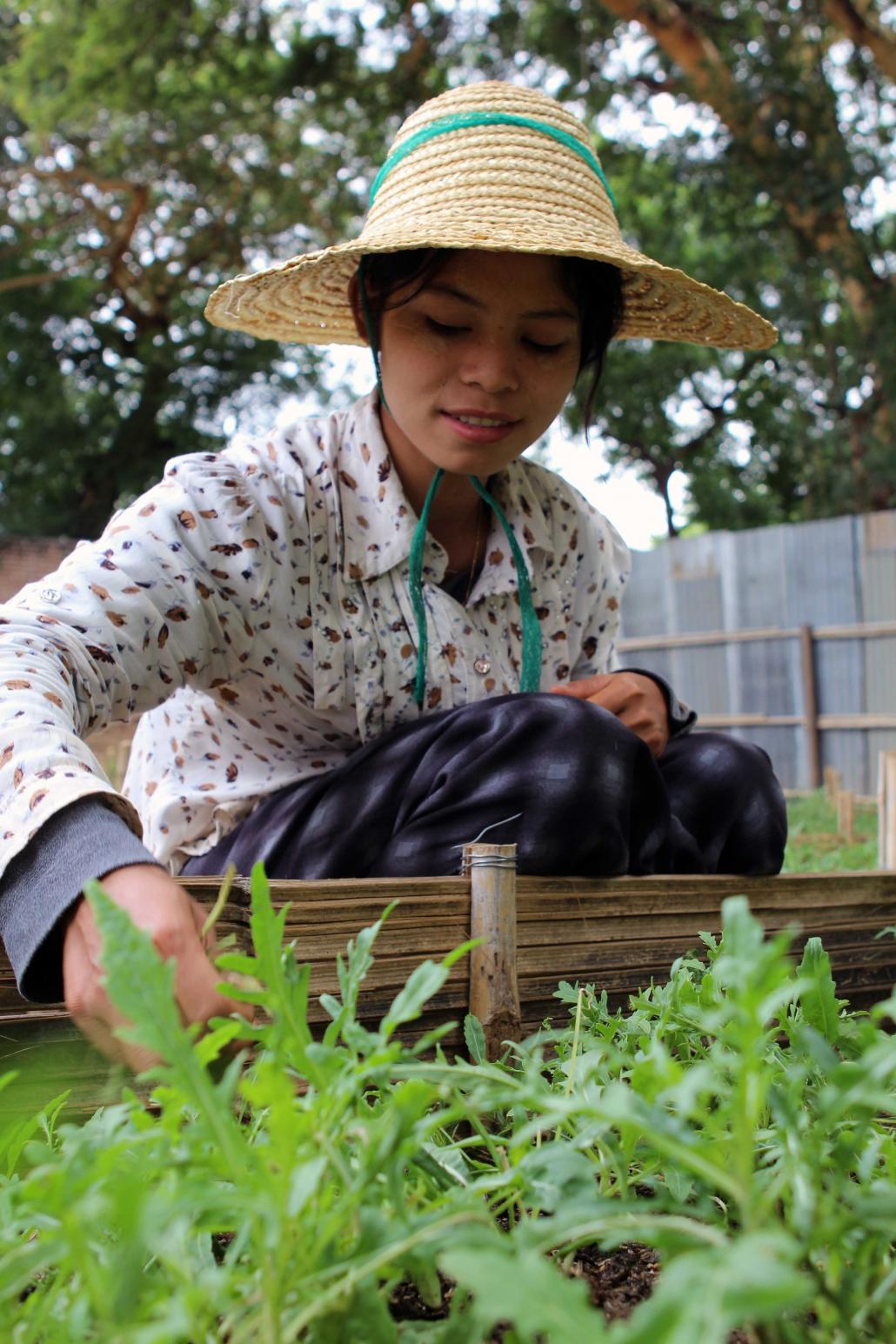 The resulting sprouts of celery, sunflower, butterfly peas and other veggies contain between four and 40 times the nutrients of their fully grown versions, according to a 2012 study published in the Journal of Agricultural and Food Chemistry. Most importantly, they are also loaded with concentrated flavour.
It has been about a decade since microgreens became a feature on fine-dining menus and in organic grocery shops in the developed world. As with many modern trends, though, precision agriculture has only just begun to take root in Myanmar restaurants.
"Even in my shop, it took me two years before microgreens started to take off," said Sharky's co-founder U Ye Htut. "When we served [microgreen salads], people would complain, 'Why are you serving us grass?' I had to mix in a little romaine for them to get used to it."
Sharky's (which operates gourmet grocery stores as well as its Yangon and Bagan restaurants) recently began scaling up its microgreen production for wholesale sales. Meanwhile, a growing number of small-scale farms are delivering the high-tech, tailor-grown ingredients that are quietly transforming fine-dining restaurants in Yangon.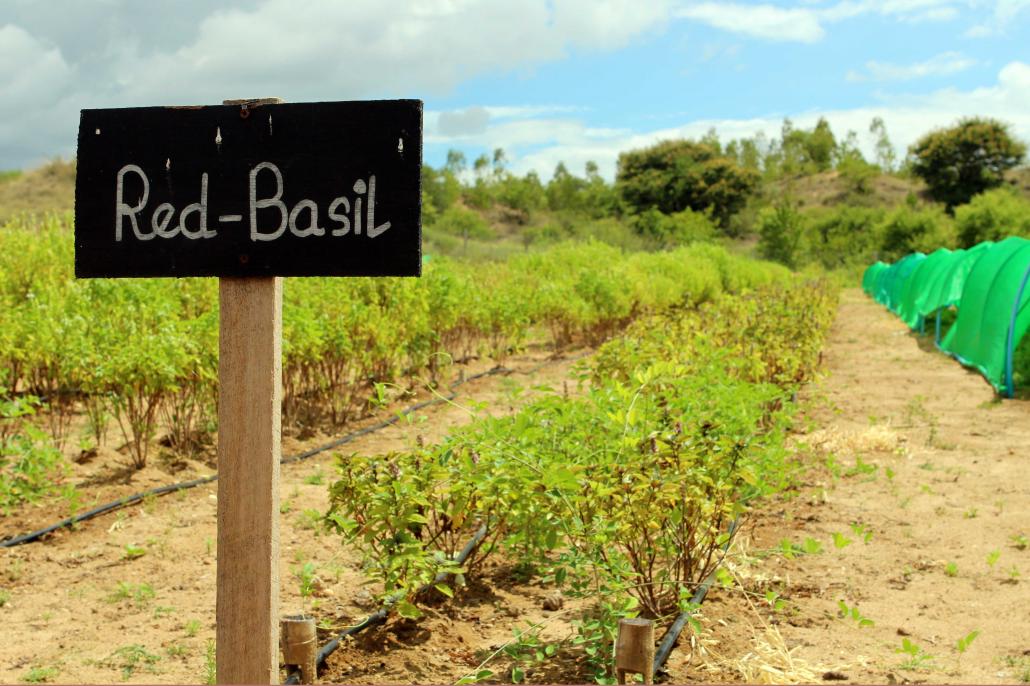 In 2010, when restaurateur Ms Lucia Eppisser first came to Myanmar with her husband, award-winning Swiss chef Mr Felix Eppisser, she said it wasn't impossible to find top-notch produce in Yangon – just very difficult.
Lucia Eppisser described a painstaking process of chasing down specific, small growers with exactly the right products, and then winning them over before they sold their wares to rival chefs.
"We were not so blessed [in] 2010 when we came here," she said. "But we have a much larger selection now with growers like Sharky's, GoGreen [and] Fresco."
The couple's latest fine-dining restaurant SEEDS uses boutique produce in basically every item on its menu.
That the Myanmar peppercorns in the marinated Angus beef salad, or the thyme sprigs cooked with seared sea bass, were painstakingly (and expensively) nurtured, rather than grown and harvested en masse, makes a world of difference, Eppisser insisted.
"You can see very clearly if you taste an organic [ingredient] versus one that is produced the usual way."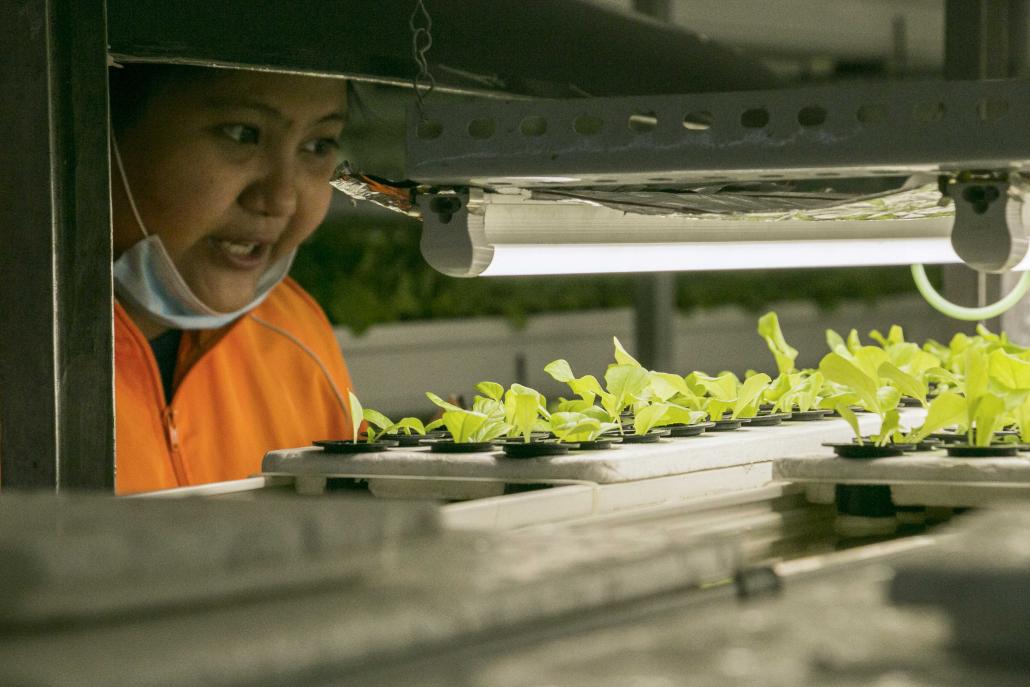 After all, the magic is in the small things, she added. In Switzerland, a few tiny Purple Majesty potatoes, expensive to buy and difficult to prepare, could be a key ingredient.
Myanmar has no Purple Majesty potatoes, but a few pearl potatoes from Kachin State could light up a dish like a thunderbolt.
"We need all side components to be strong enough to support their individual complements," Lucia Eppisser said. "For example, the basil sprouts, we can use them as a major flavour supporter. You have a fish filet, you fry it, it's hot, and before you serve it, you take a little handful of cress microgreens, and it is so fresh and tasty."
Ye Htut said middle-class consumers were beginning to demand boutique veggies.
"We are targeting people who are health conscious, foodies, people who shop at farmers market," Ye Htut said. "I'm anticipating in a year or two we'll have a microgreen box for DIY urban farming. All you need is a balcony. Eventually everyone will be growing their own microgreens. Why not? This is truly urban farming."
Uni Vege, a Japanese-owned hydroponics farm in East Dagon, has already begun targeting the health-conscious consumer market with boutique microgreen and traditional salads for sale at City Mart outlets.
Uni Vege doesn't grow its products so much as manufacture them. Inside a styrofoam-lined hangar, workers in hair nets and dust masks patrol metal catwalks lined with stacks and rows of individual plants suspended in fine gravel, sponges or nothing but flowing water, which takes in nutrients from huge tanks at one end of the space.
The farm may seem a bit industrial (or at least, very Japanese), but it produces the cleanest, most consistent produce in Myanmar, boasted Uni Vege project coordinator Ma Hnin Wai Oo.
"When our CEO came to Myanmar, he saw that quality salad packs were not often available in Myanmar, or they were imported from the USA or Australia," Hnin Wai Oo said. "But here, what we pick today, we deliver tomorrow."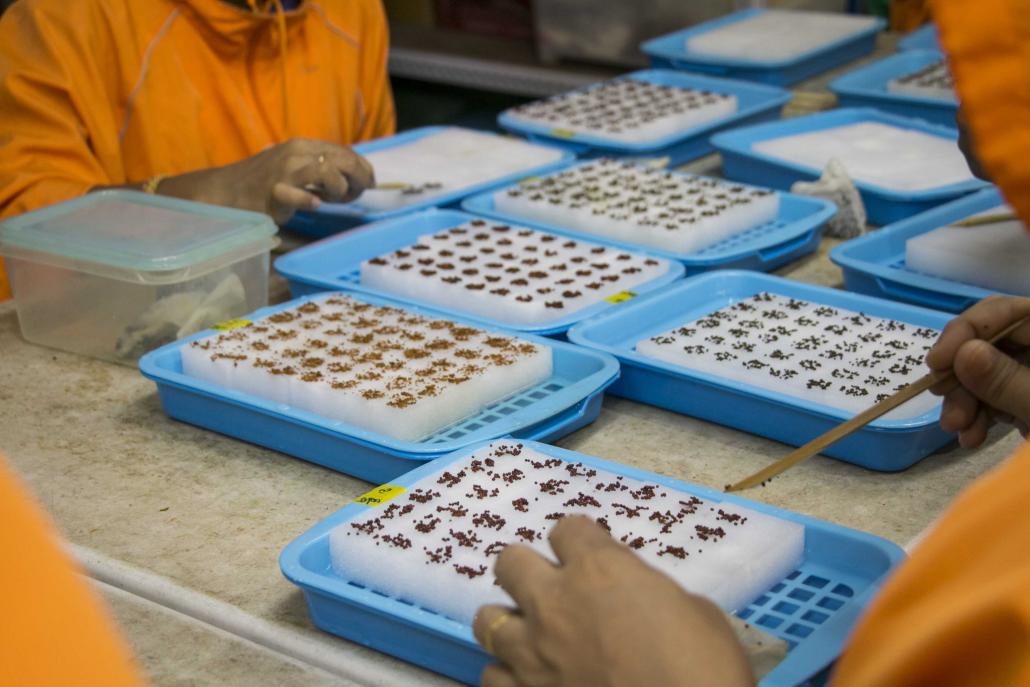 At City Mart, Uni Vege hydroponic-grown salads cost about K2,000, depending on the product. They are still more costly than greens from curbside veggie-mongers, although Hnin Wai Oo believes even working-class people, with a little education, will understand the value of avoiding chemical-laden food.
"We say, 'Health or price: which is more valuable?' Of course people will choose health," she said.
Her opinion is backed by World Health Organization figures showing that there are 355,000 deaths each year from unintentional poisoning, including food contaminated by agricultural chemicals, of which two thirds are in developing countries.
Lucia Eppisser eschews hydroponically grown veggies, finding them clean and crisp but also watery and bland.
Other chefs do not seem to share the sentiment. In addition to steadily rising salad sales (the company will soon double its capacity with a new farm) Hnin Wai Oo said Uni Vege has a waiting list of restaurants keen to buy small-batch herbs, microgreens, baby greens and fully-grown vegetables.
Health is also very important to Ye Htut – Sharky's has declined to partner with bicycle delivery services due to health and safety concerns – but he also agrees with Eppisser, insisting that no artificial solution can match soil (carefully-prepared soil, but soil nonetheless) to produce the rich flavours that enhance his dishes.
Yet regardless of one's philosophy of ingredients, Ye Htut said the most important takeaway from the growing market for boutique produce is that Myanmar restaurants are finally beginning to innovate and evolve.
"We are in the most exciting moment in food technology. Even in a Third World country like Myanmar, if we don't embrace it, we will be left behind," he said.
He linked the innovations in precision agriculture to other trends that are changing the way people eat, such as online ordering, pop-up restaurants and shared dining spaces in which several restaurants rotate within a single kitchen.
"Having a fixed rent, fixed overhead, the modules are changing. You have to rethink how you open a restaurant. You cannot stick to the foundations and principles," Ye Htut said. "It's fluid."
"Here in Myanmar, we are at the very beginning of all this, but luckily we have people who are always trying very hard to get the best taste," said Eppisser.
And taste, said Ye Htut, is what it all comes down to in the end: "If you eat shit, you are shit."