MPs and veterinarians are seeking information about a little-known government agency that controls land assets valued in the hundreds of millions of dollars.
By THOMAS KEAN | FRONTIER
YOU'VE probably heard of JICA, the Japan International Cooperation Agency. But what about MICA, the Myanmar International Cooperation Agency? No, Myanmar is not getting into the foreign aid game – the naming similarity is about all that JICA and MICA share.
There's a good reason that you don't know about MICA. It doesn't have a website or even a Facebook page, and is almost never mentioned in state media. A Blogspot account was set up in 2012; it has one post, from that year: "Myanmar International Cooperation Agency (MICA) has been established on August 7th, 2012."
Few people within the current government seem to know much about it; the new Ministry of Agriculture, Livestock and Irrigation took two weeks to respond to questions. It confirmed that the agency has an office in Kamaryut Township's Uyin Street with seven staff seconded from the ministry.
What MICA does have is land, and lots of it. The agency was set up by the Ministry of Livestock, Fisheries and Rural Development – now part of the Ministry of Agriculture, Livestock and Irrigation – to manage the ministry's assets, primarily farms, fisheries, factories and plants. It holds the leases for at least 66 state-owned properties.
The government has not publicly stated the value of the assets, but it is likely to be in the hundreds of millions of dollars; more than 20 of the properties are in Yangon, and many are large.
Although it began activities as early as 2012, MICA was formally established at a cabinet meeting on August 28, 2014. So what is it, and what does it do?
MICA is billed as a semi-government agency that is run independently by a board of directors. Under the former government, most board members were ministry staff. MICA was chaired by U Soe Thane, the former minister for the President's Office who now represents Kayah State's Bawlakhe in the Amyotha Hluttaw, and the ministry's permanent secretary, U Khin Zaw, acted as secretary.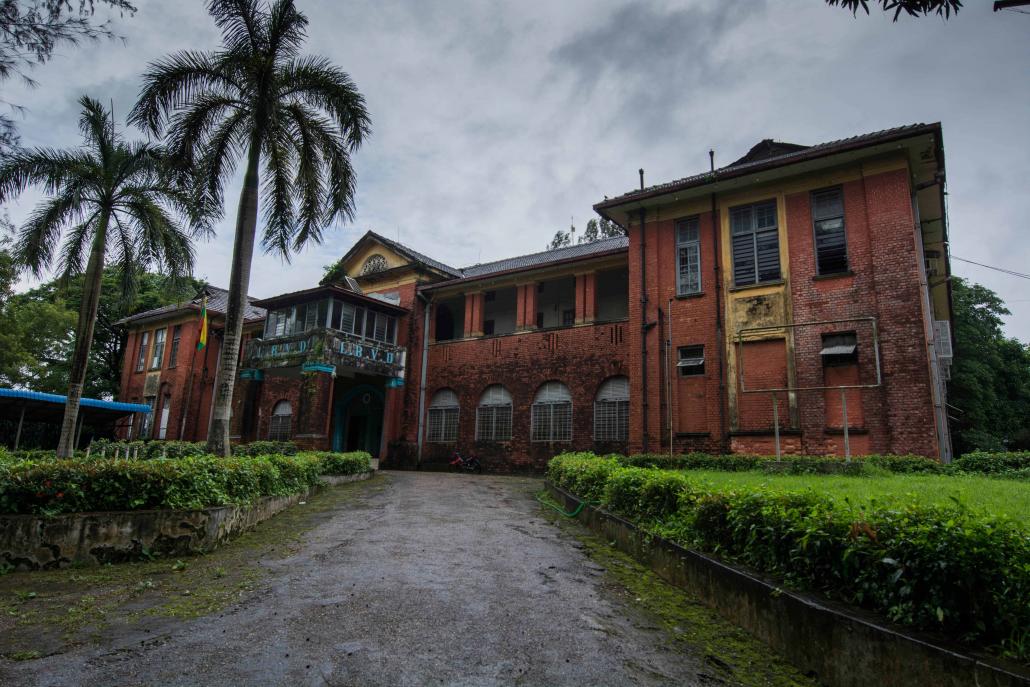 The agency's stated aim is to cooperate with international and local companies to develop the ministry's underused assets. Many of these were previously part of the state-owned Myanmar Fisheries Enterprise and Livestock, Foodstuff and Milk Products Enterprise. The latter was effectively shuttered by Thein Sein's government, with its assets sold off or leased, because many of its ventures had suffered heavy losses.
According to the ministry, MICA invited expressions of interest from private firms to develop its land assets. Thirteen meetings were held to assess applications.
MICA projects earn two types of income: rent and profit. Rent from leases goes to the relevant enterprise, while profit goes into a separate government account. MICA's audit team checks the account each month, while an external certified public accountant examines spending and income each year, according to the ministry.
By the time of going to press, the government had not revealed how much MICA projects had so far earned in rent or profit, or whether audits had been carried out as required.
Controversial land deal
For several years MICA went about its business leasing properties to the private sector and attracted little attention. At the end of the Thein Sein government's tenure, it had already leased nine farms and factories and nine fisheries-related properties, of which contracts had been signed for five sites. Details of these transactions have not been publicly released.
MICA's first major project was Gyo Gone Jetty, a fish processing and auction site in western Yangon, next to Bayintnaung Market. The jetty, which also features a truck parking lot and fuel station, was opened on January 31 by Soe Thane and then-Minister for Livestock, Fisheries and Rural Development U Ohn Myint. It is unclear if the project was implemented by MICA alone or with a private sector partner.
In February 2016, shortly before the handover of power, MICA signed a contract with First Golden Dragon Construction, part of Excellent Fortune Development Group, to develop 64.54 acres of land in Insein Township.
The US$62 million (about K75 billion) project would see the creation of a "new modern meat wholesale market", with more than 500 shops and two cold storage facilities, said a ministry press release. A tender was issued for the project in 2015, it added. The terms of the deal have not been publicly released.
The signing prompted protests almost immediately. Reports spread online that the land had been sold, prompting the ministry to hold a press conference on March 22, 2016, to respond to the accusations. The ministry emphasised that the agency had been set up with presidential approval, and was run transparently by a board of directors.
"Important tasks cannot be carried out with a personal decision," it said in a presentation given at the March 22 event. "In order to carry out important tasks, meetings of board of directors, ministerial executive committee and economic committee have to be held and submit the proposal to the meeting of the union government. In this way, step-by-step approvals must be gained and going ahead in accord with the decision."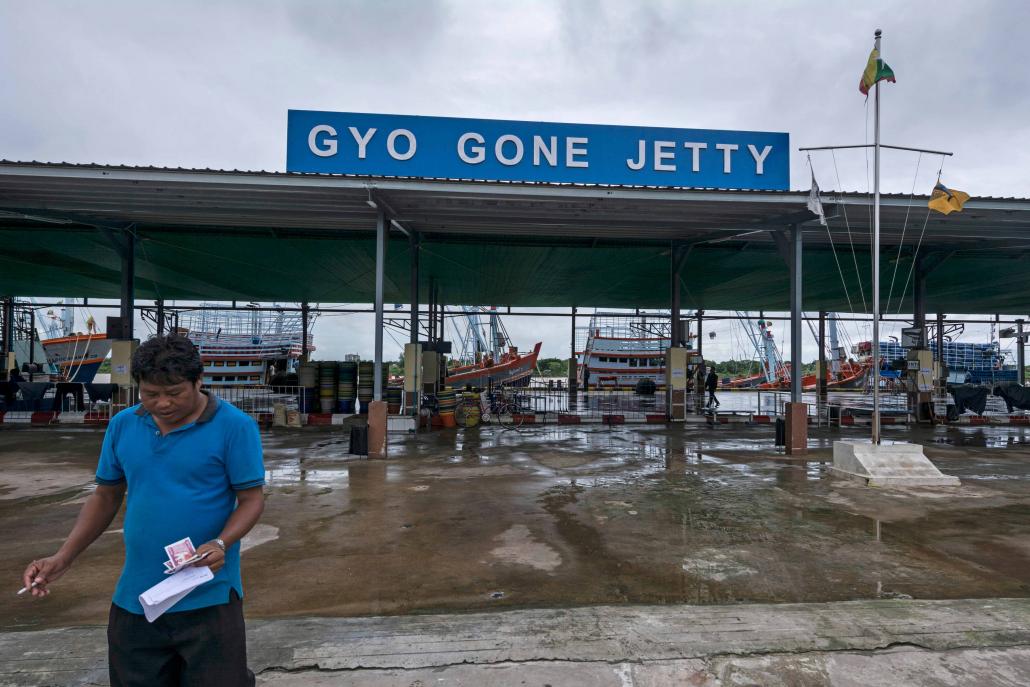 The Myanmar Veterinary Association has been one of the most vocal critics of the deal. The 64.54 acres in question is part of a larger 134.738-acre site that has been used for livestock-related activities since the early 20th century. It served as the Animal Husbandry and Veterinary Sciences Institute until the 1980s, when the institute shifted to Yezin, the site of an agricultural university, near Nay Pyi Taw.
The historic two-storey institute headquarters, which opened in 1925, remains intact, together with staff housing and other colonial-era buildings. The site's proximity to the airport and industrial zones makes it highly desirable.
A map provided by the ministry shows 94.007 acres has been allocated to MICA, with another 8.41 acres assigned to the Ministry of Culture for an arts centre. The remaining 32.321 acres remains with the Livestock Breeding and Veterinary Department.
Myanmar Veterinary Association president Dr Myint Thein said the land should be kept in state hands and used for the development of the veterinary sector.
"We love this land. We do not want this land to be used for any purpose," he said.
Before his retirement in 2014, Myint Thein worked at the Ministry of Livestock, Fisheries and Rural Development. He was one of three people appointed non-executive directors of MICA when it was created, and attended some of the early meetings. He said he broadly supported leasing farmland and fisheries assets, and so did the veterinary association.
"The MVA have no objection to these farms being [leased]," he said. "We defend only for these lands [in Insein Township] for our history and for our professional development."
Later, though, he was "rarely invited to meetings". "Even though I was an adviser of MICA I didn't know about this contract" with First Golden Dragon Construction, he said.
Since the new government took office, Myint Thein has met Minister for Agriculture, Livestock and Irrigation Dr Aung Thu to explain the association's concerns. He told Frontier that the minister was receptive.
"We requested not to hand it over to MICA. Please keep this land with the department," Myint Thein said. "[The minister] understands [and said] he will send [our request] to the cabinet and will get the guidelines from them. He said he hoped our request would be approved.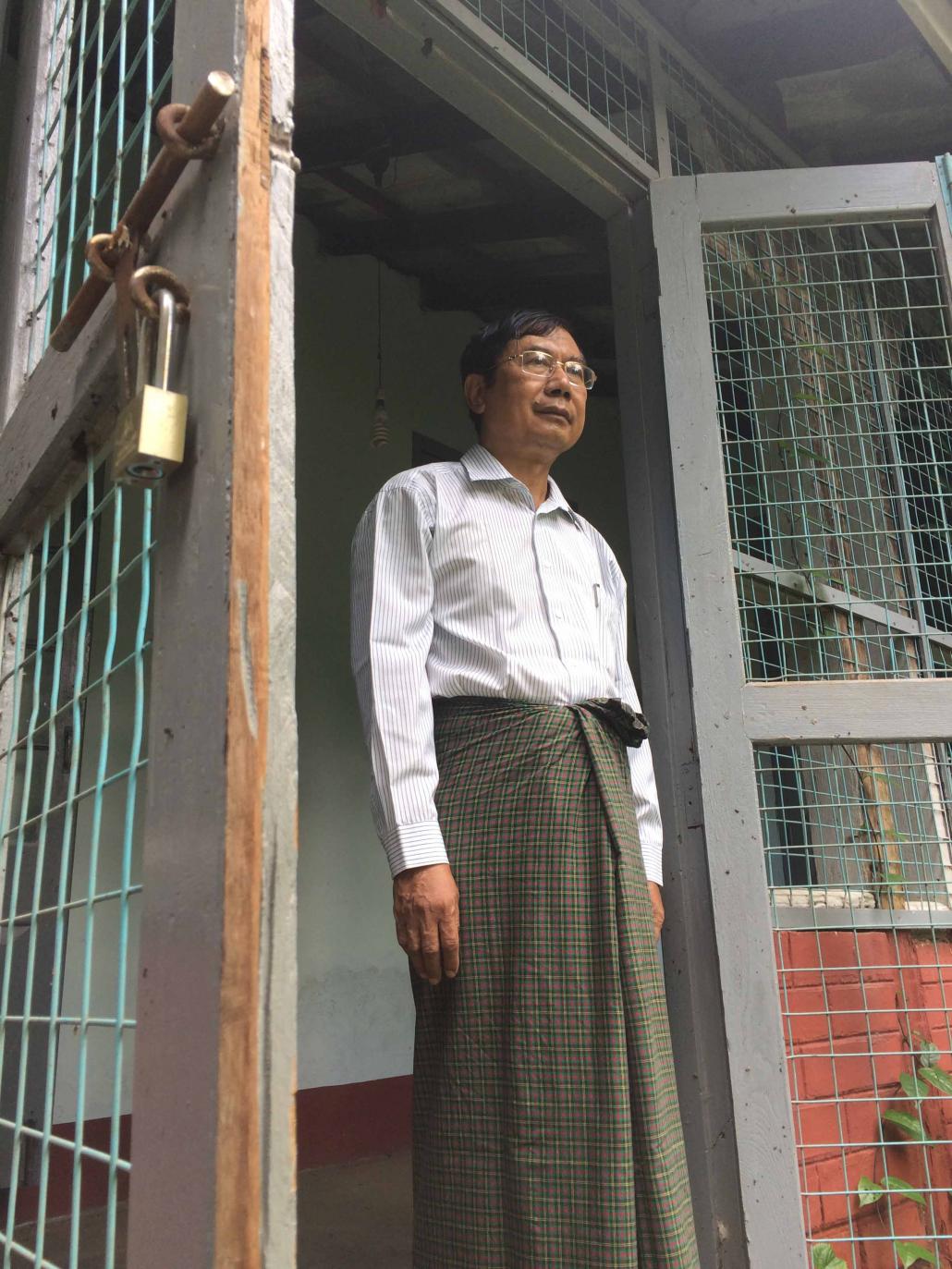 "We have not received any official statement from them but parliament members and government staff have told us unofficially that our request has been successful. Progress to hand over [the land to MICA] has already stopped even though they permitted [the project] during the last month of the previous government."
However, the ministry's deputy permanent secretary, Dr Tun Lwin, told Frontier that the Insein project is continuing as scheduled. The wholesale market would ensure "food security and food safety by selling fresh and healthy meat, fish, vegetables and fruits to the public", he added.
It is unclear what will be done with the remaining 30 acres in Insein now controlled by MICA. But Tun Lwin said the ministry was committed to the MICA project and would continue to seek partners "to increase the government income and promote public and private sector development".
The agency's board is being re-constituted, he added. In the meantime, MICA is being run by a chief operating officer assigned by the ministry. "After reforming the new MICA [board of directors], the new BOD will continue its activities in accordance with the government's economic policies to increase government income and promote private sector and rural development."
Who's really in charge?
Many have questioned former minister Ohn Myint's role in MICA, and whether the agency was run as independently of the ministry as originally intended. While there have been no direct allegations of impropriety, there appears to be significant distrust toward the former minister from a large number of people.
A former commander of Northern Region Command in Myitkyina, Ohn Myint is a deeply controversial figure. He won the seat of Hpakant in the 2010 election with the help of huge numbers of advance votes, defeating local activist Daw Bauk Jar. She dropped an electoral fraud suit against Ohn Myint when he was appointed a minister in the Thein Sein government and resigned his seat in parliament.
The former minister was at the centre of a scandal in February 2014, when a video spread of him online telling villagers in Magway Region not to "question my benevolence … or I will do nothing for you". He said he was "brave enough" to slap anyone in the face. "I ruled people by holding guns. I don't take notice of anyone. Today some foolish people are saying there is no development in this country. Don't believe what they are saying." His comments provoked condemnation and protests, but he neither apologized nor retracted the remarks.
After losing the seat of Kyauktan in Yangon Region to a National League for Democracy candidate last year, he opened more than a dozen electoral fraud cases, including for impersonation, intimidation, issuing threats, using violence to vote or not to vote for a candidate, polling station staff influencing voters to favour a specific candidate and interference with electoral rights, impersonating to cast an advance vote, interfering with electoral rights, illegal campaigning, failing to ensure a secret vote, and violating campaigning rules. According to media reports some have been withdrawn, but the Union Election Commission website lists some cases as still pending.
Although he is not listed as a member of its board of directors, Ohn Myint was the driving force behind the creation of MICA. One ministry source who requested anonymity said Ohn Myint had decided early in his tenure to shift businesses to an independent agency that could "work more freely". "You won't see his name on the organisation chart, but he's behind everything," the source said, adding that Soe Thane was just a figurehead.
As its name suggests, the ministry tried to present MICA as a government agency run to international standards.
In an interview with the Myanmar Times in March, MICA secretary Khin Zaw said the agency had been formed based on suggestions from "experts, consultants and partner organisations, such as the World Bank and Asian Development Bank". A presentation given at the March 22 press conference also mentioned the World Bank and ADB. However, spokespersons for both institutions denied any involvement.
The main adviser on the creation of MICA, including its structure and activities, was Dr Aung Tun Thet, an economic adviser to President Thein Sein.
Both Soe Thane and Ohn Myint denied any close involvement in MICA's activities.
Soe Thane told Frontier he couldn't answer questions on contracts, tenders or other day-to-day operations. "We did only the one meeting for establishing the policy for [public private partnerships] and planning for the future. For the implementation, [secretary] Dr Khin Zaw and the other ministry staff were responsible," he said. "We just initiated [MICA] for the future."
"Under the ministry, we can't support such kind of projects from the ministry budget," he said. "So you have the potential existing land. With a PPP, you can work with those who want to [develop] the land to get benefits for the government and the people."
Soe Thane said MICA was set up because the ministry had many property assets but most had been mismanaged. Its former enterprises had sustained significant losses, particularly in the fisheries sector. In July 2015 the ministry announced it was pursuing dozens of entrepreneurs over unpaid loans, including the son of former minister U Maung Maung Thein, who it said owed more than K11.580 billion (US$9.5 million).
Ohn Myint told Frontier that as minister he was not directly involved in MICA, and that Soe Thane was in charge. He described MICA as "a proxy of the ministry to contact with the companies". He added that it was "difficult" for the ministry to work directly with the private sector, but would not elaborate. Soe Thein was brought in because he had good relations with the international community, Ohn Myint said.
He rejected suggestions that MICA had not been run transparently. "We issued press releases every two weeks to announce our activities," he said, adding that MICA selected partnering firms through tenders.
Nevertheless, concerns remain about some of MICA's activities – including from NLD MPs.
Lawmaker U Than Aung Soe, a member of the Pyithu Hluttaw Agriculture, Livestock and Rural Development, said Hluttaw members planned to press the government for more details on MICA.
Than Aung Soe, the Pyithu Hluttaw representative for Minhla in Bago Region, attended the March 22 press conference organised by the ministry in his capacity as a veterinarian. He said officials were unable to satisfactorily answer questions about the agency's operations.
"When asked who owned MICA, minister U Ohn Myint was not included, but other officials were mentioned. When asked whether it is a government organisation, they did not give a definite answer," he said.
For now though MPs are considering the "most effective way" to address the issue.
"We want to know what it [MICA] is for, what are its functions, what assets it has and what it is doing," he told Frontier.
"MICA took many lands … and it is said to be connected with former minister U Ohn Myint. The ministries have not given definite answers so we are trying to ask questions in the Hluttaw."
Top photo: Theint Mon Soe aka J / Frontier