From modest beginnings, the Surf Association of Myanmar is hoping members will enjoy success at the upcoming Southeast Asian Games, following the first national championships at Ngwe Saung last month.
Words and photos by NYEIN SU WAI KYAW SOE | FRONTIER
MA NIDA SOE first tried to ride a surfboard on a Californian beach with American friends while she was studying in the United States in 2013.
It was a disaster – one that ended, quite literally, in tears.
"Because I'm not a strong swimmer, I couldn't paddle the board out to the open water, waves were hitting my face and I had seawater in my mouth. I returned to the beach and cried," said Nida Soe, 24, who is originally from Yangon.
But she did not give up; riding a surfboard was a dream she was determined to realise. With the help of friends who were experienced surfers, but without any formal coaching, she was soon enjoying the exhilaration of riding a board standing up. Once she had overcome that hurdle she focused on refining her skills. "I guess I learnt how to surf just from practice, from my experiences in the water," said Nida Soe, who is also known as Ma Thwal Thwal Soe.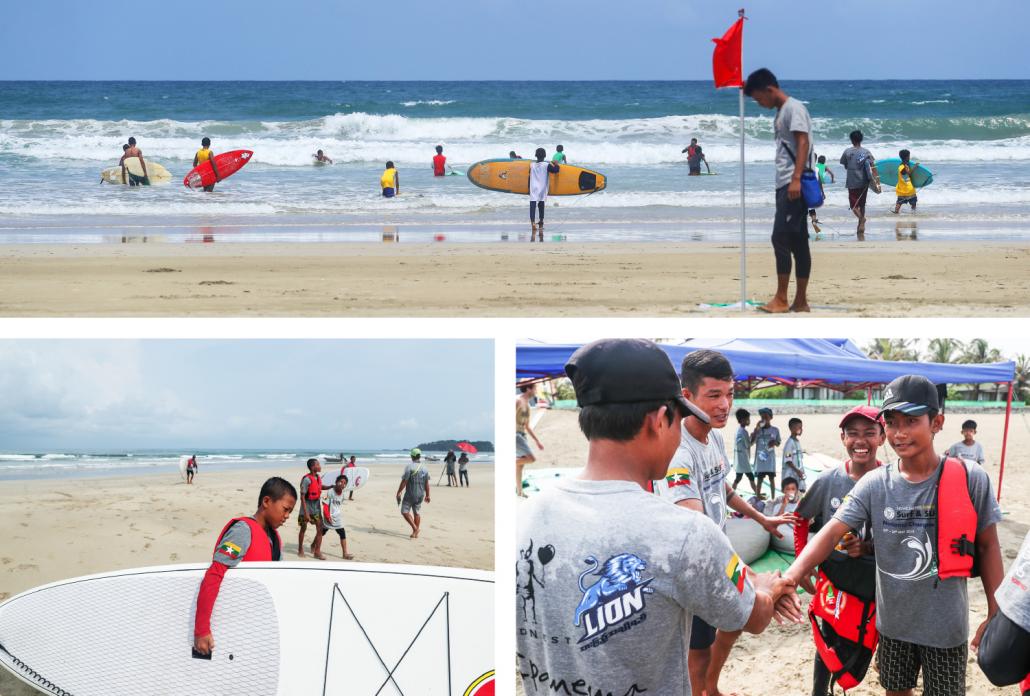 surfing_5.jpg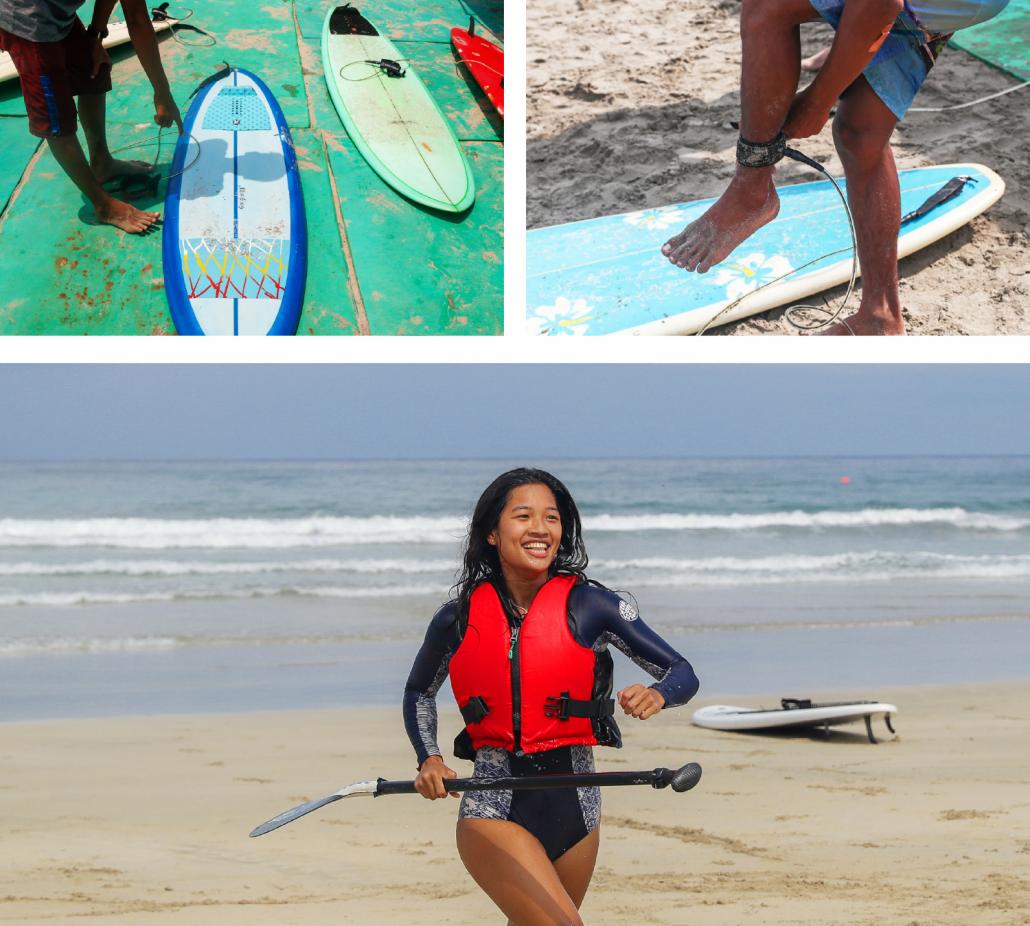 Beginnings
When the Surf Association of Myanmar began training youngsters from Buu Kwe village – mainly the children of fishing families and hotel employees – the biggest challenge was convincing their parents to let them try the sport.
"Ten! It was all I could get to join at that time," said U Phone Kyaw Moe Myint, the association's president, and a two-time SEA Games sailing gold medallist. "Their parents did not know anything about surfing, they had never seen anyone surfing, and I had to show them that we prioritise safety when we teach surfing, as well as yachting."
Interest in the sport grew, though, and in 2018 the association was training 30 children aged between eight and 17 from the Ngwe Saung area.
Daw Leh Leh Khaing, who owns a grocery shop in Buu Kwe, is among the parents who have changed their minds about their children becoming surfers.
"Initially, I was worried about my child, but after seeing some of the tourists surfing and my son having fun with his friends at the surfing camp, I let him do what he wants," she said.
The association also assists with the education of the children and provides electricity to their families from the hotel generator at the Ngwe Saung Yacht Club and Resort.
"I want balance in their education and surfing, so in the daytime, they surf and attend school, and in the evening we use one room in our staff quarters for their tuition," he said.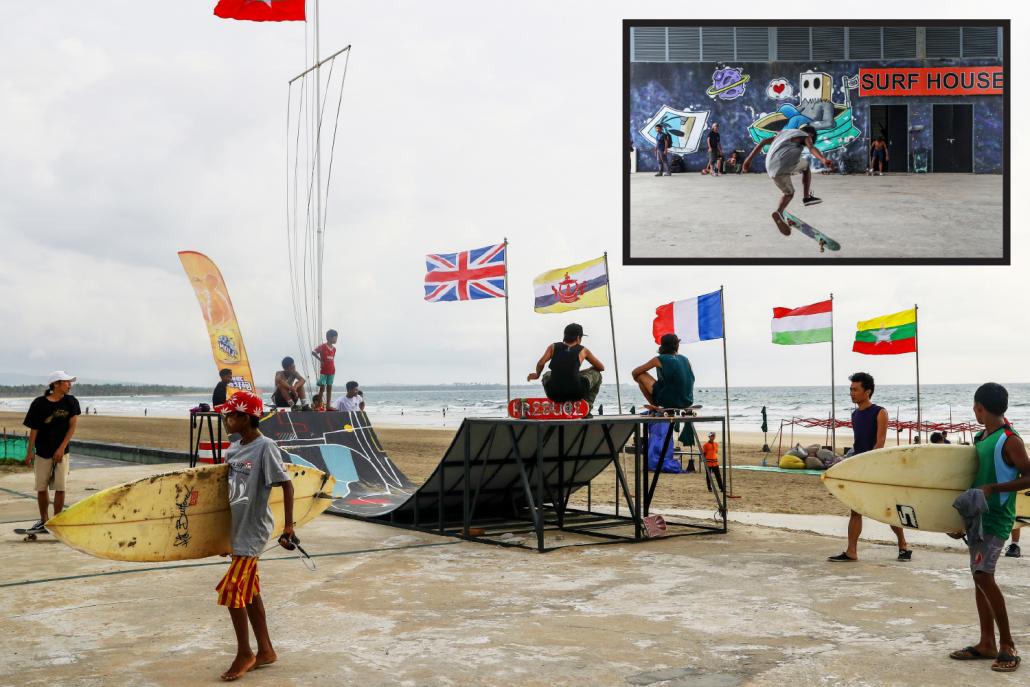 surfing_7.jpg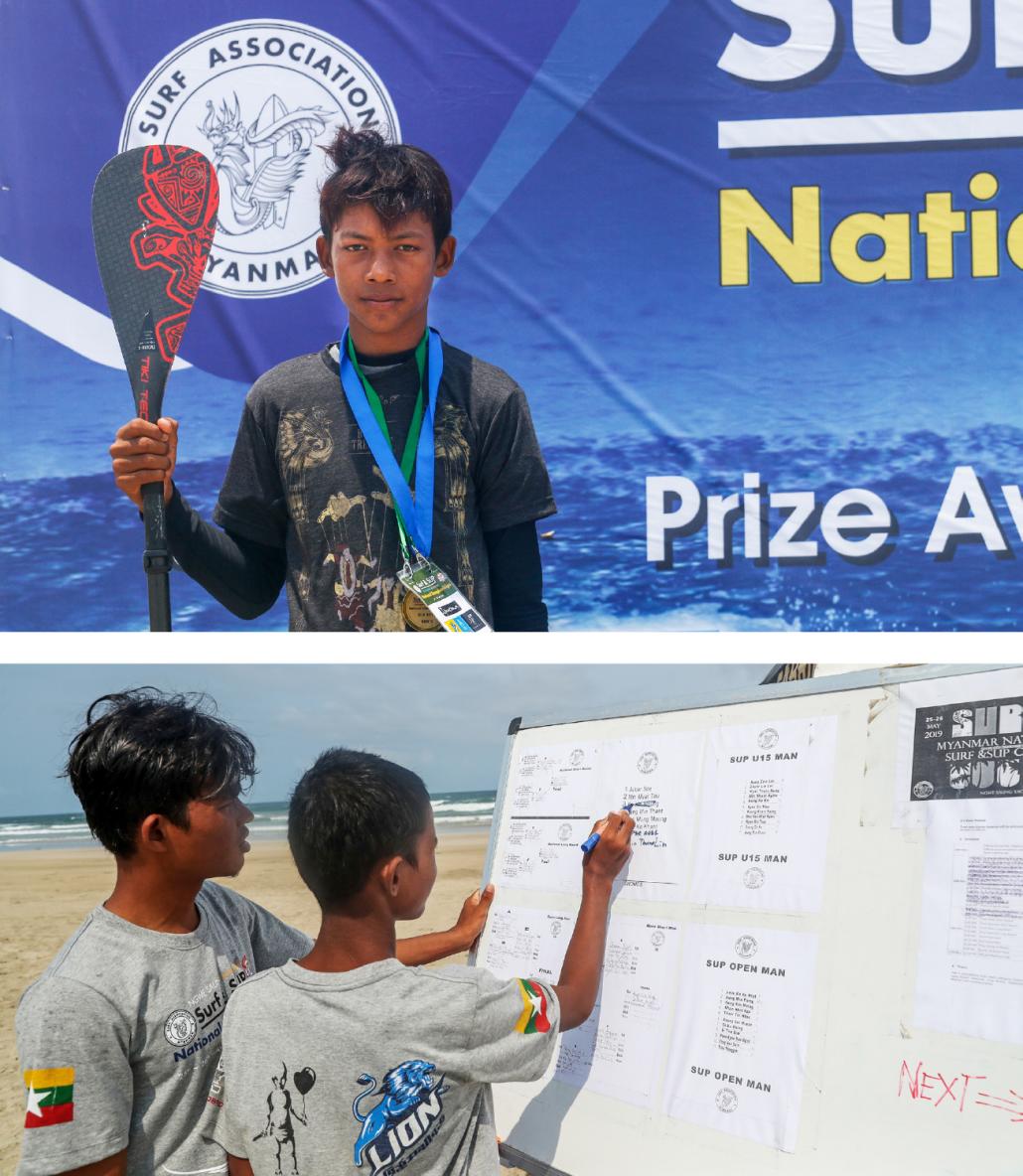 surfing_6.jpg