For the 11th installment in our series on wild swimming spots, our intrepid reporter – locked down by the COVID-19 pandemic – explores some possibilities closer to home.
By DOMINIC HORNER | FRONTIER
Lockdown has been rough. There's been no dining out, no nightlife, limited retail therapy and – worst of all – no travel to other states or regions.
But, contrary to popular opinion, there are tons of worthy destinations out there in the wilds of Yangon Region itself, if you only know where to look. Each of the following day trips from the city centre offers its own unique wild waters getaway. Most require a bit of forward planning, some early-doors determination and, in some cases, a boat of your own (see need-to-know info). But these are small prices to pay for getting out of the city and experiencing that overwhelming joy, that beautiful stillness, that unbroken moment of total peace and tranquility: the wild swim.
Trek to Taikkyi Waterfall/Myasein Bridge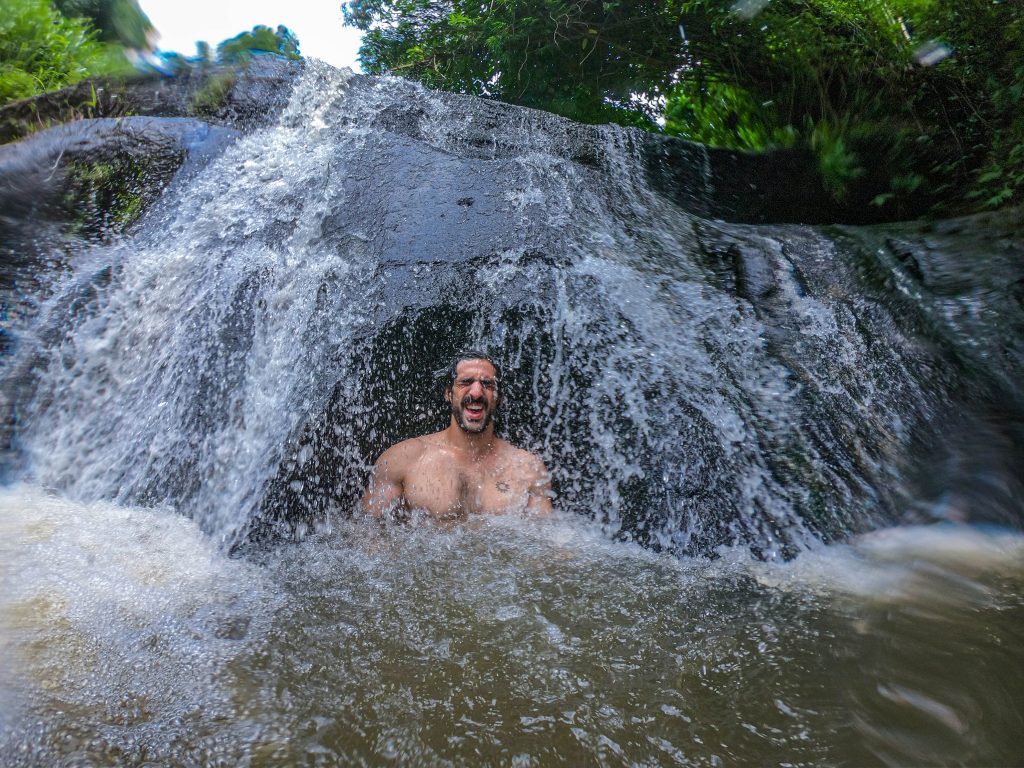 Yes, there is a waterfall in Yangon Region, and, as far as I'm aware, it's the only waterfall in Yangon Region. A stunning, hour-long trek through rolling green jungle leads you to a very satisfying conclusion at the beautiful Taikkyi waterfall. Certainly, there are more spectacular, more swimmable waterfalls in Myanmar, but after sweating it out in the jungle, this waterfall is great for cooling off and treating yourself to a natural power shower.
On the way back from Taikkyi, stop off for a bonus bathe at Myasein Bridge (17.324722,95.998306) – which extends across a stream that cascades down a concrete slope and runs off into a small pool, essentially creating a man-made waterfall. The pool's not much to write home about, but lying on that slope and feeling the waters rush over you is total bliss.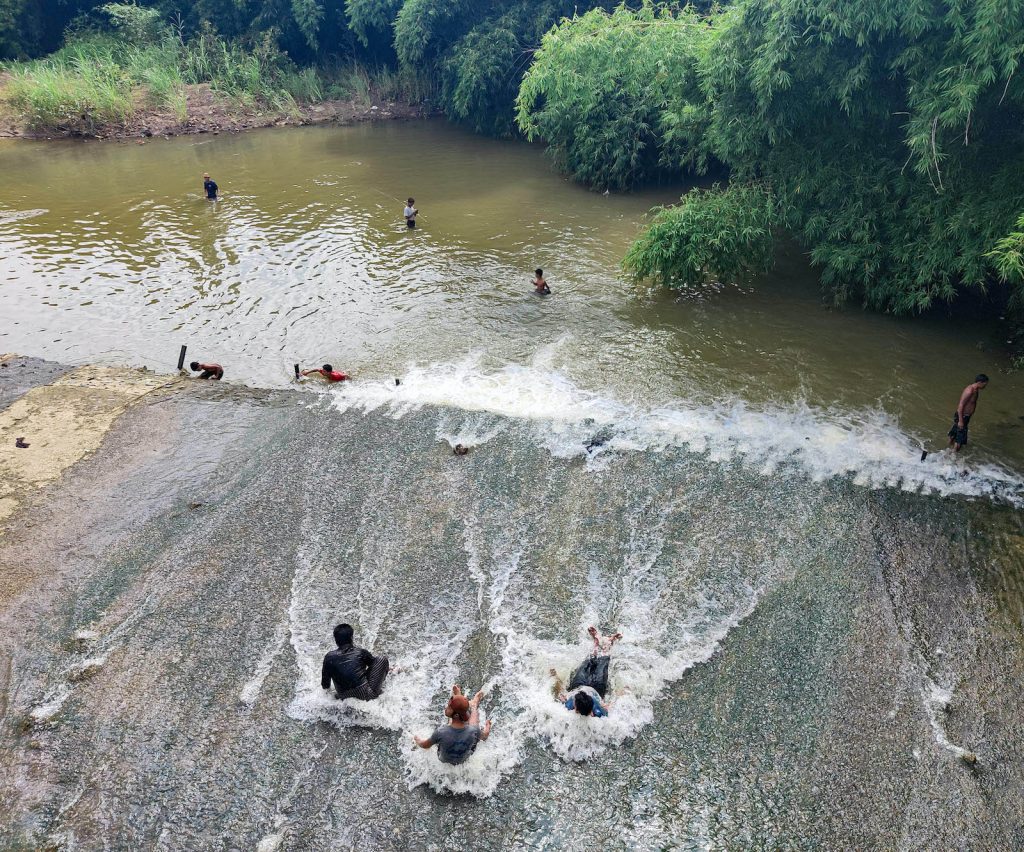 Need to know: You need a guide to get to the falls. Contact Back to Nature Myanmar to organise your trip.
Phone: 09780049400
Email: info@backtonaturemyanmar.com
Dive into the wild at Ingabo Inn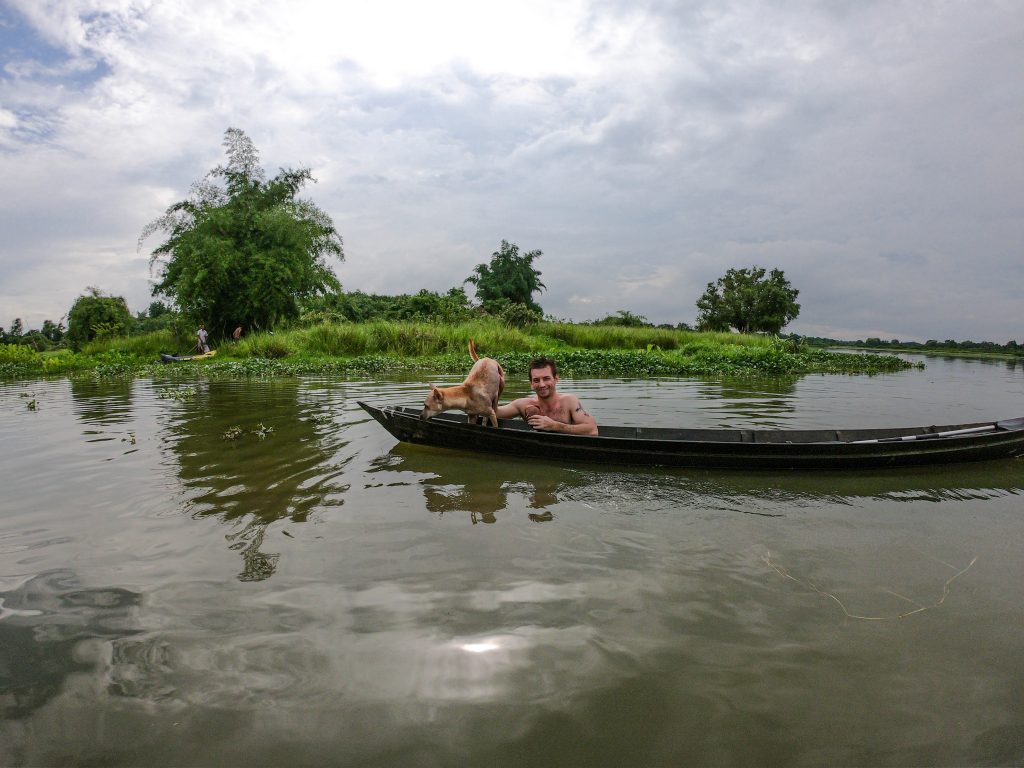 Ingabo Inn proves that you don't have to venture far from Yangon to feel as though you have. As soon as you turn off the Yangon/Mandalay highway (17.227731,96.208541), the path disintegrates. Navigate down potholed dirt roads lined with dense forest and through a quaint rural village until you arrive at this secluded gem of a swimming hole (17.176209,96.177358). The water is quite weedy in parts, so head toward the middle of the lake and bear north for an entanglement-free swim while admiring the rustic, wooden lake-houses lining the shore.
Need to know: Ingabo Inn is a 90-minute drive from Yangon. To get the most out of it, you'll need a boat. If you don't have one of your own, see Via Myanmar's contact information below.
Motorbiking and fresh seafood at Ale-wa Beach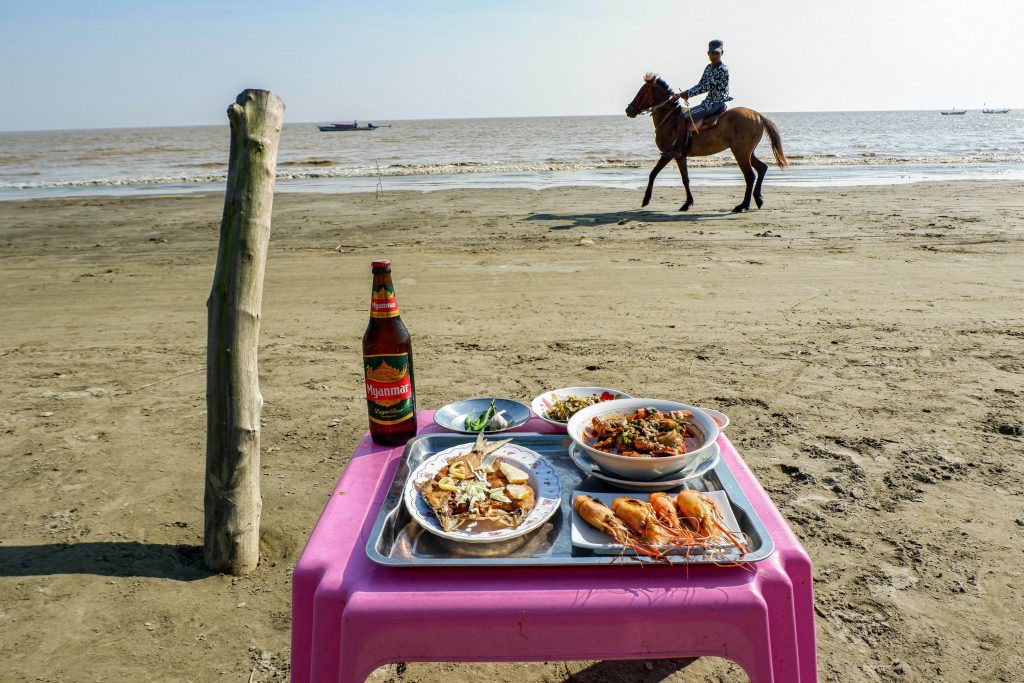 More about journey than destination is an adage I'm fond of, and nowhere is it better applied than this delta beach (16.322628, 96.120542) south of Dala. Yes, the waters are murky. And yes, the resort really could do with pulling its socks up, trash-collection-wise. But the journey through the delta – especially if you rent a motorbike – is a total blast, and the seafood at Ale-wa is well worth the effort. Spicy crab curry, enormous mouthwatering prawns and delicious local ngar oo mhout (which roughly translates to "pot jumping fish") are served up at every restaurant, which more than makes up for the resort's slightly scruffy setting.
Need to know: Ale-wa is a 90-minute cab or a 2-hour motorbike ride from Dala. Unfortunately, Dala has a well deserved reputation for ripping off unsuspecting travelers – don't be one of them. Expect to pay around K50,000 for a car or K15,000 for a motorbike.
The Big Three To The North
Explore Phu Gyi Reservoir by motorbike. There's no way around it; if you want to visit Phu Gyi, you've got to get yourself a motorbike. Once you're saddled up, you're free to explore the countless paths, villages, pagodas, swimming spots and sprawling rubber plantations that surround this enormous lake. Here are a few pins to get you oriented: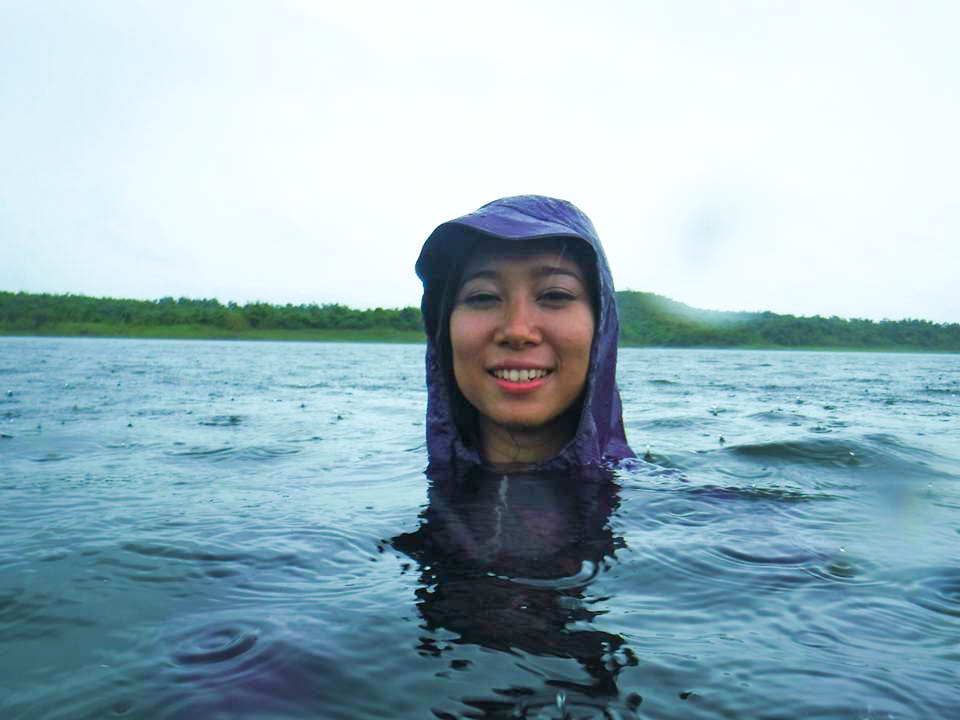 Need to know: It's a one-hour car ride to Hmawbi and then another hour by motorbike to reach the reservoir. Contact Mr Zaw (09420223063) to organise both.
Cruise down Nga Moe Yeik Canal. The water from this canal flows directly from the dam, which means it's clean and all but trash free. If you have an inflatable boat, I recommend rowing downstream till you reach the main road. You can start from here (17.247096, 96.207072) or, if you're feeling uber-ambitious, you can start from here (17.326504,96.185020) – though do be prepared to disembark from time to time when you get to some of the locks. This big scary looking one here (17.266177,96.204517)? Don't worry, you can just paddle straight through. If you don't own a boat you can always just head straight to the bridge here (17.227290, 96.209326). It's a great place for a chillaxed swim with locals where you can guzzle a few beers and snack on some barbecue.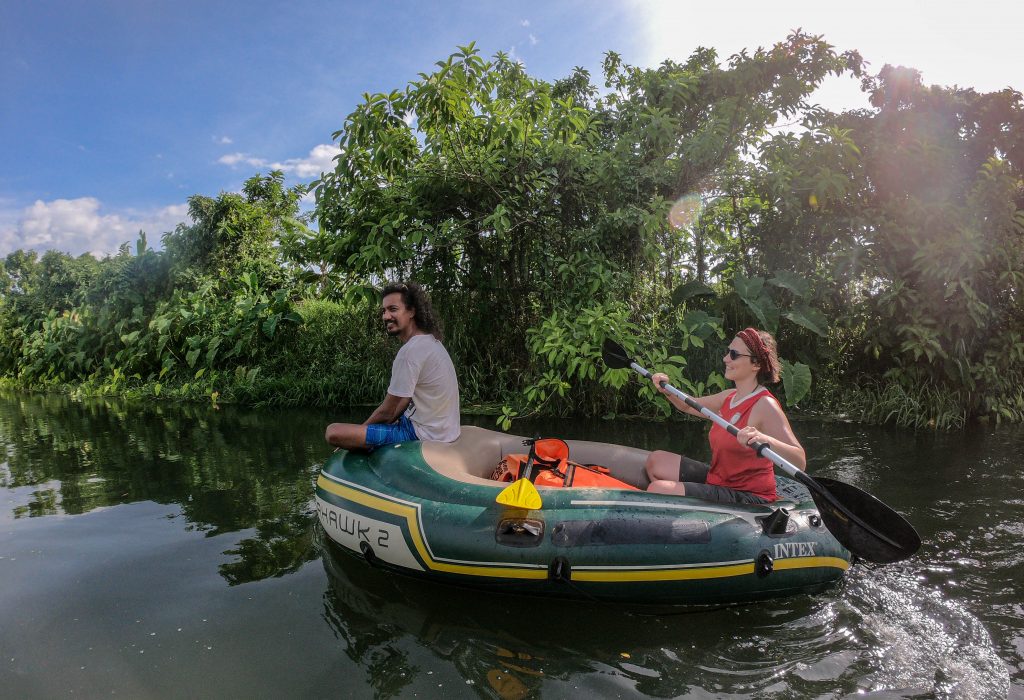 Need to know: It takes just over an hour to reach the bridge from downtown Yangon and closer to two hours if you want to begin at the canal's start. If you plan to do the latter, you'll of course need a boat.
Island-hop at Ta Bu Hla Dam. At 160 miles roundtrip and about four hours (factoring in a half an hour meal stop) from the city, Ta Bu Hla is a long way away, but it's worth every mile and minute. The lake is home to dozens of tiny, scattered islands – an inland archipelago – mostly inhabited by equally tiny fishing villages. Not all of them are populated, however, so it's very easy to find your own, moor up, and watch life on the lake go by. It's about as good as wild swimming gets.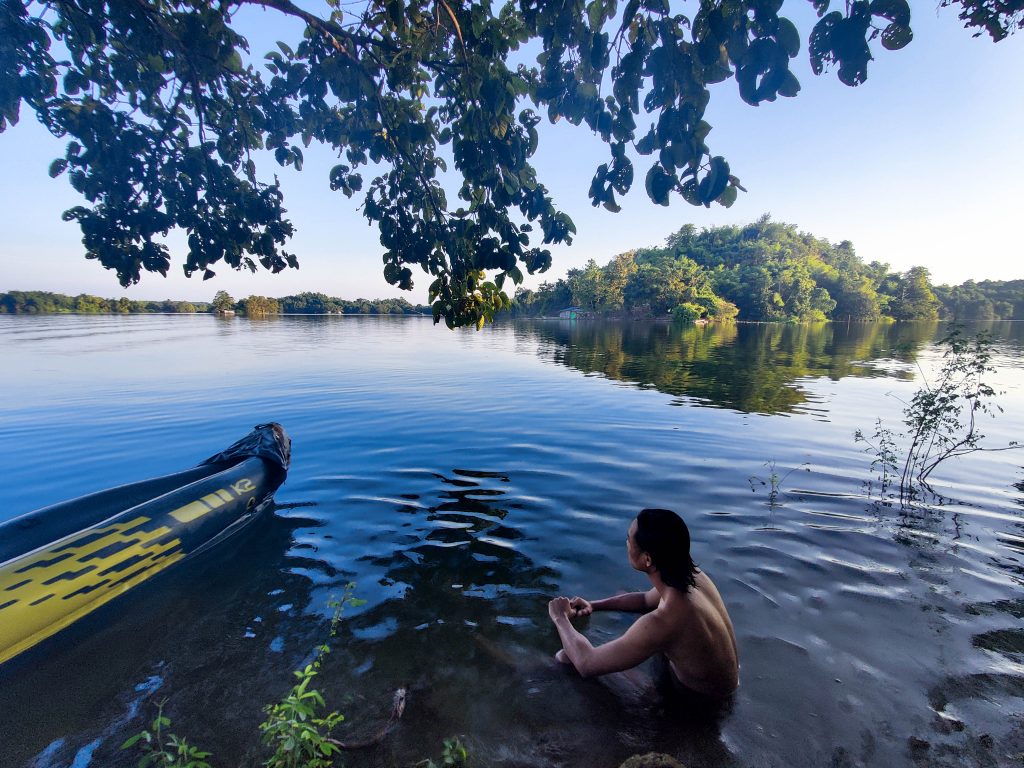 Disclaimer: This dam mayat times have restricted access.Travel at your own risk.
Need to know: Allow for about 3.5-4 hours to reach the dam. The turn off from the main road is here (17.507479,95.850023). If you come without a boat, you'll miss out on about 80 percent of the Ta Bu Hla experience.
Thanlyin
Party with locals at Zarmani Dam. On weekends a festive atmosphere pervades at this large lake located slap bang in the middle of Thanlyin. Families picnic on the shore, kids splash around in the shallows, and fishermen wade chest-deep to cast their lines. For my money though, nothing beats paddling out into the middle of the lake and just drinking in the scenery.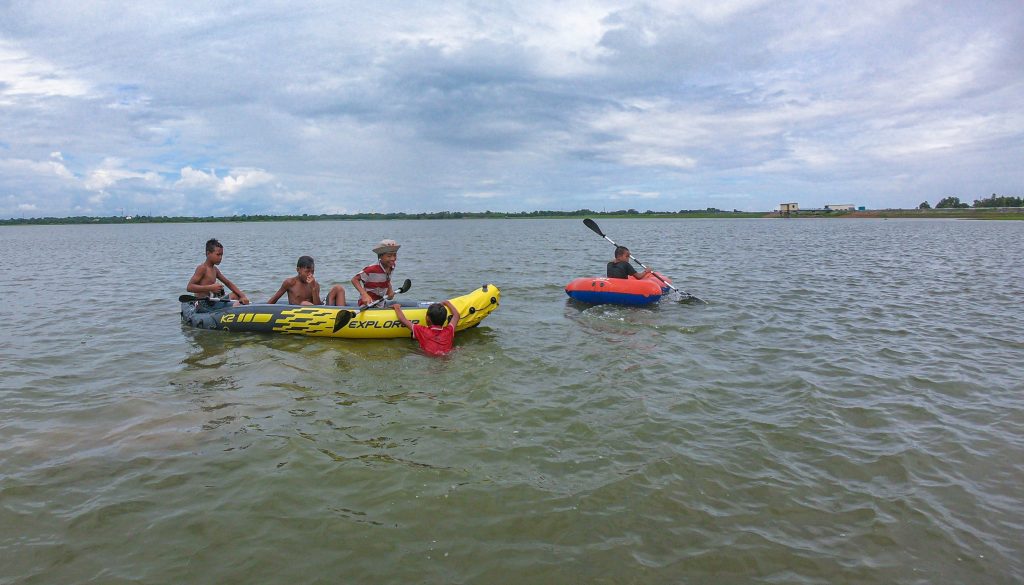 Need to know: The dam is between 45 and 60 minutes from downtown Yangon. Again, a boat is strongly recommended. Enter from the village here (16.703395,96.267364).
Jump from Bawthabyeyan Bridge: About 20 minutes outside Thanlyin there's a clean river (a rarity in this region) with a bad-ass bridge-jump as a point of entry. Clamber up onto the bridge from here (16.791689,96.349194) and leap from the concrete posts. If you don't feel brave enough to jump, it's still a pleasant spot to have a relaxing river-swim.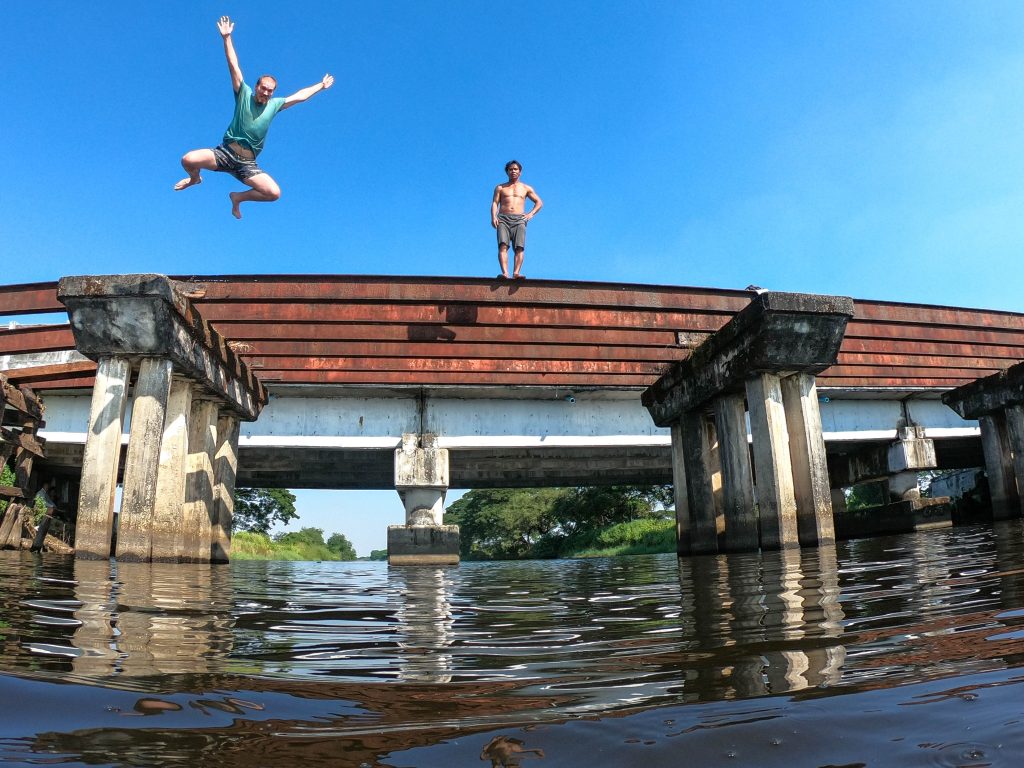 Need to know: Make sure you check the water depth before making the leap – and don't forget to wear shoes!
Fish your own dinner at Shan Shwe Oo Resort
It's surprising that this super-chilled resort built around a series of pond-like fish farms hasn't made a bigger name for itself. It's the perfect place to kick back, day drink, dangle a rod, then stuff your face with your catch (the resort will cook it for you). You're probably not supposed to swim at Shan Shwe Oo, but if you keep well out of the way of your fellow anglers and have a cheeky dip here (16.942019,95.903172), you're unlikely to cause any fuss.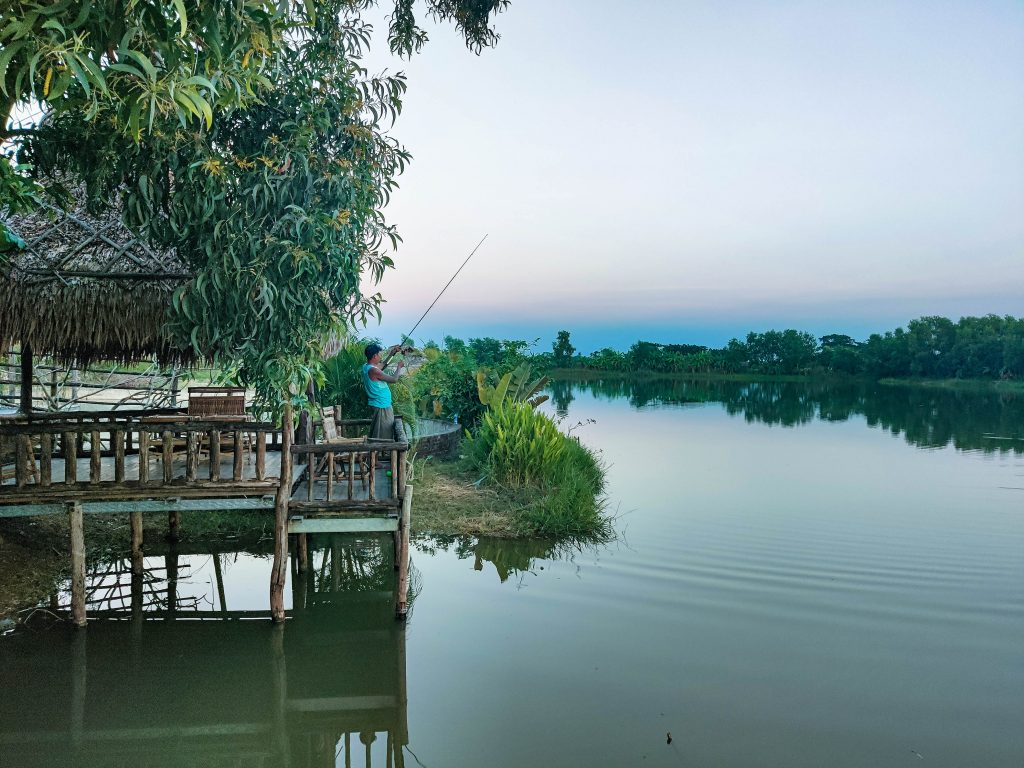 Need to know: The resort is located 90 minutes from Yangon and is open from 6am to 7pm. It costs K10,000 to rent a pond-side bungalow, but make sure you book in advance. Fishing gear rents for K10,000 and peddle boats cost K2,000 per person per hour.
For kayaks: Visit the Via Myanmar Inflatable Boat & Water Sports Accessories Facebook page to find a suitable boat.
Phone: 09970002228/09259997435
Email: mr.aungthetpaing91@gmail.com
For transport: Mr Zaw can drive you to all the locations listed here and can help with boat assembly and motorbike rental. He's basically a superhero.
Phone: 09420223063