Collusion between local police and a network of motorbike taxi drivers and owners in a town on the Yangon River may be masking the scale of a scam targeting foreign and Myanmar visitors.
By NAW BETTY HAN | FRONTIER
"YOU destroyed my motorbike and you must pay for the repairs; it's new and it cost more than K1.5 million," shouted the motorbike rental business owner in Dala, a small, impoverished township across the river from downtown Yangon.
Soon we were surrounded. A group of men – apparently motorbike taxi drivers – began yelling at us in English and Burmese. They targeted a Myanmar woman in our group, calling her a whore and a slut for having a foreigner as a boyfriend.
When my friends and I were planning our quiet day out of the city, we hadn't expected to be verbally abused and extorted, or be witness to police collusion with criminals.
But that's exactly what happened.
Earlier that Sunday, September 7, six friends and I had taken a ferry across the Yangon River and rented three motorbikes for an excursion to Letkhokkon Beach, at the mouth of the Yangon River about 65 kilometres south of Dala.
The rental had been arranged on the phone through a man named Ado, who oversees part of the motorbike rental business in Dala by linking customers from Yangon with motorbike owners. Our group had agreed to rent the machines for K12,000 each and the leisurely round trip took about six hours.
During the trip, two of the people in our group fell off their bike and had to be sent back to Yangon by car for medical treatment. The accident also caused some damage to the front of the bike, but it didn't seem particularly serious – we were still able to ride it – and we decided to continue the trip.
When we returned to the motorbike rental business in the evening, we offered to cover the cost of repairing the damaged machine. But when we handed over the motorbikes, the owner of the rental business refused to accept the offer to pay for repairs.
Instead, he shouted at us that we had to negotiate with Ado, because he had arranged for us to rent the bikes.
Ado was summoned from Yangon and when he arrived at the motorbike rental business, he angrily demanded K300,000 for repairs – an exorbitant price, and not much less than what it could cost to buy the bike. His friends converged and encircled us outside the entrance to the Dala ferry.
Scared and intimidated, we called the police. We expected them to help. But when they arrived they greeted Ado and his associates like old friends and began yelling at us, too.
They took us to the Dala Township Police Station. We tried to explain what happened, how the group had surrounded and abused us. One officer took notes but – to our dismay – the others were laughing and joking with Ado and his followers.
At the end, the police urged us to hand over the money. They said that we had a foreigner in our group and it was illegal for them to ride a motorbike, and we had also not made any agreement on the cost of repair work before hiring the bike.
"If you don't pay the money, the case will be long," the officer said. "If you pay, it will disappear straight away."
We hesitated; it seemed like extortion. Another taxi driver, someone who wasn't part of their group, had told me the repair work would cost no more than K50,000. But it was nearly sunset and we knew the last ferry left at 7pm. Reluctantly, we handed over the money.
To our astonishment, Ado and his followers began negotiating with the police. Right in front of our eyes, they handed the three officers K20,000 each.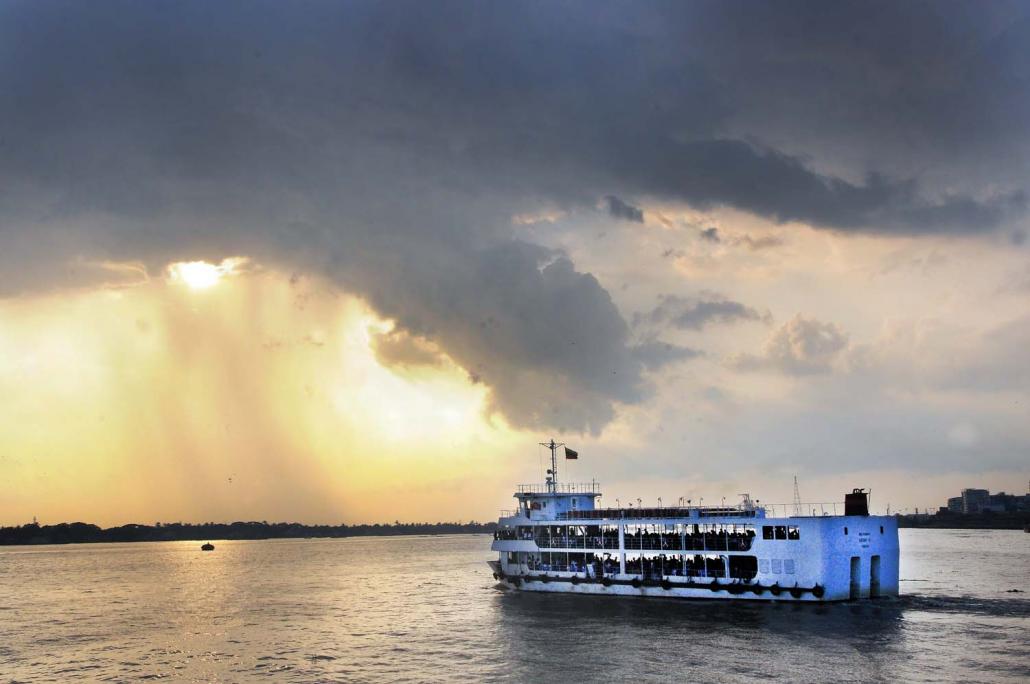 Scam city
I was shaken by the incident at the ferry terminal, but also wanted to learn more about the motorbike rental business in Dala and whether our experience was common.
Ko Kyaw Kyaw Naing, a motorbike taxi driver from Dala Township, told me that most of the trishaw, motorcycle and tuk tuk drivers in Dala are organised into large groups.
Most of the motorcycle taxi drivers live in Tabinshwehti and Bayintnaung wards and work together, Kyaw Kyaw Naing said.
But some motorbike taxi drivers – particularly those from other wards – resist becoming members of this group. "We will never join [that] group because we see how it targets foreigners [for extortion] by making threats and hurling abuse," Kyaw Kyaw Naing added.
Ado is an important person for the motorbike taxi drivers. Although he only began working as a motorbike taxi driver in Dala in 2015, with his relatively good English and business smarts he has established himself as the unofficial leader of the drivers within four years. He built links with travel companies to drum up business and began organising other motorbike taxi drivers, mostly his friends and relatives.
When I spoke to Ado, he told me that he owned 10 motorbikes himself. If he links a customer with another driver, he gets a 20 percent commission.
The hiring fee depends on the ability of visitors to negotiate, he said, and ranges from K12,000 to K50,000 a day.
Local media also helped build his reputation as a go-to option for tourists – both locals and foreigners – wanting to rent a motorbike in Dala.
In February 2017, Ado and his associates were involved in an event held in Dala Township's Kyaiktalae village to promote community-based tourism. The event, which was attended by a number of reporters, resulted in publicity for Ado's services in arranging motorbike rentals at Dala, which is also a starting point for day-trips to the town of Twante, about 25km to the west. Articles in Coconuts and Myanmar Times included Ado's phone number.
It was because of this publicity that we decided to book our excursion to Letkhokkon Beach through Ado. We knew that there were lots of people in Dala who tried to take advantage of outsiders and figured that the recommendations meant Ado's business was safe and reliable.
We later complained to the two publications, resulting in Myanmar Times removing from its website a story published in October 2017. However, a Coconuts story, headlined "Up close with the residents of the Twante Snake Temple", and published on February 17, 2017, is still available online. The author wrote that Ado "hooks me up with motorbikes for K5,000 per hour", and also gives his mobile phone number.
Yangon Region MP U Tun Yin (National League for Democracy, Dala 1) later told me that disputes involving taxi drivers and foreign tourists were common in Dala.
"They only target foreign visitors, none of whom has complained to us directly. We have heard a lot of bad stories about the taxi drivers working in collusion with police officers," he told me on October 10.
He said the scams were damaging the image of the township and scaring off potential tourists.
"If the government really wants to contribute to the development of Dala as a tourist destination, they need to control the police and the threatening behaviour of the [motorbike] taxi drivers," he said.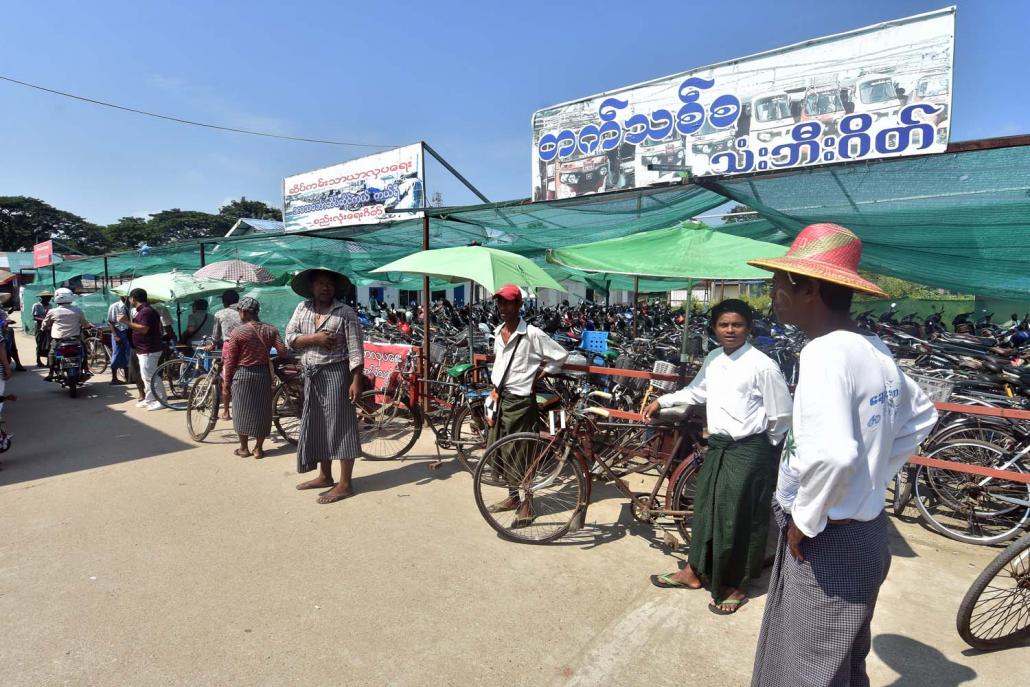 Rice and orphans
Foreigners who take a boat across the Yangon River to Dala have long been a soft target of unscrupulous individuals; a Google search for "Dala scam" reveals dozens of articles and blog posts outlining how the different schemes work.
Motorbike and taxi rentals are not the only means through which visitors are fleeced, but the schemes nearly always involve motorbike, trishaw and taxi drivers who congregate near the ferry terminal.
In November 2015, a Myanmar Times journalist recounted being charged K36,000 for a trishaw ride after negotiating a K4,500 fee – after having already been stung for a "small donation of rice for the poor" that turned out to be a K40,000 bag.
In some cases, they offer visitors cheap prices to take them to destinations such as a pagoda, an orphanage or a home for the aged, where they are pressured to offer donations. Kyaw Kyaw Naing said the taxi drivers receive a cut of the donations – sometimes as much as 50 percent, in the case of the orphanage.
At the suggestion of Kyaw Kyaw Naing, I visited the Myitta Gayhar orphanage, about 20 minutes' drive from the ferry terminal, on September 27.
Myitta Gayhar was established by Christian missionaries in 1996 and was caring for 29 children aged between three and 16 years when I visited. Orphanage spokesperson U Robert said that for the past seven years, it had relied entirely on donations from tourists.
Robert told me most tourists visited the orphanage as members of groups but that, over the last three years, he had noticed an increase in the number of independent visitors, most of whom were brought there by taxi drivers from Dala.
The taxi drivers had not initially sought a share of the donations, but had then begun requesting that they receive 40 percent of the donated amounts at the end of the visits, he said.
"I know that we should not give the taxi drivers a percentage of the donation money, but if I do not pay them they will not bring tourists to the orphanage," he said, adding that he also pays a percentage to guides who bring larger groups.
Kyaw Kyaw Naing later told me that, after I had left the orphanage, Robert had offered to pay him a percentage of any donation if our group made a return visit.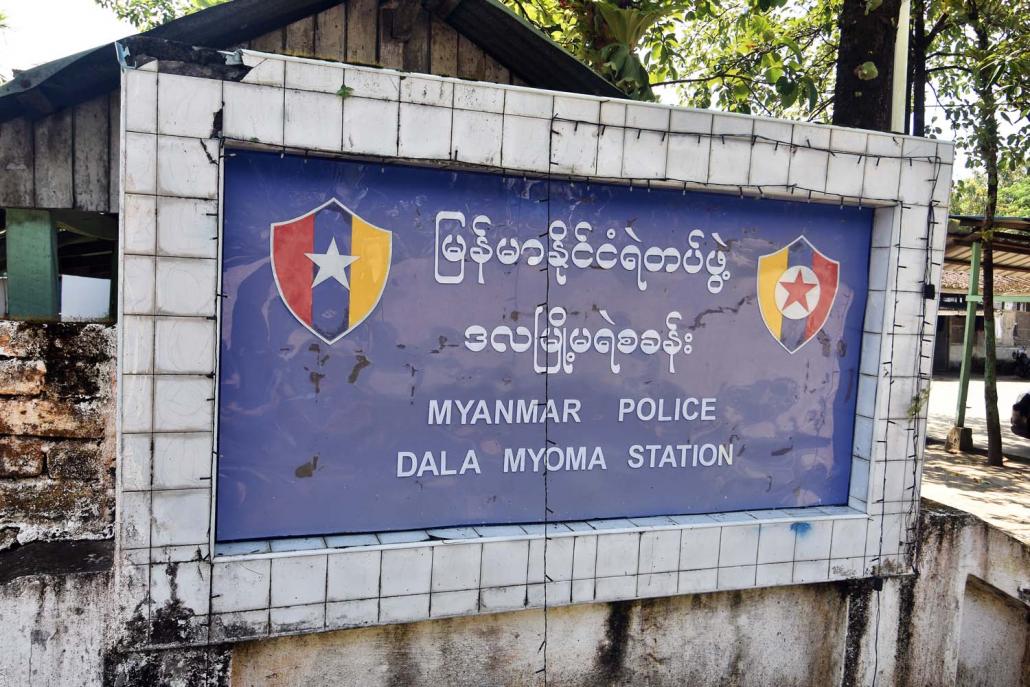 The cover up
Looking at the Myanmar Police Force figures for Dala Township, you wouldn't think it was a hotbed of extortion and scams targeting visitors.
Yangon Region data for 2018 showed that 1,139 crimes were reported in Dala Township, but only one involved a tourist and a taxi driver. No such cases were reported for 2019 to the end of September.
On the ground, though, police concede the picture is quite different. "We always have to solve disputes between tourists and taxi drivers," said the head of Dala Township Police Force, Deputy Police Chief Ohn Lwin. "But most of the cases disappear because we can solve them through negotiation."
As he said this, my mind immediately flashed back to the moment our dispute had been resolved with us handing over a wad of cash – some of which had ended up with the police officers.
Another Dala police officer, Warrant Officer Thura Aung, later offered the same explanation when I questioned him about the low number of official cases. He told me that disputes between tourists and taxi drivers that are resolved are not included in the regional crime figures.
Both Ohn Lwin and Thura Aung said they were not aware of police taking payments from taxi drivers for helping to "resolve" disputes.
Although the cases "disappear" before they get to the regional level, there is still a paper trail of sorts.
The police in Dala keep an informal record of the number of complaints. When I checked the case records, they showed 46 incidents involving tourists and taxi drivers in the first week of September alone.
Our case had not even been included on the list. And given that many tourists will not bother to file a complaint to police, the records suggest there could potentially be thousands of such incidents each year.
While I was speaking to Ohn Lwin on September 27, Thura Aung came into the room to tell his boss about a case he'd just received.
A licensed tour guide named Ko Maung Maung Oo had submitted a complaint on behalf of his client, a French tourist named Andrew.
Two days earlier, Andrew had left his guide in Yangon and hired a motorbike and driver in Dala to go to Twante Township. The driver had suddenly stopped the bike on the side of the road and a group of men surrounded them. They demanded he pay K400,000, and told him threateningly that if he didn't pay, he might not get back to downtown Yangon safely.
Andrew paid the money and took another motorcycle taxi back to the ferry terminal. But before leaving Myanmar on September 27, he reported the incident to Maung Maung Oo and asked him to file a complaint to police. He provided some photos as evidence, including a selfie taken with Ado.
Like our group, Andrew had got in touch with Ado after reading the Coconuts article. Andrew figured that because Ado had arranged the driver, he could lead police to the culprit.
After getting back to the ferry terminal, Andrew had complained to Ado, Maung Maung Oo said. But Ado had told him his job was just to connect visitors with drivers; he couldn't guarantee the drivers were scrupulous.
A few days later, I checked in again with the tour guide, Maung Maung Oo. He said police had told him the taxi driver had been detained on September 28 and held for two days for refusing to return the K400,000. None of the others involved had been detained. The two days in lock up was enough for police to close the case.
On October 3, I called Dala police again. Thura Aung confirmed they had held the driver for two days.
"The case has been resolved," he said. "It's gone, finished."
TOP PHOTO: Tourists walk past trishaw drivers near the ferry terminal in Dala. (Steve Tickner | Frontier)