The challenges facing Myanmar in meeting demand for power are less about technical skill or knowledge than building consensus behind a viable electrification policy and the capacity to deliver on it.
By KEITH RABIN | FRONTIER
UPGRADING MYANMAR'S power sector is vital to expand economic growth. Job creation, tourism, telecommunications, financial services and governance are all placing increasing demands and strains on its power supply.
Power is also a central element and foundation upon which to achieve necessary advances in healthcare, education and industrial and infrastructure development. The country's ability to raise incomes and living standards and to create a more inclusive and equitable society all depends on a well-functioning power sector.
Myanmar's installed capacity, however, is only about one-tenth of neighbouring Thailand. It also loses 20 percent or more of what it generates during transmission and distribution, and is experiencing rapid growth in demand estimated at about 12 percent annually.
This has led to blackouts and protests, and it is unclear how long additional increases can be sustained without major upgrades in generation, transmission and distribution, all of which constitute major tasks on their own.
Further, a highly subsidised electricity tariff – amounting to 0.5 percent of annual GDP – represents a significant entry barrier for potential investors, both domestic and international. Increasing the tariff is politically sensitive and will require strategic public communication and the agreement of top government officials. The situation is particularly troublesome for manufacturers and commercial users, who are often left on their own, with a need to balance insufficient and unreliable but subsidised grid-supplied power with costly backstop solutions.
Myanmar, however, does not lack engineering or technical understanding. Rather, the nation lacks the capacity and structural foundation needed to adequately define, plan and build consensus behind a coherent national electrification strategy. Simply put, Myanmar is a large country with a challenging geography. The enormity of resources – technical, financial and otherwise – required to initiate a successful national electrification effort necessitates the inclusion and cooperation of a far more diverse range of domestic and international stakeholders than was needed in the past.
Practices that served Myanmar when it was a closed country – including a state-owned utility that managed power sector needs almost by itself – are no longer sufficient. Myanmar needs a dramatic expansion of electricity capacity in order to transform into a growing, vibrant, open and competitive economy. Rather than assume direct responsibility for electricity, the government must adopt a market-oriented approach and introduce policies, regulations, standards and safeguards that enable others to help it meet this challenge.
It is estimated that upgrading Myanmar's power sector will require several billion dollars annually for more than a decade. If increased international input, participation and capital are to be obtained, a better understanding of their needs and requirements is essential. Credit ratings, guarantees, reasonable and competitive policies and guidelines, and a more seamless structure allowing easier and profitable development of independent power projects are all critical.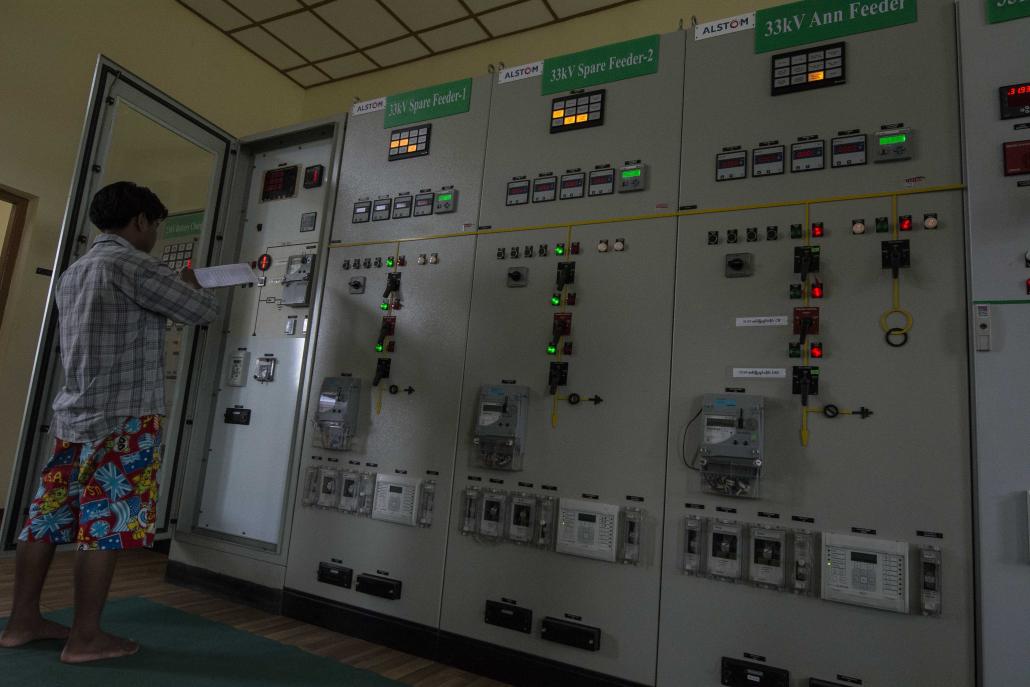 Government decision-making is currently divided. The Ministry of Electricity and Energy is charged with transmission, distribution and supply within the grid, while the Ministry of Agriculture, Livestock and Irrigation manages most off-grid development.
There is little coordination between the two. This creates a structural barrier: investment in rural electrification is difficult when you can't predict the timing of ultimate grid access and whether it will be possible to connect off-grid installations to the grid when access arrives through mechanisms such as feed-in tariffs. This is essential to maintain pricing competitiveness and manage project risk.
To improve coordination, the Myanmar government created a National Energy Management Committee and National Energy Development Committee (NEMC/NEDC) in 2013 to facilitate cooperation and communication among energy-related ministries and organisations. This was a major step, but building a shared vision that extended beyond the individual views of member institutions proved difficult. While there were proposals to further rectify this problem by transforming these committees into an independent commission during the latter days of the U Thein Sein government – with its own staff, responsibilities and budget – the committees were disbanded in the ministerial restructuring that accompanied Myanmar's transition to a new government in 2016.
Fortunately, there is broad agreement on the need for comprehensive energy and electrification development, and the World Bank, Asian Development Bank, Japan International Cooperation Agency and other donors are providing assistance. While there are meetings, conferences and discussions between donors, government and the private sector on power sector development, Myanmar presently lacks an ongoing and institutionalised platform that can balance public-private needs and concerns. This is needed to encourage both the intra-ministerial cooperation and stakeholder dialogue required to develop supporting policy, regulatory measures and consensus behind a functional and socially and politically acceptable electrification strategy.
As a result, new directions, plans and projects are announced, yet considerable confusion remains over the state of these initiatives and the legislation and process required to move them forward. It can also be unclear how social and environmental concerns will be addressed and in what manner projects will be financed. Consultations with ministries suggest that even the government itself can at times be uncertain of these details and lacks the capacity to implement them in the manner intended.
Further, while there are many investors, companies, donors and other entities interested in developing Myanmar's power sector, lack of a standardised approach tends to make each transaction unique, creating a lengthy, cumbersome, and unpredictable negotiation and approval process. This is unfortunate as even if these issues can be resolved, long lead times mean it can be years before new projects and capacity come online even after approvals are granted.
Getting necessary components in place will take time and immediate needs must be addressed. At the same time, though, inadequate attention to issues including tariff reform, grid convergence, energy efficiency, certification and standards are all essential to handle burgeoning demand before the growth in annual requirements  surpasses the ability of the grid to handle them. Significant attention must also be focused on public education to inform citizens about the benefits and mechanisms required to craft a workable electrification strategy so they will understand and be prepared to endure the required costs and adjustments.
A NEMC/NEDC or similar steering committees should be re-established to devise policy solutions and more efficient coordination among government ministries. These entities could be strengthened and supported through creation of a complementary independent "Myanmar International Energy Centre (MIEC)" that can facilitate needed examination of important issues to devise and test ideas and potential policy options.
This would be done with input from stakeholders – domestic and international – whose participation is desirable or essential to power sector development. Guided through an inclusive management structure, the MIEC could advance discussion, and share and analyse relevant information, while facilitating development of needed public-private partnerships, international involvement and broad awareness of both Myanmar's needs and the opportunities presented by the country's opening.
In addition to building consensus on key issues, the MIEC could cooperate with institutions and entities in ASEAN and around the world, including universities and organizations focused on power sector development. This will allow Myanmar to better absorb lessons learned in other markets. Many of these organizations are eager to help, but presently find it difficult to find counterparts, and to effectively engage, in Myanmar.
Finally, the MIEC could help Myanmar to draw from the various plans proposed by donors and other entities working in the energy sector to create a plan of its own.
While there are many challenges to upgrading Myanmar's power sector, resolution seems far more dependent on building capacity and consensus behind viable policy, regulatory, legal and other mechanisms than any intractable technical and engineering concerns. Similarly there is no lack of interest from international investors, only an inability to adequately absorb and utilise the capital they can provide.
Myanmar's government must work together with public-private stakeholders to build efficiencies and to derive a plan, including the process and ongoing dialogue needed to meet the country's long-term goals and short-term needs. Establishment of the MIEC could provide a platform that would help to meet these challenges and enable Myanmar to overcome many of the obstacles needed to realise a workable national electrification strategy.
This will help to create growth and employment across a wide range of sectors, and the development path Myanmar needs to achieve its potential and promise. It will also help to create a more representative and inclusive democracy, raise living standards and the overall competitiveness of its economy.
This article originally appeared in Frontier's special report on Myanmar's energy sector. TOP PHOTO: A man checks electricity meters at a building in downtown Yangon. (AFP)