As worsening power cuts push businesses to use solar energy, import and foreign currency restrictions and corruption in the customs department slow down growth in the off-grid sector, while the regime awards on-grid solar projects to their families and cronies.
By FRONTIER
Ma Thuzar, a digital print designer in her 40s, tastes the curry she is preparing with an electric cooker for her next day's lunchbox and is relieved to find it ready. She is sweating in her small apartment in Yangon's Sanchaung Township, with April temperatures running close to 40 degrees, and knows the power will soon go out.
Darkness descends at 8.30pm, half an hour ahead of the power cut schedule, so she switches on her battery-powered, 60-watt LED bulb and prepares for a long, hot night.
"So many nights I can't sleep with the power out and no fan. I moved my bed to the veranda but even there I have to sit and fan myself. I sleep just a few hours before dawn," she says.
Across Myanmar's commercial capital in North Okkalapa Township, Ma Theint Theint is checking fuel stocks for her diesel generators, which work at full steam eight hours a day to keep her garment factory running.
A generator consumes about a gallon of diesel an hour and fuel is not easily available in large quantities. "The costs of fuel are immense. Our factory isn't making a profit," she told Frontier.
Power cuts have long been a common feature in Myanmar, and half the country remains off-grid. But outages during this year's March-May hot season are the worst they've been in a decade, and in some areas have lasted three or four days, Theint Theint says.
"It's a lucky day when we get electricity for two hours," she complains.
The solar market grows against the odds
While the military regime rotates power cuts around the country and tries to induce power sector investors to return to Myanmar's broken economy, soaring diesel costs and worsening outages have turbo-charged the solar market.
By some estimates, Myanmar's off-grid solar business sector for private residences and industry has grown tenfold over the past nine months, albeit from a relatively low level.
"Solar energy users in the private sector numbered in the thousands before 2022. Now we are talking about tens of thousands, hundreds of thousands… With these frequent power cuts, many factories and homes are turning to solar," Ko Tun Tun*, who runs a solar business, told Frontier.
Ko Thant Zin*, an electrical engineer and solar entrepreneur, said he was just completing a survey for a factory that was only getting about two hours of electricity from the grid each day and wanted to go totally solar.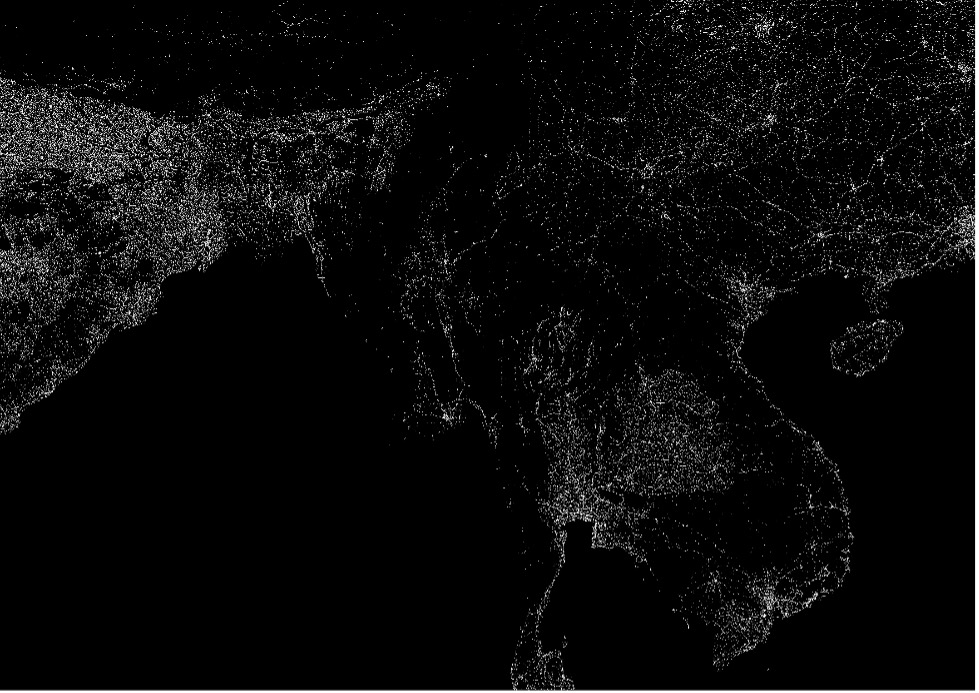 The solar boom is already running into headwinds, however, as stocks of solar panels and related equipment are running low and businesses face many hurdles in getting hold of equipment, like difficulties in securing import permits, limited access to foreign exchange, the need to secure war risk insurance and corruption in customs offices.
"Solar products are nearly out of stock," said Ko Moe Oo*, an entrepreneur who started a business importing and installing solar panels six years ago, noting that prices have doubled.
Since last year, the junta has been tightly rationing access to US dollars, which are required to import most items, and forcibly converting dollar deposits in Myanmar banks in order to shore up its dwindling foreign currency reserves.
The regime's list of imports with priority access to foreign exchange includes solar panels, alongside medical supplies and fuel. But although the supply of dollars has improved since last year, it still falls short of demand, and Tun Tun said solar importers still need the approval of the junta's forex supervision committee to access dollars from the Central Bank, which is in turn needed to acquire an import permit.
Moe Oo said this approval is difficult to get for businesspeople who are not connected to the junta, and that even when it is obtained, they usually get fewer dollars than they need. This drives them to the black market, where dollars are considerably more expensive.
And while solar panels are on the priority list, inverters and batteries cannot be bought with dollars through the official channel. This means businesses organise imports by road from Thailand, for which permits are easier to obtain compared to sea trade or can be bypassed altogether.
Moe Oo said this option involves purchasing equipment from China which then has to transit Thailand through the border town of Mae Sot to Myawaddy in Myanmar.
"As a result, it takes about three months to import these goods, and transport costs are higher," he said.
Meanwhile, imports arriving by sea at Yangon's ports need to get through corrupt customs officers demanding payments.
In February the regime's Ministry of Commerce banned the import of goods before permits have been issued – a common practice driven by bureaucratic delays, with goods reaching ports before the permitting process is complete. However, Thant Zin said that even "when we get a permit, we still have to bribe the customs officers if they say we have the wrong permit. They say they will only release [our goods] if we pay them a million kyat. This is the kind of corruption we deal with."
Bribes can also be paid to customs officers not to open shipping containers – a process where customs officials often seize on minor discrepancies in order to delay clearance – on top of the import duty levied on the documented goods, Moe Oo explained. "This is how we do business these days," he added.
But it is the steep depreciation of the kyat since the February 2021 coup that is mostly driving up prices in the solar energy sector, with 80 percent of solar industry equipment imported. Business owners say prices have doubled over the last two years, when the national currency has lost more than half its value against the US dollar on the open market.
"Solar power product prices have risen mainly because of the exchange rate. And transport costs have increased because import permits by sea are hard to obtain, meaning we have to import by land from Thailand," Tun Tun explained.
Due to the post-coup conflict, importers also have to purchase expensive war risk insurance and pay all the costs of imports up front, draining their investments.
"I am running my business with a capital of $US300,000. But only $100,000 is actually working as the rest is tied up in advance payments for imports from China and in goods that haven't cleared customs," Moe Oo said.
Keeping power in the family
The hurdles imposed by the regime's policies stand in stark contrast with its public rhetoric. In his public addresses and factory inspection visits, junta chief Senior General Min Aung Hlaing has often stressed the importance of developing renewable energy to power the country's industry, as well as its public and private transport. Meanwhile, project approvals have been reported as going to those with close connections to the military, including the general's own family.
In June last year, the junta signed an agreement with a newly registered company, Venus Essential Myanmar Co, for three solar power projects in Nay Pyi Taw totalling 390 MW to supply the national grid. Exiled Myanmar news outlet The Irrawaddy reported last year that U Aung Pyae Sone, son of Min Aung Hlaing, was believed to be linked to the project and was also the largest shareholder in the new company.
The Irrawaddy also reported in January that Golden Future Linkage Co, also owned by Aung Pyae Sone, had submitted plans in August last year to build a 40 MW on-grid solar power project over 230 acres in Mandalay Region's Tharzi Township. The project partner was reported to be China Energy Engineering Corporation Limited.
At an ASEAN-India High Level Conference on Renewable Energy in February last year, the regime's Minister for Electricity and Energy U Aung Than Oo said that Myanmar has set a target of full nationwide electrification by 2030, with renewable energy contributing up to nine percent.
But experts say the generals' grand vision of Myanmar as a green paradise remain just that, a pipe dream far from reality.
Myanmar relies heavily on gas and hydropower for electricity generation, with renewable sources, including solar and wind, accounting for only one percent of output. Total national output reached 4,840 megawatts in 2019 but current capacity is nearly 20 percent less.
Yet, with costs of gas soaring on the international market, the ministry of electricity and energy said in January last year that there had been a 750 MW decrease in output from plants powered by imported liquefied natural gas, while maintenance work at the Yadana offshore gas field had resulted in a 540 MW fall.
Attacks by resistance forces on electricity pylons have also contributed to outages in some areas. Pylons serving the Baluchaung and Lawpita hydro-electric plants in Kayah State have been repeatedly hit.
Power outages were implemented nationally on a four-hour rotation basis in January last year, while in March that year industrial zones were told they would only get electricity from 9am to 5pm.
In March this year the Yangon Electricity Supply Corporation warned that factories using power from the grid after 5pm would be prosecuted, but in recent months, many factories have been lucky to get electricity even during normal business hours.
Meanwhile, entrepreneurs are bankrupting themselves to independently power their businesses. For Ma Moe Moe, owner of a garment factory in Yangon's Mingaladon Township, both the cost of diesel for her generators and the prices to install solar panels are much too high. She estimates that half her production costs now go on electricity.
"Our generator uses two gallons of diesel an hour and it runs eight hours a day. So, it costs around K150,000 a day. We're thinking of going solar but it costs so much that we can't afford it," she said.
* indicates use of a pseudonym for security reasons