The private sector has a key role to play in meeting Myanmar's power needs but a lack of policy clarity and difficulty attaining sovereign guarantees has held back investment.
By THOMAS KEAN | FRONTIER
IN A hotel ballroom in Yangon, energy executives are busy pitching potential solutions to the country's looming energy crisis. Liquefied natural gas, delivered through a floating storage regasification unit, is a clear favourite (the fact that the World Bank is an advocate no doubt helps). It's described as a "bridging solution" for Myanmar, one that can help meet its power needs until more domestic gas is found and brought online.
Towards the end of his presentation, Shell executive Mr James MacTaggart makes the point that long-term energy mix is not decided on economics alone. "It's decided by government policy, and policy is driven by national sentiment, and companies come behind that looking at delivering the best solutions within that policy framework," he says. "The important thing is that the government sets the policy and context in which the industry can step in and deliver."
He adds, "The most expensive form of power is not having it, because then there isn't development. Yes, it's very important to deliver low cost, sustainable power in the short term, but not having power is much worse."
That was November 2016. Seven months on, and the industry continues to wait for the government to deliver a policy and context that it can fall in behind.
The signals so far – based on the National League for Democracy's economic policy, the government's actions, and the public and private comments of party and administration officials – have been mixed, if not confusing. Coal was out, now it might be in. No new dams. Oh wait, we're actually prioritising hydro. LNG is said to be the solution, but there's still no sign a long-promised tender. Emergency power, too, has come and gone – at least for now.
All the while, the challenge gets more and more daunting. While the government falls further and further behind its power generation and installed capacity targets, demand for power continues to grow at 10 to 15 percent a year.
Planning for failure
For all the confusion, Myanmar in fact has an Energy Master Plan, which was drafted by the Asian Development Bank. But almost since the day it was unveiled, in January 2016, it has been under review. The Union Solidarity and Development Party was on the way out of office and the NLD had already made clear that it would not be beholden to the policies or plans of its predecessor.
The policy remains officially under review. The Ministry of Electricity and Energy permanent secretaries promised Frontier an interview for this story more than a month ago, but it never materialised.
The proposed generation mix is a key element of the plan. It is drawn from the National Electricity Master Plan written by the Japan International Cooperation Agency in 2014.
Mr Keiichiro Nakazawa, former chief representative of JICA's Myanmar office, told Frontier in an interview in December that the mix of power generation is "one of the key components which we will discuss with the key ministries" as part of the review.
One of the more controversial elements of the original plan is for 30 percent of power to be generated by coal in 2030. The government has indicated it is unlikely to proceed with large amounts of coal power. Asked how it could be replaced in the generating mix, Nakazawa said that it "depends on the policies of the new government".
"The government and people have to think about the pros and cons of each generation method and need to make a decision about what kind of balance they really want in making power available for all the people," said Nakazawa, who completed his Myanmar posting in March.
"Clear policy is definitely necessary," he added, "and predictability is very important."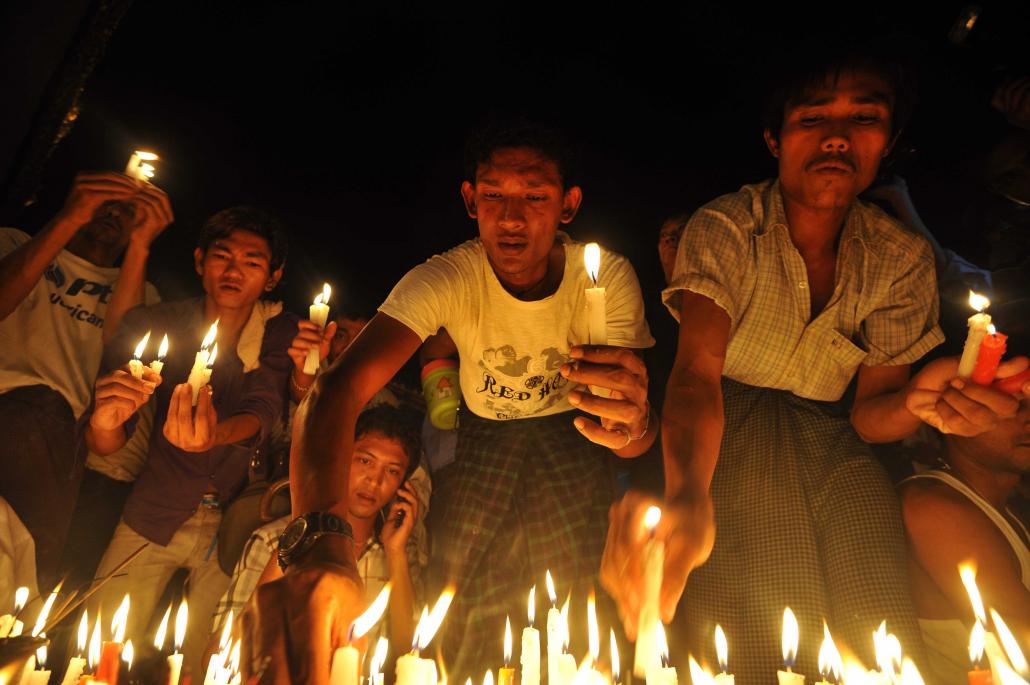 It's not just affected communities and environmental groups that are urging the government to scrap coal. Mr Jason Pellmar from the International Finance Corporation – a member of the World Bank Group – said that the country simply doesn't need to use it to generate power for the grid.
He said he hoped that following the update of the plan renewables would be given a "significant role" in Myanmar's energy mix.
"If you look purely at what the opportunities are, Myanmar is blessed with hydro resources, good solar resources, and the country does have a lot of gas," Pellmar told Frontier.
"At the end of the day these are analytical exercises. A refresh is due but I think the message that I want to deliver is that this is a time to implement. A plan is one thing – what we really need to see is projects being implemented."
The power generation expansion plan in the EMP is what is known as "least cost" – the cheapest pathway to a reliable supply that meets the country's anticipated needs. Mr Duy-Thanh Bui, senior energy economist at ADB's office in Nay Pyi Taw, said "established planning methodology and assumptions" were used to develop the plan.
He said the update would consider not only the policies of the NLD government but also "fuel prices and other assumptions".
"Standard planning advocates a diverse fuel mix in order to ensure security of supply and overall affordability in the event of global and/or domestic changes that can affect the availability and cost of different fuel sources," Bui said.
"The government is of course well aware of the challenges and is working with ADB and other partners to address them."
Tough choices
A key focus of the master plan is the power mix. In making decisions, the government faces a range of constraints. It has little domestic gas available because of its export contracts, which provide essential income for the state budget. The future for domestic natural gas is unclear; low energy prices have dimmed interest in expensive offshore exploration campaigns, and there is no guarantee when more gas will come online.
Meanwhile, community opposition to coal and hydro make them difficult to deliver, and the latter is particularly susceptible to time overruns. Renewables can be delivered quickly but are perceived as being too expensive and unreliable.
Price is particularly important when, as in Myanmar, electricity is heavily subsidised. For every kilowatt hour the government sells its loses, on average, around K24 – adding up to an annual subsidy of K470 billion. Until it raises the tariff ­– presently just K35 to K50 a unit for residential users – most of its power generating options will be prohibitively expensive. Raising the tariff without provoking a backlash will be tricky, though; it will require strong political will and excellent planning and communication skills.
Myanmar simply can't afford to subsidise electricity. The Asian Development Bank forecasts that it will need to add about 12,000 megawatts of generation capacity by 2030, at a cost of US$27-30 billion. Up to $10 billion will be needed to strengthen the transmission and distribution network, while the country will need to find another $6 billion for the rural electrification programs that will bring light to all of the dark corners of the country.
But it's not just about freeing up money for investment in infrastructure. As the economy grows and more households are connected to the grid, those subsidies will both balloon out of control and be harder to unwind, because more users will have access to them.
Mr Jeremy Mullins, research director at Myanmar Energy Monitor, said that while a wide range of power-related reforms are needed the tariff was the "most obvious" place for the government to start.
"I think it's easy to underestimate how much of a problem this is. For instance, in economic terms, it is functionally a disincentive to invest in new generation capacity, because providing more electricity translates directly into more losses for the government," he said.
While it will be an unpopular move however it's done, Mullins said the government had options to reduce the pain. It could be phased in over time, for example, or some subsidies could be retained for those using small amounts. Making sure the new policy is clearly explained and transparently implemented will also help.
"Some people are going to lose out no matter how it's done, but it's necessary for the sake of the country's finances and improving electrification," he said. "It would also demonstrate that the government is willing to make the right decision even when it's politically difficult."
Handicapped start
Power subsidies are just one legacy of economic mismanagement that the NLD government is being forced to address.
Some of the blame can be pointed at not just the military junta but also the U Thein Sein government. During its five-year term, Myanmar added little new generating capacity.
As well as shortfalls in execution, its planning was often flawed. Projects that already appeared dead in the water were still included in generation capacity expansion forecasts; the Energy Master Plan and National Electricity Master Plan are indeed full of phantom projects that are likely to never materialise. Aside from a planned 300MW heavy fuel oil project – the result of an emergency power tender in 2016, under the NLD government – relatively little new generating capacity is scheduled to come online in the next five years.
"The previous government basically messed around," said one industry insider, who asked not to be named.
It's bequeathed the government a looming crisis that it is ill equipped to deal with. Some are forecasting that by 2022 unmet demand for power will be seven times higher than the average between 2012-16.
"The government is basically trying to fix a car while driving it," said Mr Edwin Vanderbruggen, of legal advisory firm VDB Loi. "But they have no choice."
One of the biggest legacy issues is hydropower projects, which have faced significant community opposition. In order to chart a path forward, the IFC is developing a Strategic Environmental Assessment that looks at the environmental and social impact of proposed projects at the river basin level. It's designed to inform decision-makers about the risks and benefits of each project. At the same time, the IFC is assisting the government with developing guidelines for environmental and social impact assessments for the companies developing hydro projects.
That will all take time. But World Bank senior energy specialist Mr Rome Chavapricha said there were also some "quick fixes" that the government could consider to meet power needs over the next five years, particularly in terms of efficiency.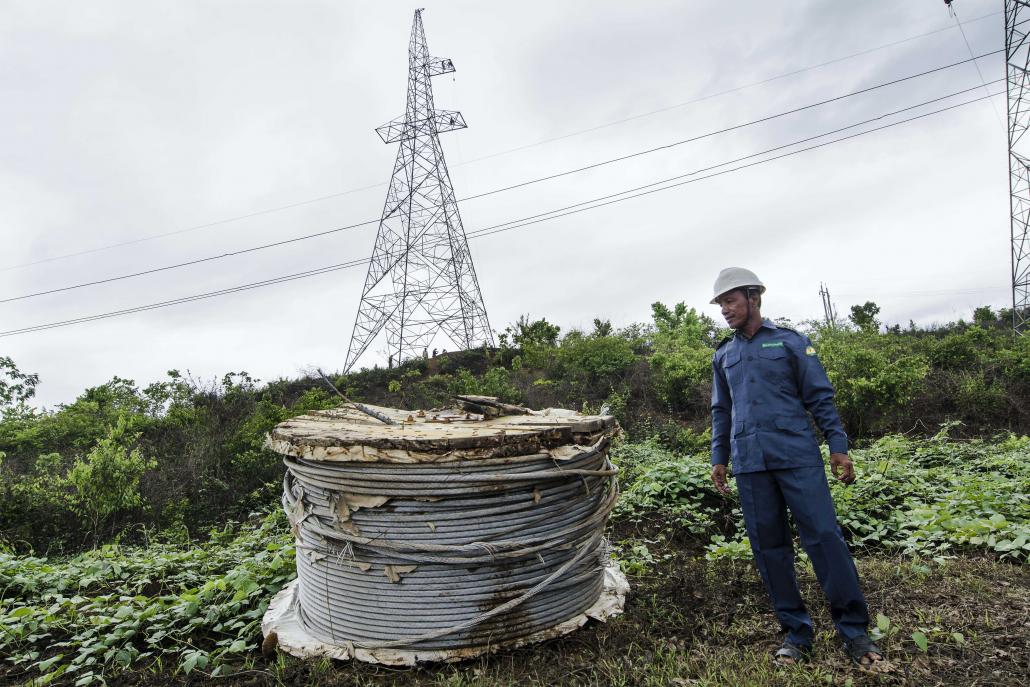 Older power stations running on gas could be upgraded or even have their generating units replaced relatively quickly, he said. Improvements to transmission and distribution networks – particularly in Mandalay Region – would also have big benefits.
"In terms of transmission, there are a number of bottlenecks that can be addressed in the next two to three years to allow electricity to flow better from northern Myanmar to Yangon, and to allow more electricity to come in from China," he said.
Bringing in the private sector
In one of its final actions before leaving office in March 2016, the former government signed at least five power purchase agreements with private companies. Of these, only one has moved forward significantly: that of Sembcorp, which will produce 225MW from a gas-fired power station in Myingyan.
The Sembcorp PPA was unique, however, in that the company was selected to develop the Myingyan project following a competitive tender overseen by the IFC.
The rest were negotiated bilaterally. Some of the projects have languished, the developers unable to secure the necessary financing to move forward.
VDB Loi assisted on four of the five PPAs. Vanderbruggen said the signing process was "hasty" because the government was about to leave office, and as a result some of the agreements may not be able to attract the necessary investment.
"You can have PPAs all over the place but if they are not well thought out and bankable then it's not going to happen and then everyone has wasted their time," he said. "Doing deals quickly often means that the deals never get done."
One of the key issues has been the inability to secure a sovereign guarantee – a pledge from the government that it will honour the terms of the PPA, which dictate how much power the Electricity Power Generating Enterprise will buy, at what price and for how many years.
Vanderbruggen said there were three major reasons why sovereign guarantees have been difficult to secure. The first is inexperience – the government has not issued them in the past.
Second, the budget is passed annually through a vote in parliament, and the separation of powers means the government can't guarantee any particular payments will be approved.
Third, the new Public Debt Management Law specifies that a sovereign guarantee can only be issued by the minister for finance and planning within terms and conditions set by the Pyidaungsu Hluttaw, and these have not yet been clarified.
"Put those three things together and you have a perfect storm," Vanderbruggen said. "It's just going to take time. There are no magic solutions, there are no silver bullets.
"The right time to address that [sovereign guarantee] issue would have been three years ago. In 2012 they licensed one power plant. One. 2013 – three small ones, for a total of 125MW. In 2014 – nothing. It's not going quick enough. And they know that."
Mullins said that in recent months the government had appeared more cognisant of the need to provide an enabling environment for the private sector.
"Investors would like to see more being done, and a lack of clarity on policy is slowing down business," he said.
"I'm not sure I'd blame all this on the NLD. Clearly there's more they could be doing but the government also faces some daunting challenges with low oil and gas prices, difficult choices in areas such as allowing coal and Myitsone, and a constrained budget cutting down on room to manoeuvre.
"There is light at the end of the tunnel. I think the government realises that investors want more concrete action, and hopefully that's what we're going to see more of over the next year."
This article originally appeared as part of Frontier's special report on Myanmar's energy sector. TOP PHOTO: Ann Wang | Frontier