Since independence, Myanmar's ethnic minorities have felt ignored by the central government. A new ministry focusing on ethnic affairs was supposed to change that, but there is little clarity about its actual role. 
By HEIN KO SOE | FRONTIER
WHEN MYANMAR gained independence in 1948, the promises of the new constitution and the previous year's Panglong Agreement were still fresh in the minds of ethnic leaders. Famously, Bogyoke Aung San told them during the Panglong Conference in February 1947, "If Burma receives one kyat, you will also get one kyat."
But these promises were never fulfilled. Politically, power remained centralised in the capital, and in the hands of ethnic Bamar leaders. Ethnic minority areas were – and some still continue to be – ravaged by decades of civil war.
Ethnic minorities were also blocked from sustaining and promoting their culture and language for more than five decades, said Mon National Party vice chairman Nai Ngwe Thein.
"All ethnic groups were promised the right to self-determination … but this was not fulfilled," he told Frontier. "So in this period all ethnic people are aiming for that – we hope that the NLD will deliver that."
The National League for Democracy's strong performance in ethnic areas last November was partly due to its promise to reshape the political and cultural landscape in a way that would see minorities finally receive the rights and recognition they have desired for so long. Voters perceived the party was better placed to deliver those promises than parties set up along ethnic lines.
The NLD campaigned on a message of national reconciliation. Its manifesto pledged to strive for the establishment of a genuine federal democratic union based on the principles of freedom, equal rights and self-determination, to implement transparent projects for the balanced development of all the states and regions, and to resolve problems between ethnic groups through dialogue based on mutual respect.
The NLD's election triumph led to the creation for the first time of a Union-level Ministry of Ethnic Affairs, as mandated under the National Race Protection Law, which was approved by the national legislature in February.
"A ministry of ethnic affairs is of vital importance for the future of the Union, which needs peace, development and sustainability," President U Htin Kyaw told lawmakers a few days before the NLD government assumed power in late March.
However, some ethnic leaders have raised concerns that the ministry's ability to contribute to the peace process and other issues important to minorities will be limited by staffing and budget shortfalls.
The ministry has two departments — for ethnic literature and culture, and the protection of ethnic rights — but they still have no staff.
The ministry also has financial constraints. U Min Aye Ko, the director of the ministry, said it has no budget allocation this fiscal year and will rely on the cooperation of other ministries.
The National Race Protection Law stipulates that the ministry will only be involved in the development of the ethnic states and the promotion of their culture and literature.
But ethnic leaders told Frontier that the ministry should focus initially on the peace process, regardless of what the law says. Minister for Ethnic Affairs Nai Thet Lwin has been appointed as a member of the government's new peace team, but so far the extent of his role is unclear.
"The ministry should participate in the peace process because it is the priority issue for ethnic minorities; its cultural role is less important," said Sai Nyunt Lwin, secretary of the Shan Nationalities League for Democracy. "If there is reconciliation and peace our rights will be protected."
Dr Tu Ja, chairman of the Kachin State Democracy Party, said it was essential for its credibility that the ministry takes a role in the peace process.
"All of the ethnic groups welcomed the creation of the ministry but if it does not have a political role in the peace process it will not fulfill their desires," he said.
Aside from the peace process, other roles for the ministry may develop more slowly. Nyunt Lwin said he believed it could take up to two years before the ministry was operating smoothly.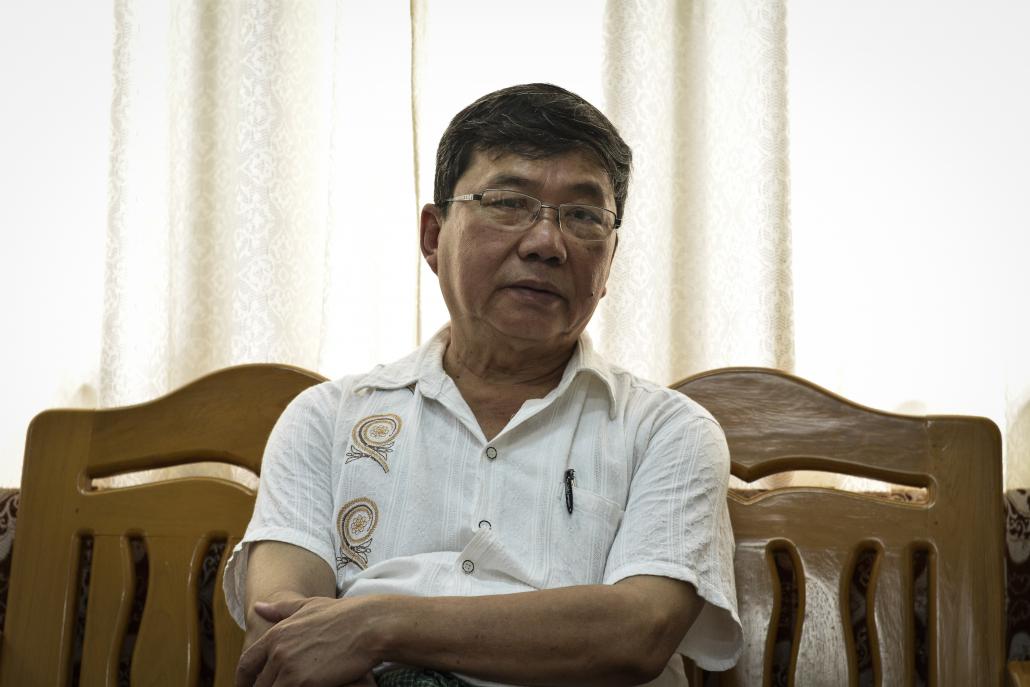 In part, this is because the ministry is yet to draft by-laws for the National Races Protection Law. Until that happens, its ability to act will be limited.
Nyunt Lwin said the government should invite all ethnic leaders to cooperate in drafting the by-laws.
Min Aye Ko from the ministry said drafting would begin once the departments are set up. The ministry will welcome contributions from ethnic leaders, NGOs, lawyers and other experts, he added.
But the peace process and protection of cultural rights are not the only issues of concern for ethnic minorities.
---

"I think ethnic minorities are not treated like equals in Burma.
We are always behind the Bamar in everything."

---
Many also cited the loss of ethnic identity through migration and administrative practices.
Ethnic leaders said the country's seven states were "filling up" with members of other ethnic groups. Many young ethnic people are also moving abroad due to a lack of job opportunities, creating concerns about the future of their communities.
"You can see that in Kachin, Shan, Kayah, and other states, non-ethnic people are replacing the main group," said Nai Ngwe Thein. "For example, Mawlamyine is the capital of Mon State but there are few real Mon – most are Bamar and Muslim."
Some Mon, he said, are also not officially registered as such on their Citizenship Scrutiny Card – particularly if one of their parents is Bamar.
In Yangon, he estimates there are more than 50,000 Mon people, but the official population is about 30,000.
This has implications for the Mon community's political representation. The constitution grants an ethnic minority group that has more than 0.1 percent of the total national population – about 51,000 people – in a single state or region an ethnic affairs minister position in that state or region's government.
Twenty-nine minister positions have been created across the 14 state and region governments. Shan State has the highest number, with seven: one each for the Bamar, Kachin, Intha, Kayan, Lisu, Lahu and Akha.
But these positions are controversial. They were announced prior to the 2010 election, based on immigration data that is known to be deeply flawed, and has not yet been revised.
Ethnic leaders said the new ministry should work with the Ministry of Labour, Immigration and Population to overhaul these ethnic minister posts based on the results of the 2014 census, which asked the country's 51.4 million residents for their ethnic identity.
While the majority of data from the census was released in May 2015, information on religion and ethnic affiliation has been delayed.
Figures for religion are expected within the next month or two, but ethnicity data will be held back longer, according to U Myint Kyaing, permanent secretary of the Ministry of Labour, Immigration and Population.
He said the ministry doesn't yet know when it will release the results because it needs to hold discussions with "ethnic leaders and some population experts".
When it is eventually released, the data should show not only which groups qualify for greater political representation, but also which of Myanmar's 135 recognised ethnic groups are on the verge of disappearing. (Last month, Frontier reported on the Yintale, an ethnicity from Kayah State who now live in just three villages.)
U Win Myint, who served as an Intha ethnic affairs minister in the Shan State government from 2011-16, said Shan State has many similar groups, like the Yin Ghar and Yin Nat.
"Maybe the ministry needs to consider adding more departments, including one that is responsible for ensuring a viable future for these small ethnic groups," he said.
Despite doubts over the new ministry's ability to tackle these and other issues, U Aye Maung, head of the Arakan National Party, said it was positive that a ministry had been formed to respond to the concerns of ethnic groups.
He said capable leadership within the ministry would be important. "The minister should be credible and know what the important issues are," he said.
As an example, he said the minister could be called upon to resolve a conflict between two ethnic groups. In this situation, the minister would need to be respected by both sides in order to reach a resolution.
"The minister needs to have a strong political background and he should participate in the peace process and other ethnic affairs. The main problem for ethnic minorities is peace."
Nai Thet Lwin appears to fit the bill, having a long history in ethnic politics dating back to the 1960s. He is currently deputy chairman of the Mon National Party.
Multiple attempts to reach the minister were unsuccessful, with Nai Thet Lwin's assistant instead referring questions to Min Aye Ko.
Some observers suggested that Nai Thet Lwin's lack of familiarity with ethnic armed groups may pose a barrier to involvement in the peace process.
The ethnic affairs ministry is very much a work in progress. But its ability to respond to the desires of minority groups will be an important indicator of the new government's commitment to equality for all in Myanmar.
Ma Wai Wai Soe, an ethnic Mon from Ye Township who now works for an NGO in Yangon, said she was aware the ministry had been formed, but doesn't know what its responsibilities are.
"I think ethnic minorities are not treated like equals in Burma. We are always behind the Bamar in everything, but I expect that things will improve and move forward in the coming years," she said.
She hopes that more education and employment opportunities can be offered in Myanmar's states to stem the migration of young people toward Yangon and foreign countries.
"If we had opportunities in my own state, I would not have come to Yangon," she said. "So we need more development, as well as cultural and political rights."
Top photo: A Rawang homecoming celebration takes place in Putao, Kachin State, in April. (Ann Wang / Frontier)