The Rawang community centred on Putao, in the Himalayan foothills of Kachin State, has a special bond with another ethnic group that lives over the mountains in China.
Words & Photos ANN WANG | FRONTIER
After a five-day hike across the mountains from China to Putao in northern Kachin State, Mr Gu Liu was expecting good roads, a mobile phone connection and high-rise buildings.
"I was in shock when I finally arrived in Putao," said Gu, 40, an ethnic Dulong from China's neighbouring Yunnan Province. "There is nothing here. This place is very undeveloped."
Gu said he was covered in mud from the rough mountain roads when he reached Putao, in the far north of Kachin. He had been invited to attend a Rawang home-coming ceremony in mid-April.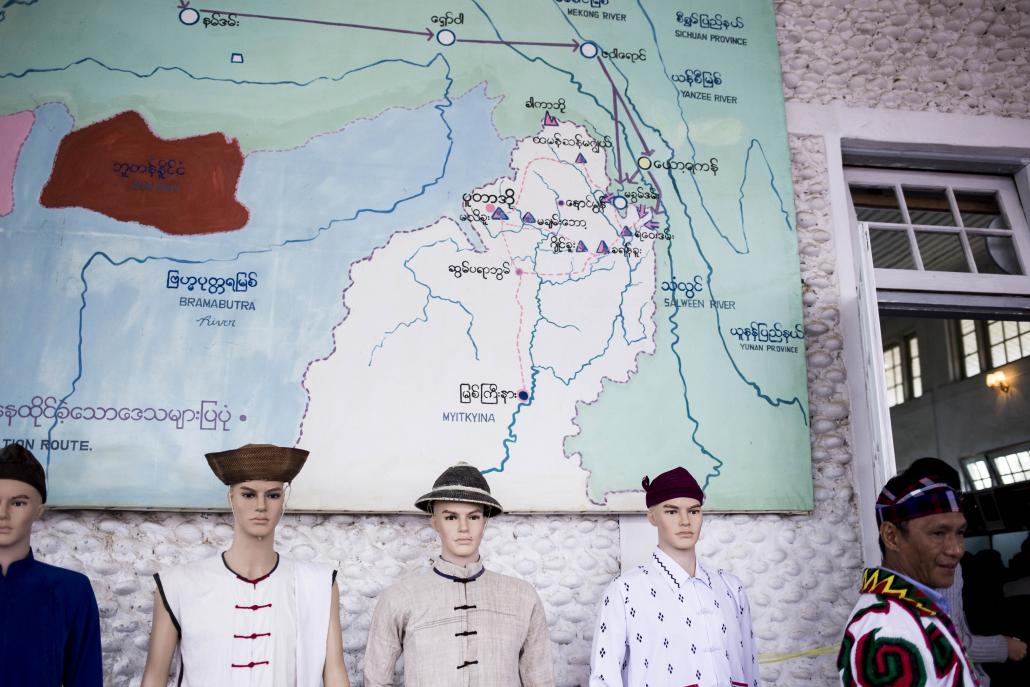 The Dulong (also known as Derung) share a similar ancestry with the Rawang, one of the main Kachin ethnic groups, along with the Jinghpaw, Lisu, Lachid, Zaiwa and Lhaovo.
According to cultural research and Rawang oral history, the group migrated from Mongolia to the Himalayas and eventually settled in both northern Myanmar and a region of western Yunnan Province traversed by the upper reaches of the Mekong, Yangtze and Thanlwin (Salween) rivers.
There are about 65,000 Rawang in Myanmar, making their community one of the smallest of the country's officially recognised 135 ethnic groups. Little is known about the Rawang, partly because most live in the remote Putao Valley, which is inaccessible by road during the rainy season and yet to receive mobile phone services.
Traditional Rawang ceremonies are common in Putao but the five-day homecoming festival was the first of its kind to be celebrated by the group in the city. An estimated 30,000 people attended, including Rawang from Thailand, Malaysia, Singapore and the United States, as well as China.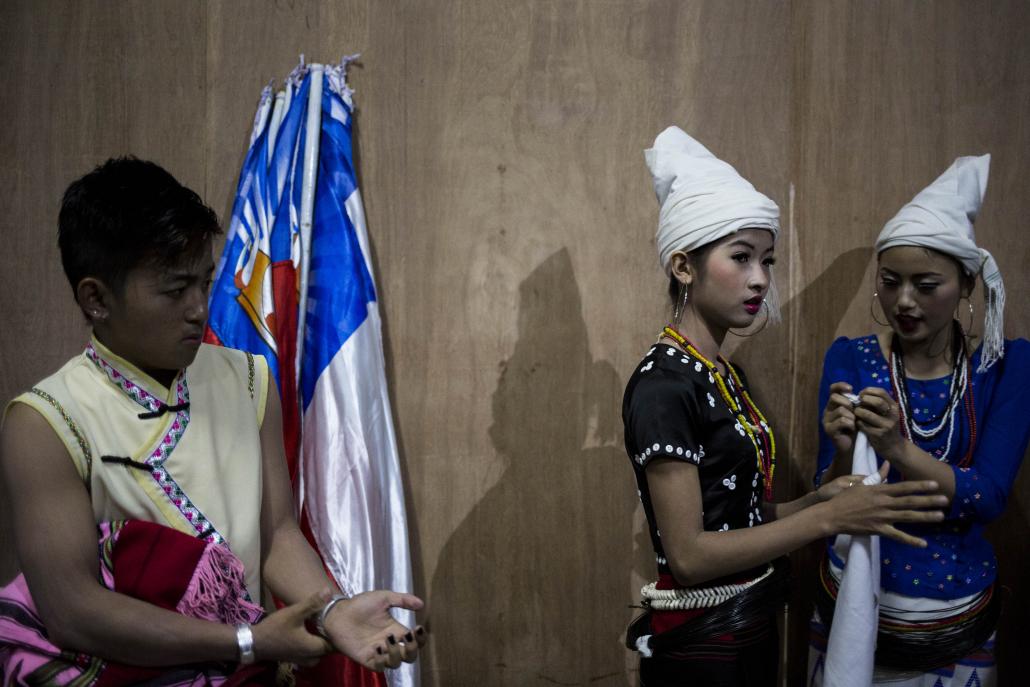 The Dulong, as Rawang are known in China, were invited to attend the festival as a cultural exchange. "We might be separated by the border, but there is no border in our hearts," a representative of the Dulong said in an opening statement at a meeting between the two groups.
"It's my first time here," said Gu, who left for Putao with 11 other Dulong. The group was joined by others as it crossed the border and travelled to the festival with a Myanmar police escort.
"Before this trip, we really didn't know much about Putao," said Gu. "In fact, we were afraid of coming here; we didn't know the routes and we heard that it's not safe here," he said.
However, some Dulong cross the border regularly. They include Mr Du Li, 33, who lives in China but was raised in Myanmar. "I moved to China to take care of my grandfather," said Du in Dulong, a language he speaks better than Mandarin.
There are about 6,000 Dulong in China and their community has been undergoing a big transformation in recent years. China's President Xi Jinping met seven Dulong community representatives early last year in the Yunnan capital, Kunming, and spoke of "getting rid of poverty" and "building a moderately well-off society", a report said.
To achieve this, the Dulong region in China has been earmarked for mass tourism development. Last year, CNY150 million (about K27 billion, US$22.9 million) was invested in the Dulong Ecological Tourism Project, the South China Morning Post reported last month.
The project includes new hotels, a 4G wi-fi network and building roads that connect the Dulong Valley to the outside world, said the report, headlined "Beat the rush to China's last tourism frontier". The report on the region, that has some of the last primary forests in China, said the Dulong were being encouraged to relocate to housing provided free by the state.
"We used to be farmers, but we are not allowed to farm or cut down trees anymore. The environment needs to be protected is the order from the government," said Gu, who receives a monthly allowance and food from the government.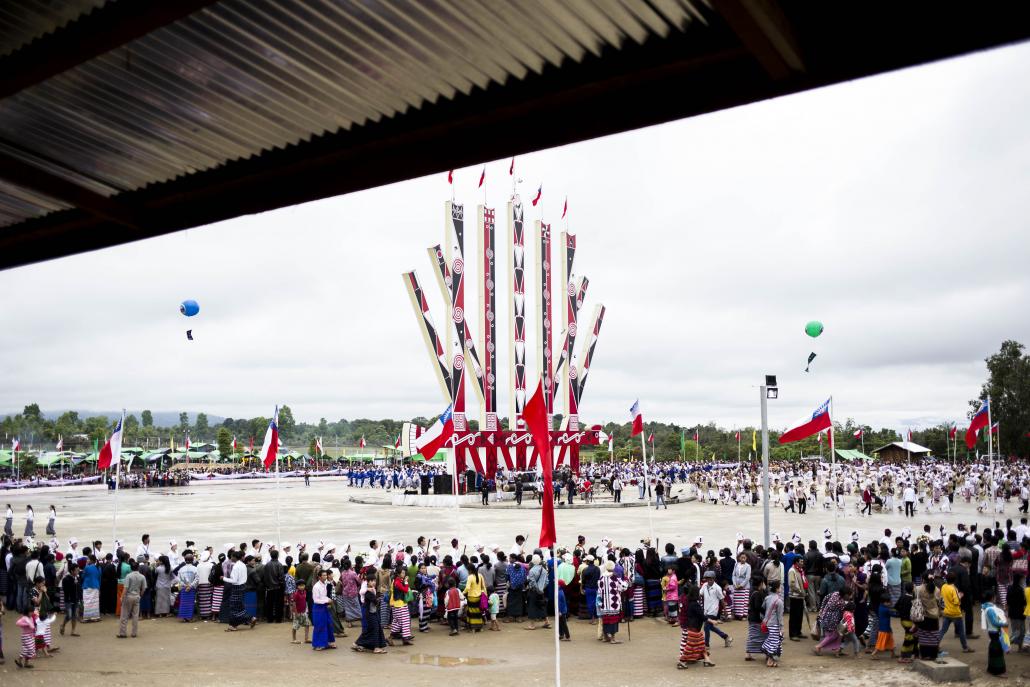 "If possible, I would like to come here more often or even move here one day," said Gu, who can communicate with Rawang because their languages are similar. "There are plenty of natural resources here and the land is fertile, compared to our hillside rocky villages. But what impresses me the most is that the culture seems to be preserved really well here, people still speak the ethnic language, and have faith in Christianity," said Gu.
U Karularing Laurence, who was raised in Putao but spent the last 20 years in Yangon, dreams of building a tuition centre in Putao to raise educational levels and teach the Rawang language. He is a member of the Rawang Culture Committee and is responsible for planning and curating the Rawang Cultural Museum.
Karularing Laurence is confident that Rawang culture will be preserved. He displayed textbooks exhibited at the museum that have been prepared to teach Rawang at state primary schools. He had heard the language lessons would be implemented but was not sure when.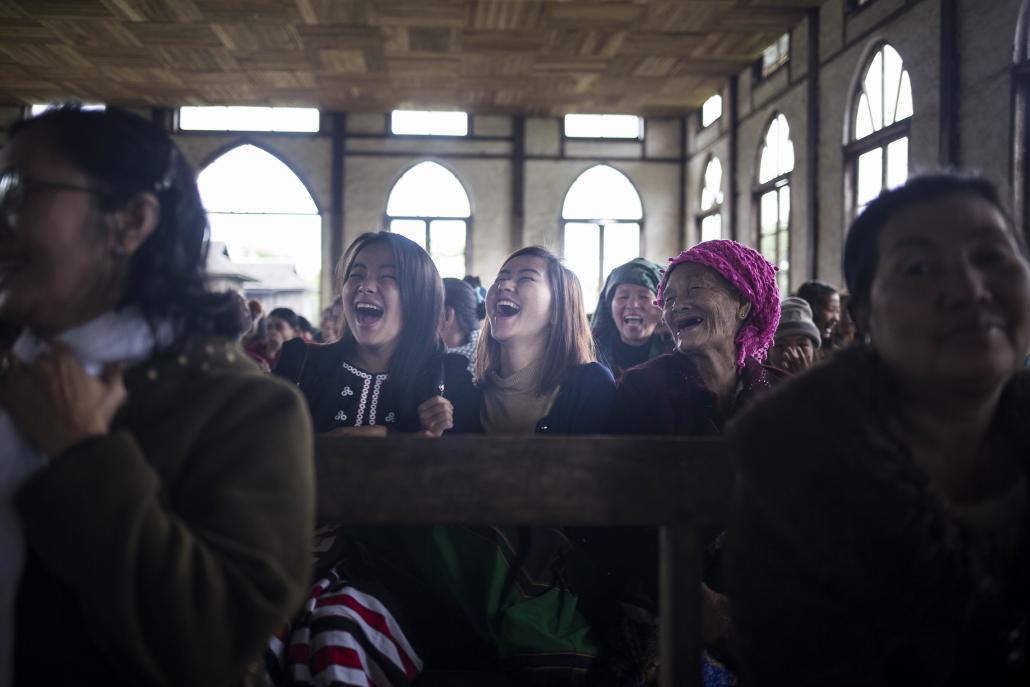 Putao might be an interesting destination for visitors from China, but for most residents of the town and its environs every day is a struggle. Some roads built in the past two years have improved transport links but many villages remain isolated because more bridges are needed.
"Putao is a very difficult area to live," said U Paul Tuaw Ng, a manager at World Concern, a Christian global relief and development agency focusing on health, food security and education.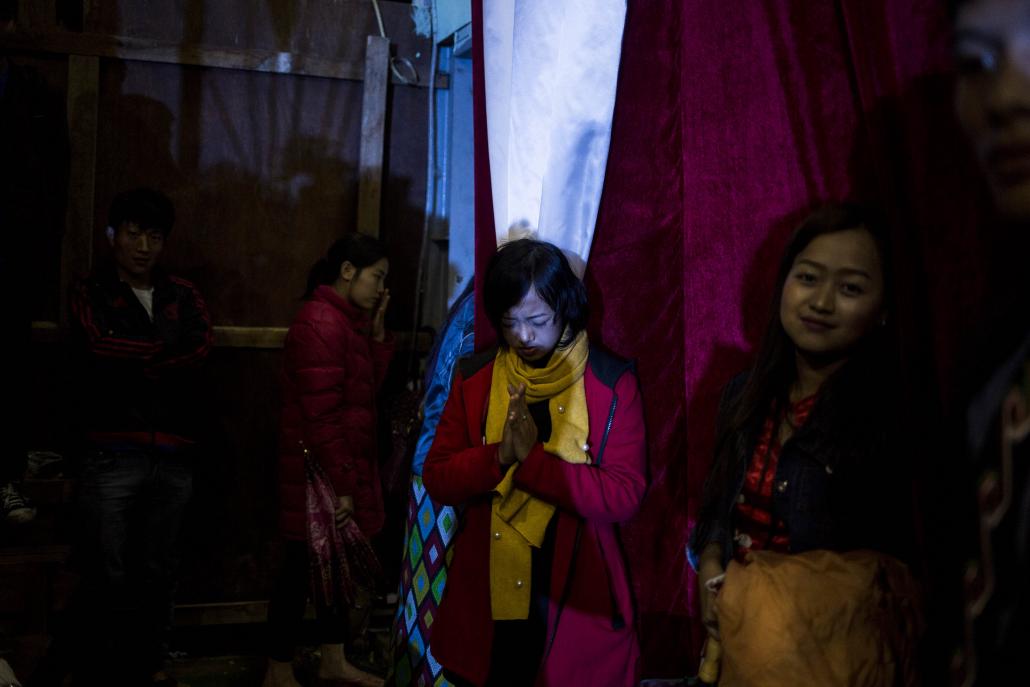 Although most villagers grow rice, they must depend on the rain because of a lack of irrigation systems.
"Most of them can't even produce enough rice to support themselves for a year," said Paul Tuaw Ng, who added that educated youth were not interested in farming but there were few other job opportunities in Putao.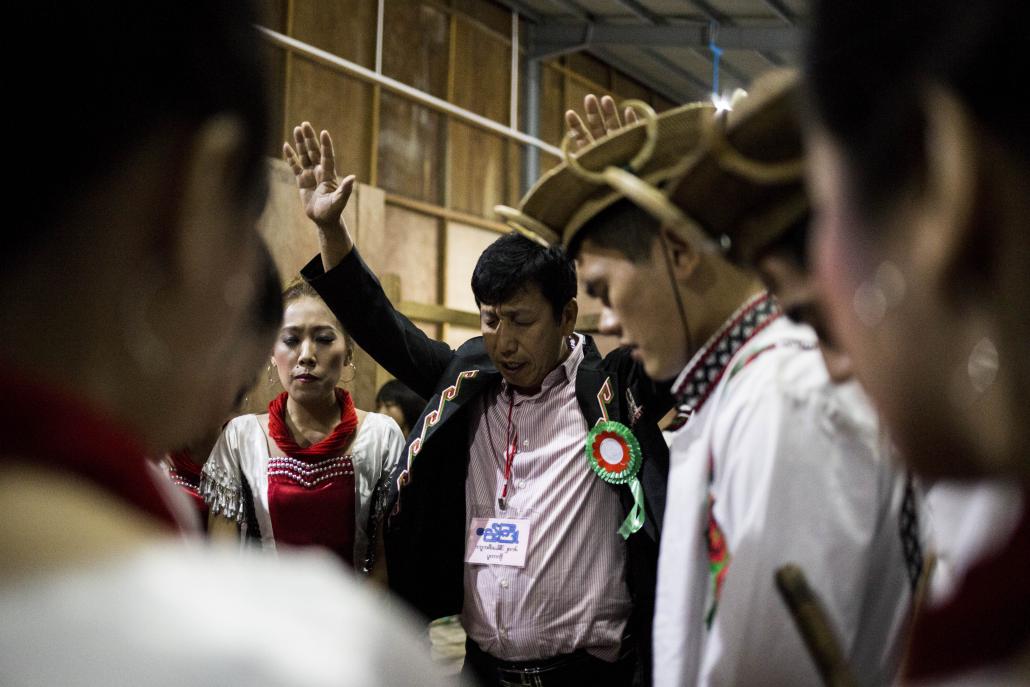 Many have left Putao in search of work. For those who stayed, drug addiction is a problem, as in many communities throughout Kachin. "We don't have anti-drug programs here," said Paul Tauw Ng, clearly frustrated by their absence.
Deciding whether to stay or leave Putao is always on Karularing Laurence's mind. "I had to go to Yangon to find work to support my family," he said. "But I love my land, the Rawang love their land, and if the infrastructure improves, there is nothing that can stop us from moving back."