The opening of the country has been a boon for the fashion industry, paving the way for special events featuring some of the country's best-known designers.
By NOE NOE AUNG | FRONTIER
Until a few years ago, it was difficult for fashion-conscious shoppers to buy international brand clothes and designer dresses in Yangon. Only a few Western fashion products were available and most outlets sold ready-made clothes, mainly imported from China.
The fashion industry began to develop in the 1990s, when the junta introduced a limited opening of the economy, but was affected in the 2000s by United States and European Union sanctions. The sanctions restricted the market and few international fashion brands were available compared to other countries.
The opening of Myanmar after the change of government in 2011 has helped initiate large growth in the fashion industry.
"Now it seems that fashion is starting to move, to develop," said Charlotte Barjou, a fashion designer from Paris who is marketing her Vestige line of products in Yangon.
Ms Barjou said the two international fashion week events held in Yangon in recent years were a welcome development for the fashion industry. "You can see already that international fashion weeks are coming," she said, adding that another was being planned for early October. "It is interesting that we are going to see how the fashion is going to change here."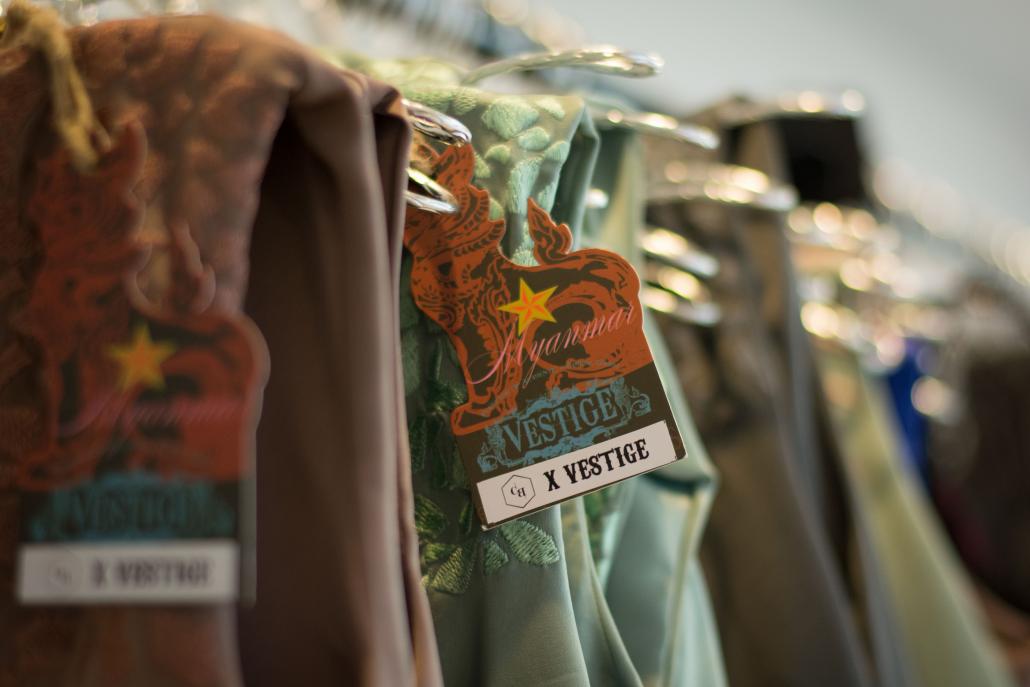 Ms Barjou, who has an online fashion business in Paris, La Creation Jeudi, came to Yangon last year and plans to open a shop.
The Myanmar fashion industry has huge potential, she said.
"For sure, in the future it will be more competitive than now because even when you see all the different brands, international brands, there's not so many," said Ms Barjou. "I heard that a lot of brands are coming. The competition is coming in and there will be more, which is good," she said.
Demand for brand names will be strong, predict fashion industry insiders.
"People are so crazy about brand names," said Ko Phyo Pyae, a young designer.
"People have a great attraction for brand names because they want to feel proud about what they are wearing," he said.
Ko Phyo Pyae said that except for models and actresses, people do not often order from designers.
"They choose a designer to make a dress for them only when they have a big event to attend or a celebration like a wedding or a dinner," he added.
Ko Phyo Pyae is confident that designers have a brighter future, though he acknowledges there is likely to be more competition.
"For our country's culture and situation, people are really fond of what designers make for them," he said.
"The most important thing they want from a designer dress is that it is unique: You can't buy it in the market; it is created for each customer."
Ko Phyo Pyae said that even though some shoppers prefer brand names, designers will always have a special role in the market.
"People will just have more choice," he said.
Fashion retailing has benefitted in recent years from the opening of shopping centres throughout Yangon, such as Junction Square and Dagon Center II. Some of the older centres, such as Taw Win Center, have long sold brands from neighbouring countries, such as Singapore, Thailand and China.
A fashion industry highlight this month was an event that included young, popular overseas-based Myanmar designer, Steven Oo.
The Yangon Fashion Market at La Carovana in Bahan Township on February 20 and 21 featured a range of designer brands, including 00.55 menswear by Steven Oo, CiCi, Mon Precieux New York by Mo Hom, Charlotte Barjou's Vestige line, and Rag and Denim by The Avenue.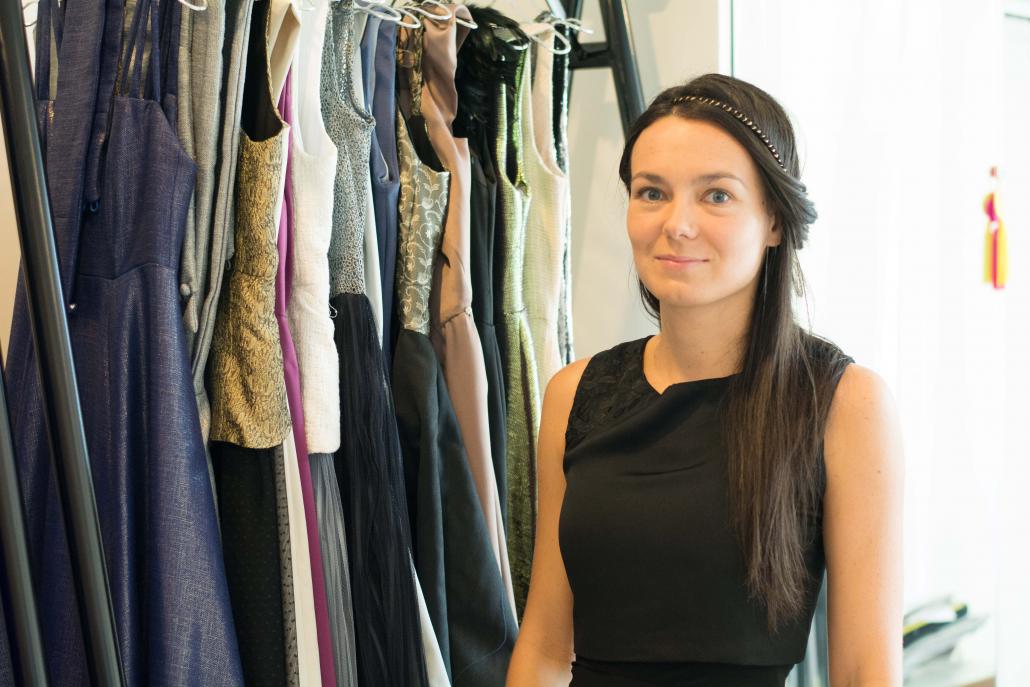 The event, hosted by Pun + Projects, aims to promote contemporary Myanmar designers and retailers and will be held throughout the year at a range of venues.
"We are pleased to present our first pop-up shopping event of nine local retailers and fashion designers in order to support the growing fashion industry in Myanmar," said Pun + Projects director, Ma Khin Thu Thu, who organised the event.
Ma Wint Wah Kyaw, public relations and marketing manager of The Avenue, in Bahan Township, said the event augured well for the growth of the fashion industry.
"The result of the event is quite good for us," Ma Wint Wah Kyaw. "The customers, now they have more options to choose," she said.
"Whether they are thinking to buy a branded dress or a designer's dress, now there are a lot more options in the industry than before. I see it as a good prospect."
Despite the fashion sector's bright outlook, the market for international brands or designer wear is small.
"It is quite difficult to sell because it is just a very small amount of people who can afford [to buy]," said Ms Barjou, adding that the middle class was only just beginning to spend more on fashion.
"But I think in a few years, everything will grow step by step," she said.