Canny investment decisions and a market hungry for choice are the key ingredients of a boom that's transformed the bar and restaurant scene in Yangon in just a few years.
By PETER JANSSEN | FRONTIER
Photos MARO VERLI
Tony Picon, the managing director of Colliers International Myanmar, remembers the lean years of Yangon's bar and restaurant scene.
"Before, you would say 'fancy a drink?' and they'd say 'meet you at 7' and no one said 'where?' because it was 50th Street," said Mr Picon, a Yangon resident for four years.
"And then Union Bar opened up, followed by others, and now confusion reigns in my social life," he said, recalling the years when 50th Street was the only bistro-style eatery in town, though fine dining was available at Le Planteur and L'Opera. All three establishments had opened in 1997.
The mini boom in smart restaurants and bars in Yangon since the change of government might have made the social lives of expatriates and wealthy Myanmar more confusing but it's a confusion of choices that many enjoy celebrating. If you have the money there are many upmarket dining options with "hipster" ambience, catering mainly to expats in their 30s and 40s drawn to one of the world's last frontier economies.
Yangon has more than 100 Japanese restaurants, a generous serve of Italian and pizza joints, an abundance of Mexican eateries, generous helpings of British pub fare and at least one restaurant each serving German and Russian dishes.
But how easy is it to open a restaurant in the commercial capital and how many of them are financially successful?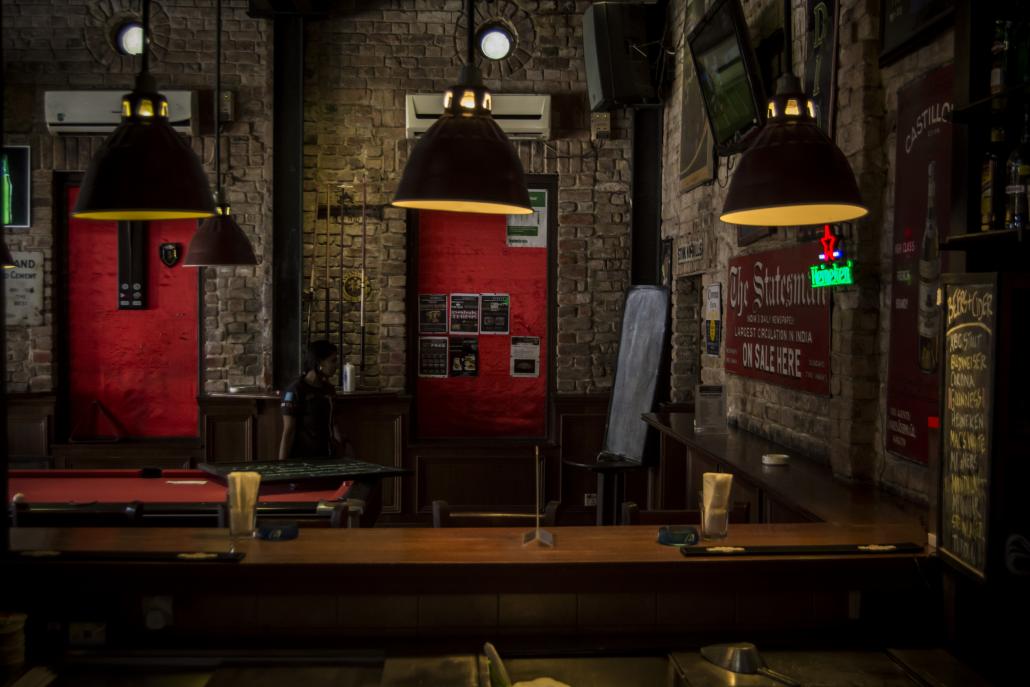 The restaurant business is risky anywhere, but there are pitfalls unique to Myanmar. Liquor licenses, for instance, are limited to quotas per township, and now sell on the secondary market for about US$6,000 to $8,000, in choice locations. Rents are among the highest in the region.
A serious obstacle to getting a loan for your operation is a legal limit of one year on leases. That's not enough time to make money on any food venue other than a street stall, as Ivan Pun, founder of the Port Autonomy bar and restaurant, a chic pub and eatery that opened in a gritty neighbourbood on the Yangon docks, discovered.
Port Autonomy was forced to close the docks venue in February 2015 after only a few months of operations when the state-owned Myanma Port Authority decided not to renew the lease because of a disagreement with site's manager, Inland Water Transport, a government enterprise.
"There was a dispute between the two departments on what use should be made of the property and I think they couldn't come to an agreement so it was just easier to terminate the lease," said Mr Pun, who founded Port Autonomy with partner and chef Kevin Ching. "The place where Port Autonomy used to be is now a teashop," he said.
Port Autonomy has relocated to the former site of Le Planteur restaurant on Kabar Aye Pagoda Road, not far from the Shwegondaing flyover. Mr Pun is looking for a new site for Port Autonomy closer to the docks. "It has to be with a landlord we trust, obviously. I don't intend to rent from the government again," he said.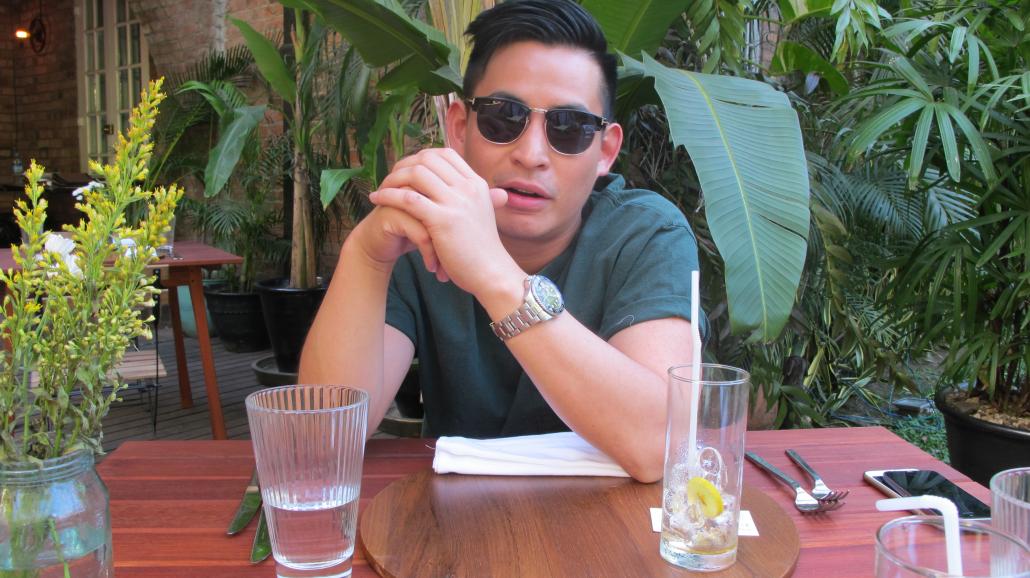 Some entrepreneurs have found it easier to rent property from organisations linked to the government. Nico Elliott, a Briton who came to Myanmar in early 2013 after working in hospitality industry education in Bangladesh, saw the dearth of eateries in Yangon as a business opportunity. With financial backing from the 57Below investment group in Hong Kong, he established the Union Bar & Grill in the former Red Cross building on Strand Road in April 2013. There was a five-year rental agreement, and a lease legally valid for a year.
"So we took a risk, and the reason we took a risk was because there was nothing in the market and the rent was extraordinarily cheap. And when we opened Union it was a runaway success," said Mr Elliott, the managing director of Union Bar & Grill.
The success of Union Bar & Grill inspired the group to expand and it has since opened Gekko, a Japanese restaurant, a Mexican eatery called Tin Tin and the two Yangon Parami Pizza outlets, which have a home delivery service. For all its restaurants 57Below, a 100 percent foreign-owned service company, manages the project on behalf of the lease holder, usually the landlord or the landlord's nominee. Gekko and Tin Tin were established in privately-owned downtown heritage buildings and required renovation licences.
"We knocked down a wall at Gekko and they [the authorities] decided that that was no longer a light renovation, so we needed to apply for a heavy renovation licence and that was a six-month application process," Mr Elliott said.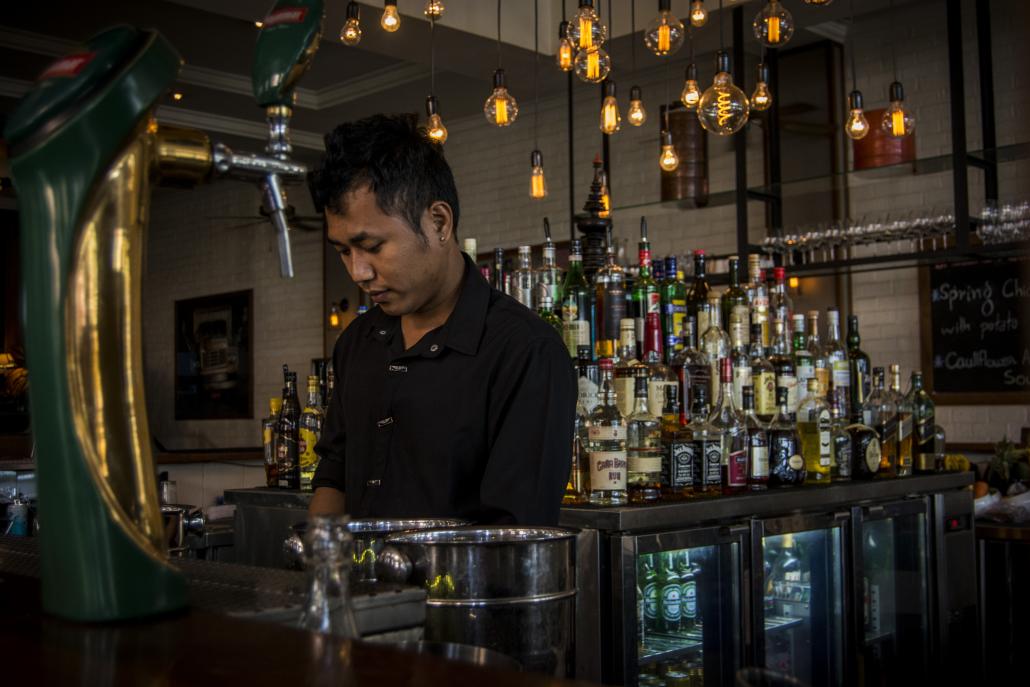 The two Parami Pizza outlets – the first opened on Parami Road in July 2014 and the second on Shwegondaing Road near the flyover in May last year – have been a roaring wood-fired success. "For one reason or another Burmese really love pizza. We thought the customer base would be mostly expats," Mr Elliott said. The group will soon launch a Parami Pizza Express at the Waterboom Park in Thaketa Township, with a pared down menu to keep prices at about K7,000. "It will be targeting the Burmese middle class market. If we can achieve that then there is potential to do something on a larger scale."
Targeting the middle class makes good business sense if you are aiming at a market with big growth potential.
Rasa Lasa, a restaurant that specialises in Malaysian hawker style cuisine, has been doing just that since it opened last October. The restaurant is in modest premises on Theinbyu Road in one of the largest Muslim neighbourhoods in Yangon. The food is halal and no alcohol is served, although you can bring your own bottle and there is no corkage fee. "This was going to be a side project for me but it really snowballed and we were packed out every day," said Muzhaffar Petra, Rasa Lasa's chief executive officer. "What we hadn't anticipated is that a largely ignored market was the halal market."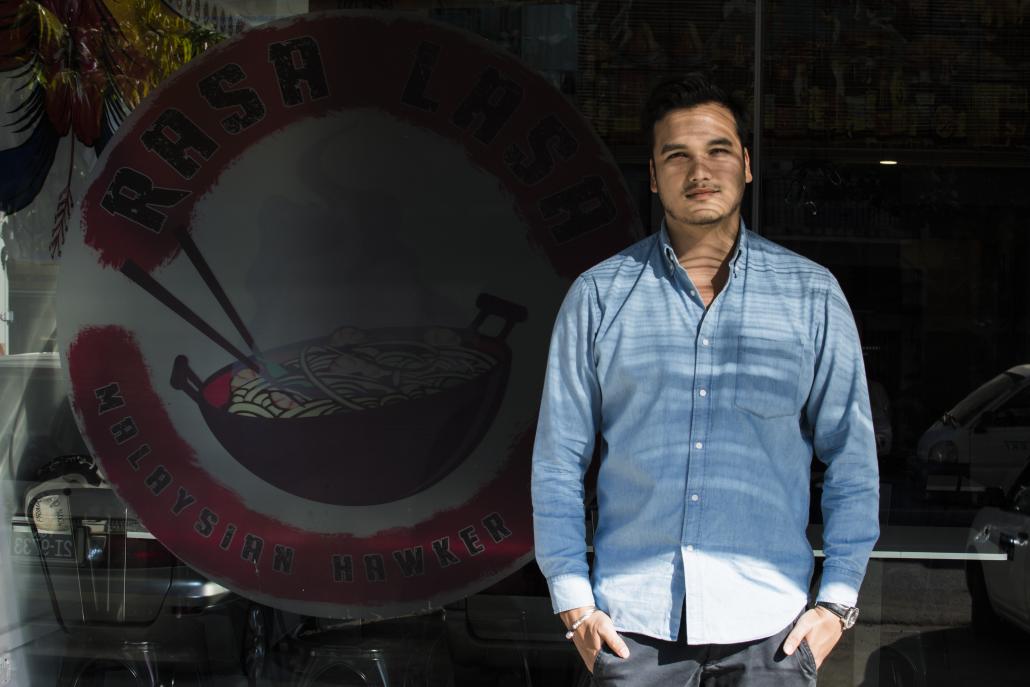 Mr Muzhaffar, a Malaysian whose Makan Myanmar Group includes Myanmar partners who are also behind the Hummingbird restaurant on Phone Gyi Road in downtown Yangon, said Rasa Lasa deliberately aimed at the lower-middle class market. "There was the whole glamour thing about setting up a fancy restaurant in a third world country, and then there was the middle class market that was ignored," he said. "We decided there wasn't enough cheap food, and it worked."
Mr Muzhaffar said nearly 70 percent of Rasa Lasa's customers are Myanmar and the rest are Malaysian, Singaporean and Indonesian expatriates, another previously ignored market.
The Makan Myanmar Group plans to open another two Rasa Lasa Express outlets at Yangon department stores in the next two months. "We are looking to expand quite aggressively, actually, not just in Yangon but around the country," Mr Muzhaffar said. He acknowledged that while sales were good, margins were small, making volume essential.
Yangon's first Russian restaurant, Kvas, was all the rage among western expatriates and affluent Burmese for the first few months after it opened in Yankin Township in January 2015. Then the novelty of Russian cuisine wore off. There was another setback when the municipal authorities dug up the road in front of Kvas, the name of a Russian beer, to lay new water pipes, making it difficult to find parking.
Kvas general manager Yevgeniy Dordzhiev admits that it was a mistake to make the restaurant look too expensive. "Local people will not come in because it is too new to them, so they expect it to be pricey, and they are afraid they won't know how to order, and won't know how to eat the food," said Mr Dordzhiev, a Russian from the Republic of Kalmykia.
Fortunately for Kvas the neighbourhood has a large population of Japanese expatriates and many of them like Russian food. "I think 70 percent of our regular customers are Japanese," said Mr Dordzhiev. "Due to them we are still afloat."
Title photo: The interior of the Rasa Lasa Malaysian restaurant in Mingalar Taung Nyunt Township. (Maro Verli / Frontier)