Yangon Chief Minister U Phyo Min Thein has unveiled an ambitious plan to tackle squatting in the city that involves a census and relocation to a temporary shelter.
By MRATT KYAW THU | FRONTIER
Photos MARO VERLI
The rumours began circulating weeks ago after the officials arrived and started asking questions. The news conference last week by Yangon Region Chief Minister U Phyo Min Thein confirmed the rumours and heighten the anxiety of a community estimated to number more than 400,000 residents.
They are squatters fearing relocation. Some of them would have found Phyo Min Thein's comments reassuring, but for most the news conference was a cause for more worry.
"Squatting is one of the most important problems of the difficulties we are facing," Phyo Min Thein told the May 25 news conference.
Squatting communities were a threat to the rule of law because their residents included criminals and anti-government elements, he said, announcing a plan aimed at "systematically solving these problems".
The plan involves conducting a census of Yangon's squatting communities to compile information about residents. Those living in the communities before March 25 will be given household registration documents and be relocated to a temporary shelter.
"We will effectively carry out the rule of law to handle cases in relation to security problems emerging from implementing the project," said Phyo Min Thein, who did not give an expected completion date for the census.
"We will help only those who are really in trouble," said the chief minister, who acknowledged there were many genuine squatters who had nowhere else to live.
Phyo Min Thein was sharply critical of some squatters, whom he said included criminals, squatter landlords, professional squatters, anarchists and "stooges of some people".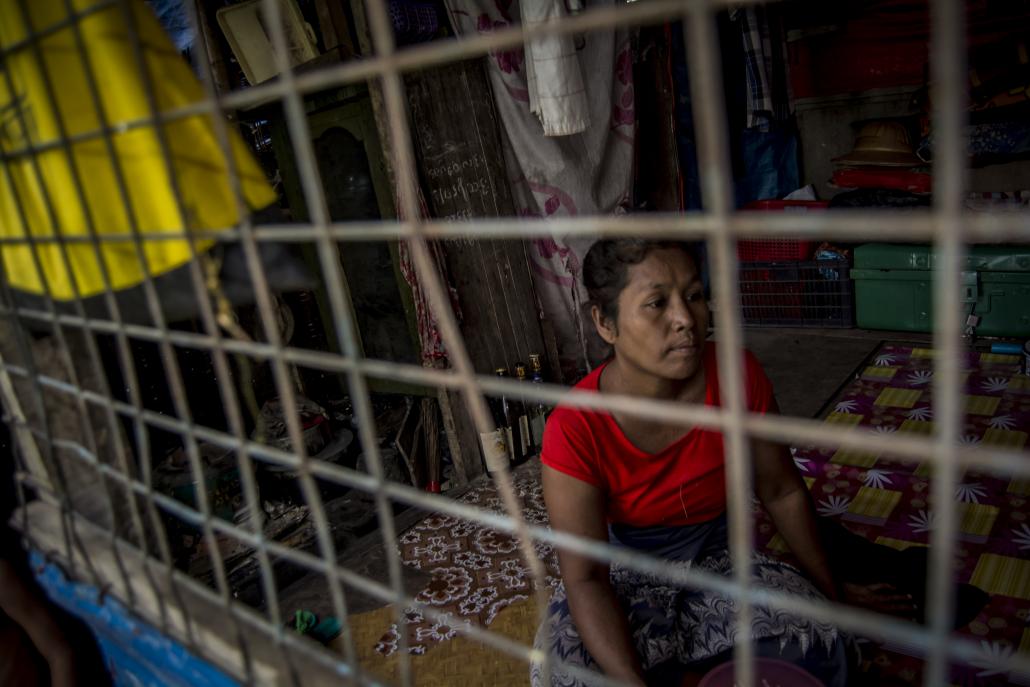 The Yangon Region Minister for Border Affairs and Security, Colonel Tin Aung Tun, told the news conference that anarchist groups who claimed to be acting in the name of peace were involved in squatter problems and would be investigated.
He declined to tell reporters the names of the organisations or say how many were involved.
The forced relocation of squatting communities occurred often when Myanmar was under military rule, and a consequence of those crackdowns was the growth of poorly-serviced satellite communities on Yangon's outskirts.
It is an issue with which the Yangon government and Phyo Min Thein will need to proceed carefully, partly because of the numbers involved.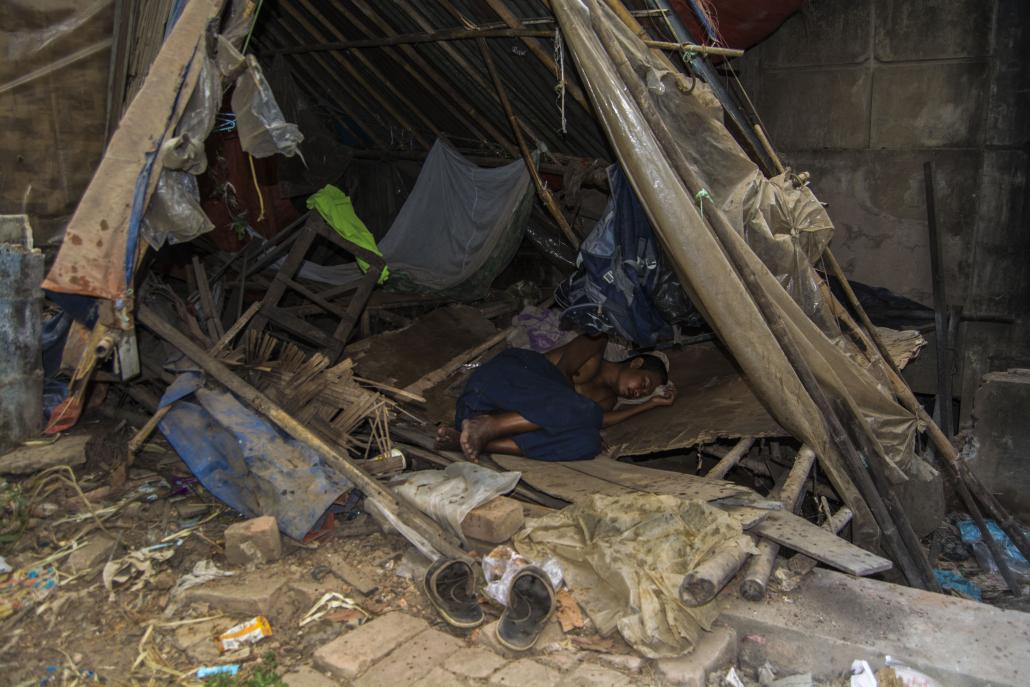 Regional government data released at the May 25 news conference estimated that Yangon had a squatter population of 430,0-0 people. The data showed more than 170,000 squatters in Yangon's Northern District (including Hlaing Tharyar, Mingaladon, Insein and Kamaryut townships), more than 150,000 in the Eastern District (including Botahtaung, Mingalar Taung Nyunt, Thingangyun and North and South Okkalapa), more than 90,000 in the Southern District (Dala, Tarmwe, Yankin, Thaketa and Thanlyin) and more than 8,000 in the Western District, which includes most of downtown and central Yangon.
When the Yangon regional government census begins it will be the second time in recent months that some squatters have been asked to provide household information.
The General Administration Department, under the military-controlled Ministry of Home Affairs, has been conducting surveys of squatting communities in townships around the downtown area, including Thingangyun, Pazundaung, Thaketa, Mingalar Taung Nyunt and South Okkalapa.
There was no prior announcement about the GAD surveys, during which household information was gathered by ward administration officials.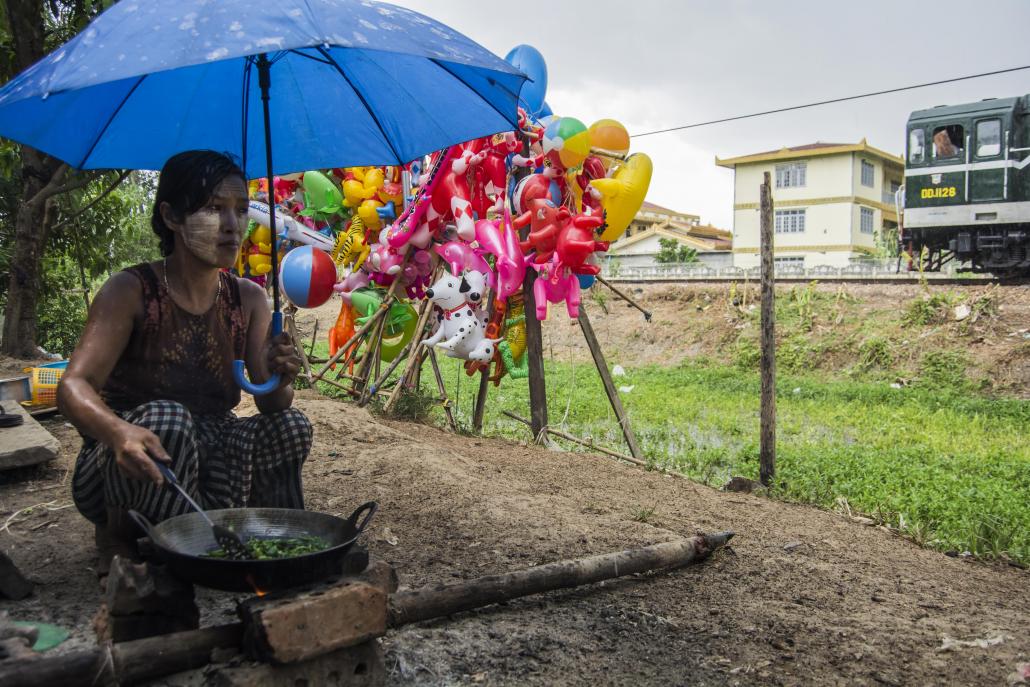 "They arrived five days ago and have been collecting facts like how many family members and their occupation," said Daw Than Than Myint, 40, who lives in Thingangyun. "But they haven't told us what they are going to do; we've heard we are going to be moved from here," she said.
For three years, Than Than Myint, a mother of seven children whose husband walks the streets selling toys, has lived in a tent pitched on the cover over a big drain near Hninzigone train station in Thingangyun. She moved there from the home on the street near the station where she was born and raised. After her parents died she did not inherit enough money to buy a home of her own.
"I have no idea where we're being moved to, but it's certain that we will have to move," she said.
The tent that Than Than Myint calls home is one of about 50 on the drain cover near Hninzigone station. It is one of several squatting communities in Thingangyun.
National League for Democracy MP U Nay Phone Latt, who represents Thingangyun in the Yangon regional assembly, said rumours about forced relocations had been rife since the GAD began surveys of squatting communities.
Municipal laws provide for squatters and others who have houses or shops on government land to be relocated by the authorities, he said.
"In Thingangyun, some rich people have built big houses on government land and over large drains; it creates a tough situation for municipal employees trying to do their jobs," Nay Phone Latt said.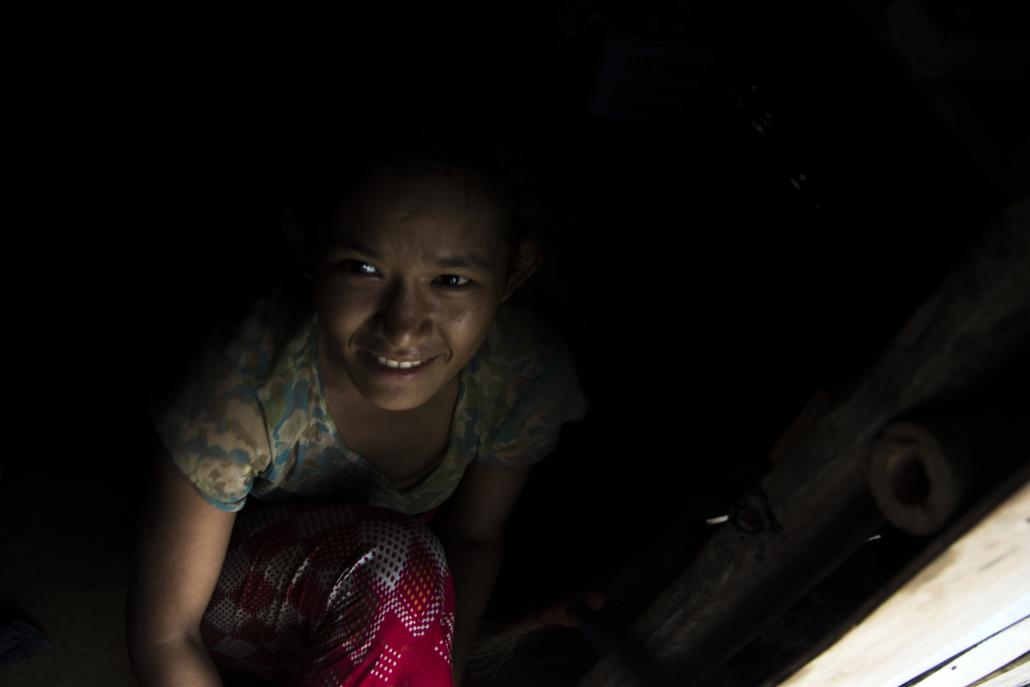 Some forced relocations have begun as part of the annual cleaning of the city's drains.
Yangon City Development Committee last week ordered squatters to move from their houses along Aung Mingalar Creek and the Circle Line in Tarmwe Township. The community numbers about 100 households, all of whom are long-term residents.
Among them is Ko Htun Kyi, 35, a day labourer.
"We rely on casual work at Yuzana Plaza where we can get jobs easily," he said, referring to the shopping centre not far from his home. "If we have to move from here, I'm not sure our children will have enough to eat."
Htun Kyi said the community was being relocated because drains were being cleaned.
U Yan Aung, who represents Mingalar Taung Nyunt in the Yangon regional assembly for the NLD, blamed the state of the drains on the previous administration.
"We're suffering the effects of previous irresponsibility; they haven't done their job accountably," Yan Aung said, referring to "all the trash they have made".
The MP said the drainage and sewage system in Yangon had not been upgraded for several years and was not keeping pace with population growth.
The new Yangon regional assembly has twice discussed the city's drainage system but no decision was reached.
Acknowledging that any upgrade of the drainage system was likely to have repercussions for squatting communities, Nay Phone Latt said both sides needed to negotiate to solve the problems.
The situation was compounded by the fact that any projects to upgrade the city's infrastructure would likely need to be long-term, he said.
"For the time being, this is a difficult problem to solve."