A generation of Myanmar's youth is growing up against the backdrop of renewed civil war, leaving many with injuries they will carry for the rest of their lives. They say they have no regrets and many dream of returning to the frontlines.
By FRONTIER
As 26-year-old *Ko Pyae Sone approached a café, it was clear he was struggling to walk. There was a reason for this ­– his body is riddled with bullet wounds.
"The first time, I was shot in the right arm and waist. The injury was not too bad, so it healed after about a week, and I was able to go back to the frontline," he told Frontier. "The second injury was more severe. The bullet penetrated my pubic bone, the bone joint, and my genitals were also damaged."
A member of a People's Defence Force called the White Tiger Battalion, Pyae Sone is one of thousands of young people who sought training from ethnic armed groups after the military seized power in a coup and killed hundreds of peaceful protesters.
When the military toppled the elected National League for Democracy in February 2021, Pyae Sone was studying electrical engineering at the Hpa-an University of Technology in Kayin State. He was part of the earliest wave of civilians to join armed resistance to the military, participating in training with the Karen National Union in March 2021, before being sent to the frontlines in August of that same year.
In December, he was wounded for the first time during the fighting in Lay Kay Kaw, when the military attacked a town where the KNU was sheltering political dissidents. In February of this year, he was injured again during an assault on a military outpost in Thay Baw Boe, which the KNU eventually seized in May.
While Pyae Sone remains committed to the cause of overthrowing the military dictatorship, the sacrifices he has already made may be permanent. A new generation of Myanmar's youth is growing up against the backdrop of war, and many of those who are lucky enough to survive are left with lifelong disabilities.
"The problem now is there are a lot of young ones injured, the PDFs," said Busaba*, a woman working for a clinic across the border in Thailand. "What is going to happen to these kids? What is their future with no limbs? Some of them still want to go back and fight."
Naw Esther*, who works for another clinic across the border, said the number of surgical trauma patients has increased dramatically since the coup. "Before 2021, we rarely see the case," she said, adding that her clinic alone has had 50 cases in just two months this year. "There are more, but if they don't come to [our clinic] they won't be in our data," she said.
Esther said one civilian had to have his leg amputated after being wounded in a military airstrike. "He said one of his friends, he saw him die on the spot," she said.
While some of the wounded are civilians, most are PDF fighters who are still struggling to get their hands on guns. "I don't know if we can even say PDF, most say they don't even have a weapon," Esther said.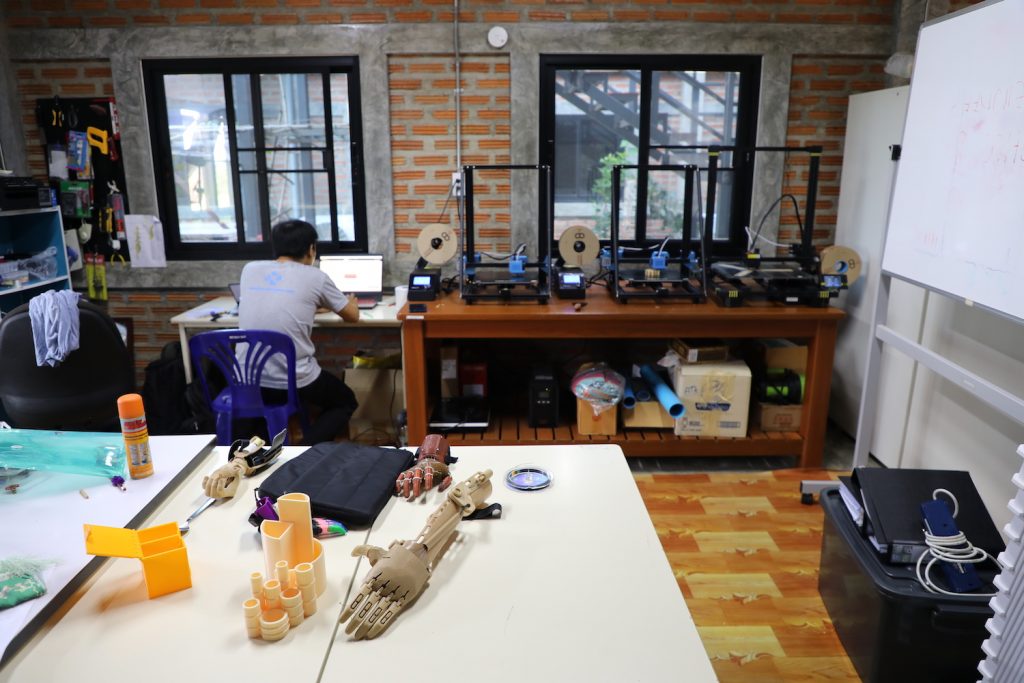 Landmines in Kayah State
The military's use of landmines is also having a devastating impact, especially in Kayah State where the Karenni Nationalities Defense Force has clashed regularly with the military. The KNDF is an umbrella group that includes armed groups formed specifically in response to the coup and the Karenni Army, which has fought the Tatmadaw for decades.
Mr David Eubank, who spent around four months on the ground in Kayah State this year, said his humanitarian group Free Burma Rangers confirmed 32 landmine victims in 2022 as of March in just two townships of Demoso and Hpruso. He said he personally saw six landmine victims, including a 16-year-old who had his foot blown off right next to him.
"It's the highest incidence of landmines I've seen in 29 years," he told Frontier.
The teenager was injured in June while documenting the clashes, when soldiers planted landmines around a church in Hpruso Township and then set it on fire. The military, which claims itself to be the protector of Buddhism, has long been accused of oppressing religious minorities.
"There's a level of viciousness on the ground I've never seen before," Eubank said. "In the past, they might have tortured you, but now you can pretty much guarantee it."
In a recent report, Amnesty International said it has "credible information" that the military planted landmines in at least 20 villages in Kayah State, with more likely to be affected. According to the Landmine Monitor, the Myanmar military is the only state armed group confirmed to have used landmines in 2020-2021.
"The military appears to be systematically laying landmines near where it is based as well as in areas from which it retreats," the Amnesty report said, claiming this "amounts to war crimes".
Albert, a battalion commander for the KNDF, said six young men in his unit have lost limbs due to landmines.
One was Henry, a 20-year-old KNDF fighter from Demoso Township who is the eldest of five brothers. He stepped on a landmine in April while trying to repel the military from villages they had occupied.
"When the terrorist junta used excessive artillery strikes and strikes from airplanes, we had to fall back and gave up our villages," said Albert, adding that they were running low on ammunition at the time. He said the soldiers then burned and looted houses, occupying the villages strategically located near a major road.
Henry lost his right foot in the landmine explosion. "It is a big loss to him. He used to play football and volleyball a lot and he was good at it," said Albert. "However, he keeps smiling most of the time."
In a video message to Frontier, Henry said he did not regret his decision to fight. "Under military rule, there is nothing good for us. They just work for their own interests. We protested peacefully to demand federal democracy, but they brutally killed the people. That's why I chose armed struggle," he said.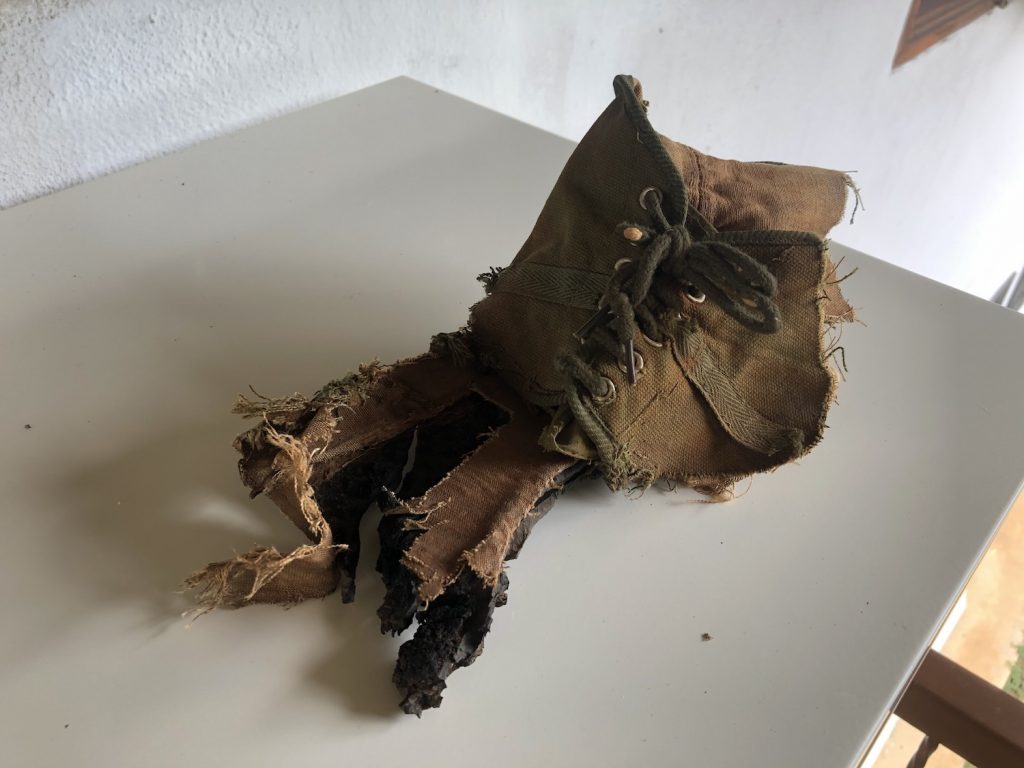 CDM health workers provide care
After his second, more serious injury, Pyae Sone tried to go to Ason Hospital in Kayin State's Kawkwareik Township, where he was treated after the first shooting. But they were unable to help him due to the severity of the wounds.
Ason was a state hospital before the coup, but it is located inside KNU territory, and has been run by striking public healthcare workers since the KNU gave an ultimatum for civil servants working for the regime to leave. Thousands of healthcare workers refused to work for state-run institutions following the military takeover, joining a mass strike known as the Civil Disobedience Movement.
Unable to get treatment in Kayin State, Pyae Sone turned to Thailand.
"The doctors told me that I needed surgery, and the cost of the treatment should be about 150,000 baht [nearly $4,200], so I am in financial trouble," he said.
He appealed to the International Committee of the Red Cross, which helped pay for his first treatment, but said they refused to pay again.
"I can't afford the surgery cost. Now, I can't even walk because it's not possible for me to get treatment," he explained.
Pyae Sone said he has also received some financial assistance from the National Unity Government, a cabinet appointed by lawmakers elected in the 2020 polls, which the military declared annulled due to unsubstantiated allegations of voter fraud. Most people in Myanmar see the NUG as the legitimate government, and it formally declared a "people's defensive war" against the military junta in September 2021.
"When I was in the Ason hospital, I was given K130,000 [around $70] by a representative from the NUG," he said, appealing to the parallel government to do more to help. "We sacrifice our lives to fight in the revolution… why can't the NUG manage healthcare for injured PDFs?" he asked.
Filling the healthcare gap are hundreds of CDM healthcare workers.
When one of Eubank's rangers was shot in the spleen in Kayah State, he was certain he would die. "He would be dead if a Burman surgeon who fled Rangoon hadn't been there," he said, claiming the doctor conducted "advanced surgery" in the field, which is usually impossible. Eubank estimated there are 160 CDM doctors and nurses working in Kayah State alone.
The leader of the White Elephant Battalion, Lieutenant Sa Lone, said they built a hospital with the help of donors in a "liberated area", a term used to describe territory outside of the junta's control.
The White Elephant Battalion split from the Democratic Karen Benevolent Army after the coup, which has controversially continued to observe a ceasefire with the military. 
"Our hospital is named the White Elephant Battalion Specialist Clinic, and CDM doctors are providing treatment. The clinic was opened on July 30th," he said, adding that they mostly provide basic care at this time.
An NUG media official, who spent weeks embedded with the Karen National Defense Organization, an armed wing of the KNU, said he often witnessed CDM healthcare workers treating injured soldiers in the field. But he said there is another issue plaguing the ranks of the resistance ­­– disease.
"The hospitals need malaria medicine. A lot of the PDF soldiers are suffering from malaria," he said.
The KNU also has its own clinics that have been operating for decades, as the group has been fighting for political autonomy since the 1950s, but it is now also cooperating with CDM healthcare workers.
"The KNU has been revolutionising for many years, so there is a strong process regarding medical supply," said KNU spokesperson Saw Taw Nee. But he added that even the KNU often sends severely wounded fighters to Thailand.
Taw Nee said the newfound cooperation with CDM healthcare workers has been a major "advantage" to the revolution. "Their participation has been very helpful for both the local ethnic armed groups and the PDF," he said, describing them as "eager" and "enthusiastic".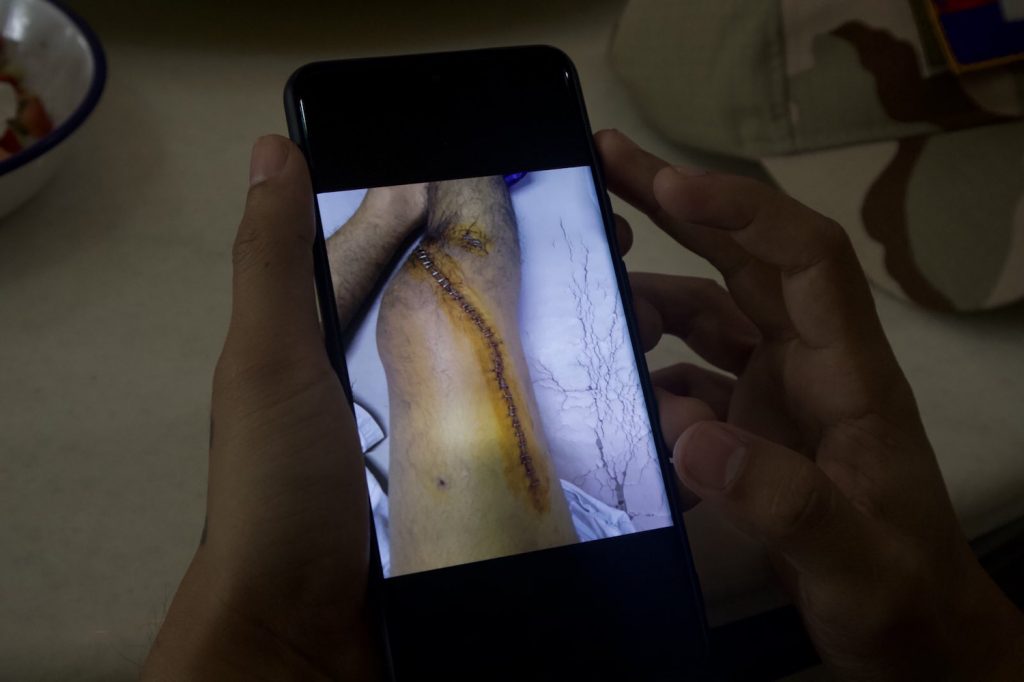 Many of the CDM healthcare workers and PDF fighters traveled across the country to join the resistance in ethnic areas.
*Ko Htet Wai is a 32-year-old ethnic Karen tattoo artist from Ayeyarwady Region, who began training with the KNU in May 2021 before joining the affiliated Cobra Column PDF.
In March 2022, his unit clashed with the military on the Myawaddy-Waw Lay Road. Htet Wai said as the junta started to be overrun, it turned to artillery strikes, one of which left him blind in his right eye and seriously injured his knee.
"I have been injured for more than four months but it still hasn't healed. When the mornings are cold, my leg is numb, and I can't walk properly," he told Frontier. Initially, he thought his eyesight would recover, but instead it has only gotten worse.
"My right eye was still able to see a little at the beginning of the injury, but after that it gradually disappeared and I could no longer see at all," he said, trying to take a sip of water but misjudging and spilling it. "I can't even drink water in a cup anymore."
Htet Wai said he hasn't told his family about his injuries. "I haven't contacted them since I left. If I contact my family, I'm worried that they will be in danger," he said. "When I was suffering, I missed my mother so much."
Htet Wai said due to his blindness, he can't properly aim or shoot a gun anymore, but still hopes to return to the frontlines to help any way he can. "No matter what, even if I have to cook rice," he said.
"Even those who have lost their legs and arms are still fighting on the battlefield. I will go back to the war as soon as my knee is able to walk properly."
*Denotes use of pseudonym upon request for safety reasons