App developers say Israel provides a model for supporting the growth of a tech sector that they say has potential to make a huge contribution to the economy if it receives more government and private sector support.
By HEIN KO SOE | FRONTIER
THE Shwe Bite app is becoming an indispensable guide to restaurants in Mandalay as the nation's appetite grows for home-grown applications developed by tech-savvy inventors who see the sector's potential but wish it had more government support.
"Shwe Bite" is a play on words because it means "Golden Bite" in English, but can also refer to a person who always prefers to dine on good food.
The app was created two years ago by Ko Moe Htet Kyaw, who has 10 years' experience developing software for use in accounting, hospitality and construction.
Moe Htet Kyaw graduated from Greenwich University in the United Kingdom with a BSc in Business Information Technology (Honours) in 2011 after completing a BSc in Physics at Mandalay University in 2007.
The Shwe Bite app, which has more than 1,000 active users in Mandalay, will be available throughout the country early next year.
On August 2 at Yangon's MICT Park, the app won the second annual Startup Israel competition, organised by the Israeli embassy and the Myanmar Computer Federation.
In September, Moe Htet Kyaw became the second Myanmar person to travel to Israel to promote an app at the annual DLD Tel Aviv Innovation Festival, an event supported by the Israeli government that brings together investors and startups from around the world.
Moe Htet Kyaw said he met many Israeli and other international developers during the event and conversations often began with questions about Myanmar, including its location.
"There is a big difference between startups in Myanmar and Israel," he told Frontier. "The main thing is that they [Israeli startups] already have funds and technology, as well as an innovation centre, which are things that Myanmar does not have yet."
Israel is a world leader in spending on information technology research and development, which accounts for 4.3 percent of gross domestic product, official figures show.
The Israeli government provides up to 85 percent of a startup's project costs for two years, said Mr Ran Natanzon, head of innovation and brand management at the country's Ministry of Foreign Affairs.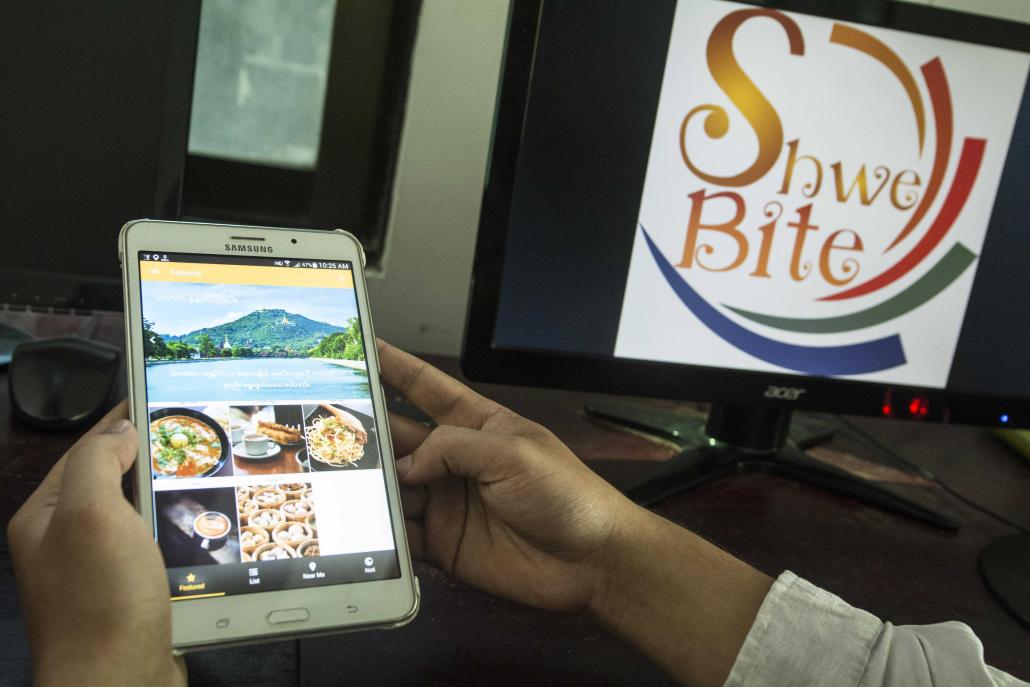 Government figures show that Israel has about 5,200 startups, mainly for online shopping, advertising technology, security and gaming, as well as mobile technology and apps. The amount of capital raised for high-tech investment in Israel rose from US$1.9 million to $4.8 million between 2012 and 2016, government figures show.
"They made money from tech that emerged from startups and we need to prepare for this kind of business in our country," Moe Htet Kyaw said.
He added that a big difference between the two countries in startups was that Myanmar had limited technology, manpower, and funding, including investment support from the private sector. Due to a lack of access to funding, many people who launch a startup have to use their own funds, he said.
"I was able to invest my own time and money for Shwe Bite, but most people cannot do that," said Moe Htet Kyaw, who ran a computer business before he launched the app.
Shwe Bite received seed funding from Phandeeyar Accelerator that will support technological and marketing development for the app for six months.
Tech hub Phandeeyar, one of the few organisations providing encouragement and support for tech startups in Myanmar, launched its "accelerator" program in 2016. Developers pitch their innovations and those with the best market potential receive seed funding, office space, free tech services and mentor support.
At a funding round earlier this year, two of the Phandeeyar Accelerator's first four selected startups received a big boost from investors.
White Merak, Myanmar's first animated comic application, raised US$140,000 (about K192 million) in the July 6 funding round from five angel investors in return for 23 percent equity, Phandeeyar said.
Chate Sat, the country's first platform for freelance workers, received six-figure funding from two international venture capital firms and an unnamed Myanmar-based angel investor, it said.
Israeli Ambassador to Myanmar Mr Daniel Zonshine told Frontier that his country's experience in the area could contribute to building the startup culture in Myanmar.
"We have some experience that can be implemented here. Some of the mistakes we made as a government can be learned, and you can avoid these mistakes," he said. "One thing that the [Myanmar] government should understand is that startups can contribute to the economy, can create jobs, income and more opportunities."
"Creating an ecosystem and saying to the people 'We will support you in funding, in guidance, how to operate and how to make it economically viable', that is something that the government can and should do in order to encourage people to bring their ideas to reality."
However, he said support is required not only from the government but also the private sector and academia.
"People with money, [can help] if they find that these ideas of young people – potential startups – are economically viable, have a business plan and know how to take the idea and make it a profitable company," he said.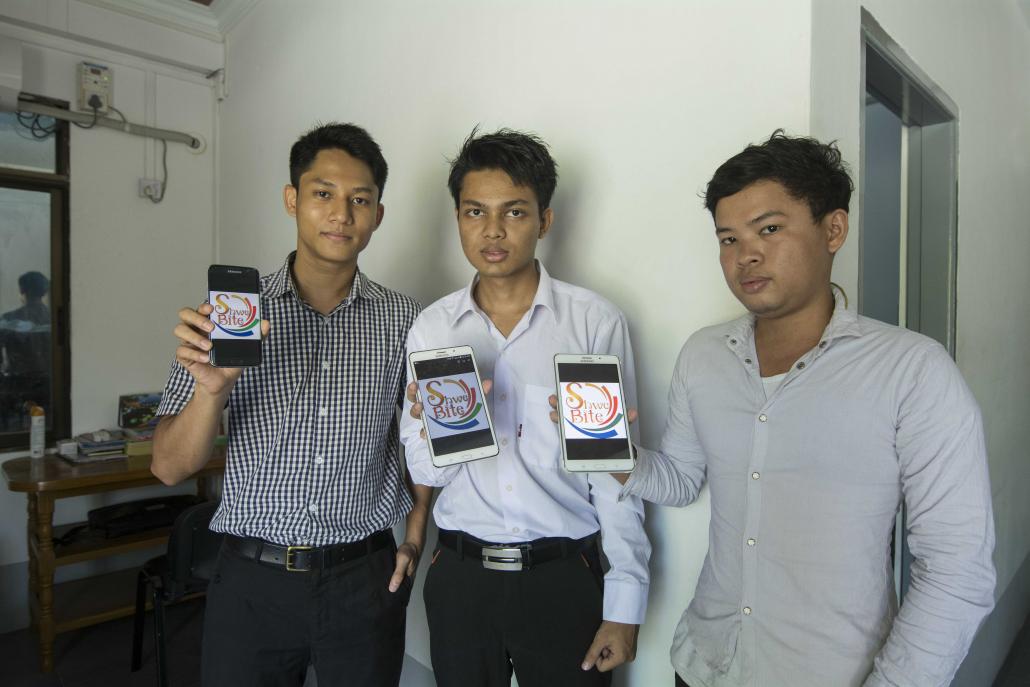 With regards to academia, he said that in Israel many universities have departments that are tasked with taking ideas and turning them into a commercial product.
"You can also import from the outside, but I think the best thing is to encourage young people to come up with ideas of their own for startups that can make a contribution to the economy."
Daw Than Than Tint, vice-president (1) of the Myanmar Computer Federation, agreed startups could make a big contribution to the economy, but that developers needed more support.
"Startups are not getting support from the government but they get some support from private organisations," she told Frontier.
Other challenges to growing tech startups in Myanmar are a language barrier and limited funds for investment, said Than Than Tint. She said the MCF had no data on the number of startups in Myanmar.  
The MCF was supporting offering some support by providing technology, publicising startups in the media and sharing information about international events, she said.
Moe Htet Kyaw said he was unaware of any plans by the government to provide funding support for startups.
The amount of money that Myanmar could make from startups would be directly linked to the level of tech development in the country, he said.
TOP PHOTO: An overhead view of Tel Aviv, Israel. (Hein Ko Soe | Frontier)