A calendar of Myanmar's major special days, from sombre memorials to dancing cross-dressers.
By JARED DOWNING | FRONTIER
IN MYANMAR, nearly every month features a day to take off work and celebrate. This calendar of major holidays will help you know when to either get out and celebrate like a local, or hole up at home and wait for it all to blow over.
But note: Most of these are set around the lunar traditional Burmese calendar, so their exact date changes from year to year.
January 4: Independence Day
After 124 years of colonial rule, two world wars and an assassination, Myanmar became an independent nation on this day in 1948. However, this is not Myanmar's National Day, which occurs in either November or December.
February 12: Union Day
Celebrates the signing of the Panglong Agreement of 1947, a pre-independence treaty inked by Kachin, Shan and Chin representatives that paved the way for an independent Burma.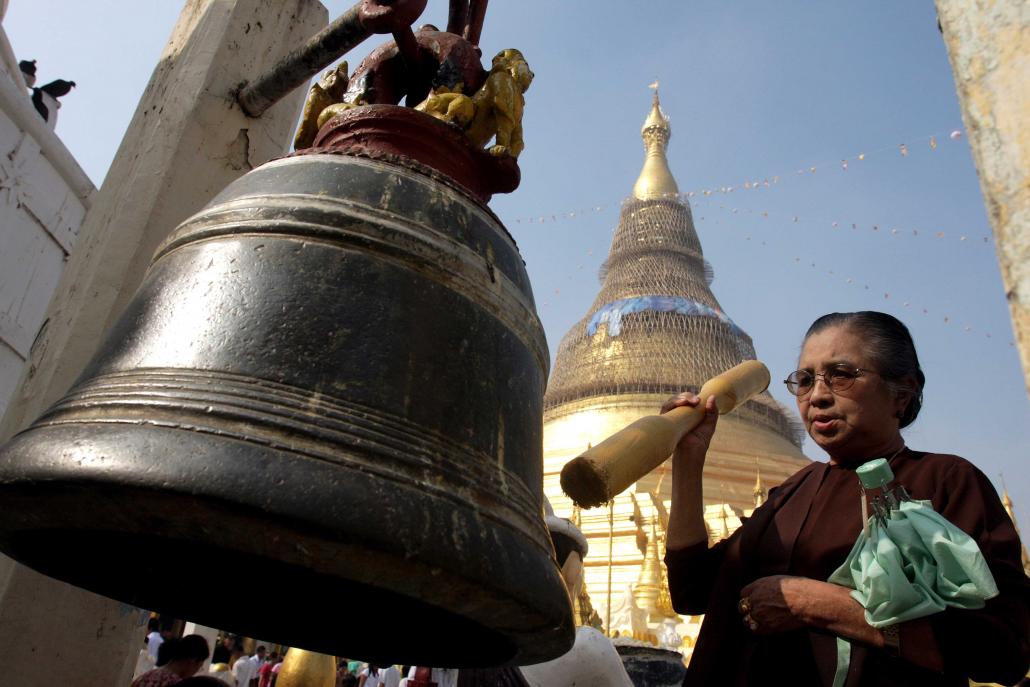 March 1: Full moon of Tabaung
Final day of the Myanmar calendar.
March 2: Peasants' Day
The day honouring Myanmar's working class also falls on the anniversary of General Ne Win's 1962 coup. Although Ne Win's brutal, isolationist policies would ruin the national economy, Peasants' Day remains a national holiday.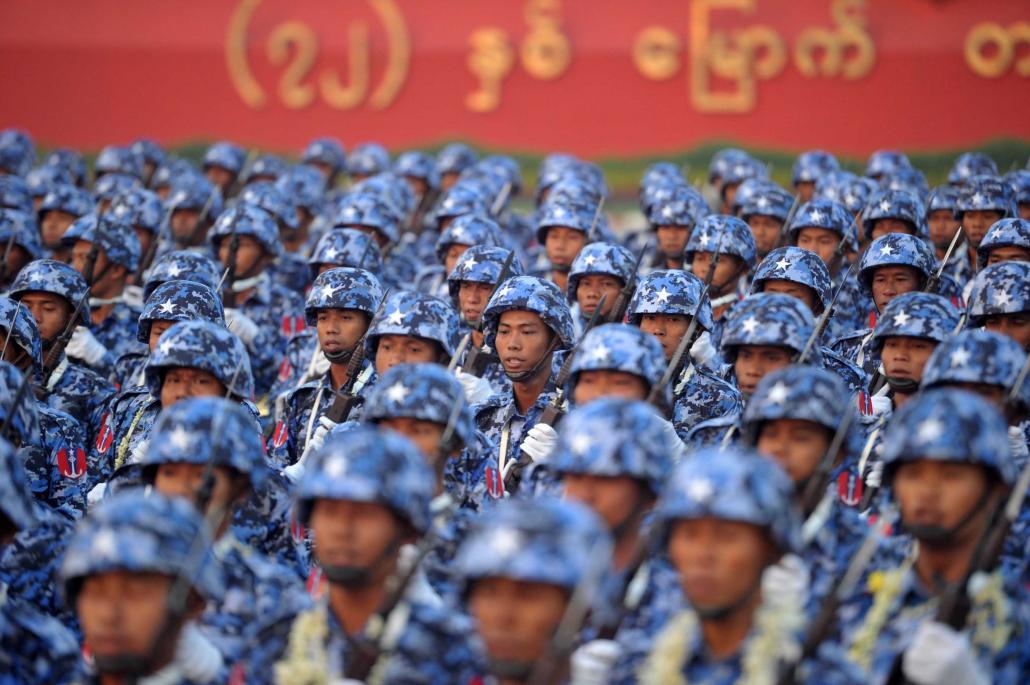 March 27: Armed Forces Day
Celebrating the moment General Aung San turned the Burmese army against the Japanese occupiers in 1945.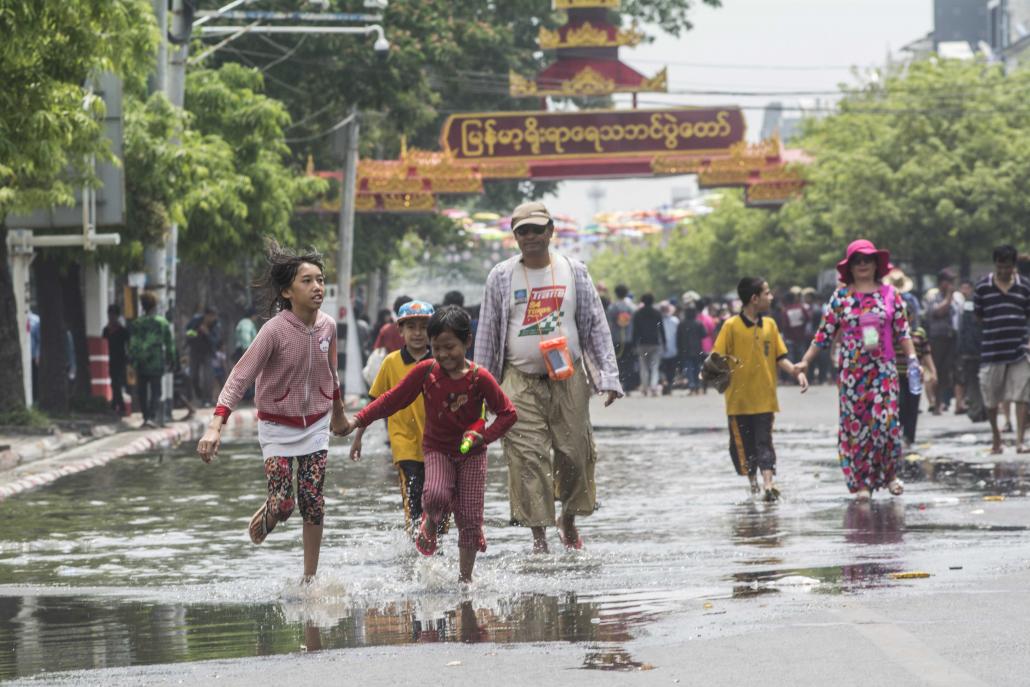 April 13-16: Myanmar New Year and Thingyan Water Festival
Expats who take advantage of the extended holiday to leave the country miss out on Myanmar's week-long water fight. Most businesses close to celebrate the festivities, and most of the country spends their time splashing passers-by from roadside tents, cruise the city in light trucks or entrench themselves on huge platforms armed with water hoses.
The water symbolises the cleansing of the past year's bad luck, and on Thingyan's eve monks conduct religious ceremonies and accept offerings from laypeople.
The holiday's origins in fact go back to Hindu lore: When Ganesha was decapitated and took the head of an elephant, his old head proved too powerful to be disposed of and must be born by a different celestial princess each year, and handed over on Thingyan.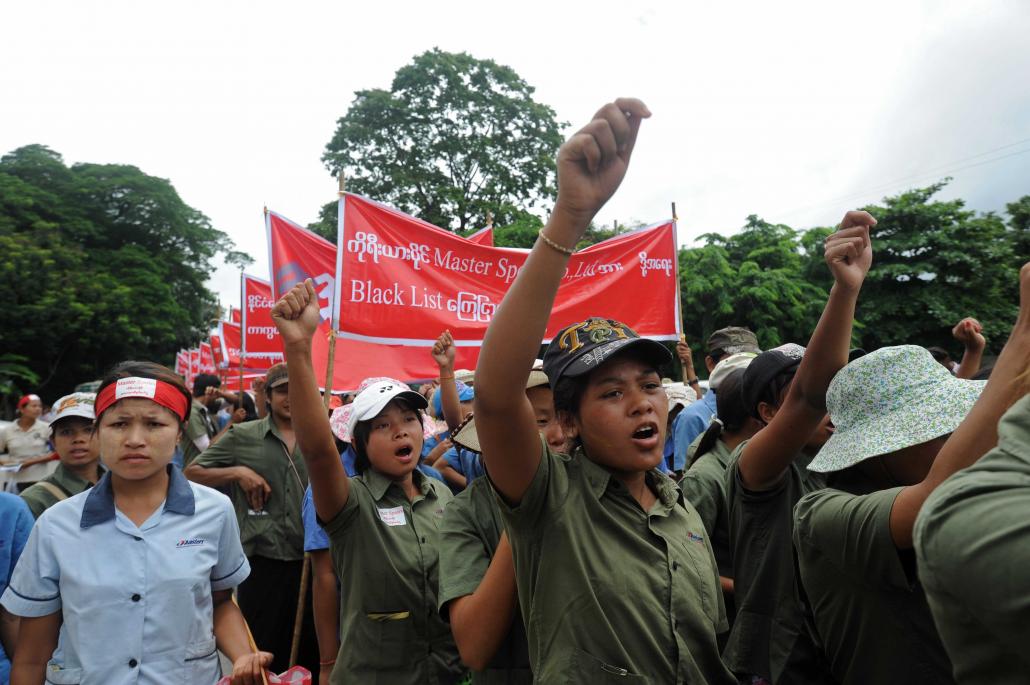 May 1: Labour Day 
A holiday celebrated worldwide honouring workers that commemorates the Haymarket Massacre in Chicago in 1866, which occurred during a demonstration calling for an eight-hour working day. 
April 29: Full moon of Kason and Vesakha Day
Vesakha Day is observed in Theravada Buddhism as a celebration of the birth, enlightenment and works of the Gautama Buddha.
July 27: Full moon of Waso
The full moon of Waso marks the beginning of Vassa (sometimes called "Buddhist Lent") a three-month ascetic retreat in which monks confine themselves to the monastery. It is said that seven years after obtaining enlightenment, the Buddha spent Vassa in Tusita (one of the Heavens) to preach to his mother Maya, who had been reborn there, together with other celestial beings.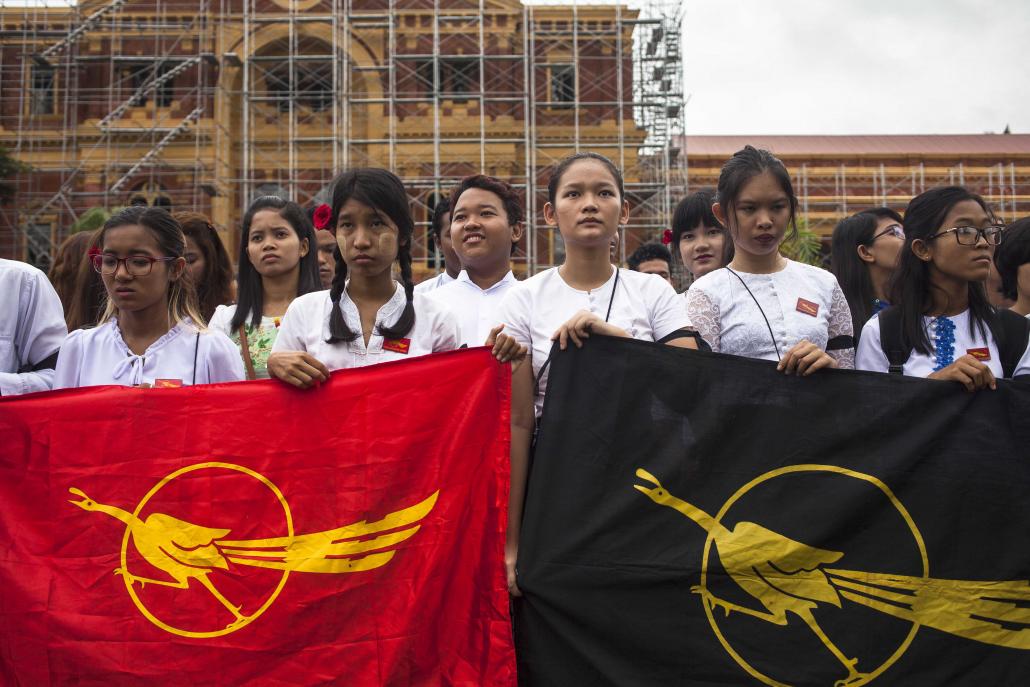 July 19: Martyr's Day
On this day in 1947, gunmen stormed then-Rangoon's Secretariat Building and assassinated independence hero General Aung San, seven members of his cabinet and a bodyguard. Happening just months before Burma gained independence from the British, Aung San's rival politician U Saw was found guilty of plotting the killings, and hung a year later.
In recent years, the Secretariat has been open to the public, who gather in huge numbers to pay their respects to those who fell. Although he is not without historical detractors, Aung San's legacy remains one of the closest things modern Myanmar has to a political common ground.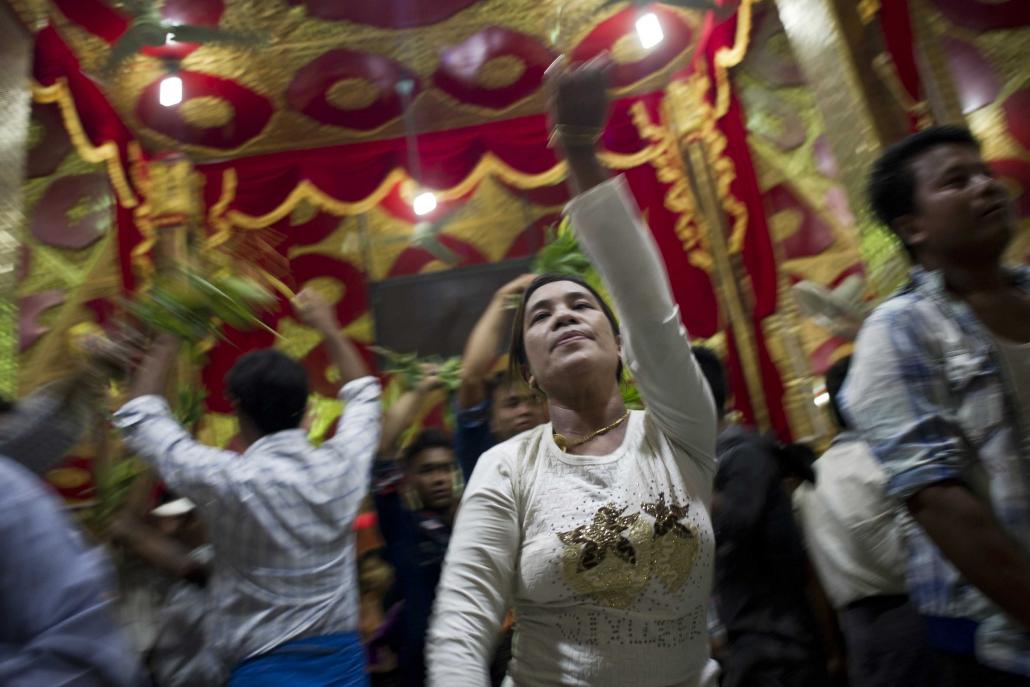 August 19-26: Taungbyone Nat festival
Thousands of worshipers of the nat (animist spirits) descend upon the town of Taung Byone, near Mandalay, to pay homage with a week of nonstop drinking, dancing and the hallucinogenic trances of cross-dressing spirit mediums.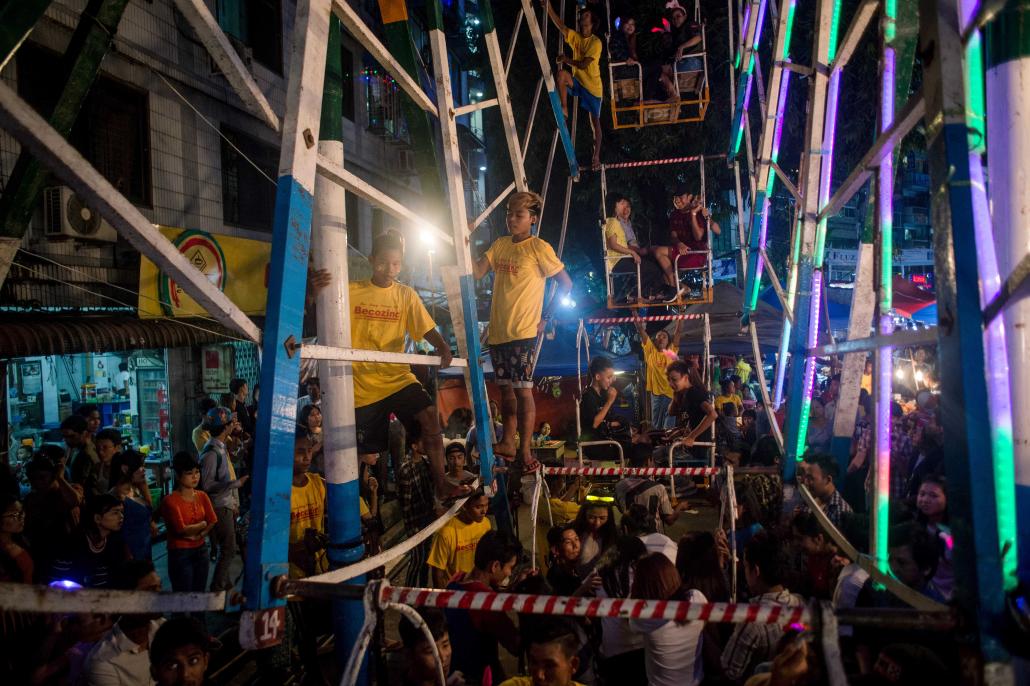 October 4-7: Full moon of Thadingyut and Thadingyut festival
The three-day festival (the second largest after Thingyan) begins on the eve of the full moon, at the end of the Vassa period. Buddhists celebrate the descent of the Buddha from the Tusita heaven by adorning their houses with candles and electric lights and sending lantern balloons into the sky (In Yangon, the bank of Inya Lake is the most popular spot to send up lanterns).
This is the beginning of the Kahtein period, which lasts until the full moon of Tazaungmon. Buddhists give offerings of special yellow robes to the monasteries and hang cash or other gifts on bamboo racks, sometimes called "Kahtein trees."
November 23: Full moon of Tazaungmon, Tazaungdaing Festival
The period of Kahtein ends. Buddhists offer robes to monasteries and hold robe weaving competitions that test the speed and skill at the loom. (In Yangon, the largest of these contests is held at the Shwedagon Pagoda.)
For that week, Taunggyi, Shan State, holds its famous (or notorious) balloon festival in which teams send up giant floating animals by day and, by night, balloons laden with fireworks or glowing murals composed of hundreds of tiny candles. Similar festivals have been adopted in places including Pyin Oo Lwin, Kalaw and Nay Pyi Daw.
Tazaungmon night is also a sort of Myanmar April Fool's Day in which young folk pull pranks and make mischief.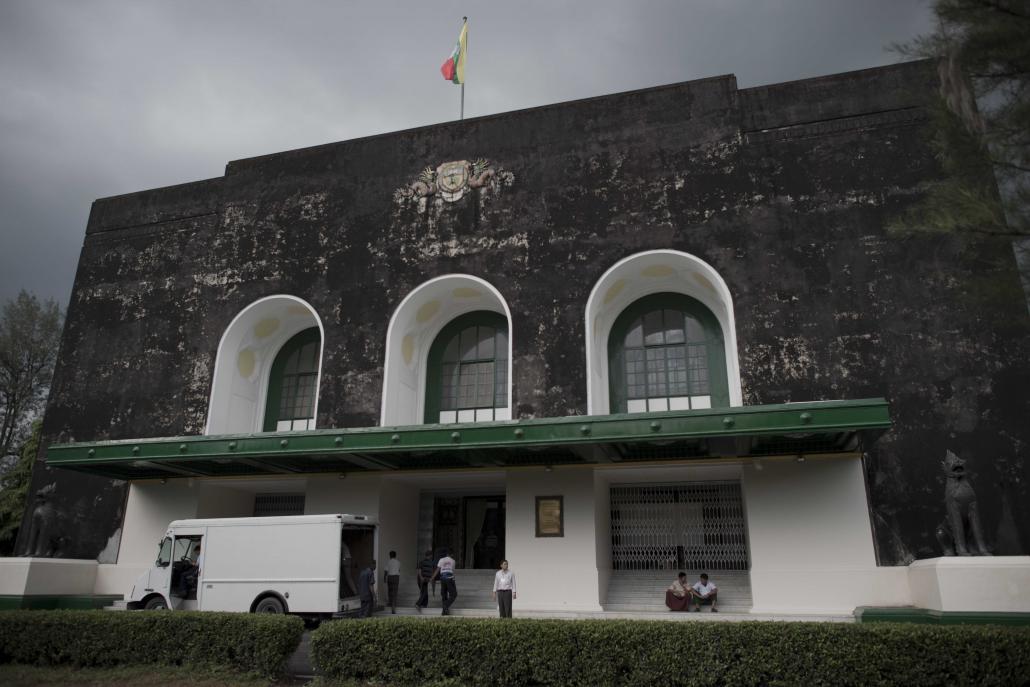 December 3: National Day
Myanmar's National Day occurs ten days after the full moon of Tazaungmon. It celebrates the first student protest against the colonial government in 1920, the forerunner of a wave of boycotts, strikes and demonstrations that would characterise the pre-war nationalist movement.
January 13, 2019: Karen New Year
2018 has no Karen New Year; instead, the holiday occurs twice in 2019 (the second time falling on December 26), corresponding to the first day of the month of Pyatho in the Karen calendar. It traditionally celebrates the end of the harvest season with traditional music, dancing and feasting. The "bamboo dance," which involves quick-stepping in and out of a bamboo frame, is a favourite tradition.