A rehabilitation centre on Yangon's outskirts is home to more than 400 boys aged under 18 who have committed a crime or were living on the street.
By HTUN KHAING | FRONTIER
Photos NYEIN SU WAI KYAW SOE & STEVE TICKNER
Ko Thein Soe, 21, and other members of the Aphyu Yaung Thwe Thit ("White New Blood") Myanmar lethwei boxing club were practicing their kicks on tyres half-buried in the ground.
Thein Soe, who has fought 58 bouts and suffered only four defeats, is regarded as a promising young fighter in the 51-kilogram division.
"I want to be national champion," the well-built young man told Frontier.
When he was 16, he kicked and punched a rival, knocking him to the ground and killing him. That fight wasn't in the ring, but on the streets.
As a result, he was convicted of murder and sent to the Hnget Awe San Youth Rehabilitation Centre at Yangon's Region's outer southwestern Kawmhu Township, which vocational skills for boys who want to be carpenters, electricians and hairdressers. The boys also attend classes at a nearby government school.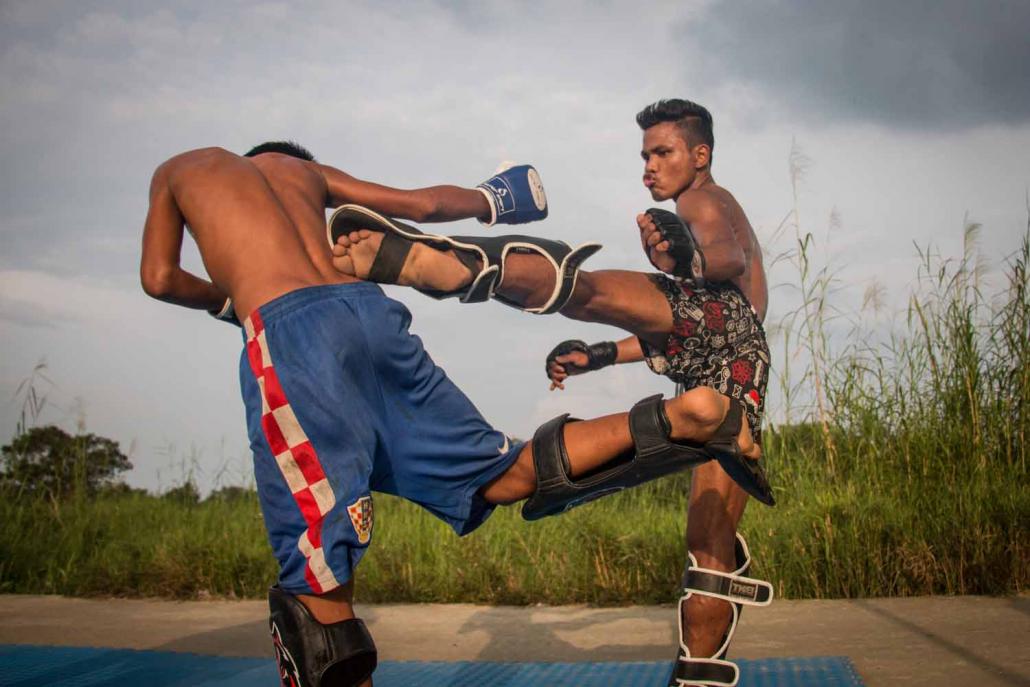 "I was so afraid and I was worried that I could be bullied again," Thein Soe said, recalling his feelings when he arrived at the centre. Hnget Awe San, known colloquially as a prison for children, is home to more than 400 boys who have been convicted of crimes or were living on the streets.
The 1993 Child Law provides for children aged under 16 who have been convicted of a crime to be sent to a youth rehabilitation centre run by the Ministry of Social Welfare, Relief and Resettlement. As well as the facility at Kawmhu, the other centres for boys are at Thanlyin, on Yangon Region's southeastern outskirts, and at Mandalay, Kengtung in Shan State and Mawlamyine in Mon State. The centres house boys until they turn 18.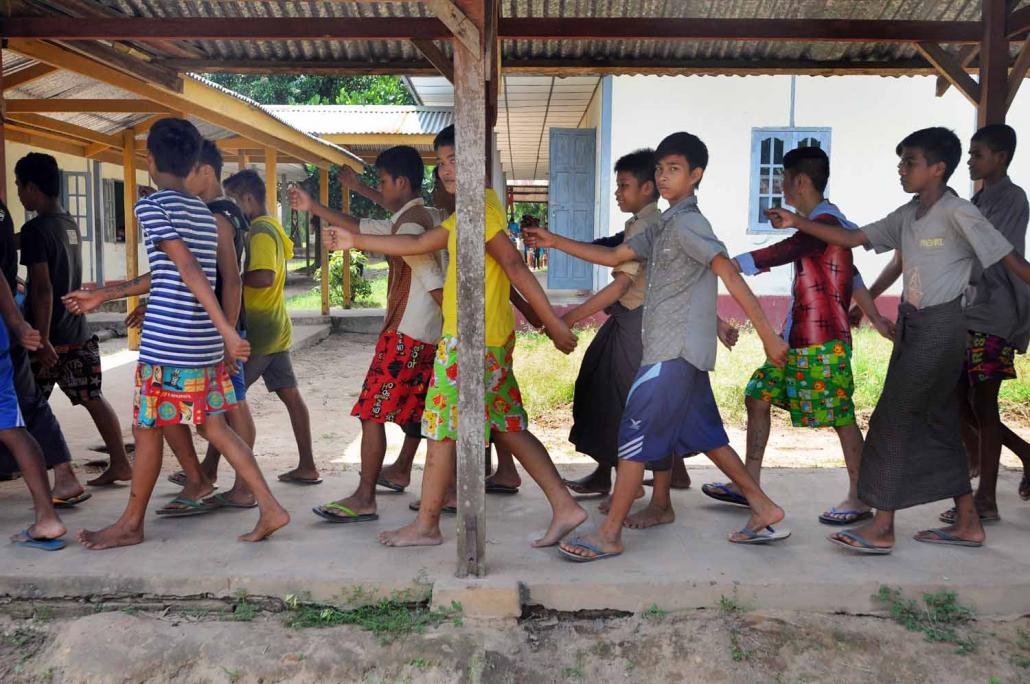 Prisons and rehabilitation centres have a bad reputation in Myanmar. It is difficult for journalists to receive permission for prison visits but Frontier had no trouble arranging approval to go to Hnget Awe San. At the time of the visit, it was housing 433 boys, of whom 321 had criminal convictions and the rest were former street kids.
There's no gate or sentry at the entrance, only a sign announcing "The Hnget Awe San Youth Rehabilitation Centre". It's possible to come and go easily. The centre has a low fence.
"This is not a prison; if high fences were erected, it would be a prison for children," said U Kyaw Oo, the head of the centre. The public conception that the centre is a prison is a fallacy, he said.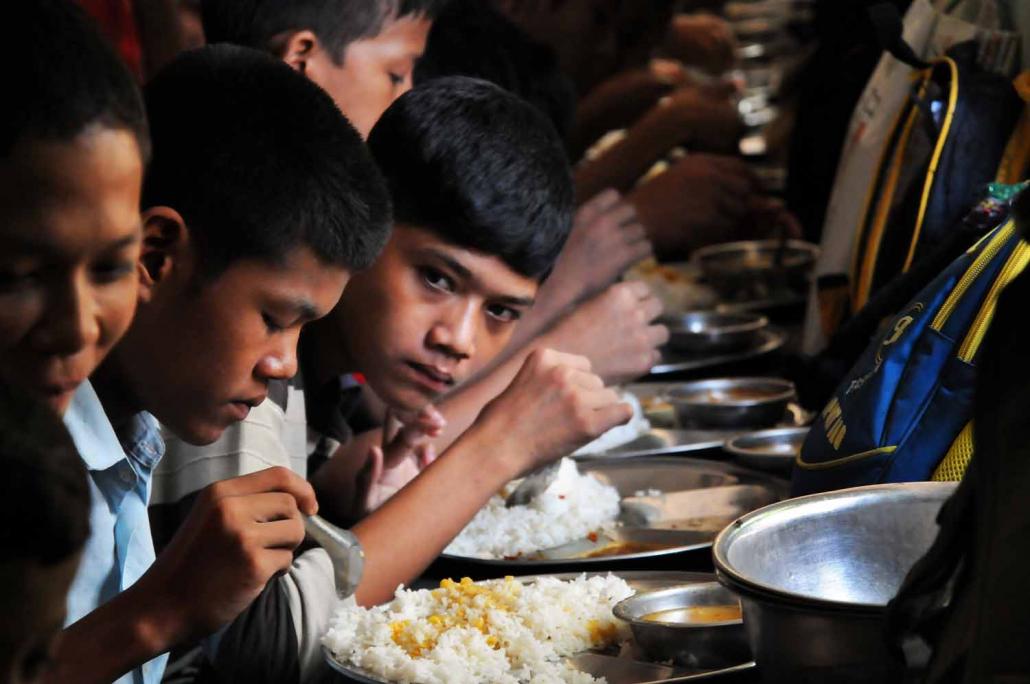 Moral support is more important than high fences to prevent children who have committed crimes such as murder and rape from running away, said Kyaw Oo.
"We have only 29 staff," he said.
Kyaw Oo said some of the boys at the centre do not deserve to be there.
He gave the example of a boy he called Aung Aung, 10, who was poor and struggling to make progress in his classes at the school he was attending in Pyay Township, Bago Region. His elder brother, who had left school, regularly delivered Aung Aung's lunchbox to school, but one day was unable to do so.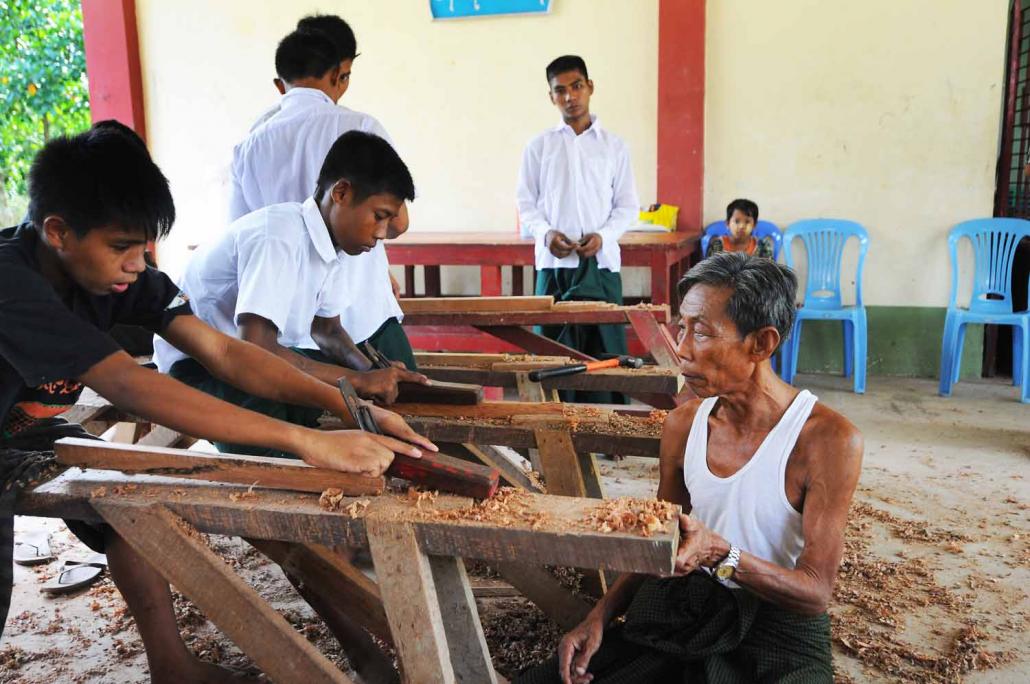 Aung Aung was very hungry and asked his teacher if he could go home for lunch, but permission was refused. Angered by the refusal, the brothers plotted revenge.
They returned to the school after dark, sneaked into the classroom, destroyed documents and wrote messages of revenge on the blackboard. Their act of vengeance cost them time in the centre.
"In the view of law, the destruction of public property amounted to a crime and the judge thinks so. It is right," said Kyaw Oo. "But in some cases, the children do not deserve punishment. They are pardonable. In this case, it originated from deprivation of lunch for the child," he said.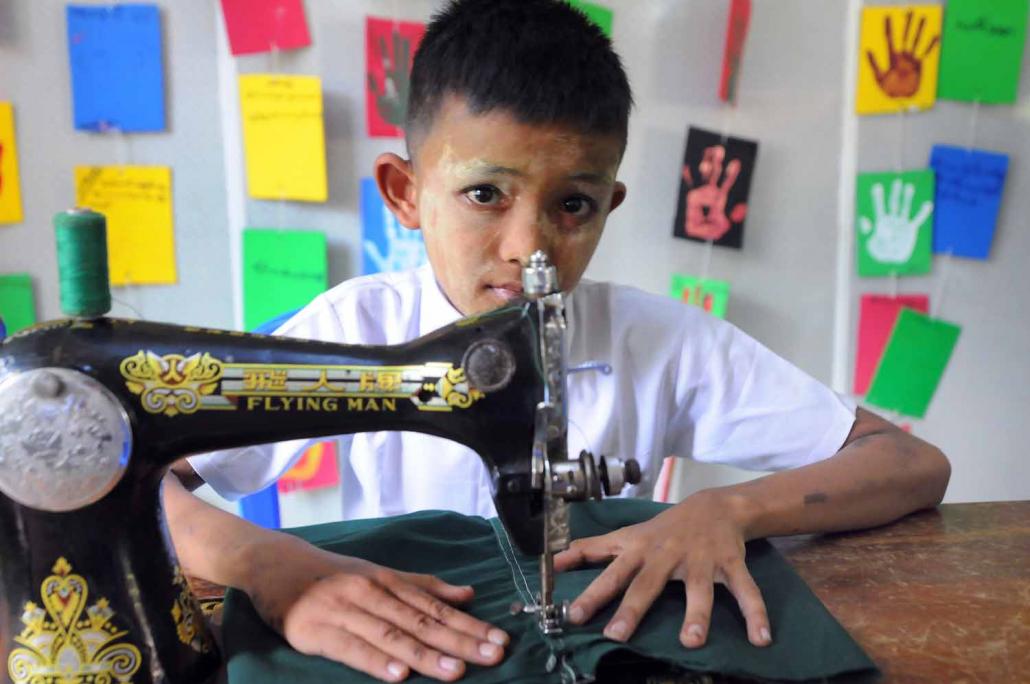 Myanmar has one of the highest rates of child workers in the region and among them is Ko Kyaw Kyaw, 15, a mason. He lived at a construction site and liked to sing after work, accompanying himself on a guitar bought with money saved from his meagre wage.
The other workers liked to drink, but Kyaw Kyaw was content to sit alone and play his guitar.
One night, a drunken colleague tried to grab the guitar. He wanted to smash it, but Kyaw Kyaw fought back. He stabbed his assailant and frightened by what he had done, fled to a nearby police station.
Unfortunately, the assailant died and Kyaw Kyaw was sent to Hnget Awe San.
"Sometimes human society pushes the children to commit the crime," said Kyaw Oo.
The daily food allowance for children at the centres is K432, or a bit more than the cost of a cup of tea at a teashop.
Thein Soe said the quality of food had improved since he spent time at the centre.
"Now it is much better," he said. "When I was there, the quality of the rice was really bad," he said.
 "Though the material support is very small, we try to give them spiritual support," Kyaw Oo said.
Thein Soe has achieved success in life, and fighting career, since leaving the centre, but a lack of support from family, friends and society means that some children continue to face challenges when they return to the outside world.
The lethwei centre where Thein Soe has since closed, after the donor pulled its funding.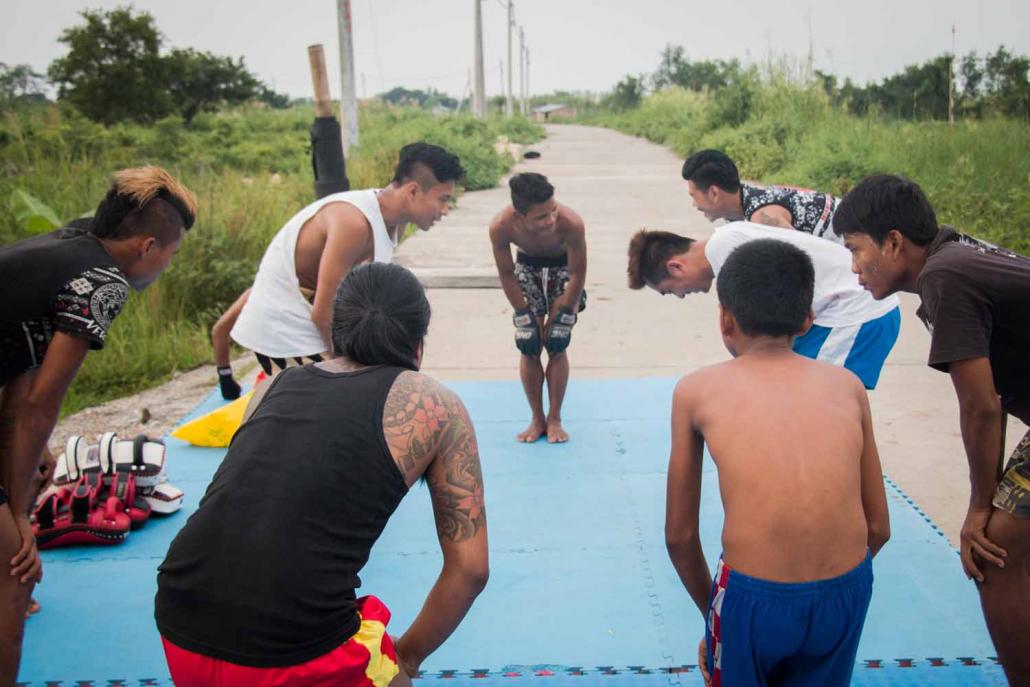 "We don't have a definite figure but most of them have got on the right course in life," said Kyaw Oo, who acknowledged that some parents are uneducated and the living environment to which children return can be harsh. "Some children fall back in a vicious circle," he said.
Those who have spent time at Hgnet Awe San say their most mentally stressful experiences were being arrested and then being on trial. Trials were terrifying because of the prospect of being sent to a prison for adults, such as Insein.
"I asked the children who had committed homicide, they all said they are afraid to be sent to Insein," said Ko Zaw Zaw, who gave a motivational talk at Hgnet Awe San a few weeks ago.
Zaw Zaw, a primary school drop-out who established a free library in Mandalay while making a living as a vendor of roasted fish, was selected as a "Person of Honour" by the State Counsellor's Office in July and received a congratulatory message from Daw Aung San Suu Kyi.
"It is not an easy job to end the public misconception of youth rehabilitation schools," said Kyaw Oo.
"Though graduates of Hgnet Awe San become well-behaved and good citizens, if they are not accepted by human society, they may find it hard to live well."