Myanmar's tourism sector will benefit in the long run if officials spend more time managing destinations and less protecting existing hotels, and instead lets the market decide which properties succeed or fail.
By VICKY BOWMAN | FRONTIER
WHAT'S THE difference between a hotel and a bed and breakfast? Why does Inle Lake have an ugly scar on its eastern shore? Why are some guesthouses banned from having signboards in English and others are required to have them?
As these questions – and many others like them – indicate, government policy on visitor accommodation is difficult to follow. It has frequently contradicted other policies, such as those for community-based tourism and environmental protection.
In the tourism sector, the biggest potential for impacts, either negative or positive, comes from how accommodation is sited, licensed, constructed and operated. The Myanmar Centre for Responsible Business has therefore been tracking it closely as part of its Sector-Wide Impact Assessment on Tourism, which was published in February 2015.
In 2012, on the basis of ambitious and inflated projections for tourist arrivals, and a temporary spike in Yangon hotel prices driven by an influx of business visitors, the U Thein Sein government started actively encouraging hotel construction.
Part of this was through the promotion of "hotel zones". The two most well-known – notorious might be a better word – are in Inle Lake and Mandalay.
Although such zones were never clearly defined, they should not be confused with the recommendation in the 2013 Tourism Master Plan for "zonal planning to be developed and applied at all destinations experiencing high visitor growth".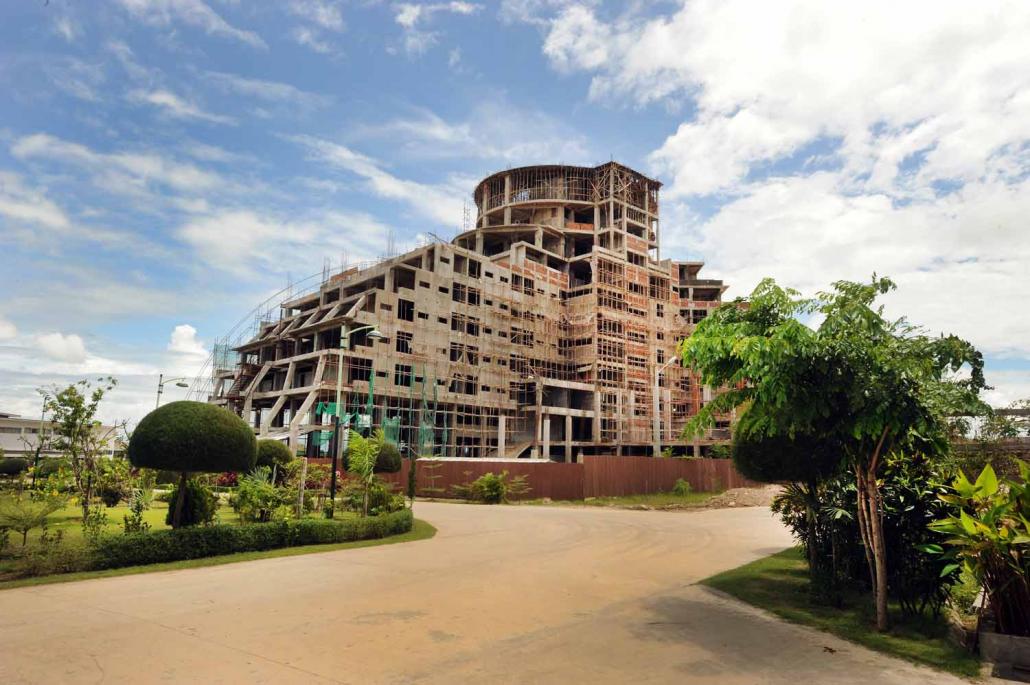 Hotel zones, which predated the Master Plan, were mostly greenfield areas identified for concentrated hotel development. Indeed, the Master Plan even proposed a review of the hotel zone approach, although this was not acted on by the former government.
The inspiration for hotel zones was unclear. The one obvious example was at Angkor Wat, where the Apsara Authority designated a hotel zone under a new Zoning Law.
This was motivated by concerns about hotel construction in Siem Reap and the impact on the water table, but the plan has faced a number of problems. According to a 2011 study, most hotels are only interested in land plots along the main road from Siem Reap to Angkor Wat, and between the city and airport. Furthermore, land ownership and compensation disputes have been common.
That said, there can be a logic to establishing one or more hotel zones outside heavily visited cultural heritage areas, such as Angkor Wat or Bagan, in order to protect the integrity of the site.
Unfortunately, Myanmar has not enforced this approach in Bagan, which is one of the main issues threatening its chances of obtaining UNESCO World Heritage Status.
A destination such as Mandalay or Yangon is different. There, investors —regulated by planners — should determine the location.
Furthermore, the experience of Tunisia, where tourism numbers have collapsed, leaving hotel-focussed areas to fall into ruin, shows that concentrating tourists in a "hotel ghetto" also exposes that neighbourhood to the ups and downs of a sensitive market.
MCRB's field research for the SWIA showed that the Mandalay Hotel Zone, which planned for 100 foreign owned hotels and 192 locally owned hotels on 2,218 hectares (5,480 acres), was in fact not in Mandalay at all. It was near Tada-U, some 30 kilometres southwest of Mandalay and 14km north of the airport.
Interestingly, we found that the land for the zone was not the subject of compulsory acquisition under the 1894 Land Acquisition Act. Rather, individual negotiations took place between the Myanmar Tourism Development Public Company and local farmers, who were paid between K3 million and K10 million (US$2,400-8000 at current rates) per acre for their land. They were also given a 2400-square-foot plot in the project area and promised jobs in the zone.
That said, seeing the involvement of government officials, farmers were not sure whether they had the choice to sell. They were further confused because the company used local General Administration Department officials – whose job should be play a neutral role and protect citizens' rights – to broker land sales in return for a signature bonus of K300,000 per acre sold.
Some farmers agreed to sell early. Without land to generate income, they then sold their new plot for cash. As land prices rose, with speculators buying up plots, the early sellers felt cheated.
Others later learned that they actually had a choice of whethe project went sour in 2015 – it had been rebranded as Tada-U Project, a residential development – the site's ownership was a patchwork. The developer held around a third, speculators a third and the remaining third was with the original farmers.
Apart from new houses in some of the villages in the area, built on the proceeds of land sales, no development has taken place. No hotel jobs have materialised, and not a lot has visibly changed.
This is ironic as the "environmental impact assessment" for the project, conducted by OSHE Services Company, noted that there would be positive amenity for locals as dull flat paddy land would be replaced by views of modern attractive architecture and landscaped gardens.
As one local told us, "It would have been nice if the consultants had stayed more than a morning in our village and actually entered our houses to ask us what we thought."
This contrasts with the hotel zone experience at Inle Lake, where visual amenity has been significantly impacted. In 2012, 662 acres of hillside on the eastern shore of the lake was levelled and road were built. Visitors to Inle started asking their guides why the government had allowed a quarry at a major natural heritage site.
This hotel zone was developed by the former Shan State government on land leased for 60 years from the Forestry Department. The area was already under water stress; residents from six nearby villages were working the land.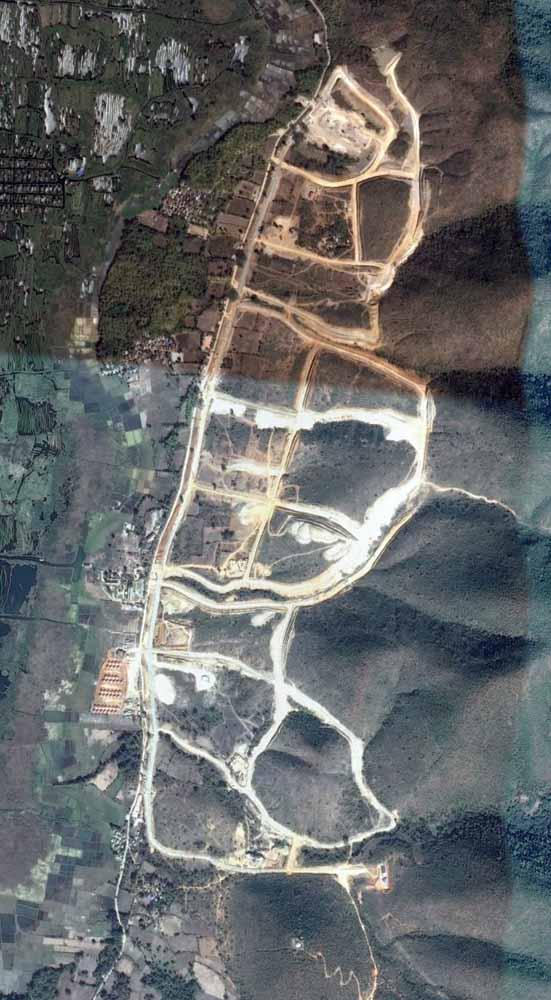 Its designation as forest land did not protect the area from development. However, it allowed the developers to only pay crop compensation for the banana and other plantations on the land, at around K3 million per acre. They then leased it on to prospective hotel developers for K90 million to K150 million. Again, local government officials played the broker.
Realisation later dawned that the project was misconceived and it appears to have stalled. But peering down with Google Earth, the ecologically sensitive area still looks as though scraped by a giant claw.
It is difficult to see how the damage to the landscape will be remedied and investors compensated if the scheme is formally cancelled, as it should be.
During 2013 and 2014, other emerging destinations were visited by the Ministry of Hotels and Tourism and Myanmar Hoteliers Association for potential hotel zones.
One or two places fought back – most notably at Thandaunggyi, a former colonial hill-station in northern Kayin State, where local people rejected a zone created by and for outsiders. Instead, they defined their own vision of tourism with a focus on local small and medium enterprises, and the development of bed and breakfast accommodation for foreign visitors.
The hotel zone approach thankfully appears to be almost dead. Indeed the problem now is oversupply. In a recent interview with The Voice, ministry official U Myint Htwe identified occupancy rates of 54 percent in Yangon, 51 percent Mandalay, 28 percent in Nyaungshwe, 43 percent in Taunggyi, and 18 percent in Kalaw.
Although the ministry has denied initial reports that it has frozen permits for new hotels in some destinations, such as Yangon, Mandalay and specific areas of Shan State, it has said that it wants state and regional governments to provide a letter of support for all future hotel applications.
Such an approach could be positive if, for example, it was based on concerns about unsustainable development of destinations, or the impacts of hotels using water, and generating waste and sewage, without proper management, or exceeding local height restrictions (where they exist).
But there is a risk that the motivation is to restrict supply and protect incumbent hotel owners. Myanmar is already an expensive destination for a range of reasons, one of which is hotel room rates.
As existing, overpriced hotels deteriorate, more and more potential visitors will shun Myanmar and instead choose to stay at much more comfortable and cheaper accommodation in competing destinations elsewhere in Southeast Asia. The solution to oversupply should be better pricing and marketing.
Another recent intervention by the ministry has been to reinforce the arbitrary distinctions between different types of accommodation, including which ones can take foreigners. This regulation prevents local SMEs and communities from developing the type of accommodation that suits the destination.
Under the ministry's Order 1/2011 on Licensing of Hotels and Lodging-house Business, a hotel must have upward of 20 rooms/40 beds and a restaurant to be eligible for a hotel licence, which is issued by the ministry.
However, a guesthouse (teh-koh yeiktha) – which is licensed by the municipal authority, the local development committee – must have more than 10 rooms/20 beds, but doesn't need to provide food. If it wants to be a guesthouse for foreigners, it needs to obtain a licence from the Ministry as well.
They have laid down additional standards such as room size, and a requirement for ensuite toilet and bathroom. Bed and Breakfast (B&B) accommodation, on the other hand, is licensed at the state/region government level. It must have between four and eight rooms, be at least part-owned by a member of the community, and be separated from the owners' accommodation.
In July, the Myanmar Hoteliers Association wrote to members telling them that if they have MoHT licences, their signboards must be in Burmese and English.
Then in September, some municipal development committees wrote to municipally licensed guesthouses "on the instruction of the Ministry of Hotels and Tourism" informing them that their signboards must only be in Burmese, so as not to lure in unsuspecting foreigners. They were given a week to comply.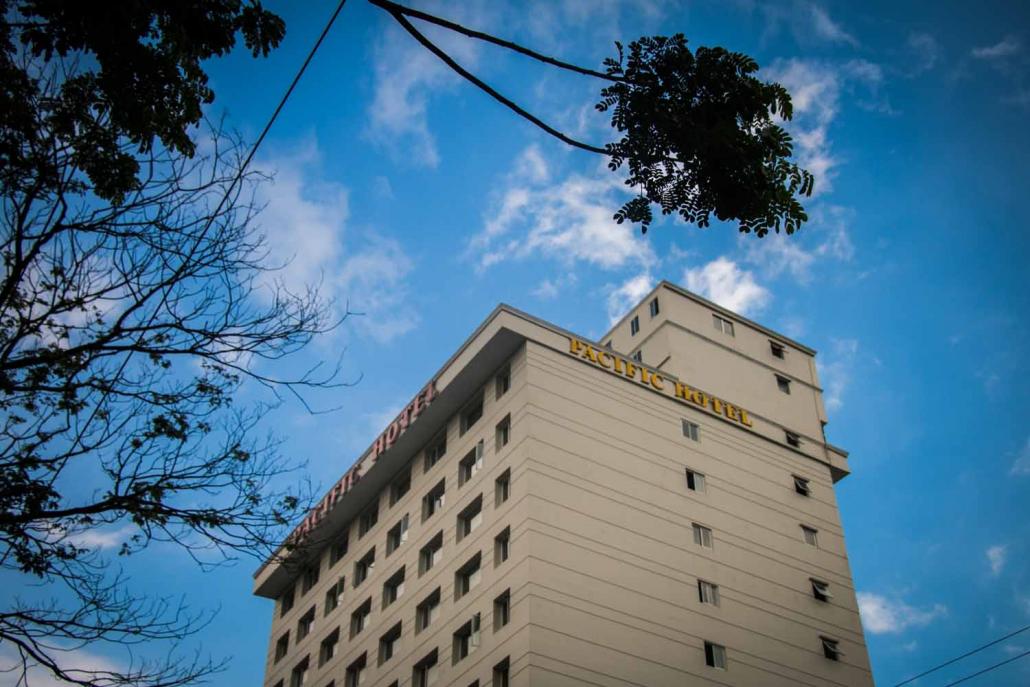 According to the ministry, only it has the power to license guesthouses for foreigners. Owners that violate this can be punished with up to three years imprisonment, a fine of K50,000 or both.
However there is no such restriction mentioned in the online application to open a guesthouse on Yangon City Development Committee's website. Indeed, foreigners can even apply for a licence. Confused?
The artificial stratification of licensing for accommodation by room number and size creates not only red tape and confusion, but also opportunities for corruption. It stifles innovation and growth by local SMEs.
A friend who owns the oldest "hotel" in Mandalay, dating back to the 1940s, wants to build on its history and name and develop a new market with foreign backpackers. He has been told he cannot get a licence to take in foreigners and call it a "hotel" unless he installs an elevator and opens a restaurant. To convert it to a guesthouse for foreigners he needs en suite bathrooms, despite his backpacker market being happy to share as they do elsewhere in Asia. And he can't open a licensed B&B in Mandalay because, well – just because.
In the end, it seems that everyone is unhappy with the current situation except perhaps the officials of the Ministry of Hotels and Tourism, for whom it is a source of power. Construction companies who were encouraged to build hotels when construction costs were high are complaining about low occupancy.
This also impacts their employees, who receive low service fees. Tourists are complaining about high prices and poor quality service, and as a result are not returning to Myanmar for a second visit, or even choosing it for a first.
At the same time, would-be Myanmar entrepreneurs who want to develop rural destinations and establish simple accommodation for foreign tourists have been blocked by the ministry or local authorities, particularly if there are already hotels nearby.
Rumours swirl that the minister doesn't want more B&Bs – or maybe he does. Community-based tourism projects scratch their heads as to what is allowed.
Hoteliers who made poor investment decisions need to adapt their pricing to the market. They should not be protected at the expense of local start-ups. If tourism in Myanmar is to flourish, it needs a full range of licensed accommodation, at competitive prices.
Rather than wrapping the market in red tape, it's time for the ministry to drop the word "hotels" from its name, step away from licensing accommodation and instead step up to work more strategically with local authorities on destination management.
The ministry has a role to bring the interests of the tourism sector into the activities of other ministries and help them to regulate only that which needs to be regulated.
On accommodation, this means issues such as fire and construction safety, water use and waste, and zoning rules on areas such as height and appearance. On labour it means regulations on working hours that can meet the industry's needs while protecting workers' rights.
A revamped Ministry of Tourism, operating under a new Tourism Law, is what Myanmar needs. Let crowd-sourced reviews on TripAdvisor encourage competition and improvement, and ensure that Myanmar has the best accommodation of all types and sizes.
This article originally appeared as part of Discover Myanmar, Frontier's special report on the tourism industry. Top photo: The exterior of the Rose Garden Hotel in Yangon. (Nyein Su Wai Kyaw Soe / Frontier)