As military repression ramps up, some trade unions and activists are calling on brands to boycott Myanmar's garment sector – but not everyone believes the campaign will hit its intended target.
By JOHN LIU and FRONTIER
Myanmar's garment sector has been one of the country's recent economic success stories, generating billions of dollars a year in exports and employing hundreds of thousands of workers, most of them women under the age of 35.
The past 18 months have been difficult for the industry, however, with first COVID-19 and then the coup resulting in cancelled orders and job losses. Even workers who have managed to hold onto their jobs have seen their incomes plummet due to reduced working hours.
Kaylar Ko Ko used to earn K200,000 to K300,000 a month at a garment factory in Yangon's Hlaing Tharyar Township. But six weeks after the February 1 military takeover, the owners shut the factory due to the political instability, leaving Kaylar Ko Ko jobless. In May he managed to find a job at another garment factory, but he has only been given a two-month contract, which means he could be out of work at short notice. He now takes home less than K100,000 a month, but he's said he's grateful to have any work at all.
"I have no back-up plan if the factory stops extending my contract," he said. "Even now, my current monthly income is just enough for me. I can't not provide anything for my parents, who are in their 60s, or my sister, who is suffering from kidney disease."
But there could be more pain on the way for Kaylar Ko Ko and other workers in the industry. In late August, activists and unions began calling on brands to boycott and divest from Myanmar – a campaign that proponents say is necessary to remove the military regime, but critics argue could render many more garment workers jobless, or working for lower wages, and have little impact on the junta's finances.
Blow after blow
Since Myanmar began its transition to democracy, few sectors of the Myanmar economy have grown as rapidly as garment manufacturing. In 2012, exports totaled just US$912 million, according to the International Labour Organization (ILO); seven years later, in 2019, they were worth $5.02 billion. Over the same period, garments increased as a proportion of total exports from just 9.5 percent to over 28 percent, World Bank data shows.
"The expansion of the garment sector provided an important source of jobs and livelihoods leading to a growth in employment in the sector in the last few years – at least until the start of the COVID-19 pandemic," said Anne Boyd, the ILO's spokesperson in Myanmar.
But the first headwinds began to emerge in late 2017, when the Tatmadaw launched a brutal counterinsurgency campaign that sent more than 700,000 Rohingya fleeing to Bangladesh.
More than half of Myanmar's garment exports end up in Europe, largely because in 2013 the European Union admitted Myanmar into its Everything but Arms programme, which enables developing countries to export to the bloc tariff-free. Soon, the EU was facing calls to rescind the trade preferences because of Myanmar's human rights failures, and responded by launching a review.
After COVID-19 emerged in early 2020, garment factories faced shortages of raw materials from China due to supplier shutdowns and logistical difficulties.
In the second half of the year, European brands began cutting orders due to waning consumer demand in major European cities, most of which were in lockdowns. By the end of 2020, more than 100 of Myanmar's approximately 700 textile factories had been forced to shut down, either temporarily or permanently.
The coup has dealt an even bigger blow. The regime's violent response to peaceful protests and the rapidly expanding Civil Disobedience Movement quickly brought the garment sector to a standstill. 
On March 14, security forces killed more than 50 people in the Hlaing Tharyar, which is home to most of the country's garment factories. When dozens of factories were set ablaze, the regime put Hlaing Tharyar and several other industrial townships under martial law.
Meanwhile, mass strikes had shut down the banking sector and operations at Yangon's ports, making it virtually impossible to carry out international transfers or send finished products out of the country.
Major foreign brands soon suspended orders from Myanmar, beginning with Swedish fashion retailer H&M in early March. Although operations resumed at some factories in May and June, they were halted again in July when a deadly third wave of COVID-19 emerged.
Some workers in the garment sector and other factories were critical of their employers for failing to properly protect them from the virus, but said that because the regime had targeted unions and had little interest in enforcing labour laws and standards they were unable to seek redress.
But with the third wave of COVID-19 ebbing, it is the political situation that has workers concerned.
"My work has been affected since COVID but the current political situation has made things worse," said Ma Thuzar, a garment worker from Thingangyun in Yangon who asked to be identified by a pseudonym.
She said workers are scared of going to work due to security reasons, while prices of raw materials are continuing to rise due to the depreciating kyat, which is squeezing the pay for workers.
"During COVID we could at least do some work if we follow the health guidelines but the coup has made things difficult and unstable," she said.
These disruptions caused garment exports to plummet by 20 percent in the first nine months of the fiscal year to US$2.5 billion, Ministry of Commerce figures show.
The situation is unlikely to improve, with the World Bank in July projecting Myanmar's economy would shrink by 18 percent in the 2020-21 fiscal year, which ended on September 30, and the Asian Development Bank releasing a similar forecast last month. Neither have made a forecast for 2021-22, with the ADB saying there was too much uncertainty.
For the garment sector, and more importantly workers, the damage has already been significant. The ILO estimates that close to 350,000 workers have lost their jobs in the 18 months to mid-2021, the vast majority of them since the coup.
The Myanmar Garment Manufacturers Association offers a more conservative estimate, saying that 157,000 garments workers – around one in four – have lost their jobs since the pandemic.
In response to COVID-19, the EU launched a cash transfer programme known as the Myan Ku Fund to provide immediate assistance to workers, and it has extended the programme since the coup.
The EU-funded Smart Myanmar initiative, which promotes labour standards in the sector, said on September 22 that the programme has issued more than K11 billion in direct cash assistance to more than 140,000 workers.
One East Asian investor who operates three textile factories in Yangon told Frontier on condition of anonymity that he had been forced to halve his workforce to 3,000.
"Transportation, whether shipping by land or sea, has been a huge issue since last year. With flights cancelling and borders closed, cost and time of transportation for raw materials as well as products has drastically increased," he said.
"The coup has become the latest blow to us, and we have moved more orders to be produced in other countries due to transportation issues as well as our customers showing no confidence in Myanmar."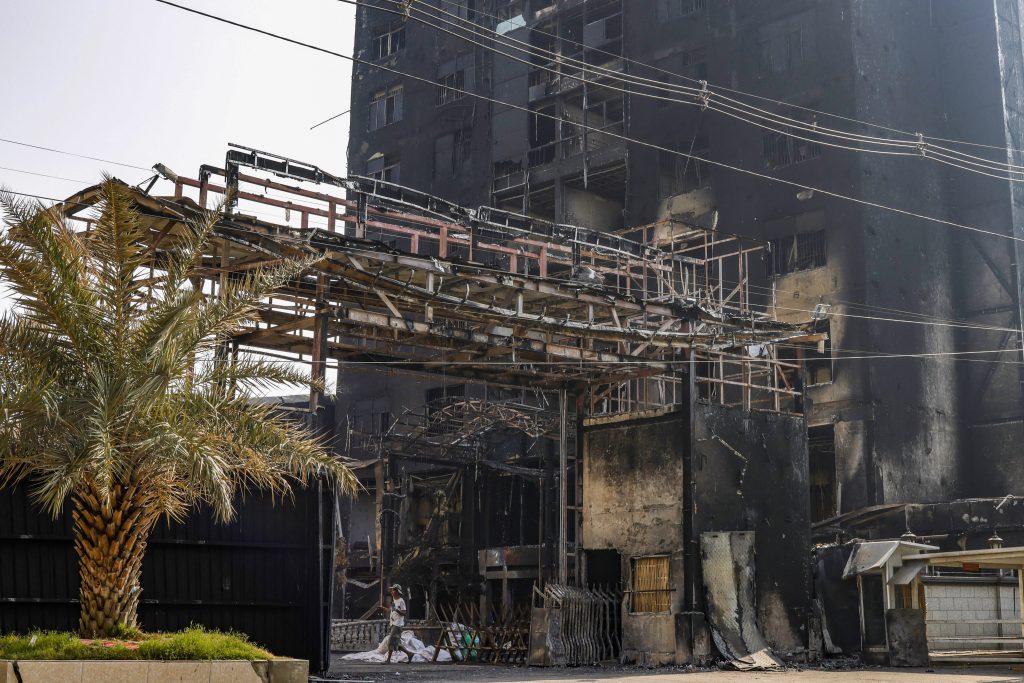 Boycotting to win?
Garment workers and their unions were on the front line of the first anti-coup protests in early February, and played an integral role in sparking the nationwide demonstrations that quickly engulfed the country.
In those early weeks, their messages were simple, demanding the military return the country to civilian rule, while pleading with international brands to support and respect their right to strike.
The military's brutal crackdown means workers are no longer able to go on strike or protest, and the tone of the demands – at least from some quarters – has changed.
Some unions and activists are now calling on investors to exit the country completely, and for brands to stop sourcing from Myanmar. The Myanmar Labor Alliance, which includes the Confederation of Trade Unions Myanmar (CTUM) and Industrial Workers' Federation of Myanmar (IWFM), said recently that the comprehensive economic sanctions and a boycott are needed to "break down the military" and to encourage "all who are pushing hard to remove the regime".
"We call for multinational companies to refrain from continuing business in Myanmar up from today including fashion brands," they said in a statement.
Brands have already been questioning their association with Myanmar for months. In May, European buyers, including prominent international brands such as H&M, Primark, Bestseller and Inditex, the owner of Zara, said in a statement published by the garment group of EuroCham Myanmar that they were in a "dilemma" as to whether they should stay or go.
The latest campaign has put even more pressure on them to stop sourcing from Myanmar, and could potentially cost the industry hundreds of thousands of jobs.
But the unions behind the initiative say this is the price that needs to be paid for supporting the return of democracy to Myanmar. On August 31, major international unions IndustriALL Global Union and the International Trade Union Confederation (ITUC) announced they were backing the campaign.
"We need comprehensive economic sanctions and the world to refuse to recognise the military regime … [in order] to breakdown the military, and to encourage the CDM workers, the ethnic organisations, the women, the youth and the trade unions, all of whom are pushing hard to remove the regime," said Ma Khaing Zar, the president of the IWFM and a member of the Central Executive Committee of the CTUM.
Moe Sandar Myint, president of the Federation of Garment Workers Myanmar, said at a virtual campaign launch on August 27 that investment had not brought "any positive benefit" for workers.
"It's important that investment should not be encouraged in the country. We say no to investment because investment will contribute to the military regime," she said.
While acknowledging broad economic sanctions would have a severe impact on workers, she said it was a necessary step to ensure federalism and democracy could flourish.
Mr Walton Pantland, a spokesperson for IndustriALL, told Frontier by email that the campaign has the support of the "entire"labour movement in Myanmar.
"Workers have been shot in the streets. Factory owners are giving the details of workers who organize to the military, who round them up. Workers have already been plunged into poverty by factory owners who use the coup to break wage agreements, fire permanent workers, and pay what they like. These are not the conditions of 'work', but of 'slavery'," Mr Pantland said.
"Unions know that taking industrial action always has a cost. Unions take action when they judge that it will cost their opponents more."
Pantland cited the example of apartheid regime in South Africa, where unions chose to "shut down the economy through coordinated industrial action, civil disobedience and a call for comprehensive economic sanctions". The result was "tactically effective" as "the regime was isolated and forced to negotiate a transition to democracy", he said.
'We have mouths to feed'
But others question whether the campaign will be worth it, even if it achieves its goals.
Blanket sanctions imposed on Myanmar after the attack on Daw Aung San Suu Kyi's convoy in Tabayin in Sagaing Region in 2003 put hundreds of thousands of people out of work, but seemingly did little to pressure the regime.
"Boycotting Myanmar's garment industry will cause a lot of pain to those workers who still have jobs, but negligible pain to the regime," said Mr Richard Horsey, an independent political analyst and former ILO Myanmar representative. He said the boycott campaign was "very unfortunate and counterproductive" and will "disproportionately impact young women from poor families".
Workers, too, expressed concern to Frontier about the impact on their jobs. Kaylar Ko Ko said that while conditions for workers had deteriorated, and there are now many "oppressive factories that don't think about the workers", he still needed to somehow make ends meet.
"The factory I am currently working at is too bad for the workers. I know it but I have no choice because I can't find a new job anywhere else … I am scared of being jobless," he said. "I don't understand politics very well, but I want my life in the past back, when we are able to work peacefully and earn a lot of money with a lot of overtime work."
Ma Tin Tin Mar, 40, works in a textile factory in Shwepyithar Township in northwestern Yangon. As the sole breadwinner, her job supports three daughters and an elderly father, and she said she couldn't afford to lose it.
"I think the workers might not even care about it [the call for blanket sanctions and boycott] because now it is important to keep our jobs," said Tin Tin Mar, who asked to be identified by a pseudonym. "If we lose our current jobs, we know we cannot find a new job easily, and nobody wants to be jobless … we have mouths to feed."
The East Asian investor said he wanted to continue operating in Myanmar as long as it was practically possible. But the "worst case scenario" for him and other manufacturers in the sector would be blanket sanctions or trade benefit withdrawal from the EU and the US.
Even the National Unity Government, a parallel administration established by lawmakers who won seats in the 2020 election but were denied the chance to take office because of the coup, has concerns about targeting the garment sector.
The NUG's investment and finance minister, U Tin Tun Naing, told Frontier that it did not support calls for divestment or comprehensive sanctions. He said blanket sanctions "may achieve nothing more than comfortable virtue signalling" and instead called for targeted measures against the regime. In late August, the NUG requested the EU not to suspend Myanmar's access to European markets through the EBA programme, sources in both the EU and NUG told Frontier.
"We do not believe that there will be any tangible effect to the detriment of the military but that it will destroy Myanmar's garment industry," said Tin Tun Naing. "This will in turn affect the livelihood of hundreds of thousands of workers, many of them women and other vulnerable workers."
"Instead of blanket sanctions … we reiterated our call for focused sanctions that will affect the military and its machinery of control and oppression," he said. "We called for sanctions to be imposed on Myanma Oil and Gas Enterprise (MOGE), which is the local recipient of oil and gas revenue and which has provided the military with a steady and reliable stream of revenue."
The EU's top diplomat to Myanmar said the preferential trade status extended by the EU had resulted in "remarkable" job creation.
"Frankly speaking, whether to lift the preferential trade treatment provision is not simply a trade issue but to a great extent a development issue," said EU ambassador to Myanmar Mr Ranieri Sabatucci. "I don't know many programmes around the world that have created 100,000 jobs per year for women as successfully as this.
"​​The question is to what extent the sanction we provide undermines the development effort, and to what extent we want that to happen."
He said that the brands themselves seem to have resolved to support Myanmar workers by continuing to source from the country. While many seemed to be considering leaving a month or two ago, they have since recognised that the "shorter route [exiting the country] is not the better one".
Daw Aye Mi Shein, managing director of the MGMA, urged more dialogue between the brands and garment related unions on the issue of blanket sanctions.
"​​For me, I do not want to see hardships on the workers due to these sanctions so I want to see discussions and negotiations on this issue," she said, calling on the world to recognise the important role that the garment industry plays in creating jobs and employment security.
"The international community's assistance is crucial for the development of this sector," Aye Mi Shein added. "Their help, their ability to gather together to solve and start a dialogue is important and it depends on them."
John Liu is a journalist focusing on Myanmar's politics and economy. He has written for Nikkei Asia, Al Jazeera and other outlets. Additional reporting by Frontier.