Food is the common denominator of three social enterprises that are helping the underprivileged to develop skills for future employment. 
By NATALIE WONG | FRONTIER
HIGH quality food products and a desire to help the disadvantaged build better lives by providing them skills and job opportunities are the common link among three enterprises launched by altruistic entrepreneurs in Myanmar.
Of the three social enterprises, one makes soy milk, another produces honey and the third bakes great bread and serves one of the best café lattes in Yangon.
Yangon-made SoyAi is 100 percent natural fresh soy milk that offers health benefits for consumers and aims to improve the livelihoods of its young production team.
The driving force behind the SoyAi project is a Malaysian couple, Ms Eileen Lui and her husband, Mr Richard See, who arrived in Myanmar in 2012.
They had been volunteers at an orphanage in Cambodia and in Yangon. Many of the children at the homes had been sent by their parents from Shan State because of poverty or war.
Lui refers to them collectively as the "Children of Tomorrow". It's the name she chose with her husband for a centre they opened in Yankin Township in 2013 for children from nearby monasteries.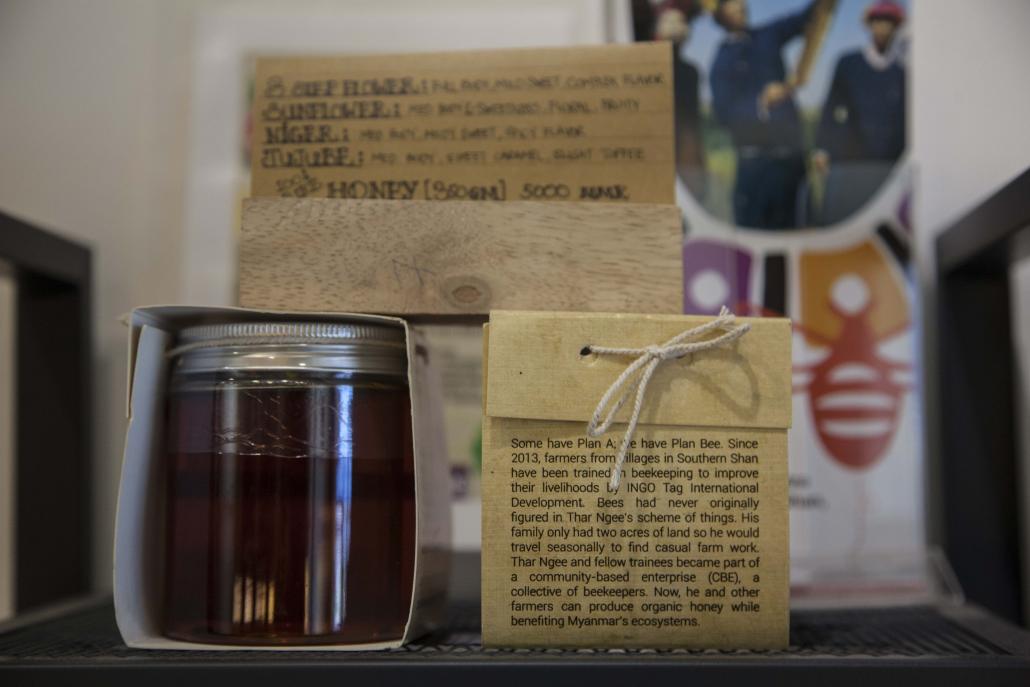 Lui said they realised while volunteering that they wanted to make a bigger difference to children's lives than helping with donations.
"We tried to help out financially as much as possible and we often asked for help from our families back home in Malaysia," she said. Dissatisfied with making endless donations, Lui wanted to find a way of helping the children over the long term.
"There were boys who were physically and mentally able, but they were doing nothing with their lives. Just eating and sleeping," said Lui.
Lui and See launched SoyAi with some children from their centre in an effort to achieve self-sustainable education and personal development.
Lui has experience in marketing but found the soy milk project to be a bigger challenge than expected. Most of the boys with whom she was working had dropped out of school and had no basic education. None of them could use a computer.
"The biggest challenge was changing the lives of these underprivileged youths for the better and that starts with changing habits and mindsets," she said.
The project began with seven boys and three are still with the business. As well as learning how to make soy milk, they also received training in marketing. This will equip them with the skills to sustain the business themselves.
The three-member team includes Ko Htet Shine, 21, who is responsible for production, sales and marketing.  The team travelled to Kuala Lumpur last year to participate in the ASEAN Impact Challenge, a regional competition for social innovators and entrepreneurs.
The boys now run SoyAi independently and are producing about 35 litres of soy milk a day. It is available at several Yangon outlets, including City Express shops and Yangon Bakehouse. They are trying to expand the business by making cookies.
SoyAi has raised enough funds for two of the orphanages to start their own sustainable farming projects, with some of the profits going towards The Children of Tomorrow initiative.
"I coined this name myself because I hope for them to be the future of Myanmar despite their past," said Lui.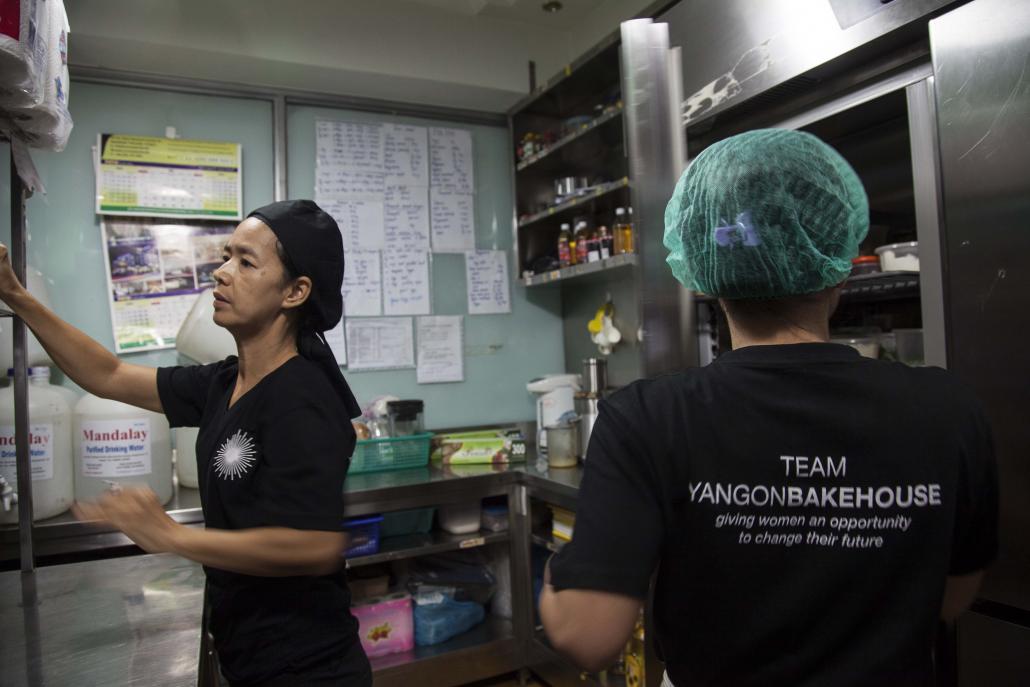 Plan Bee is another social enterprise project that helps the underprivileged through food, by producing and marketing high quality honey from the Shan plateau. Plan Bee's Beekeeping Centre at Pindaya in southern Shan State, a scenic area popular with tourists, was launched in 2013 by Britain-based NGO Tag International Development, with assistance from the multi-donor Livelihoods and Food Security Trust Fund (LIFT). Plan Bee is also working closely with Israel's overseas development body, the Agency for International Development Cooperation.
The project has provided opportunities for landless people to learn how to become beekeepers.
"They don't need to own land. They put their beehives in some other farmers' land. It is a win-win situation," said Ms Yalee Azani, business developer for Plan Bee.
Hundreds of farmers have also been taught to raise bees, and the women who train as beekeepers under the project are able to maintain their incomes during the tourist low season by selling honey by-products.
Plan Bee produces high-quality, monofloral honey, meaning that the bees are fed on the nectar of only one plant species. The honey is made at Pindaya and most of it is exported, including to Hong Kong. Much of the honey produced in Myanmar for the domestic market is used in traditional medicine.
The honey-related business has since expanded into the sale of products such as beeswax, balms and candles. The Beekeeping Centre offers educational programs for students and also encourages visits from tourists, with farmers trained to be guides.
SoyAi and Plan Bee honey are among the products on sale at Yangon Bakehouse, a social enterprise that aims to empower women economically. The original home of the Yangon Bakehouse is in Pearl Condo on Kabar Aye Pagoda Road, and it has another branch off Inya Road. Nearly all of its staff are women.
"We are committed to three things: our women's economic empowerment program, our community and team, and our quality food," said Ms Heatherly Bucher, a co-founder and now the director of Yangon Bakehouse.
The two cafés serve food made each day, including muffins, cookies, cake and pastries. Its handmade bread takes more than 30 hours to bake. The ingredients for most of its products are sourced locally, mainly from small-scale growers and women's cooperatives.
Yangon Bakehouse runs a comprehensive apprentice program for women. The 10-month program provides a mix of theoretical and hands-on training in a range of topics, including food hygiene, baking skills and customer service.
All of the participants in the training program are marginalised women. "They do not have education and job skills sufficient to earn an honourable, sustainable living wage," said Bucher.
Ma San San Yi has been working at Yangon Bakehouse in Pearl Condo for nearly two years and the opportunity has inspired her to eventually start her own business, she said.
"I have learnt a lot about hospitality and making food and I want to open a restaurant one day," she told Frontier.
For those with more modest ambitions, the apprentice program has still provided many job opportunities.
"They can work in the food and beverage industry in a variety of areas depending upon their focus. Some have also gone on to start small businesses or continue their formal education," said Bucher.