A mushroom farmer in Yangon is helping disabled people, students and others to grow a new livelihood.
By JARED DOWNING | FRONTIER
Photos EVELYN YU YU SWE
WHEN VERONICA, a Chin teenager, came to live at St Mary's Home, she did not expect that her routine would involve spraying mist on bags of fungi.
Yet, five times a day, she and some other girls at the Roman Catholic orphanage in Yangon's outer northern Kyauktan Township arm themselves with spray bottles and enter a bamboo hut behind a vegetable garden where rows of football-sized mushroom bags hang in the gloom like a string of sausages.
Several bags have already sprouted smooth, white, ear-shaped stalks from carefully cut slits in the bags. Others show ominous dark streaks of infection beneath the plastic, but in her weeks of training under Ma Pyone Sandar, Veronica has acquired a keen eye for when a bag is still good and when it needs to be thrown out.
"Now I've become pretty good at growing mushrooms," she said. "I'm confident I can teach people when I go back [to Chin State]."
Pyone Sandar, 40, offered to conduct the semi-weekly training for free, and the Servite sisters at St. Mary's Home were more than happy to add the mushroom house to their vegetable garden.
The world's second most cultivated variety, oyster mushrooms require little more than a dark room to flourish. They are so robust and easy to grow that they were grown in Germany during World War I to supplement a dwindling food supply.
Pyone Sandar has been growing them, as well as jelly mushrooms, in Myanmar for nearly ten years. She shares her fungi know-how with orphanages, women's centres, people with disabilities and the worker settlements of big corporations that hire her as part of their corporate social responsibility activities.
"Anyone can grow these mushrooms: old people, people with disabilities, farming men and women who aren't able to invest in other crops," Pyone Sandar said.
Her school and farm, the Edible Mushroom Cultivation, Producing and Consuming Demonstration Plot, supplies oyster and jelly mushrooms to restaurants and farmers markets and Pyone Sandar has trained more than 100 students to grow fungi at home.
Most students and commercial clients pay a fee to attend her classes, but students with disabilities or those with limited budgets are taught for free. Pyone Sandar often picks them up and takes them to the school in her car.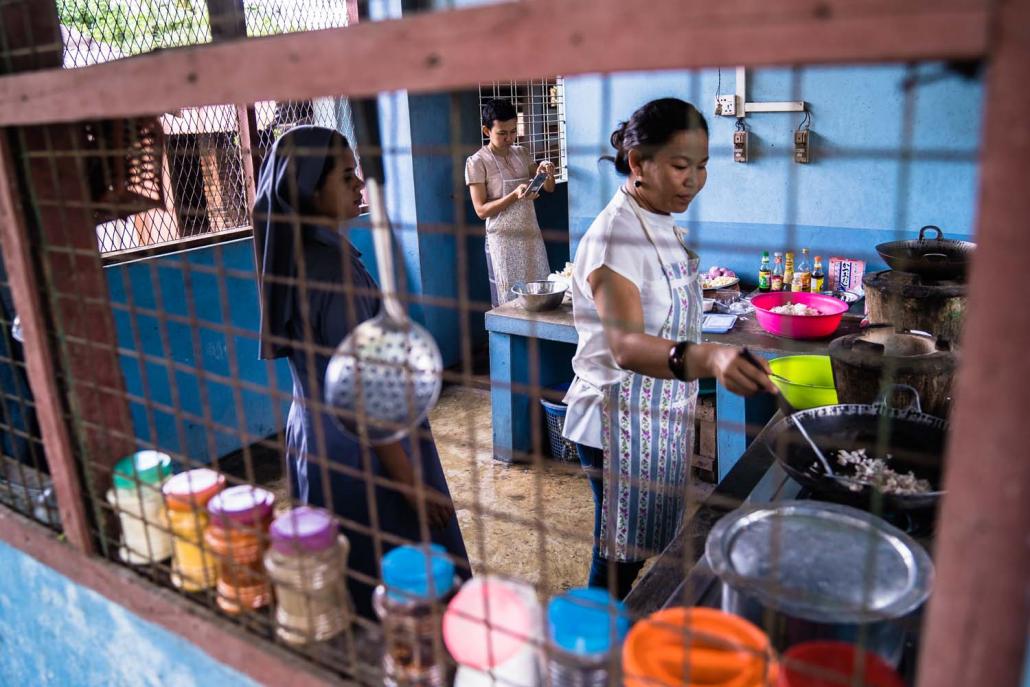 "There is not enough work for disabled people and this is something they can do easily and which lets them take responsibility for their own work," she said.
Veronica admits that Pyone Sandar may be overestimating how easy it is for a novice to acquire the art of growing mushrooms. The biggest challenge for Veronica was learning to pack a mushroom bag, which contain a careful mix of soil and minerals and must be sterilised with steam to prevent infection.
However, Veronica says that after only two months the process has become second nature. As she prepares to return to Chin, it is comforting for her to have at least one marketable skill. "I will never forget how to grow mushrooms," she said.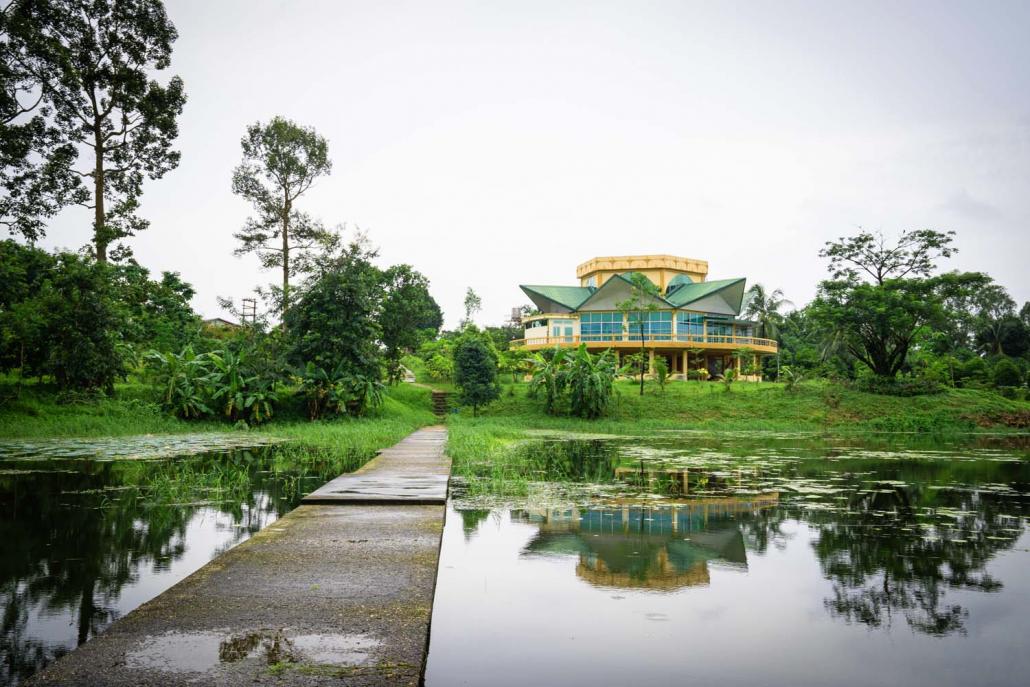 Pyone Sandar did not have an altruistic goal when she first became interested in the mushroom business.
From a family of farmers, she found a niche product in oyster mushrooms and invested K40 million in materials and a 15-year lease on military-owned land. She spent two years perfecting her technique, and another four years developing her farm and a network of customers.
"I was only in operation for one year before the military kicked me out," Pyone Sandar said. "In two hours, I had to dismantle everything and leave."
Starting almost from scratch, Pyone Sandar decided to transform her mushroom kingdom into a mushroom movement, disseminating spores of knowledge that could flourish in urban slums and remote villages.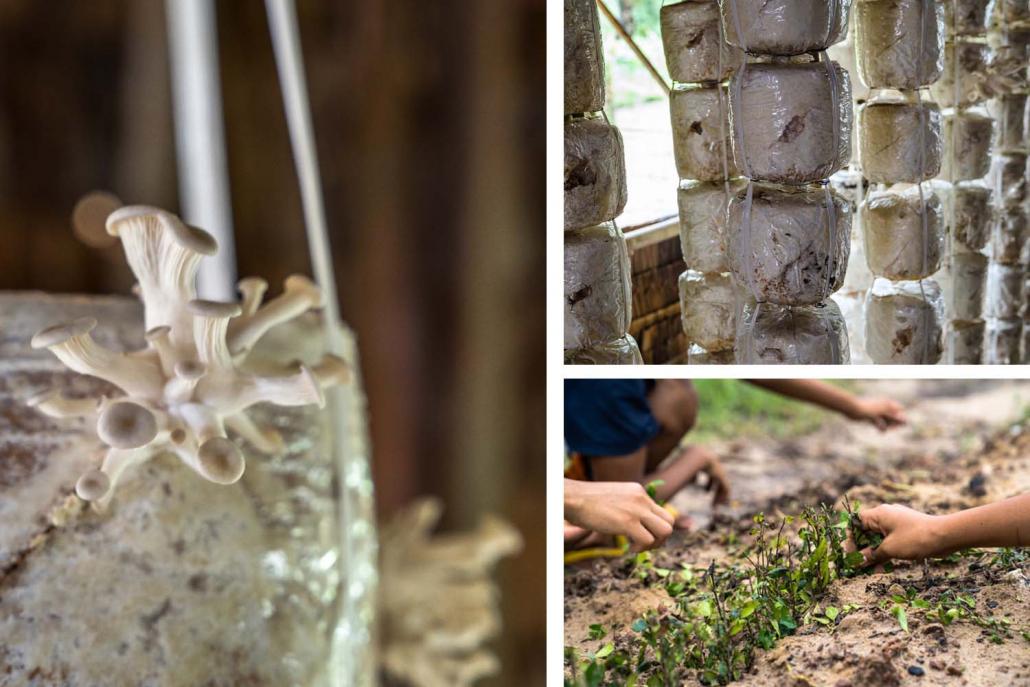 She conducts most of her workshops in a building at Kandawgyi Lake Park, where on a recent Saturday morning a dozen students from Lin Yaung Chi, a Yangon-based organisation for people with disabilities, had gathered.
Half of the large, dimly-lit space was taken up by hanging grow bags, the other with rows of desks cluttered with soft-bound books and worksheets. Pyone Sandar begins the day with a pre-test and then dives into oyster mushroom lore, explaining where mushrooms are grown and when, which are perennial and which are seasonal, mushroom chemistry, nutritional value and how to market mushrooms in Myanmar – a skill not found in textbooks.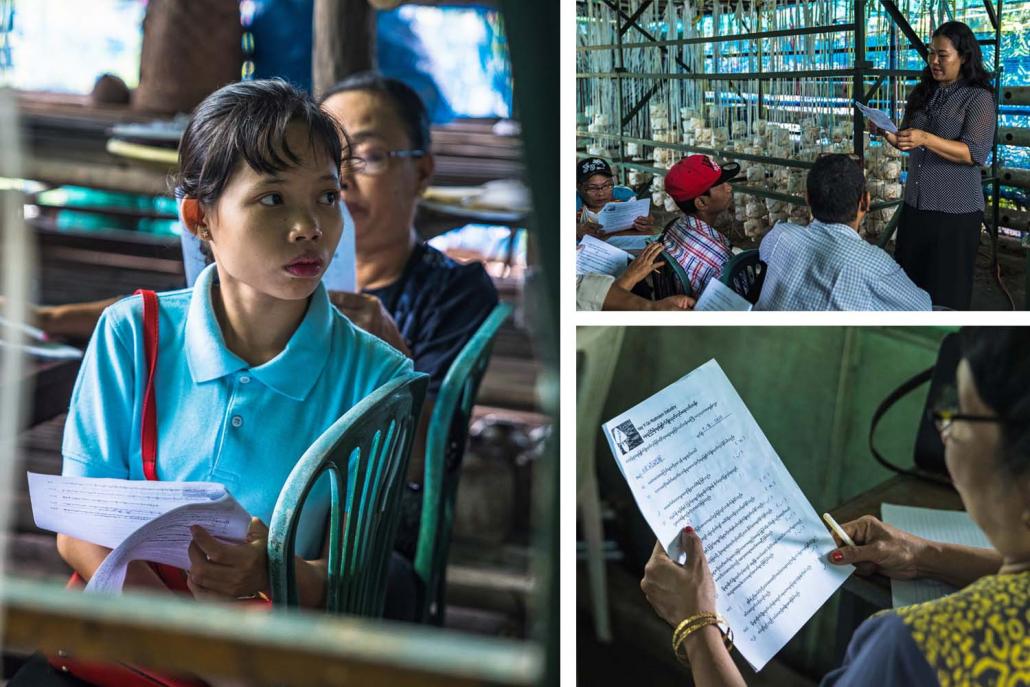 "You can't just teach people how to grow mushrooms. You have to teach them how to sell them and what the market conditions are," she said. "Without that knowledge, you can't grow mushrooms."
"Normally people with disabilities make a living selling flowers or lottery tickets; other kinds of work are difficult," said U Khin Aung Than, the director of Lin Yaung Chi and a class participant, during a tea break.
One physically impaired man says he fixes electronics for a living; another woman, who is blind, sews. From the back, a woman announces that she doesn't have a disability, but her son does, and she hopes to provide him with a skill he can use all his life.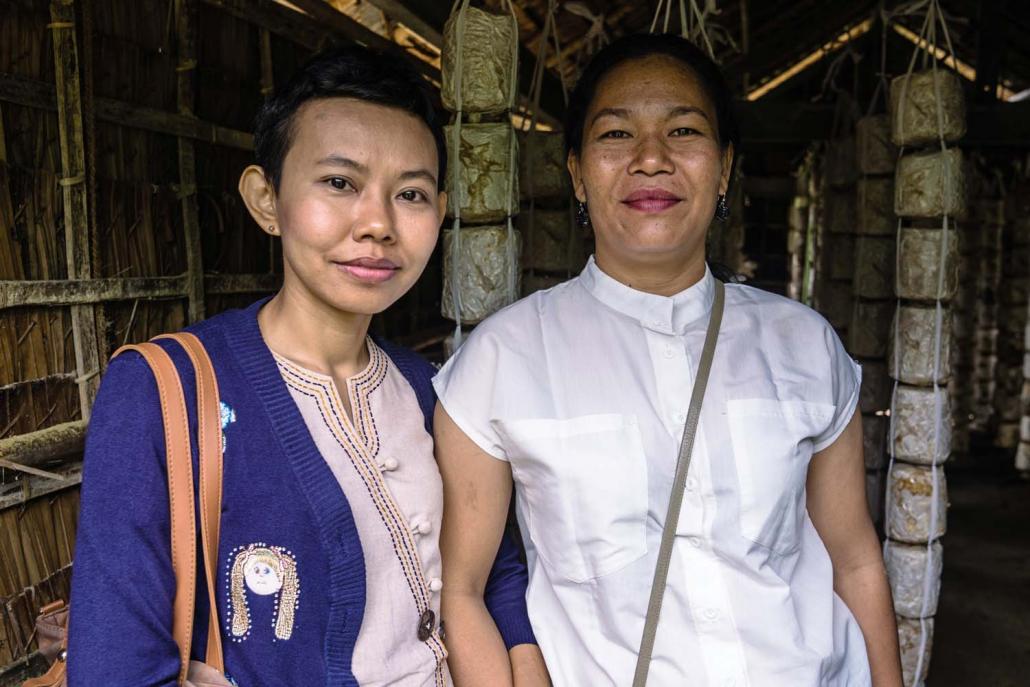 From each class of ten students, Pyone Sandar grooms the best to become instructors. A few have begun their own mushroom cultivation classes in Rakhine State.
"Mushroom growing can help develop any state and region," she said.
Veronica may take up the mantle of mushroom trainer when she returns to Chin. For now she just wants to keep the St Mary's fungi growing.
TOP PHOTO: Evelyn Yu Yu Swe | Frontier