It was perhaps inevitable that the disbursement of billions of kyat to help needy households weather the COVID-19 storm would lead to questions about administrative competence and corruption.
By YE MON and HTIN LYNN AUNG | FRONTIER
The elderly man ambled down the street in an old white T-shirt and an army jungle hat, clutching a piece of paper on which he had scribbled his Citizenship Scrutiny Card number.
When he reached the local National League for Democracy office in Aung Mingalar ward, in Yangon Region's outer northern Hmawbi Township, Saw Bo Bo, 85, complained to NLD staff that he'd never received his payout under the government's COVID-19 financial relief programme.
Government efforts at relieving the economic impact of COVID-19 began with food handouts to the needy in April, followed in July and August by cash payments of K20,000 to about five million low-income households. In early November, the Ministry of Union Government Office announced that a third round of payments would be provided to those with no "regular income": K40,000 for eligible households in townships under stay-at-home orders, like Hmawbi, and K20,000 elsewhere, where residents are still allowed to leave home to work.
After hearing complaints from his constituents that these latter payments were not being disbursed, Pyithu Hluttaw MP U Aung Win (NLD, Hmawbi) ordered the township NLD office in late November to survey residents in each ward and ask if they'd received their K40,000. Bo Bo had come to the office to confirm that he hadn't.
Bo Bo retired as a warrant officer from the Myanmar Air Force at 60 and has since supported his wife and son, who suffers from multidrug-resistant TB, plus another relative on his monthly K120,000 pension – the family's only regular income.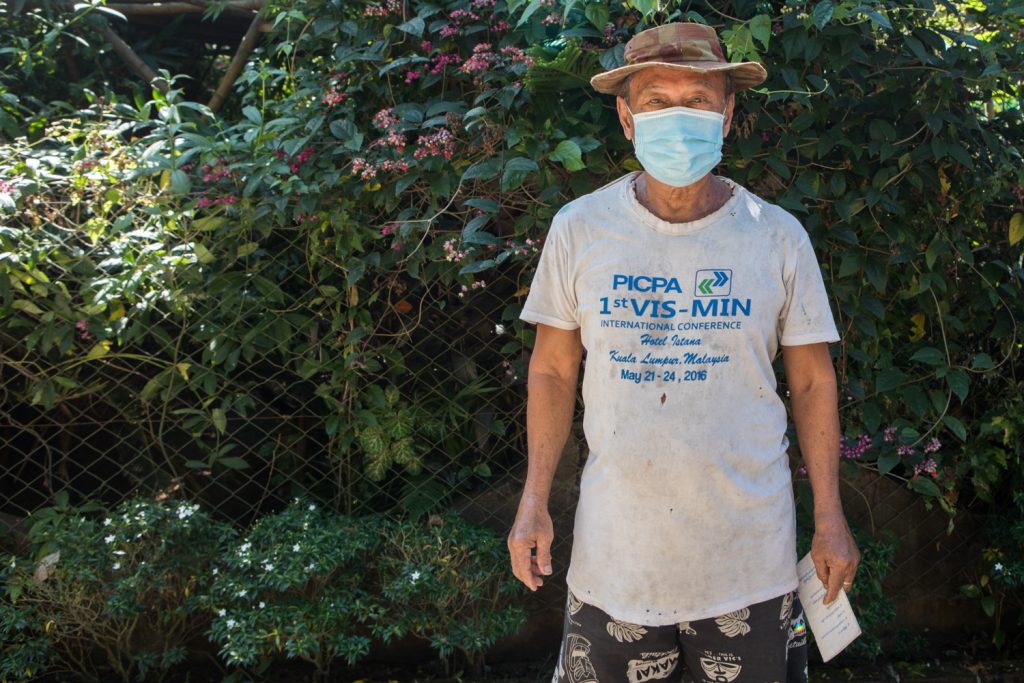 Because the pension qualified as regular income, administrators at the NLD office told Bo Bo that he was not eligible for the relief money. The regular-income stipulation makes ineligible small shop owners, animal-owning farmers, daily wage labourers and pensioned retirees, according to the ministry.
Bo Bo found this explanation perplexing.
"I think the authorities believe that all retirees receive large pensions, such as U Than Shwe [the retired senior general who headed the State Peace and Development Council]," he told Frontier on November 26. "But my pension is not enough to ease our hardship. With K40,000, I could buy my son medicine."
U Ko Gyi, 73, chair of the NLD branch in the Tat Kyi Kone village tract, has also lived on a military pension since retiring from the air force as a lance corporal in 1972. His monthly payment is even smaller than Bo Bo's, at just K24,500, and his wife receives a K90,000 monthly pension.
"The government needs to consider the wide variation in people's retirement pensions," he told Frontier. "That K40,000 payment would be so helpful for us, but we aren't eligible."
Hmawbi survey
Aung Win ordered the survey on November 22 after receiving thousands of complaints from constituents in need who said they'd never received payments – and after hearing rumours of others who didn't need it receiving the money, he said.
He told Frontier on November 24 he had first sent his complaints to the General Administration Department in Hmawbi Township but did not receive a response.
"I asked the GAD to share lists of who was eligible with the regional MPs but they didn't do it. Now, some well-off households received the K40,000 and some needy households did not; that's why I asked the NLD office in Hmawbi to conduct the survey," he said.
He said he plans to send his findings all the way up to the president and state counsellor.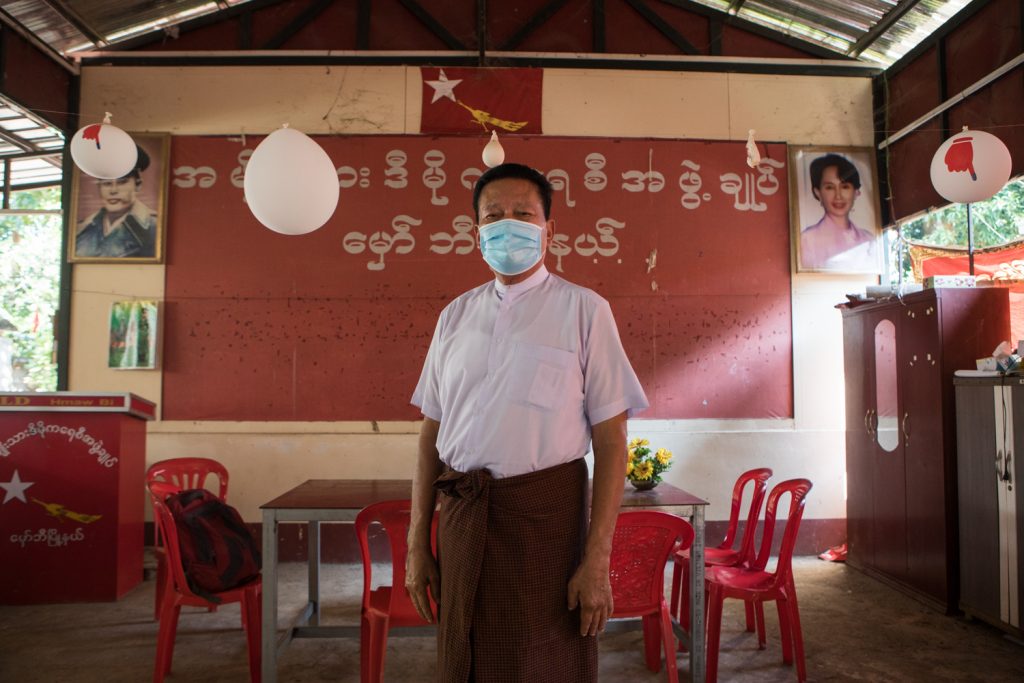 The Hwambi GAD declined to answer Frontier's questions about the distribution of the payments but did acknowledge that it had received K18 billion to distribute among 46,135 households in the second week of November.
Aung Win contends that most of these households never received their K40,000 payments.
"Administrators' mismanagement has kept large sums of money from the needy," he said, suggesting some unscrupulous ward administrators have been pocketing the funds.
Ko Gyi, the retired air force officer and Tat Kyi Kone NLD chair, said about half of the funds in his village tract went to households that should have been ineligible, leaving half of all needy and eligible households without relief.
He said he knew of some cases in which, when one employed worker received the payment, it inspired their colleagues to also seek payments. "The eligibility criteria need to be reconsidered and more strictly enforced if there's another round," he said.
The survey in Hmawbi Township will continue until December 3.
"The GAD has a list of the households that received the K40,000, and we will compare it with the data from our survey. Then we'll know if the ward administrators disbursed the money or not," Aung Win said.
Countrywide complaints
Hmawbi is one of 44 Yangon Region townships that the Ministry of Health and Sports placed under stay-at-home orders in September as COVID-19 cases began to escalate. The restrictions have also been placed on residents of two townships in Mon State and three townships each in Ayeyarwady, Bago and Mandalay regions.
On November 19, Minister for the Office of the Union Government U Min Thu reiterated in a Facebook post that the relief handouts were being distributed under the government's COVID-19 Economic Relief Plan to 6,106,761 needy households across the country – K40,000 for households in townships under stay-at-home orders and K20,000 each for households in other townships.
In a post on November 24, the minister said this third round of payments had been "100 percent" completed in Kachin, Kayah, Kayin and Shan states, Ayeyarwady, Mandalay and Tanintharyi regions, and in Nay Pyi Taw. He said disbursement in the remaining states and regions was at least 97pc complete.
He also the ministry had received 37,575 complaints about the programme as of November 23 – more than 90pc of them in Yangon.
Administrator of Yangon's Dawbon Township U Kyaw Thet Htoo believes complaints rose primarily in townships under stay-at-home orders only when payments were doubled in those townships during the third round of relief.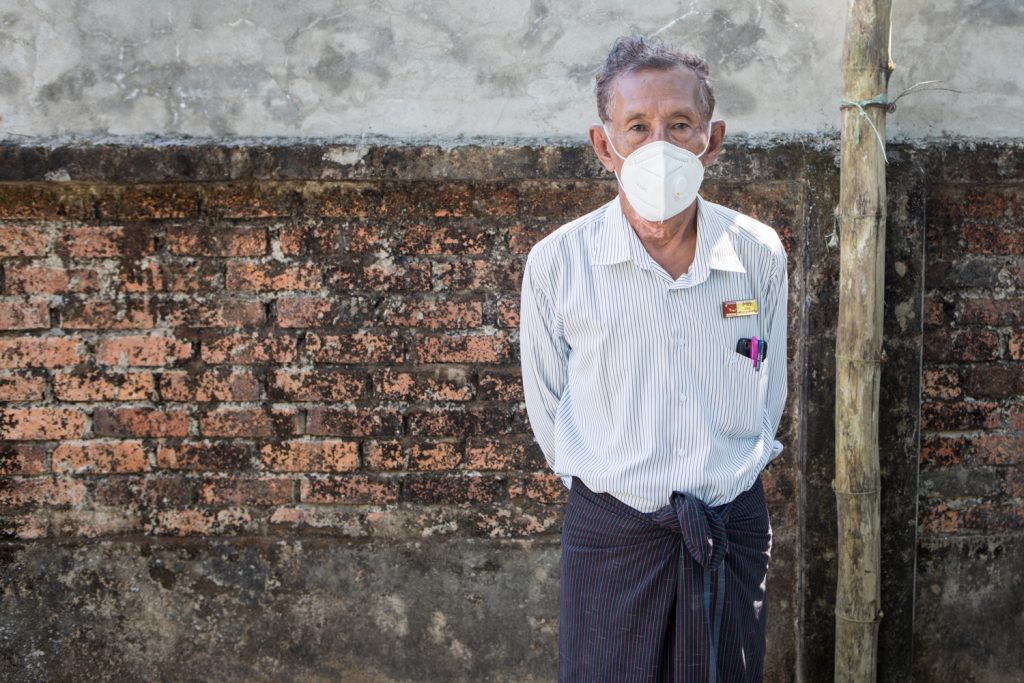 "The people did not notice the COVID-19 relief payments in the earlier rounds, but now they want it because it has increased to K40,000. That is why there are so many complaint letters," he said.
But the problem is not completely confined to townships under stay-at-home orders.
Daw Nyunt Nyunt Htwe, 50, lives at Kalar Tuu Myaung village in Ayeyarwady Region's Bogalay Township. She and every other villager Frontier spoke with there on November 29 said they received just K15,000 each from the village head. She said she was perplexed why none of her neighbours seemed too fussed about the discrepancy.
"I don't know why we got only K15,000 and no one is complaining," she said.
In his November 24 Facebook post, the Union minister Min Thu said that, with the third round of relief nearly complete, his ministry is now turning to a new task: examining complaint letters.