After a thrashing at the hands of Vitaly Bigdash in January, Myanmar's MMA hero has a shot at redemption in what may be his last chance to become middleweight champion.
By RJ VOGT | FRONTIER
Photos VICTORIA MILKO
THE NEWEST scar on Aung La Nsang's face stretches from one side of his left eye to the other, a shiny pink shadow draped across his cheek. He says it took 11 stitches to sew the wound shut.
Every time the 32-year-old mixed martial arts fighter looks in the mirror, the scar is a reminder of the last time he stepped into a metal cage with Vitaly Bigdash, ONE Championship's undefeated middleweight champion. Aung La Nsang lost that fight, his first career title contention, but on June 30 he has a shot at redemption. The rematch, billed as "Light of a Nation" and promoted by Asia's biggest MMA enterprise, will take place at Yangon's Thuwunna Stadium – his home turf.
"It's a fist fight, and this one's going to be violent," he told Frontier, relaxing in a teashop off Theinbyu Road in Mingalar Taung Nyunt Township, a week before the event. "I'm going to make it nasty."
If their first contest is any indication, Aung La Nsang has a high threshold for "nasty". When they met in Jakarta on January 15, the two fighters seemed relatively evenly matched through two rounds. The tide turned early in the third, however, when Bigdash landed a heavy left kick to Aung La Nsang's neck and jaw.
Rewatching the fight, it's hard not to wince as the Kachin fighter staggers, stunned, and then Bigdash pounces, throwing 12 straight punches at his exposed face. Later in the round the Russian champion pins him to the ground, smashing three elbows into Aung La Nsang's left cheek and splitting open 11 stitches' worth of skin. Excessive bleeding forces the referee to pause the fight briefly so that Aung La Nsang can clear the blood from his eyes and continue.
During a normal ONE event, the match would have ended after the third round, with Bigdash the clear victor. But championship fights last five rounds; Aung La Nsang had 10 minutes left to either overcome his injuries or succumb.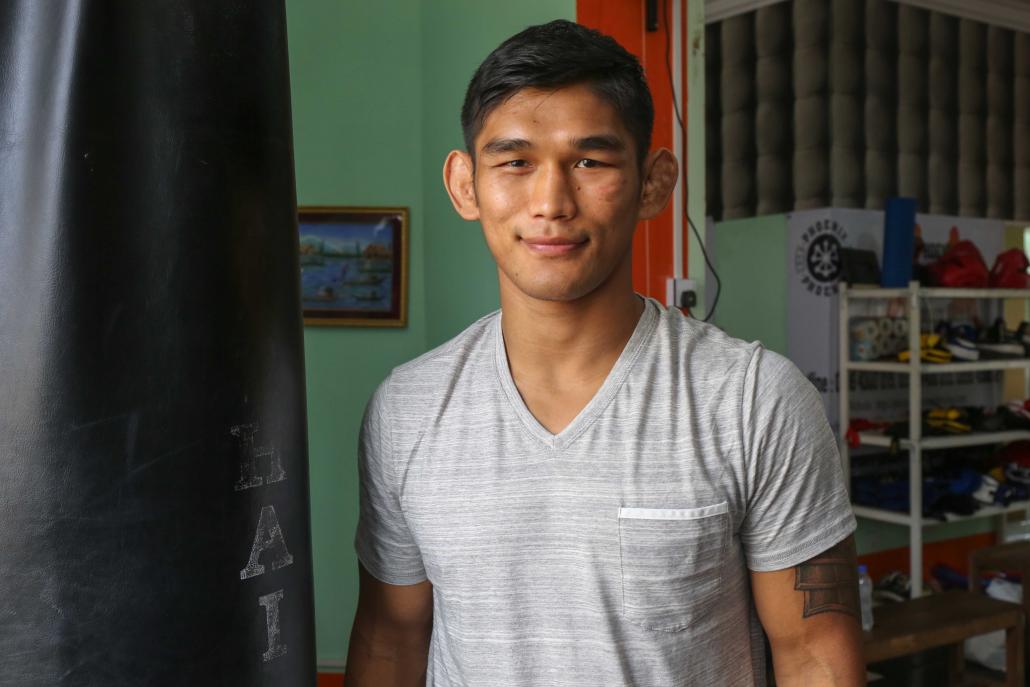 aungmilko-20.jpg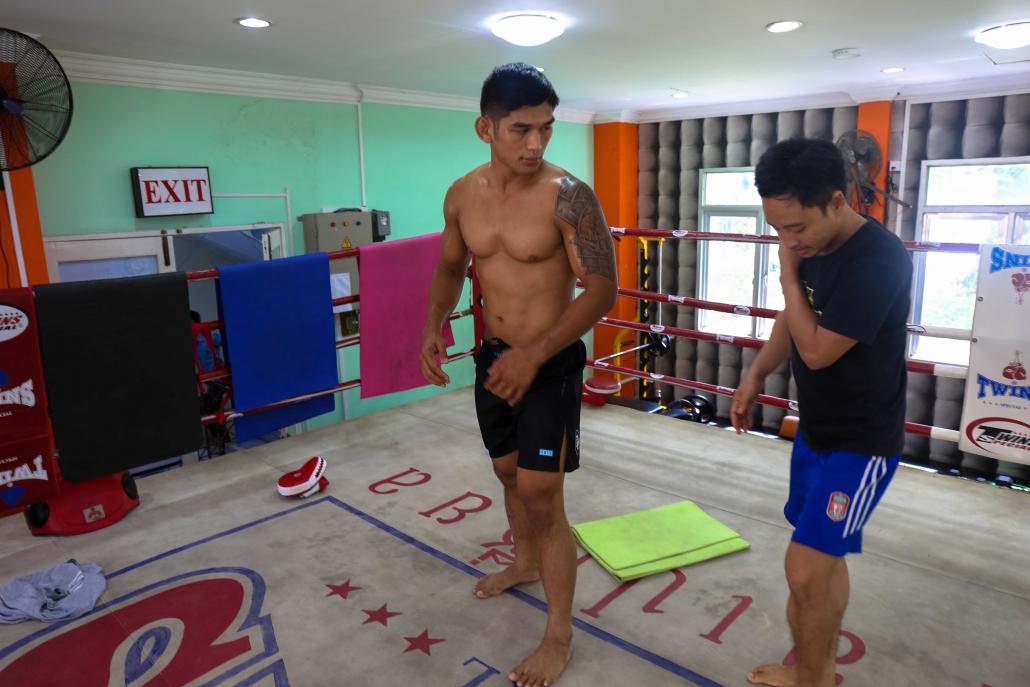 "Burma man – there's a lot of things going on out there, man."
Five years later, a lot is still "going on" out here, especially in Aung La Nsang's home state, Kachin. Since 2011, when a 17-year ceasefire broke down, the Kachin Independence Army has been clashing regularly with government troops, forcing around 87,000 civilians into refugee camps. Most recently, fighting has flared around the amber and gold mines of Tanai Township north of the state capital Myitkyina.
Aung La Nsang left Myitkyina as a boy to attend the International School of Yangon. After graduating, he immigrated to the United States for university and gained political asylum in 2005. He remains relatively unknown in America, where he lives with his wife and four-year-old son. Beyond the occasional diehard MMA fan or fellow Myanmar national, few people recognise him on the street, he said.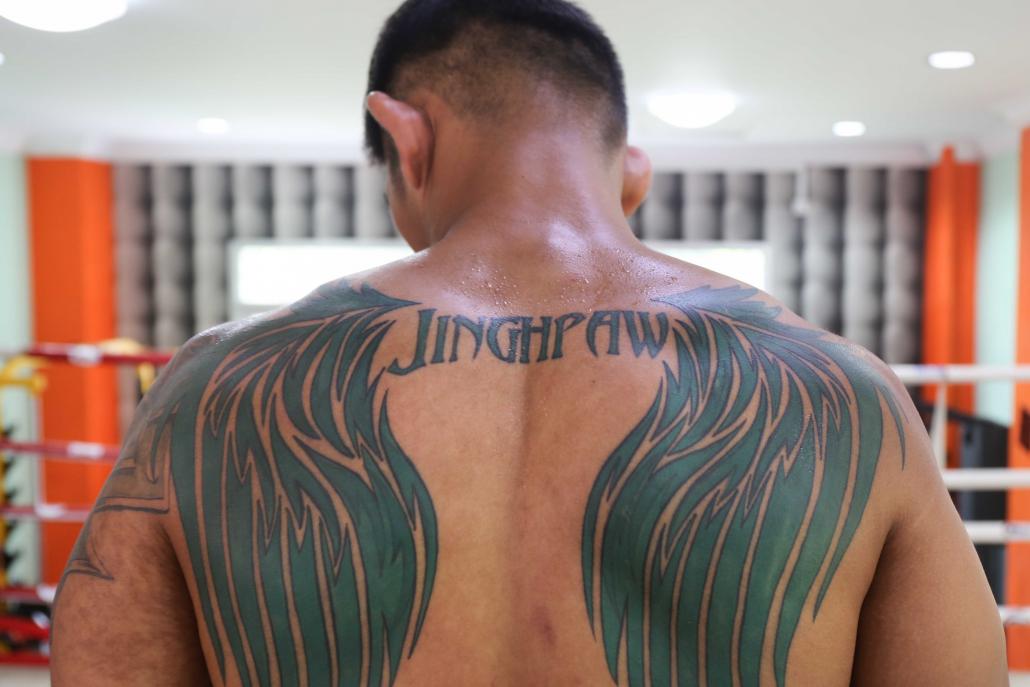 aungmilko-34.jpg