A recent show in Yangon brought together members of the city's growing punk community, who still face ostracism due to their lifestyle choices.
Words & Photos NYEIN SU WAI KYAW SOE | FRONTIER
MA SOE PWINT PHYU got her first sight of young men dressed as punks when she arrived in Yangon from her Ayeyarwady Region hometown. She was shocked.
"I was so afraid of them," she said. "But now, being a punk is my life. I love the fashion, I love the accessories; I've pierced my nose and mouth."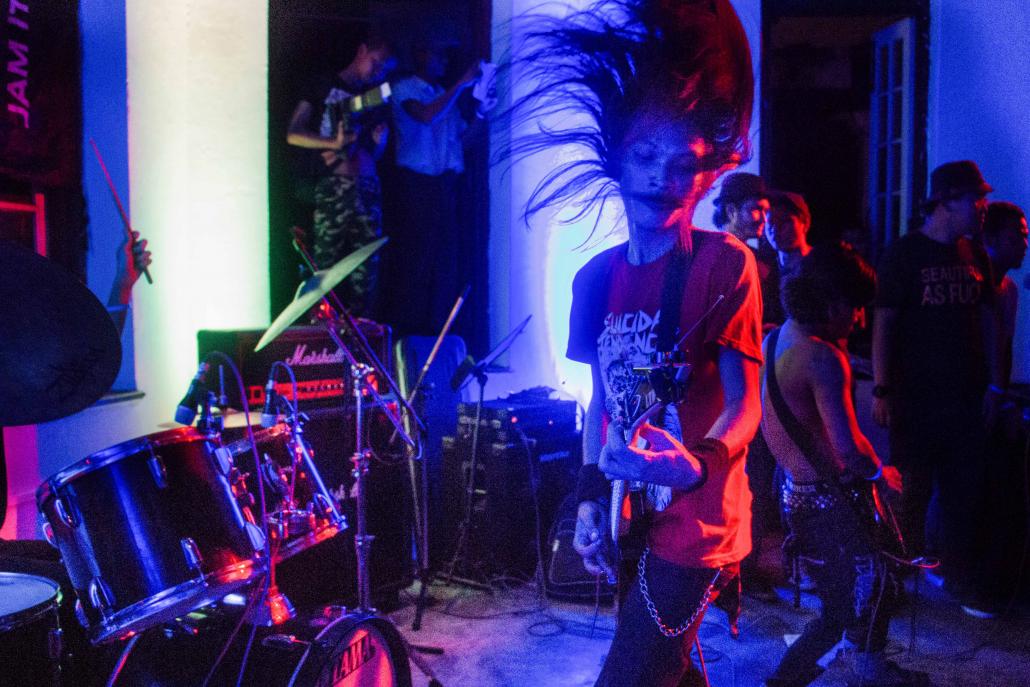 She also loves the music – or, at least, the lyrics. But as one of the few women in the punk scene, she's had a hard time realising her ambition of starting a band. Most women are reluctant to embrace the punk lifestyle as Soe Pwint Phyu has due to conservative social attitudes.
"My parents don't like what I do, but they don't force me to stop … I don't care what other people think about me. I love living freestyle."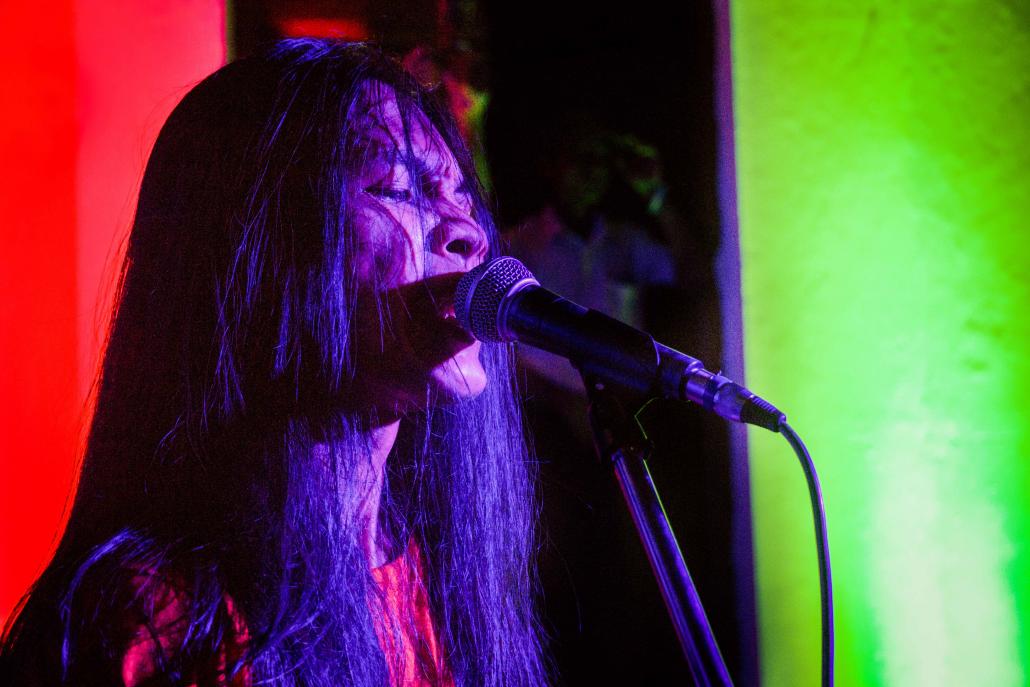 She was speaking to Frontier during an underground show organized by Jam It! held at Yangon cultural space Goethe Villa on September 11.
Three of the 10 bands on the bill were punk, including Never Reverse. Lead guitarist and vocalist Maung Nyan started the band in 2009 and began performing the next year; he's since built up a loyal following in the underground scene.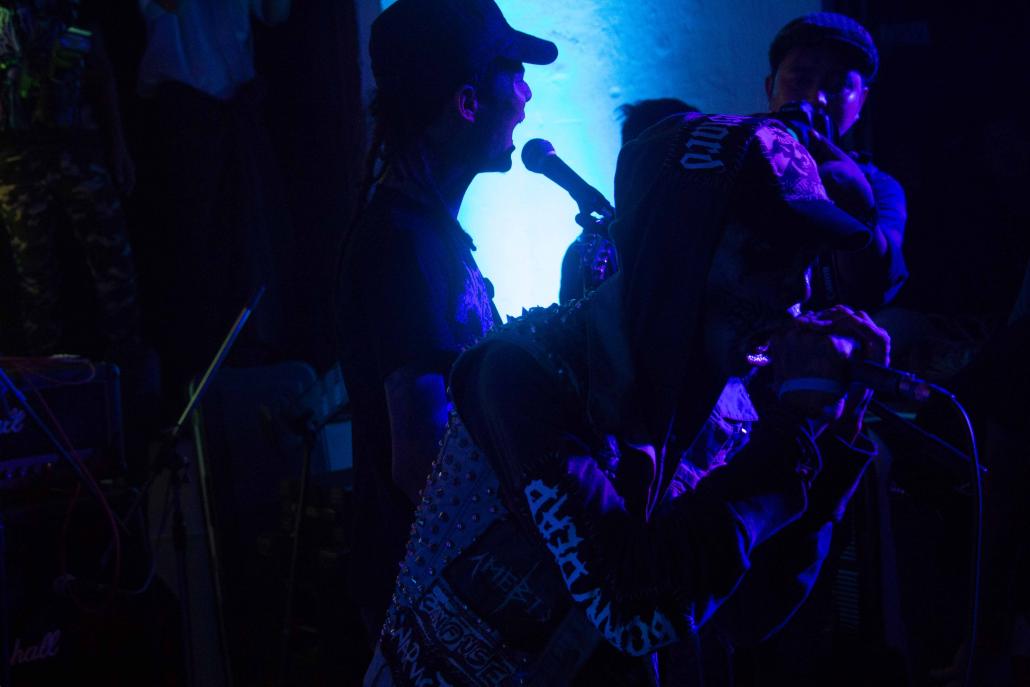 It hasn't been easy. All of the other original members quit, some because of drug abuse. For a while Maung Nyan was the only member, but the rest of the current line-up – Japan Gyi and Ah Thay Lay – soon joined him. He writes only original songs, most with a political bent.
"I write songs about human rights, war and punk society," he said. One recent tune: "Burning the Society." It's about "good people gone bad – becoming cruel and rude".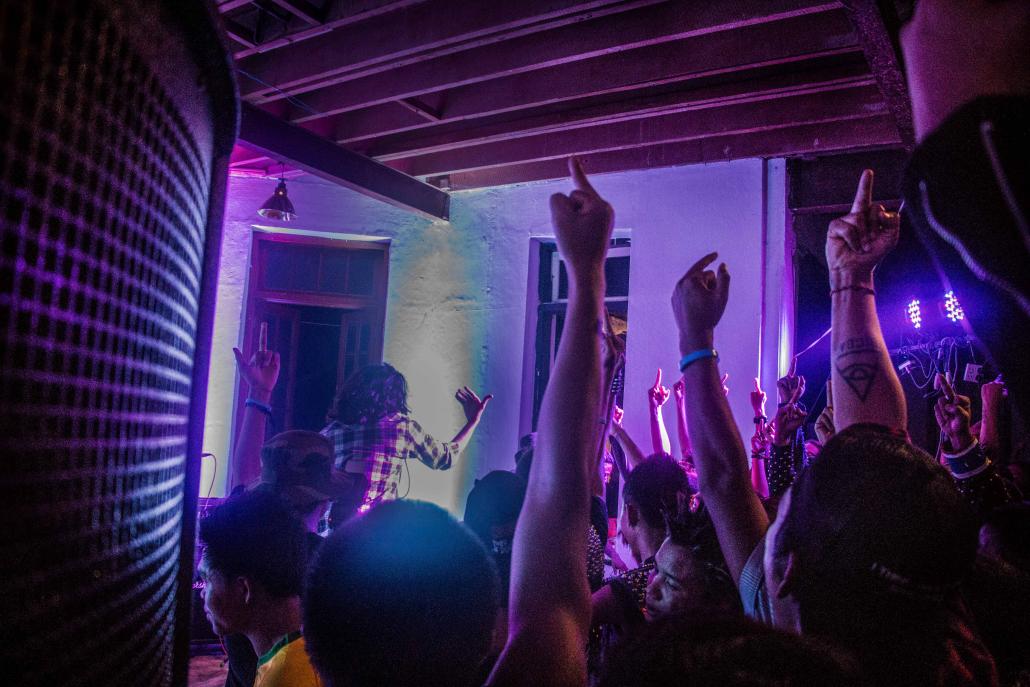 Becoming a punk was Maung Nyan's response to watching the authorities shoot protesting monks and civilians on the streets of Yangon in 2007. He equates being a punk to a "one-man revolution".
"At that time I wanted to stage a revolution against the authorities but I didn't know how to because I was just a kid. I knew it wouldn't do any good to protest with my friends," he said. "I searched for an answer for a long time, and then I discovered punks."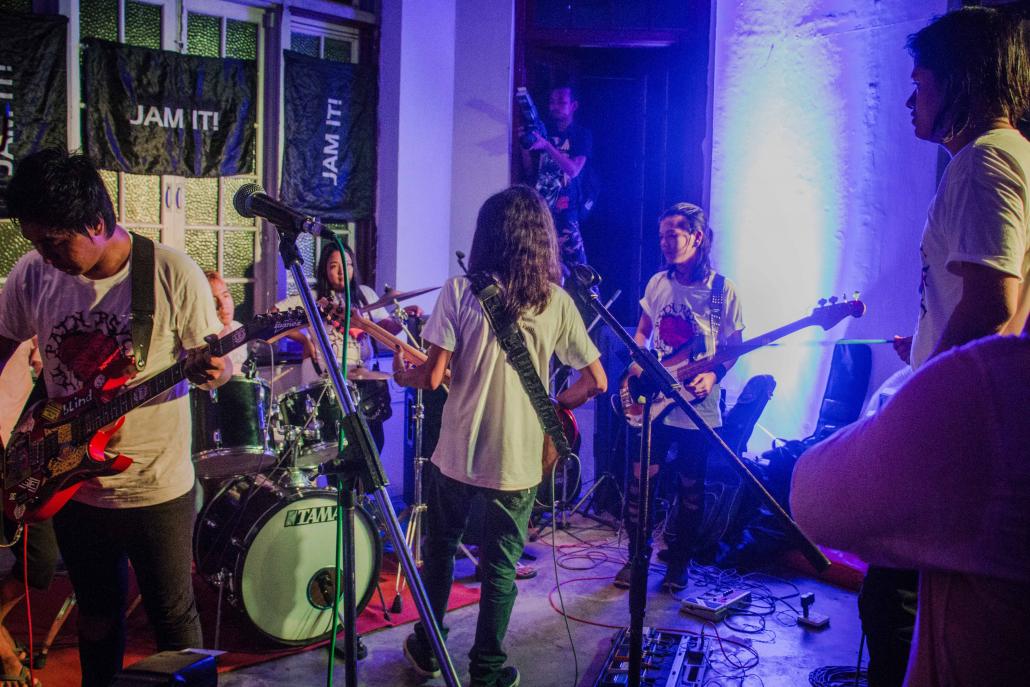 Another important moment for Maung Nyan was when a friend who worked as a sailor returned from abroad and shared the punk CDs that he'd bought overseas. Maung Nyan went to an internet café, downloaded the lyrics to songs by the Sex Pistols and The Casualties, and translated them into Myanmar. Something clicked.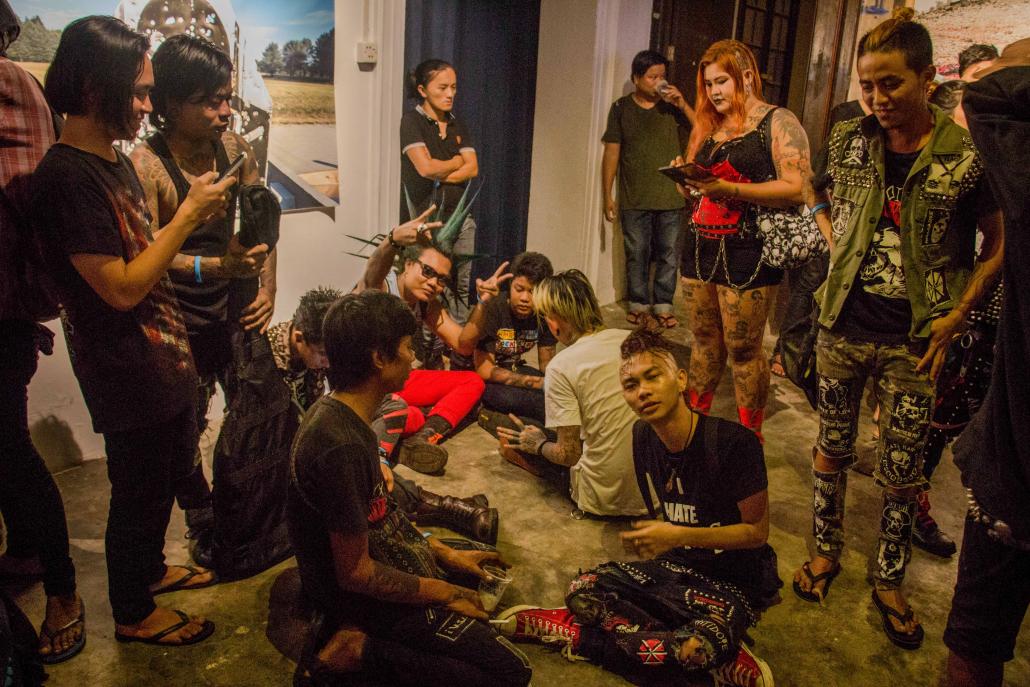 He's aware that many people don't like his choice of lifestyle, and particularly his appearance. In true punk tradition, he says he doesn't care.
"My motto is, 'I do what I want. I don't care what other people think. I know what I'm doing.'
"We have our rights. For example, I can fix my hair how I want to. In the street, others who shout out about human rights tell me to fuck off. But it's my right."