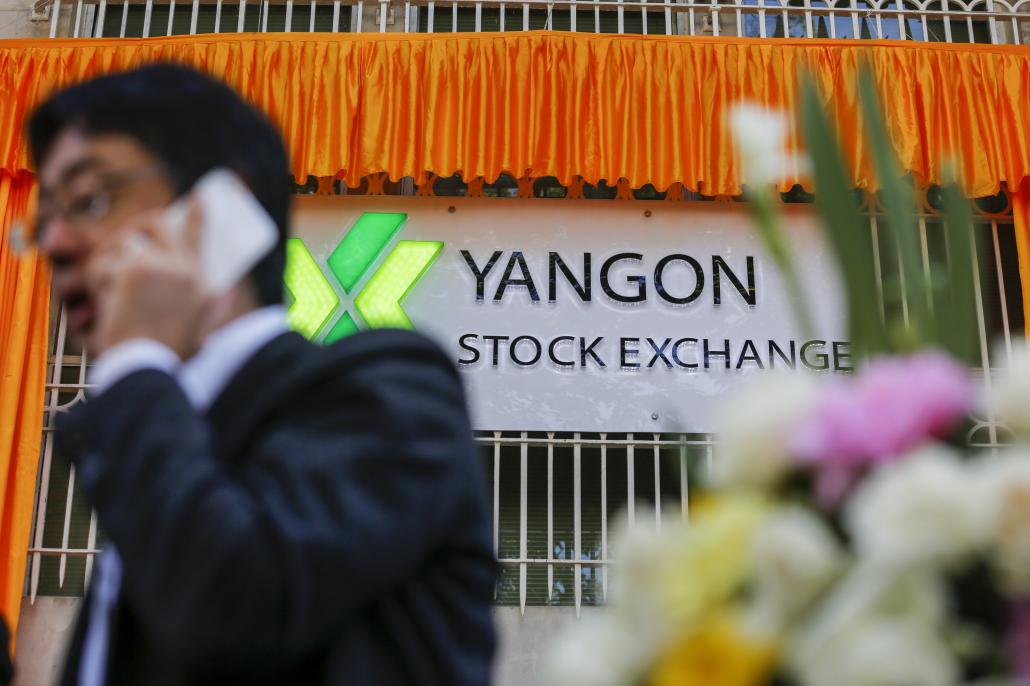 YANGON — Myanmar's first official bourse — the Yangon Stock Exchange (YSX) — opened on Wednesday with six listed public local companies whose shares will not be traded till March, Securities and Exchange Commission Myanmar (SECM) chair Dr Maung Maung Thein said.
The listed companies include the First Myanmar Investment Co. Ltd, First Private Bank, Great Hor Kham Public Co. Ltd, Myanmar Agribusiness Public Co. Ltd, Myanmar Citizen Bank and Myanmar Thilawa SEZ Holding Limited.
"They are the best of the best," Dr Maung Maung Thein said of the selected listed firms.
Despite officially listing the six companies Wednesday, there will be no trading in their shares until the beginning of March because the bourse's digitalised trading system is not yet operational, Dr Maung Maung Thein said.
The listed companies were selected from nine candidate companies.
Kanbawza Bank (KBZ) received the first license to operate a securities company for YSX. There were ten selected securities companies but the remaining nine are not yet licensed.
The YSX is jointly owned by the Myanmar Economic Bank (51 percent), Daiwa Institute of Research (30.5 percent) and the Japan Exchange Group (18.5 percent).
The three investors have spent 32 billion kyat (US$ 24.8 million) on setting the YSX up.