In the economic downturn following the coup, a growing number of women have turned to sex work, where they struggle for income and face assault and extortion by criminal gangs.
By MOE TAW DAR SWE | FRONTIER
"Before, if someone offered me K10,000 for sex, I'd hand it over to other sisters who couldn't support their families," said Ma Kyi Pyar*. "Now, I'll take K5,000."
A thin woman in her late 30s, with dyed red hair and wrinkles that show through her heavy makeup, Kyi Pyar has been a sex worker in Yangon since 2016. She lives in a village in Hmawbi Township on Yangon's outer northern fringes with her five children and mother-in-law. When her husband died seven years ago, Kyi Pyar suddenly had to provide for her young family.
"I went to a relatives' house and did whatever chores they wanted, but I couldn't earn enough," she recalled. "Then I went alone to Sule Pagoda Road in downtown Yangon and began making money as a sex worker."
"I had two or three customers a day and was earning about K50,000, which was enough to support my family." But amid the economic turmoil that has followed the February 2021 military coup, customers are paying far less. "In the past the price was K20,000 but now customers don't want to pay even K10,000," she said, adding that she has debts worth over K300,000 (US$107 at market rates).
"Sex workers have been having a hard time since the COVID-19 pandemic, and after the military seized power it got worse. [Some] commodity prices have tripled and they have families to support," said a member of a Myanmar NGO that provides healthcare, legal education and livelihood support to women in the industry, but which does not wish to be named because of the sensitivity of its work.
'I can't refuse what they offer'
Prostitution has long been illegal in Myanmar, although brothels exist in many townships of Yangon, often masquerading as karaoke or massage venues. Sex workers are also widely stigmatised as an affront to Myanmar culture and religion and endure routine discrimination.
The NGO worker, who did not wish to be named, said most sex workers are poorly educated and lack the resources to start a small business that would enable them to be financially independent. Many enter sex work after a divorce or the sudden death of a partner leaves them with few other options to support their children.
She said there had been a noticeable increase in the number of sex workers in Yangon since the coup. Sex workers can regularly be seen waiting for customers by roadsides in townships such as North and South Dagon, East and West Hlaing Tharyar, Thaketa and Insein, as well as parts of downtown Yangon. "Some are young, but some are aged over 60," she said.
The increased number means there is more competition for customers, who appear to have decreased amid growing poverty. These factors have driven down rates for sex work and allowed customers to dictate terms. Three sex workers told Frontier that they were getting less than half their pre-coup minimum rate of K20,000 and could no longer choose the venue. "Now, they set the price and I can't refuse what they offer. Otherwise, I'll have nothing to eat," said Kyi Pyar.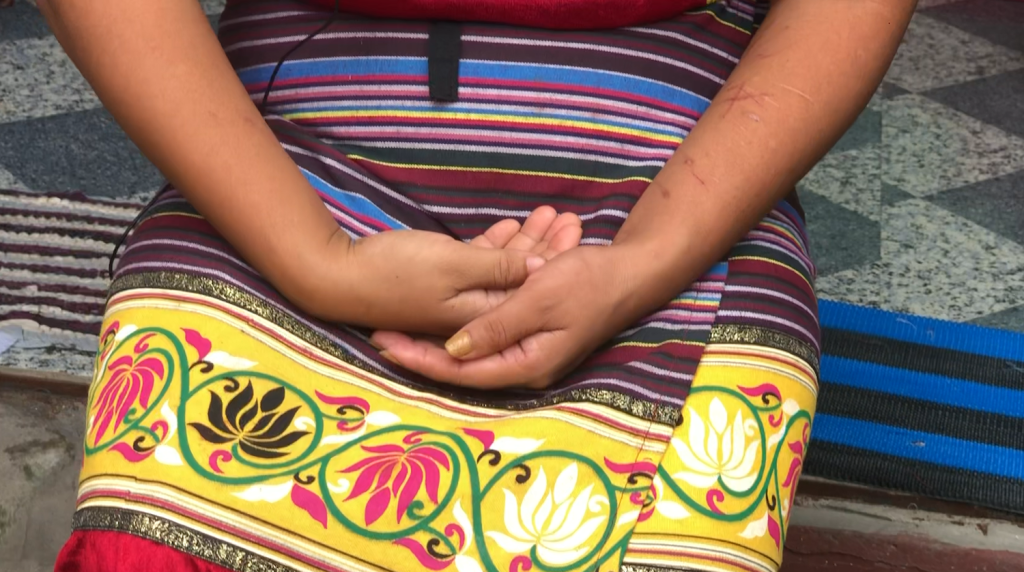 Increased competition often leaves sex workers with no income at all. "Even if I sit and wait all day, I may not have a customer; it's not like it was before," said Kyi Pyar, who still goes to Sule Pagoda Road every day.
Ma Khin Hnin*, who waits for customers in public places in South Dagon, told Frontier that she had not had a customer for nearly two weeks and worries about buying food and paying rent.
Khin Hnin and her husband divorced three years ago and she was left with three children. Her financial situation gradually deteriorated and she was advised by neighbours to become a sex worker.
She was able to support her family until the coup, when earning opportunities slumped. She has sent two of her children, aged seven and 10, to a monastery to live because she couldn't afford to feed them. Her remaining child still lives at home, in the care of a neighbour.
"It's getting harder and times are bad. In the old days, I was afraid of being caught by the police, but at least I had money," Khin Hnin said.
Meaner streets
On February 8 last year, an 8pm to 4am curfew was imposed in Yangon and Mandalay in response to the massive street protests against the coup. The curfew was eased to 10pm-4am two months later and was relaxed further in March this year to 12am-4am. However, it continues to deprive sex workers of their peak working hours and means they also risk arrest for working too late.
"Before, when there was no curfew, it didn't matter what time they came home and they faced no extra danger," said the NGO worker.
But while sex workers have always been vulnerable to arrest and mistreatment by the police, increased lawlessness under military rule means they also constantly risk being beaten and extorted by criminal gangs.
Five sex workers interviewed by Frontier said they had they had each been assaulted multiple times by gang members, who approach them in small groups while they are waiting for customers and demand protection fees of up to K5,000
Ma Sara*, 30, said that if they don't pay, the gangs take their phones, beat them and force them to leave the area. "They slapped my face when I told them we had more to fear from them than the police," she said.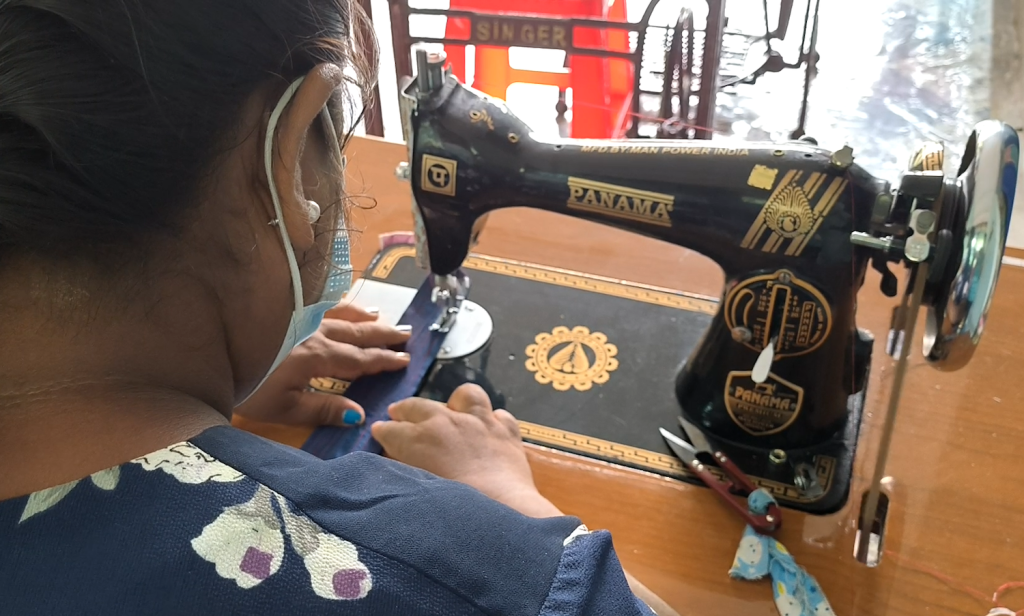 Besides gangs seeking protection money, sex workers also experience violence from customers. Seven months ago, a man approached Ma Sara at a bus stop where she often waits for customers and they agreed a price for sex. When she accompanied the man to a different location to complete the transaction, another man was there. When she refused to have sex with both of them, they turned nasty.
"One of them threatened me with a knife and grabbed my throat and the other pulled my hair and hit me on the head," Ma Sara said. The two men both forced her to have intercourse with them, then gave her K10,000 and left her alone on the road.
Later that day, the two men approached Ma Sara again at the bus stop and demanded their money back to buy beer. Worried about who would feed her children if she were killed, she handed over the cash.
The NGO worker said such incidents had become increasingly common. "When something like this happens, the girls don't have the courage to go to the police," she said.
However, police are more likely to punish than help them; the 1949 Suppression of Prostitution Act, which is still in place, carries a potential five-year prison sentence for soliciting or "seducing" in public.
The NGO worker said that if a sex worker is being preyed on by gangs, the best advice she can offer is to move to another area.
Heads held high
After more than six years as a sex worker, Kyi Pyar is seeking a new livelihood. "The times are no longer good and I'm getting old. The customers want only young girls," she said.
For the past three months she has been attending a free sewing course offered by the NGO. "If I make a living from sewing, I can walk with my head high," she said.
After Kyi Pyar completes the course, she hopes to buy a second-hand sewing machine and teach her teenage daughter how to sew.
Khin Hnin, who is attending the same course, intends to open a small shop and sell what she makes. She wants to secure a livelihood free from the abuses of sex work not just for her own sake, but also that of her three children.
"I know the future won't be easy, but for them, I have to try."
* denotes the use of pseudonym for safety reasons