By HEIN KO SOE | FRONTIER
YANGON – A Yangon judge has found 33 farmers guilty of criminal trespass charges brought against them as they attempted to defend the rights to their land, which was seized over 20 years ago.
Military-run Myanmar Economic Corporation brought charges against the farmers in July 2014, under Section 447 of the Penal Code which punishes criminal trespass with imprisonment or a fine.
They had been attempting to farm their land in Thida Myaing village, near the Thilawa Special Economic Zone. Yesterday at Kyauktan Township court, they were given the choice of 15-days' imprisonment or a K500 fine.
"We will [take this] to the Southern District Court. If we have no more land for our livelihoods it will destroy our lives," said U Kyaw Thu, who owned 10 acres of land that were taken by MEC.
A lawyer representing the farmers, Naw Zin Hlaing Lin, said they intended to fight until the end.
In 1996, the Urban and Housing Development Department seized 660 acres of land in Thanlyin Township and in return, paid farmers a fraction of the market price. The land was transferred to MEC, but it was not developed and so the farmers continued to cultivate it.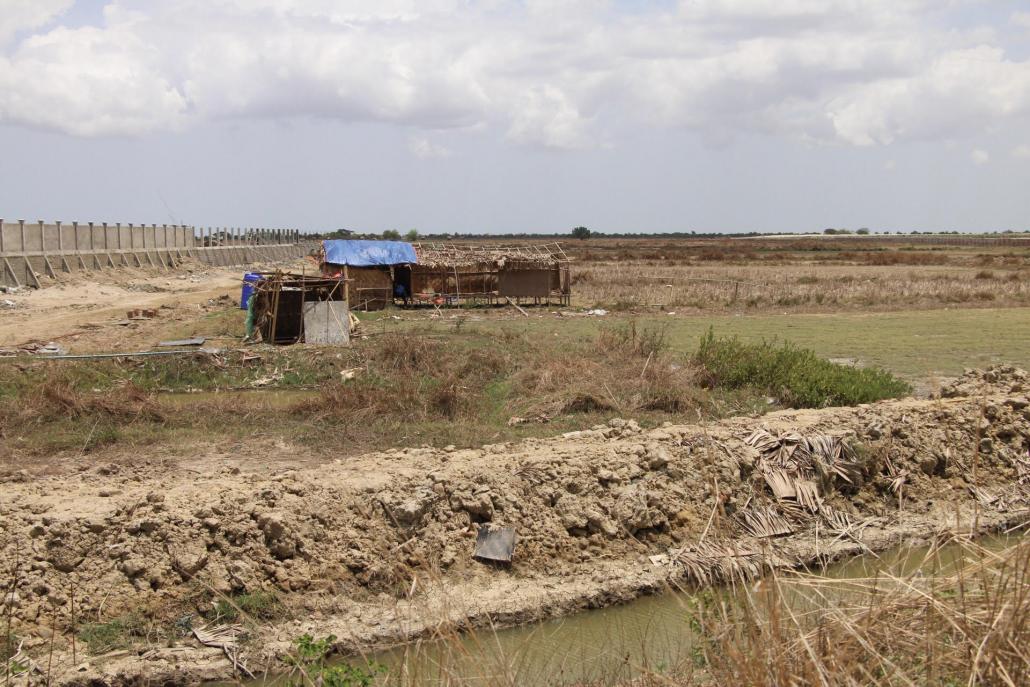 MEC built a shipyard on 108.25 acres in 2002 and charged the farmers a fee in return for use of the remaining land, of four buckets (76 kilograms) of rice per acre per year, until 2012.
Meanwhile, in 2006, the State Peace and Development Council issued MEC with a document known as 'La Na 39' which permits the holder to use agricultural land for other purposes.
The military holding company sought joint venture agreements with other businesses and in 2014, filed a case at the local township court against the farmers for trespassing.
But it was not until 2015, one year after the charges were filed, that the government took the first formal legal steps to buy the land from the farmers, said EarthRights International, a US-based NGO, which has been supporting the farmers and their lawyers.
The charges therefore have no basis and should be dropped, the group said.
MEC had paid 11 of the 33 farmers $20,000 per acre, for nearly 50 acres, as of January 2018. But the other 22 farmers have not yet received anything.
Kyaw Thu told Frontier today he was concerned that the court decision would empower MEC to avoid paying compensation for the remaining land.
"I worry because the court has ruled that we are trespassers, when we were not," he said. "MEC and [its joint venture] businesses may well grab our land based on this court decision."