A small but committed group of comic artists are aiming to boost the readership of Myanmar graphic novels across Southeast Asia.
By SING LEE | FRONTIER
KO WAI LA'S first experience of animation came when he was child, watching an Indonesian cartoon that was being aired on Myanmar television.
"I didn't understand the language, but I watched it and was impressed," he said.
That experience sparked a decades-long passion for animation, and today the 27-year-old is part of a small but committed new generation of comic artists aiming to help Myanmar's comics reach a wider audience.
Such is his love for the medium, the manga maniac once consumed an entire series of 24 episodes, each one 30-minutes in length, in two days. Today though he spends less time watching comics and more time drawing them, creating new stories and characters under the pseudonym Brush Attack.
He is also administrator of the Facebook anime accounts "Myanmar Anime Release" and "Myanmar Indie Comics Showdown", where he introduces both local and domestic titles to the Myanmar audience and encourages them to create their own stories or characters.
"I want to show the world that Myanmar has good quality comics, and motivate our teenagers to draw manga, by curating new foreign titles," he told Frontier.
Wai La is also publishing his first manga series, titled "Amalon", a futuristic story featuring Japanese-style illustrations mixed with Myanmar elements, such as characters wearing traditional dress. In the story, a group of schoolgirl gamers enter a virtual world and transcend between their everyday appearance and their avatars.
"The main characters' school uniform is the iconic national style of green and white, merged with some characteristics of the sailor uniform in Japan," he said.
The story is set in the futuristic city of New Yangon, inspired by the famous Neo Tokyo, which is often depicted in manga, anime and video games. New Yangon features many of the commercial capital's most distinctive landmarks, including the Shwedagon Pagoda.
"I want to introduce our places' history to the world through my work. Also, a localised presentation can attract more readers," he said.
The story is published in digital format by White Merak Comics Studio, the largest in the country, and is sold through an Android app, using phone top-up charges as currency, a clever workaround as many digital payment solutions are still in development in Myanmar.
"Top-up cards are more readily available for kids than other digital currencies," said Ko Nay Oo Lin, 29, chief technology officer of White Merak, which was founded in September 2016.
He said that the platform is built as an Android app due to the operating system's popularity in Southeast Asia, and because it also provides protection for their intellectual property, something the internet and local laws do not offer.
The company's target market is people in Southeast Asia between the ages of 13 and 25, said Ko Aung Ye Kyaw, the founder and CEO of White Merak.
"We are satisfied with the number of registered users, but the number of paid users has not met our target. We need to educate people that they need to pay for this quality of production," he said.
He said that the comic industry globally is competing with online videos and social media, and that they are trying to bring new features to their product to attract a bigger audience.
"We add animated and interactive elements to epic comic scenes like gunfire and explosions to attract an audience who grew up with games, cartoons and animations," he said.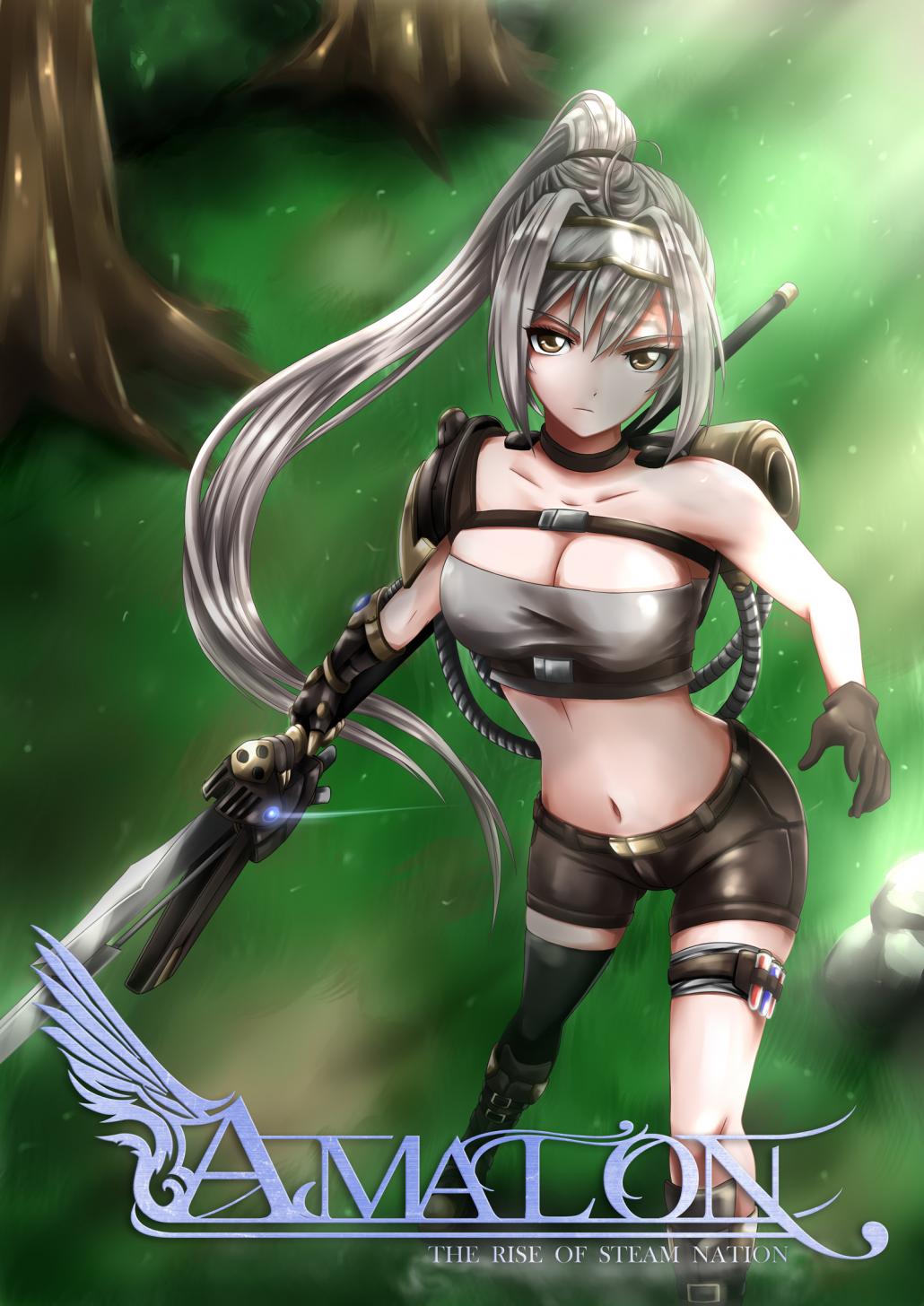 Most comics published by White Merak are created in-house by their eight full-time illustrators, with exceptions like Wai La, who works on a freelance basis.
Many of White Merak's stories make reference to Myanmar's history and folk tales.
The series "Rage of Universes" is a sci-fi remake of the story of King Manuha, who ruled the Thaton Kingdom in the 11th century. Another story under development is being billed as a fictional depiction of "the untold story" of Kyansittha, a ruler of the Bagan dynasty in the 11th and 12th centuries.
White Merak publishes three or four digital comics per month and there are plans to create an inter-connect universe among different stories to "convey a [fan] culture", following the lead of Marvel Studios and DC Comics in the United States.
The studio also collaborates with popular Facebook pages, such as those moderated by Wai La, to work with young artists to encourage them draw and create their own stories and characters, and get a taste of what it is like to have a career as a comic artist.
Facebook pages such as Myanmar Indie Comics Showdown allow individual artists to share their work and interact with other users, said Wai La.
"They can share their knowledge, skills and discuss about artwork here," he said. "There are many young artists who are still very young but are crazy about making comics. We want to let them know that we appreciated their work."
In July, Ko Thant Myat Htoo, 20, won the community's Best Comics Award. The self-taught artist has worked as an assistant for other local publishers.
"If I look back to my early days, most of my enjoyable moments came when I was creating comics. But nowadays comic productions in my country are not as popular as they used to be. Most people are more interested in social media and mobile games," he said.
He said that many people in Myanmar believe that comics are only for children, but that he wanted to create comics that will attract an adult audience.
"I wish to be a full time comic artist if I have a chance," he said. "It depends on how life is going to be in my future, but I will not quit being a part-time comic artist no matter what," said the devotee, who is currently studying mechatronics engineering at the Asian Institute of Technology in Bangkok.
Another challenge for those interested in drawing comics is that many parents don't view it as a viable career path.
"A lot of young people are eager to draw and create comic books, but most parents here decide their children's future," said Aung Ye Kyaw.
Most parents want their children to be doctors or engineers instead of artists. "That is why we are offering prizes and trophies," he said, in reference to competitions they have held. "We want to prove to the artists' parents that they are going to be someone important by their creation."
Aung Ye Kyaw said his parents knew nothing about comic books when he first started drawing, but when they learned about its popularity in places like Japan they became more supportive.
"They wanted me to go [to Japan]. My dream is to become a famous artist but I also want to help local comics to be more developed and to be as popular as Japanese comics are globally," he said.
He said that comic books had been popular when he was younger but that things had changed.
"Along came the economic decline. Then came censorship, and there were less original creations with diversified genres and storylines," he said.
That was part of the reason that as a child Wai La said he preferred foreign comics rather than those published locally.
"To be honest, most of the local comics were love stories. They were based on the fantasy of girls, like [South] Korean soap operas," he said.
He said that he enjoyed some fictional stories about action, horror or sci-fi, but most of them were "copied from foreign comics".
However, he had fond recollection of two stories, Tud Pi, which was about a calamitous hunter, and the detective comedy Ar Phyan Kwee.
"I liked Tud Pi because it taught me that the jungle was scary, and how to survive," he said.
His ambition now is to create comic stories that will inspire a new generation of readers in the country.
TOP PHOTO: Wai La, left, teaches a class to a new generation of comic artists.