For visitors who aren't in a hurry to get back to Yangon, an extra few days in Myanmar's capital city comes with opportunities to bike in the hills, go tubing on a river, lounge in historic town centres – and much else that you probably didn't know about.
By JOE GAYESKI | FRONTIER
IF YOU'RE a foreigner living in Myanmar and you've been to Nay Pyi Taw, it probably wasn't for long. Most visit for only a night or two. Some even make day trips by air, boarding the return flight to Yangon soon after their meetings are done. But next time you're in Nay Pyi Taw, don't give it the cold shoulder. Consider staying for another day or two.
Hear me out. Nay Pyi Taw is doubtlessly an unusual place. Its wide roads, walled-off hotels and echoing government buildings do not exactly shout "weekend getaway". But the capital is far from the "jungle hideout" that I had read about before I moved there. There are townships surrounding Nay Pyi Taw's centre that long predate the concrete and roundabouts. With a motorbike and a little curiosity, there's a lot to explore.
To the east is Pyinmana, an old logging town that served as the headquarters of Bogyoke Aung San's Burma Independence Army during World War II. The town's centre unfolds from a small lake lined with shady trees and fruit stalls, a perfect spot to buy oranges and practise your Burmese. Pyinmana's streets are busy. Motorbikes dart through alleys dotted with teashops, religious buildings of all kinds (including the only Roman Catholic church in the Nay Pyi Taw Union Territory) and multi-storey buildings not unlike those in Yangon. Some of them boast rooftop bars.
In the neighbouring township of Lewe (literally, "distant farm"), lorries compete with water buffalo on a potholed road that once served as the main route between Yangon and Mandalay. The beer stations on this drag are favourite night spots for the hospitality staff of the capital's hotels. Excellent Restaurant, with live music every night, is true to its name. But Lewe looks its best during the day. On a clear morning, you can gaze across rice fields to the northern end of the Karen hills and almost forget that the capital is next door.
I got lucky when I moved to Nay Pyi Taw. I rented a room in Lewe in the home of a Myanmar family, whose eldest son lived in a village in these hills. He once invited me and some friends to the wedding of a neighbour's son. The dawn drive alone was worth the trip just to see the sunlight spilling over the hills, but the celebration was even better.
The village threw a bash for the young couple, decked out in traditional Karen clothing. There was music and dancing and – contrary to our expectations of sobriety – a free flow of rice wine served in bamboo cups. The wedding was my best day so far in Myanmar, and it was all within the Nay Pyi Taw Union Territory.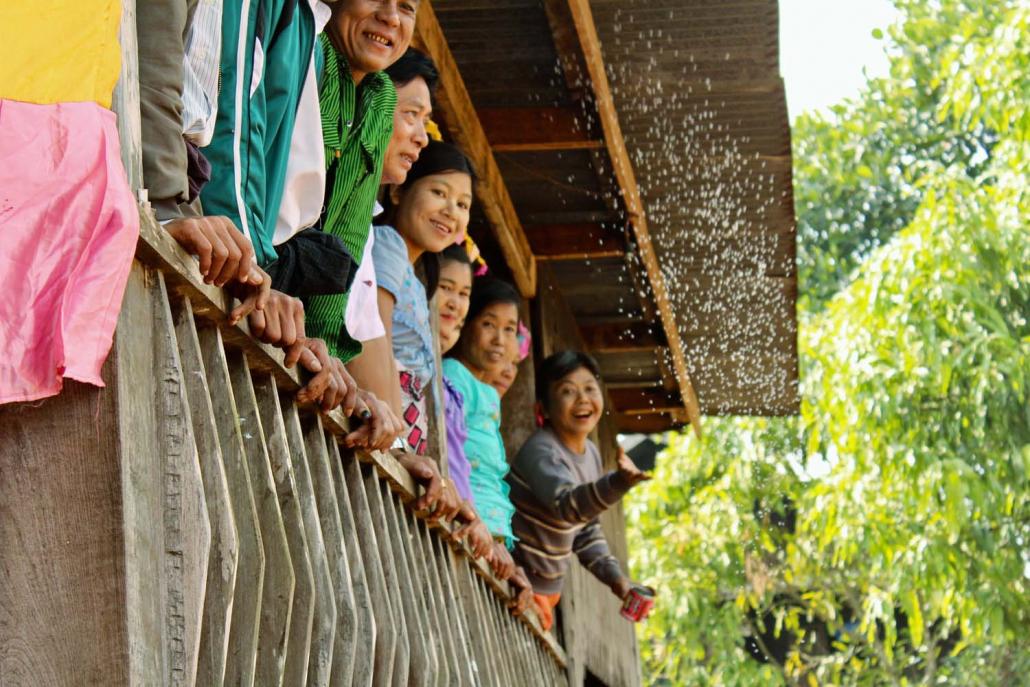 My host family drove us that day, but getting around Nay Pyi Taw and its outskirts is becoming much easier. Flying Piston has a range of motorbikes to rent that offer big savings on the capital's notoriously expensive taxi fares.
You can rent a 150cc bike for about MMK 15,000 per day from the shop – whose showroom of gleaming choppers is a sight in itself – and the country roads along the Sittaung River are yours to ride and enjoy. You can park your bike at one of the many riverside restaurants below the hilltop Hlay Khwin Taung Pagoda, just downstream from the dam, and float on the Sittaung in the tyre tubes they provide, a great way to beat the heat of the central dry zone. Look for White Swan Watersports on your map.
If you extend your visit and need to change accommodation, there are other options beyond the official hotel zone. At the Nga Laik Kan Tha Eco Resort, northwest of Nay Pyi Taw's centre, charming teak villas line the bank of a large reservoir. It's no Inle Lake but it's a pleasant spot and the drive there puts the contrasts of Nay Pyi Taw on full display. There are few other rides in which you might pass an official motorcade one minute, and a wooden bullock cart the next.
Even if you don't have a weekend to spare, it's still worth passing on the hotel breakfast buffet and heading out to one of Nay Pyi Taw's teashops. Keystone is a popular local chain found in the capital's shopping centers that once had an enviable position in the Pyidaungsu Hluttaw, serving laphetyay to lawmakers from its shop in the halls of the national parliament (an outfit called Zen Café has now taken their spot).
Mahasan, a teashop near Thabyegone Market in Zabuthiri Township, is famous for its dumplings and doughnuts, and its free Wi-Fi is a big attraction for its civil service customers. If you've been meeting government officials during your Nay Pyi Taw visit, you are likely to bump into them there. I recommend the mohinga.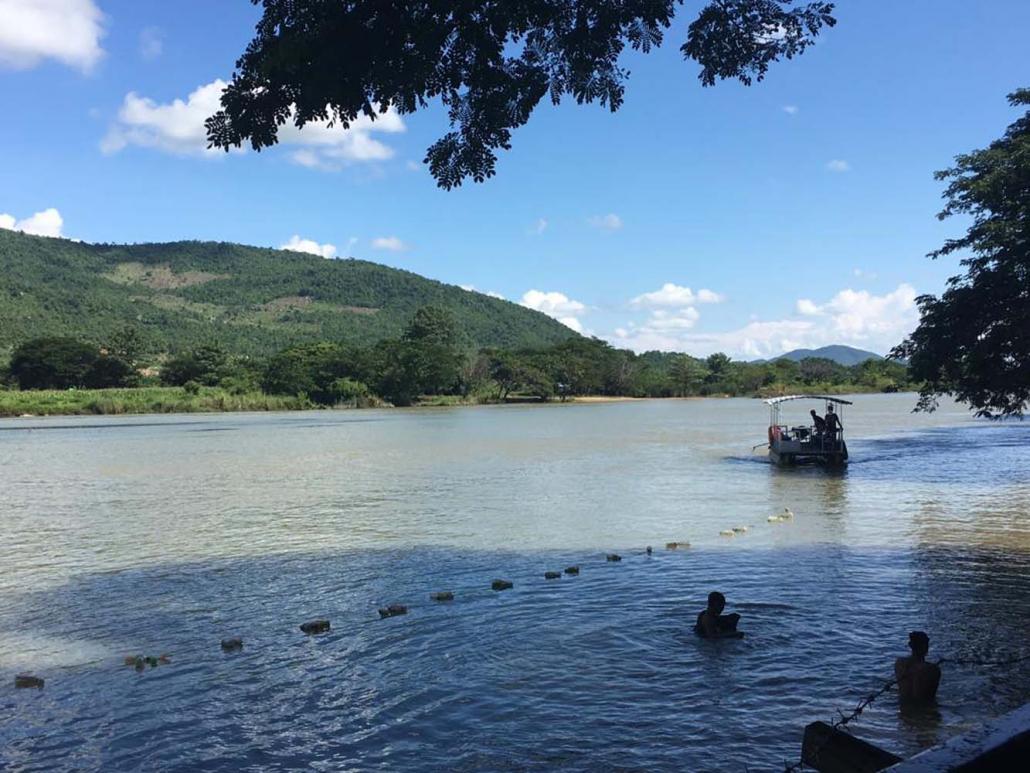 The young city has its own more conventional, and often peculiar, sights. The Gems Museum makes for an intriguing visit, as does the 160-hectare National Landmark Garden, designed in the shape of Myanmar and showcasing some of the country's most popular destinations, in miniature.
The Uppatasanti Pagoda resembles the Shwedagon in Yangon, but you can go inside it, and it will soon be joined by a new "Peace Pagoda" under construction on the road to the airport. Perhaps the most famous sight is Nay Pyi Taw's 20-lane highway outside the hluttaw, which makes you wonder how the capital was built "in secret" before it replaced Yangon as the national capital in 2006.
These are some of the places that Yangon people mention when discussing Nay Pyi Taw, usually in support of the prevailing opinion. To most, the capital is an odd place built on an excessive, inhumane scale, even when compared to Brasilia, Canberra and the other purpose-built capitals of the world. The brand "Asia's Greenest Capital" has yet to stick.
But to disregard Nay Pyi Taw because of the questionable style and means by which it was built risks overlooking the communities that were there before it became Myanmar's capital. Pyinmana, Lewe, and other townships surrounding the ministry buildings are small but lively places. They are home to sights to see, and to people with many stories to tell.
I learned far more about Myanmar, its people and its politics during my year at Lewe than I could have done in a year in Yangon. You might learn something in the capital's townships, too, if you stay a few days longer.
TOP PHOTO: Mallory Graves | Frontier