On International Women's Day, a call for Myanmar's leaders to stand up for the rights of women, whether at the parliament or the peace table, in IDP camps or conflict zones.
By FIONA MACGREGOR | FRONTIER
I AM grateful to be writing once more about gender-related issues in a reputable Myanmar publication. What better inspiration than the theme of this year's International Women's Day: Be Bold for Change.
If ever there was a time for Myanmar women to be bold it is now, because attempts to silence their voices are everywhere.
As the second 21st Century Panglong Union Peace Conference approaches, women are still being denied anything like their fair share of places at the peace table by most of the organisations expected to attend.
Without any kind of independent criminal investigation taking place, women who in recent months alleged they were sexually assaulted in northern Rakhine State have been vilified and decried as liars by government officials. This has been a major blow for individuals' access to justice and also to wider attempts to end gender-based violence across the country.
In IDP camps in Kachin and northern Shan states, women and girls – who make up the majority of the tens of thousands displaced by conflict – are being isolated due to the government's decision to block aid organisations from accessing the camps.
Meanwhile, as parliamentary by-elections approach, there are just 16 women among the 95 candidates. Six of these represent a single party, the Shan Nationalities League for Democracy, while the ruling National League for Democracy has put forward just two from its 18 candidates.
It seems that women's equality and rights are being subjugated for wider political goals.
Even for those not directly involved in conflict areas or politics, cultural barriers mean women's access to sexual and reproductive health services remain restricted. Ingrained prejudices create numerous challenges for those girls and women who wish to challenge social norms.
Yet Myanmar women still refuse to be silent.
Groups such as the Alliance for Gender Inclusion in the Peace Process and others continue to push for women's voices to be included at the peace table. If progress is far slower than can be reasonably justified by those leading the process, some welcome progress has recently been made as a result of meetings with the government and the military aimed at boosting inclusion.
Not only does the legal system often fail to defend women's rights, it is sometimes used to criminalise those who seek to stand up for them. Despite threats of criminal charges, women are taking to the streets to campaign for their labour rights to be upheld.
Various traditions and practices leave women particularly vulnerable to land grabs, but women farmers are also raising their voices in protest despite the risk of falling foul of legislation concerning public protest.
Meanwhile, people of all genders face the threat of criminal action and imprisonment under section 66(d) of the Telecommunications Law, including those who seek to draw attention to alleged abuses. Again, though, defenders of women's rights refuse to be silenced.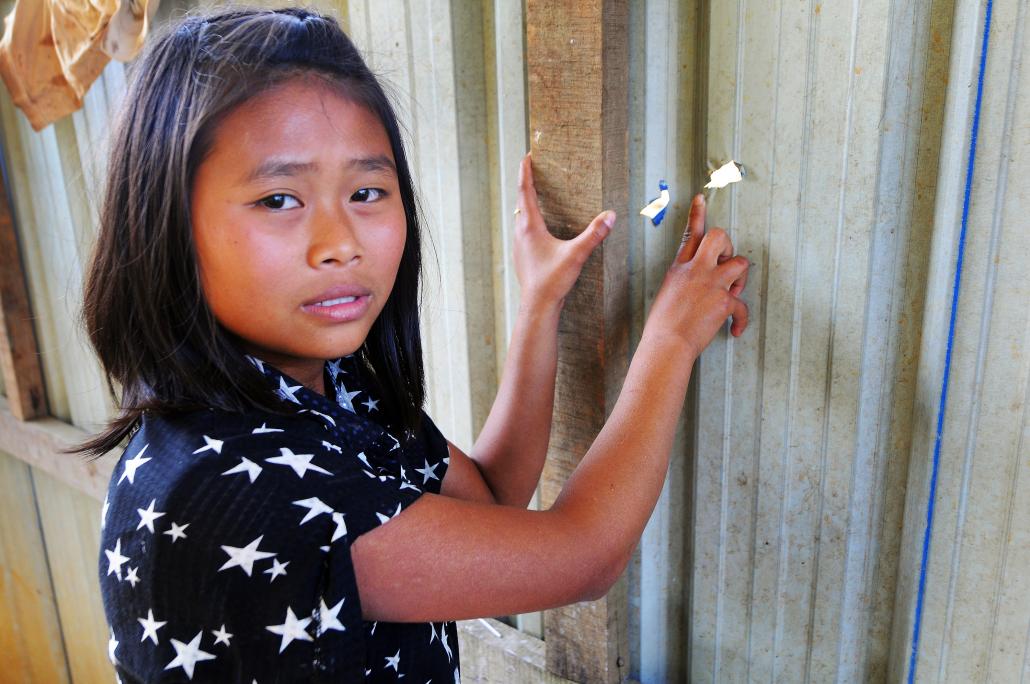 Attempts to intimidate women who speak out are too common, though.
Women activists across the country who pushed so hard for the long-awaited prevention of violence against women (PoVAW) law, and who campaigned against the controversial "race and religion" laws enacted in 2015, have faced serious threats against them and their families.
Recent news that the forthcoming PoVAW legislation could make sections of the race and religion laws obsolete prompted hardline nationalist group Ma Ba Tha to threaten a "rebellion that would make the prisons overflow". It was an unpleasant reminder of the kind of intimidation those supporting women's rights can be subjected to.
Yet activists and parliamentarians involved in the drafting of the new law – which was drawn up following consultation with various women's organisations – have called for it to proceed without unnecessary delay. They insist that it remains the best way to protect women's rights and that the current legislation is discriminatory.
It is bold to speak out in a climate of fear and mistrust. It is bolder still to do so when those you might turn to for leadership are remaining silent.
The country's most influential leader Daw Aung San Suu Kyi has remained disturbingly quiet on allegations of rights abuses against women in Rakhine State, as well as in Kachin State and other parts of the country.
On December 5, the Karen Women's Organisation stood up as part of the 16 days of Activism to Stop Violence Against Women, and – in a show of solidarity against sexual violence that was as brave as it was bold given the political climate in Myanmar – the organization made the following statement in relation to events in Rakhine: "When soldiers rape and nothing is done their commanders are also guilty. When nothing is done by commanders, no order disseminated that rape will not be tolerated, the whole army and national government are all guilty."
There are those who might, for various reasons, urge this particular writer caution in touching on such matters, but boldness is inspiring. If the KWO were bold enough to make that statement when they did, then their brave words deserve not only more accolades than they received at the time, but also the publicity that will allow them to inspire others to speak out for vulnerable and oppressed women whatever their race or religion.
The government has since said that if allegations of abuses in Rakhine are proved to be true, action will be taken against perpetrators. If that happens it will be welcomed. We must encourage those in positions of power to find inspiration in the boldness of those too often denied power – and to do everything possible to ensure a credible, independent investigation takes place, with anyone found guilty punished according to the law.
And that is a message that goes beyond Rakhine State. Many here and around the world are wondering why Myanmar's best-known woman has not been bolder in her defence of other women since coming to power – whether ensuring better representation in parliament, securing them a decent number of places at the peace table, or protecting them from rights violations and other consequences of conflict in minority areas.
Theories abound as to why this is the case. It is suggested that Aung San Suu Kyi believes she is risking too much if she speaks out and feels women's issues are not that important to her wider goals.
Yet how can effective change happen when more than 50 percent of the population is marginalised? Perhaps even those with apparent power don't always find it easy to be bold. But this week women's rights campaigners must say to Aung San Suu Kyi, and to all who would allow discrimination to flourish because of fear or too much caution: Now is the time to be bold for change.