Despite soaring tuition fees, enrolments are growing strongly at Yangon's international schools as Myanmar parents seek a pathway to a prestigious foreign university for their children.
By CHARLOTTE ROSE | FRONTIER
WHEN TOP British international school Dulwich College Yangon opens the doors to its new Star City campus in Thanlyin Township in August, it will be the most expensive international school in Myanmar, with annual fees of up to US$27,701.
That may sound extravagant in a country with a per capita GDP of around US$1,200 a year. But the fees do not appear to be deterring enrolments, especially among wealthy Myanmar families, who already make up 50 percent of attendees at Dulwich's Pun Hlaing school in Hlaing Tharyar Township.
The Dulwich experience is not unique. While the handful of international schools in Yangon were once the preserve of expatriate families, they are seeing an increasing number of applications from middle-class Myanmar families.
These families are rejecting the neglected state system in favour of an international education, which is seen as the most reliable pathway to securing a place at a university in the United States, the United Kingdom or Australia.
In Myanmar, the sector is growing rapidly. According to International School Consultancy Group, the number of international schools had risen from 25 in 2012 to 43 by November 2016. Enrolments rose by more than 75 percent over the same period, from 6,700 students to 11,800.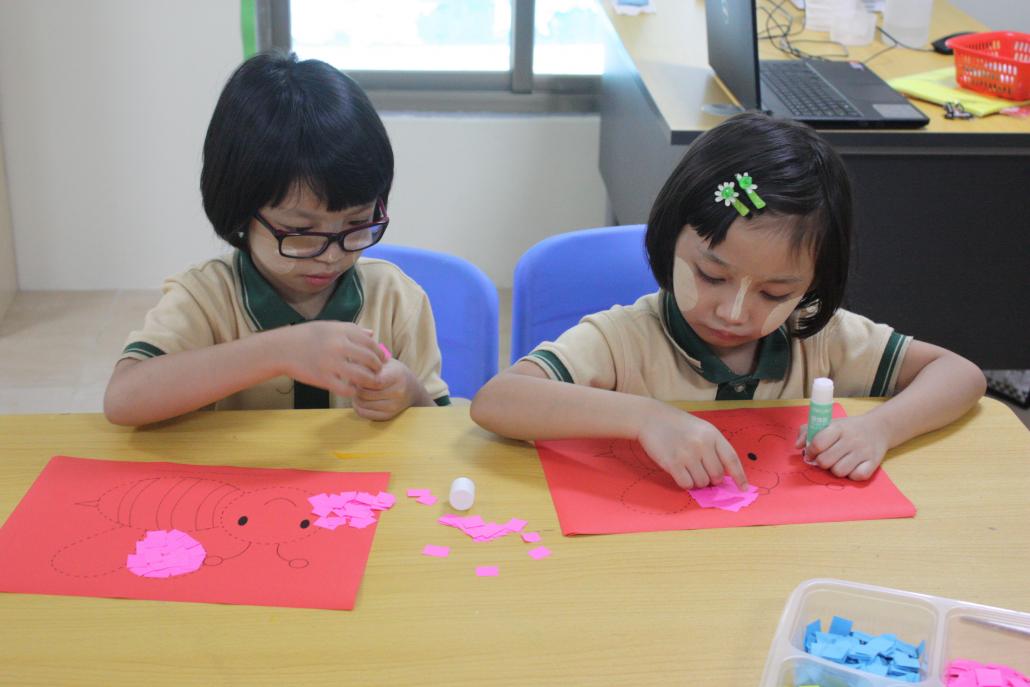 The growing demand for private education in Myanmar mirrors a global shift in admissions at international schools. Thirty years ago, just one-fifth of students at international schools were local; today the figure is about 80 percent, according to a 2016 ISC report.
The underlying factors driving this demand, the report says, are the growing aspirations of the middle classes and the perceived inadequacies of national education systems.
Sai Han Win Htun's six-year-old sister is studying at a government school in northern Myanmar, but his family has asked him to find an international school for her to begin attending later this year.
At an information day ahead of the opening of Dulwich College Yangon's Star City school, he said the fees charged by elite schools like Dulwich – a British independent school whose alumni include U Tin Tut, a deputy to the 1940s prime minister, General Aung San – were "to be expected" given their track record in getting students into top international universities.
"If you want your children to go to university abroad, you have to give them the best possible education. An international school education can give them opportunities they would not otherwise be able to get in Myanmar, and that's worth the cost," he said.
For many parents, the chance to rub shoulders with an international elite is another major draw. U Kyan Htun, who works in copper mining, sends his 15-year-old daughter Isabella to Yangon International School in Thingangyun township.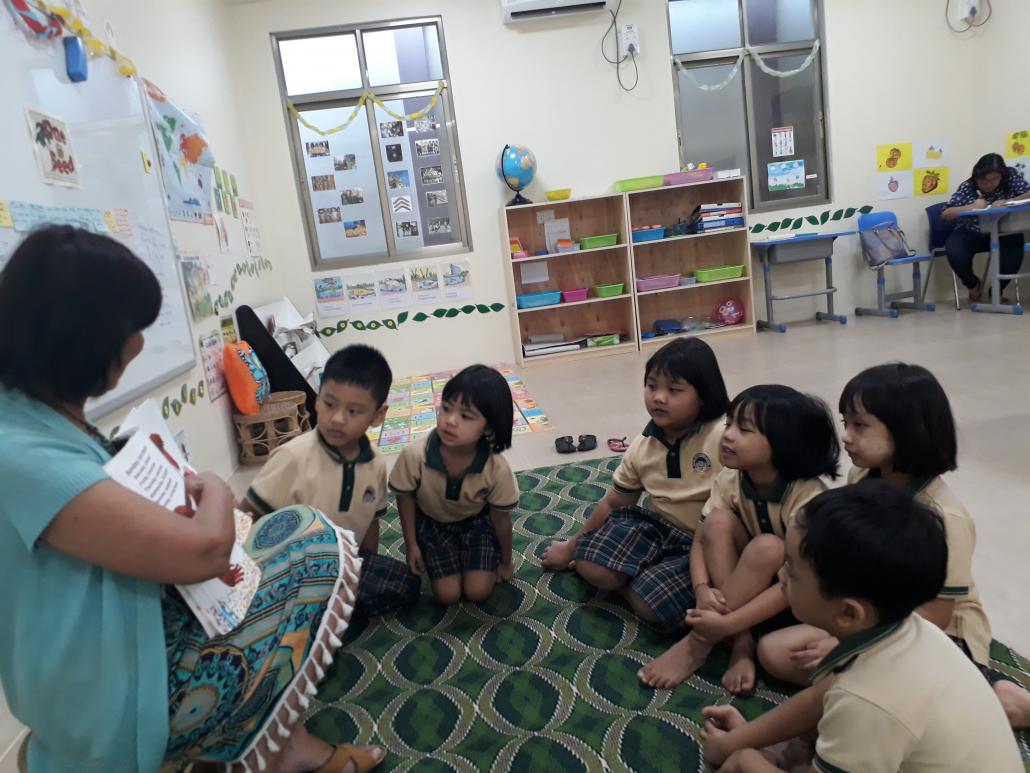 He is looking at international schools for her brother, 11, and sister, 13. Options include Dulwich College Yangon and The British School Yangon, where annual fees range from $14,990 to $26,990. For Kyan Htun, it's the prestige associated with these schools that make them worth paying for.
"Top schools like these are known all over the world. They're like a brand name. If I send my children there, I can be proud that they're studying at one of the world's best international schools," he said.
In an interview with ISC in 2016, headmaster of The British School Yangon, Mr Adam Johnson, said that often it was the "British" link that attracted parents to international schools that use English as the medium of instruction. "Our local Myanmar families tend to be business owners
who have been abroad and who like the auspiciousness of being part of a British school and a British system; there are a lot of Asian families who think this way," he said.
But many of these schools also offer excellent sporting and other facilities that are unheard of in the under-funded local schools. When complete, Dulwich College Yangon's 80,000-square-metre Star City site will boast design technology and science labs, an art and design centre with music recording studios, filmmaking facilities, dance studios, and a 550-seat theatre.
Sports facilities will include a gym the size of two basketball courts, a 50-metre Olympic-sized swimming pool equipped with electronic timing and a full-sized football field with eight-lane grass running track.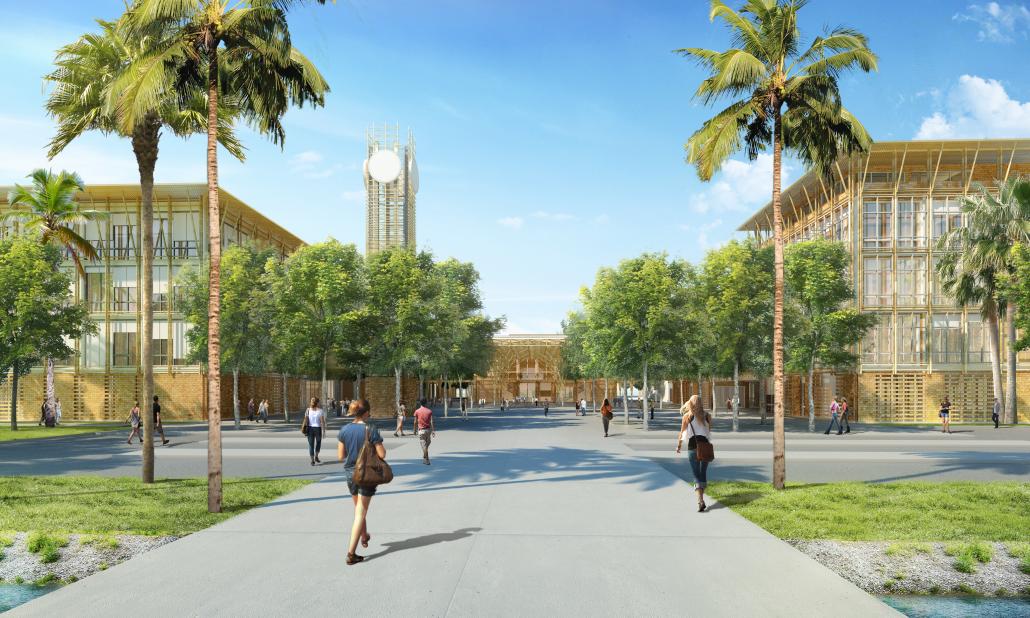 "Our facilities are certainly a huge wow factor, and that's something that attracts people to our schools. You can see great facilities before you see the quality of the learning," said headmaster of Dulwich College Yangon, Mr Daryl Orchard. "We believe that if you put children in inspiring facilities, it will inspire them to break any artificial ceilings that are there and aspire to the very best."
But he admits that Dulwich is "not a school for everyone".
"Our fees reflect our ambition to be a world class school, and … to really bring out the best in children … you need high-quality teachers and state-of-the-art facilities. Those things require investment," he said.
The number of students attending international schools worldwide has grown by 45.9 percent in just five years, according to ISC, with Asia seeing the greatest increase in students, with a 55.7 percent growth.
Until recently, Myanmar had seen relatively little international school development, particularly when compared with neighbouring countries such as China and Thailand, which have witnessed a boom in international schools over the past decade. But, as the ISC figures show, growth here in both the number of schools and total students is increasing rapidly.
Orchard said he foresees "huge demand" in a market where presently only a small number of educational institutions are catering to the Myanmar and expatriate elite.
"I think if the economic growth and success of this country is anything like what is predicted then there is going to be a huge demand for international school education," Orchard said. "We're very confident that we're in a market that's going to grow very quickly."
Ma Soe Miki, 10, currently attends a Total Brainworks international school in Yangon but she hopes to start at Dulwich's Star City campus in August. She knows exactly what she wants from her international school experience – "Fun things like sports and science," she says.
Her father, Saw Win Tun – who will be footing the $24,702 annual bill – has other ideas.
"If she studies at a well-known school like Dulwich," he said, "she will be able to go to university anywhere in the world. That's what we want for our daughter."
TOP PHOTO: Children attend classes at the Dulwich College Yangon Pun Hlaing campus. (Supplied)