The media-shy Renaissance Institute, a think-tank, prefers to keep a low profile but has had high-level influence on the National League for Democracy's long-awaited economic policy.
By MRATT KYAW THU | FRONTIER
WAIT at the Renaissance Institute, a think-tank in Yangon's Tarmwe Township, and you'll see a steady stream of visitors enter and exit.
This shouldn't be surprising. The think-tank has been helping the National League for Democracy-backed government develop its economic policies. On July 21 it organised an economic forum in Yangon together with the United States government's overseas aid agency, USAID; a second forum in Nay Pyi Taw was to be held on July 26, with Minister for Finance and Planning U Kyaw Win and Minister for Commerce U Than Myint in attendance.
What is surprising is how it has managed to maintain such a low profile. Formed in 2012 as the Capacity Development Centre, the Renaissance Institute has been active since 2013 and became a registered organisation in April 2016. Yet it's rarely mentioned in the media, and a Google search will bring up virtually no results. Despite its economic focus, some Myanmar economists are not even aware of its existence.
This is clearly deliberate. The July 21 economic forum at the Chatrium Hotel drew a range of Myanmar and foreign economists. Media representatives were notably absent.
The chairman of the institute is U Myo Myint. An economist by training, he rose to be deputy director of the Ministry of National Planning and Economic Development before being fired for political activities. According to party sources, he was arrested and imprisoned under the State Secrets Act after writing an economic statement for the NLD in the mid-1990s.
An NLD central committee member, Myo Myint has continued to play an important role in the party's economic policies in recent years. He was a member of the party's parliamentary affairs and economic committees before the government came to power in March, and a key player in formulating the NLD's economic manifesto in 2015.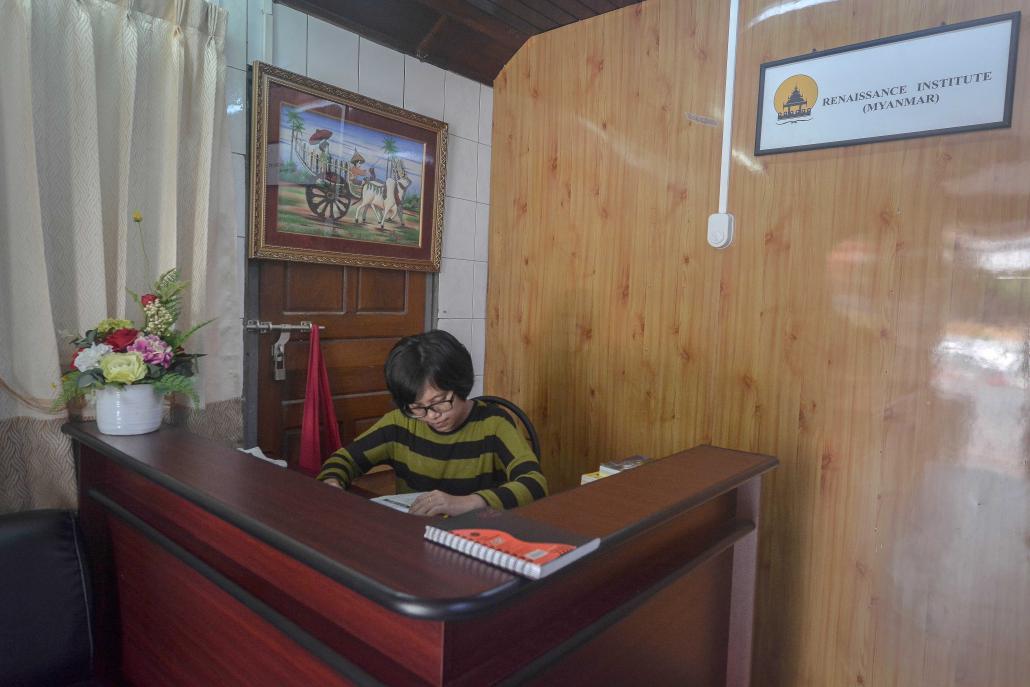 In June, President U Htin Kyaw appointed him to the 11-member National Economic Coordination Committee, which was created to lead the economic reform process.
He declined to be interviewed by Frontier. "I don't want my face published in the papers and I want to keep a low profile," he said.
Most of the institute's activities are coordinated by its executive director, U Soe Win, who has also served the NLD as an economic adviser. He's not quite as media shy as Myo Myint.
"We are not working to be popular," Soe Win told Frontier. "No member of the public, politicians and even the government need to know what we're doing. We are working to provide support to the state and that's why we keep a low profile."
The institute provides advice and support to the NLD government on economic policy, with a focus on participatory budgeting, tax reform and fiscal decentralisation. Although it describes itself as an independent organisation, the institute is believed to have a mandate from NLD leader and State Counsellor Daw Aung San Suu Kyi.
The institute is run by 21 core members, including foreign experts and lawyers, and is overseen by a seven-member board of directors. It also has a 17-member advisory committee. For a low-profile organisation that seems to have a high level of influence on the government, it is not surprising that questions have been raised over its lack of transparency, as well as the qualifications and competence of its members to advise on national economic policy.
"It is rare to find subject-based specialists and experts in Myanmar," said economic analyst U Khin Maung Nyo, who attended the institute's forum at the Chatrium Hotel. "There are lots of foreign experts but it's hard to say what they can do about the country's economic situation."
Business links
In its role as an economic think-tank, the institute also acts as a consultancy for the private sector, for Japanese and other foreign businesses as well as domestic companies. Sources in the business sector say that because of its close links with the NLD some foreign and domestic investors have been trying to win the institute's support for their projects since the change of government earlier this year.
Because the workings of both the government and Renaissance Institute are relatively opaque, it's difficult to assess whether these overtures have had any effect. Nevertheless, perceptions that the institute is acting as a broker for businesses could become problematic.
Political analyst U Aung Thu Nyein said he did not believe there was anything wrong with the institute's actions. "It's normal for businesses to approach the government and its related organisations," he said. "They [businesspeople] always want to influence the policies of the government and its groups."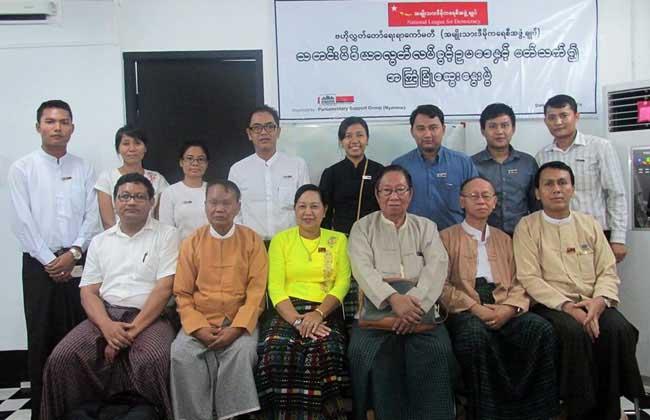 Soe Win confirmed that the institute was advising foreign companies that had expressed interest in a controversial development proposal for the Kyaikkasan Grounds, site of the colonial-era Rangoon Turf Club.
During the term of the previous government, the grounds – which are currently used by the Institute of Sports and Physical Education and cover more than 100 acres – were reportedly given to a Japan-Myanmar consortium for development. However, the lack of transparency surrounding the terms of the deal prompted a significant backlash, and the status of the project remains unclear.
Soe Win said the advice provided by the institute to the private sector was related only to business activities that were in the national interest.
"We welcome foreign investments and local investments as well," Soe Win said. "We tell them we're here for the country and we won't discriminate between foreign companies or local companies; it's a level playing field. Whatever projects or proposals are submitted to our office, we make decisions based on serving the public interest. We would never accept projects that were against the people of Myanmar."
Another grey area surrounding the Renaissance Institute is its source, or sources, of funding. Because many of its activities involve cooperation with USAID and the New York-based Open Society Foundations, an international grantmaking network, it is believed to receive financial support from US-based international non-government groups.
Soe Win denied that the institute had received funding from the US government.
"We have never accepted even a cent from US government," he said.
Neither has the institute received money from Aung San Suu Kyi or the NLD government, he said. "This organisation was formed and started," Soe Win said, "using the money I received from selling my house."
Top photo: U Soe Win, executive director of the Renaissance Institute. (Teza Hlaing / Frontier)