Myanmar's human rights commission has a credibility problem — but critics argue that it can't be solved by simply replacing its current members.
By HEIN KO SOE | FRONTIER
TOOTHLESS. Ineffective. Weak. Since its formation in 2011, the Myanmar National Human Rights Commission has been a lightning rod for criticism.
This hasn't gone away under the National League for Democracy government; if anything, the volume and tone has been ratcheted up.
During a recent debate in parliament over the commission's 2015 annual report, 16 lawmakers took the opportunity to discuss its perceived failings. Some proposed sacking all of the commission's members and replacing them.
"We discussed about the MNHRCs weaknesses – its failure to properly protect and promote human rights for Myanmar citizens," said NLD lawmaker Daw Thandar. "In this new era we need new, active commission members."
She has more reason than most to feel aggrieved. In 2014, Thandar's husband, Ko Aung Kyaw Naing – better known as Ko Par Gyi – was shot and killed while in military custody. A closed military tribunal later cleared those who shot Aung Kyaw Naing of responsibility for his death. Thandar said the MNHRC had been reluctant to take up the case, and when eventually ordered to by President U Thein Sein it had acted in an "oppressive" manner toward her.
As the parliament debate indicated, much of the criticism is personal and directed at the commission's members, all former civil servants. But many observers agree the personnel are only part of the problem; the commission's structure and legal framework also inhibits its work.
In June, a coalition of about 40 Myanmar NGOs wrote to President U Htin Kyaw, urging reform of the commission. They called for greater transparency and cooperation with NGOs, and suggested that at least some of the members be elected or nominated by the public.
"We need to give more power to the MNHRC so we should amend the law. Commission members should not only respond to rights violations but also examine closely how to solve the root causes of abuses, regardless of which organisation is committing them," said U Aung Myo Min, executive director of Equality Myanmar, one of the NGOs that penned the letter.
Commission members say they are limited by the powers granted them under the Myanmar National Human Rights Commission Law, which was enacted in 2014.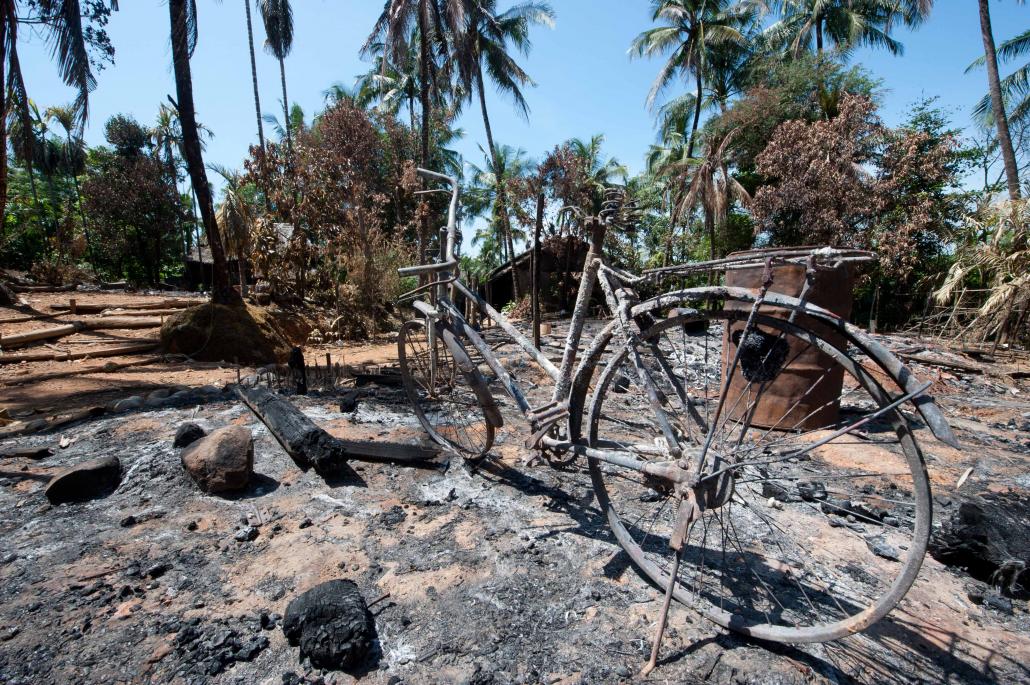 The law grants the commission the power to investigate abuses, but its recommendations are not binding. Instead, they can be referred to a court or government department for action.
Commission vice chairman U Sit Myaing said many critics appeared to have not read the law.
"They want more action from the commission but we can't do what they want," he said. "If they want to see more improvements in regard to human rights, we need more support from the parliament and government."
The commission has been through two distinct phases since it was formed by a presidential notification in September 2011 with 15 members, all former civil servants. It was reformed in September 2014, after the Myanmar National Human Rights Commission Law was enacted, with 11 members.
The failure to include any members genuinely independent of the government has drawn widespread criticism. The process of selecting members was also opaque, and the more outspoken commissioners were mostly removed from the commission when it was reformed two years ago.
At the same time, it has become somewhat more willing to take up sensitive issues and has begun releasing more public statements on human rights-related issues.
Sit Myaing said the commission had also been able to promote education about human rights principles within the military, police force and other areas of the government. Most departments were willing to cooperate with the commission to some extent, he said.
Another of its major functions has been to accept and examine public complaints. Since 2011 there have been thousands submitted, with the majority related to land disputes. Sit Myaing claimed about half of all the complaints received had been resolved in cooperation with the government.
More detailed figures for 2015 from the commission's annual report show that relatively few have been resolved.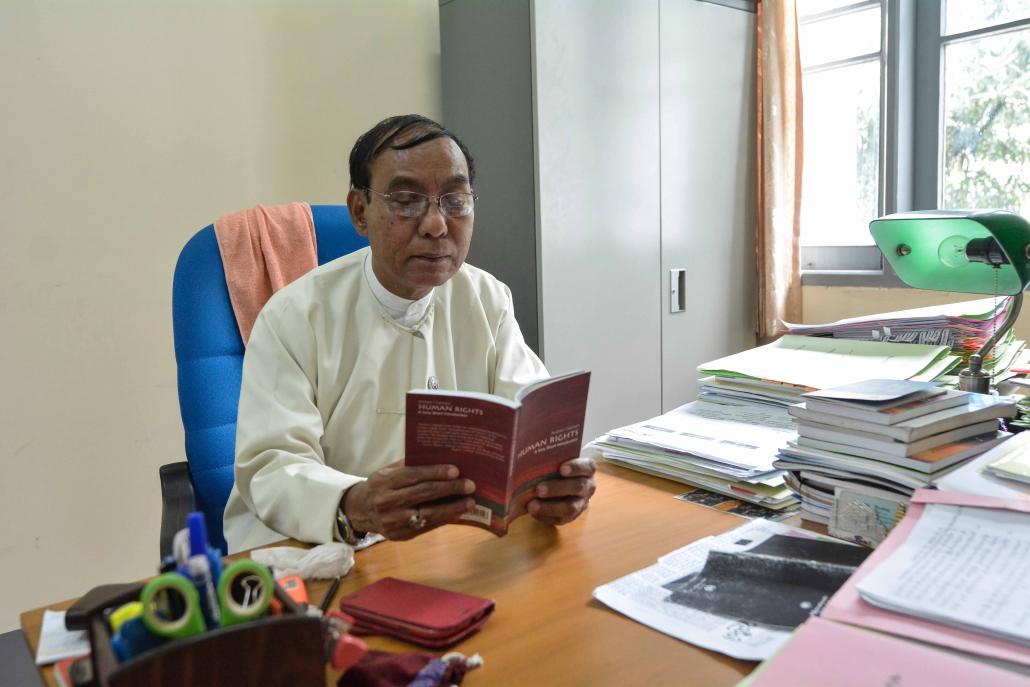 The commission accepted 1,287 local complaint letters, of which it finished responding to 131. Another 470 were simply recorded, because they were deemed outside the commission's mandate. The rest are still being processed.
The commission also received 2,598 complaint letters from individuals or organisations outside Myanmar, of which it has responded to 312, forwarded 607 to the relevant department and recorded 859. Another 820 are still being processed.
Regionally, though, Myanmar's commission is arguably the norm rather than the exception. Only a few countries in Southeast Asia have strong commissions that genuinely investigate alleged abuses.
Mr Kavi Chongkittavorn, a senior fellow at the Institute of Strategic and International Studies at Thailand's Chulalongkorn University, said he was optimistic that over time Myanmar's commission would develop more teeth. "Each country has its own plans to promote and protect human rights. Thailand, Indonesia and Philippines are serious about [focusing on] protection [rather] than just promotion. Myanmar will join the protection-inclined countries," he said.
On the selection of commission members, Kavi said that Thailand's were drawn from various stakeholders through a process that was "more independent" than in Myanmar.
He added that a key challenge would be to protect the rights of ethnic groups without prejudice. This was echoed by NLD lawmaker Naw Hla Hla Soe, who told Frontier that she believed the commission had largely neglected abuses and violations in rural and ethnic minority areas.
"The commission needs to open more offices around the country, not only in Yangon. This will enable it to watch out for abuses more closely," she said.
Thandar, the NLD lawmaker, said she believed a combination of personnel and legislative change was needed to create an institution capable of genuinely protecting human rights.
However, it's unclear whether the issue will be taken up by parliament given the already crowded legislative agenda.
At the same time, the Myanmar National Human Rights Commission Law also grants commissioners five-year terms, meaning the current members still have three years in the job. These factors suggest that improvements will be incremental, rather than dramatic.
"To give more power to the MNHRC, we need to amend the law," Thandar said. "However, parliament is not reviewing the law at the moment. It might later, but I don't know when."
Top photo: Kayah State residents take part in a protest in Loikaw during a National League for Democracy rally in November 2014. (Steve Tickner / Frontier)