Myanmar's non-existent social security system and changing family structures are resulting in more elderly people being abandoned, and many of them end up at a centre on the outskirts of Yangon.
By WIN ZAR NI AUNG | FRONTIER
Photos STEVE TICKNER
ALTHOUGH THE plate of meat and vegetables looked delicious, Daw Nyo, 91, stared at it with disinterest. Covered in an old pink blanket, she appeared too tired to eat; she didn't even seem to have the strength to drive away the many flies that were hovering around her.
Asked about the food, she responded weakly, "I can't eat very well … I haven't been able to have rice for over one week."
Speaking even a single word seemed an effort. "I'm not feeling well. I'm out of breath. I just have to lie on the bed."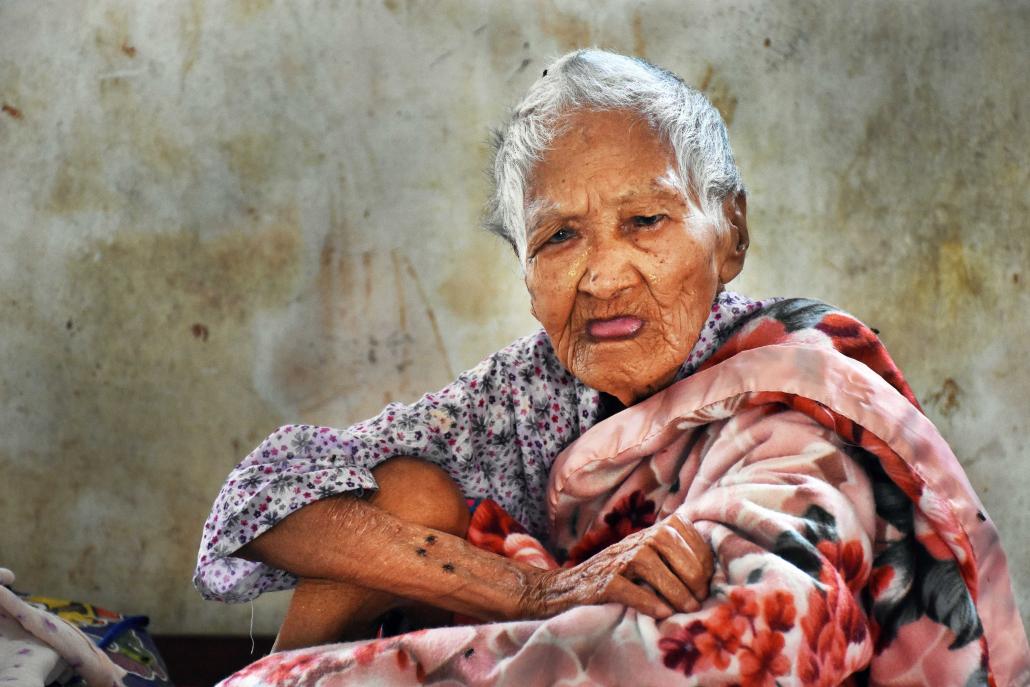 Daw Nyo is one of 109 residents of a state-run "social care home" at Wanetchaung village, in northern Yangon Region's Hmawbi Township. She's lived there since December, staff told Frontier; her family dropped her there because they said they could no longer afford to take care of her. At first Daw Nyo's family visited each week, but they have since stopped coming.
"Sometimes my children are good to me but sometimes they are very bad," she said. "I will live here until I die. That is my fate."
Without relatives to look after her, Daw Nyo receives little attention at the social care home. When Frontier visited, her bed was covered in dirty utensils, half-eaten plates of food and open bags of snacks. Underneath was a chamber pot full of urine.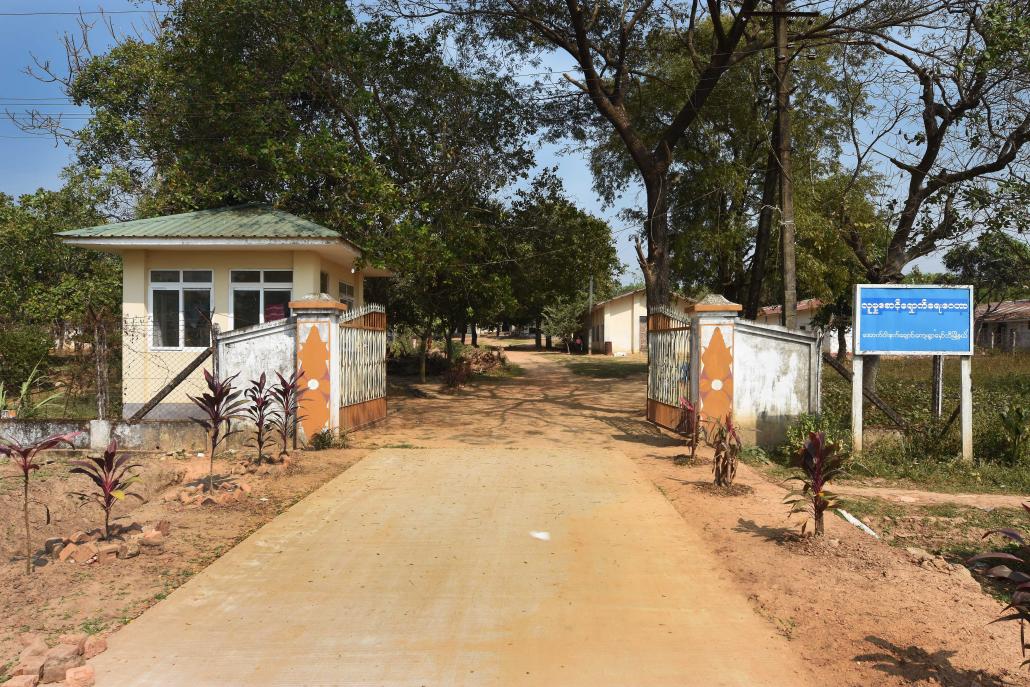 Set up in 2003 by the Yangon Region government, Yangon City Development Committee and Department of Social Welfare, the home cares for abandoned or homeless people. It has just nine staff and while they ensure that residents are fed – mostly through donations – they are unable to provide additional care, such as cleaning or personal hygiene.
That could soon change, though. The home's secretary, U Aung Ngwe, said it will soon hire two staff to take care of cleaning and provide care to its elderly residents.
More than half of the residents at the home are over 60. On a bed in the corner of one of the wards was the oldest resident, whom staff said is 109 years old. Known as Amay (mother) Shan, she is originally from Shan State; her family left her at the centre while they made a pilgrimage to Yangon.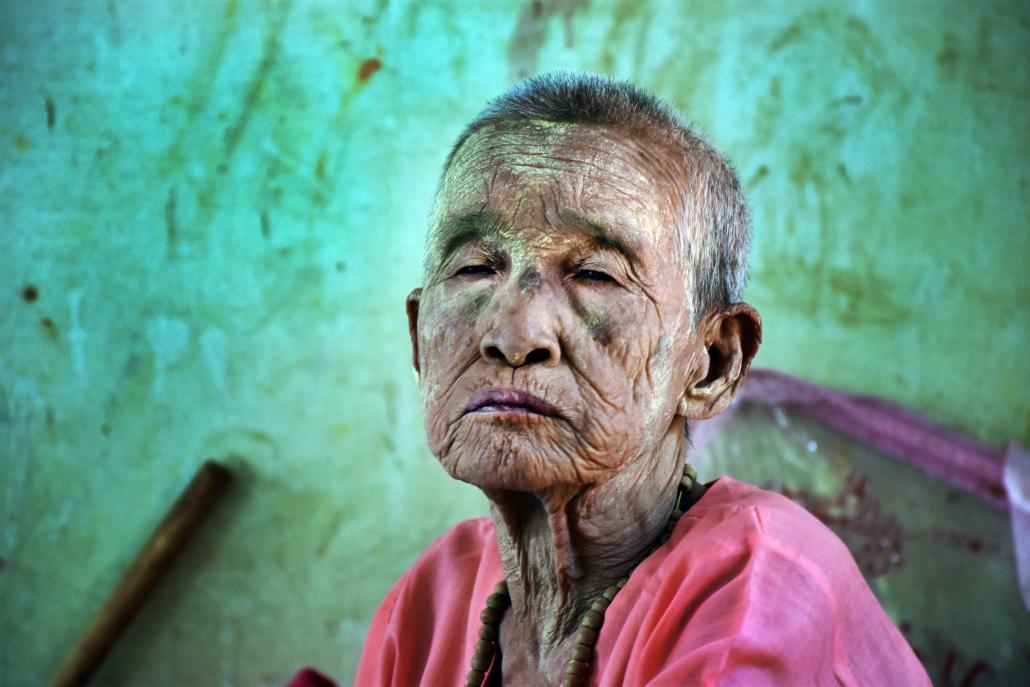 Amay Shan has lived at the centre since it opened 15 years ago. Despite her age, she looks healthy and is quite active, but she refused bitterly when Frontier asked for an interview.
Not all elderly residents have been left by their families at the centre; others are brought by the municipal police after they were found to be begging. While Frontier was conducting interviews, a police truck full of people who had been caught begging in downtown Yangon arrived at the social care centre. The new arrivals sat on the ground beside the truck while the staff counted the money that they had brought with them.
Frontier asked to interview one of them: U Thaung Tin, a handsome elderly man who was wearing a pale long blue shirt and a green round hat. He agreed and said he lived in Hinthada township in Ayeyarwady Region and he came to Yangon to beg.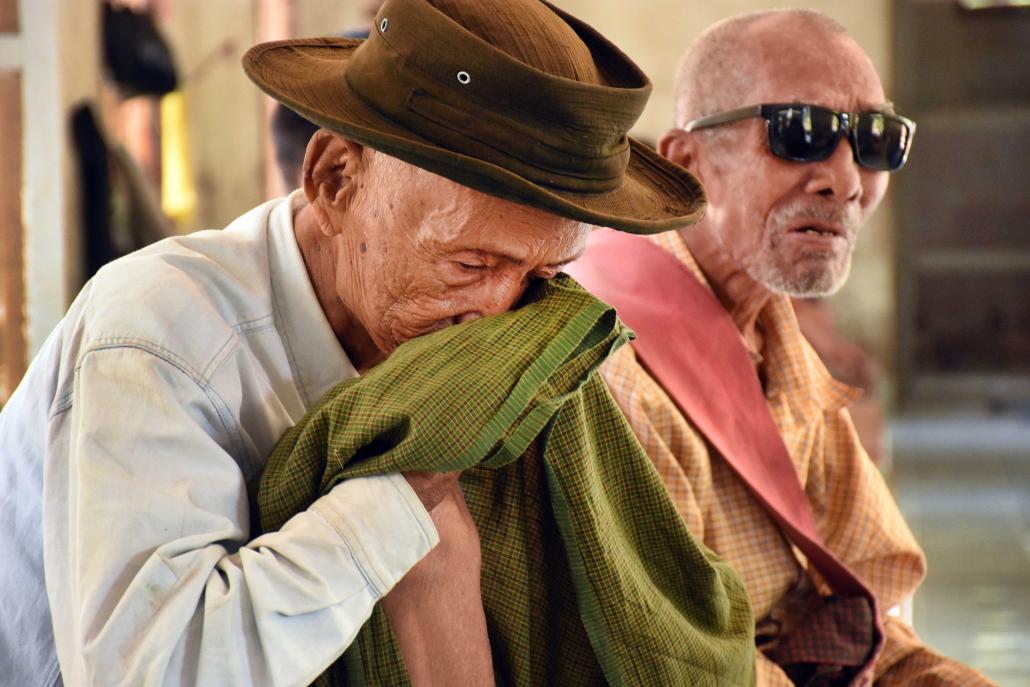 "My daughter was suffering gastritis so I had to beg money for her medical treatment," he said, adding that he also suffered from an eye complaint but didn't have the money to visit a doctor. "In the past I sold baskets but I began begging when I could no longer carry them."
With tears in his eyes, he asked Frontier to help him escape so he could return to his daughter. Although he promised not to beg again, staff said it was the second time he has been brought to the centre. In December, they had allowed him to go home; two months later he was back.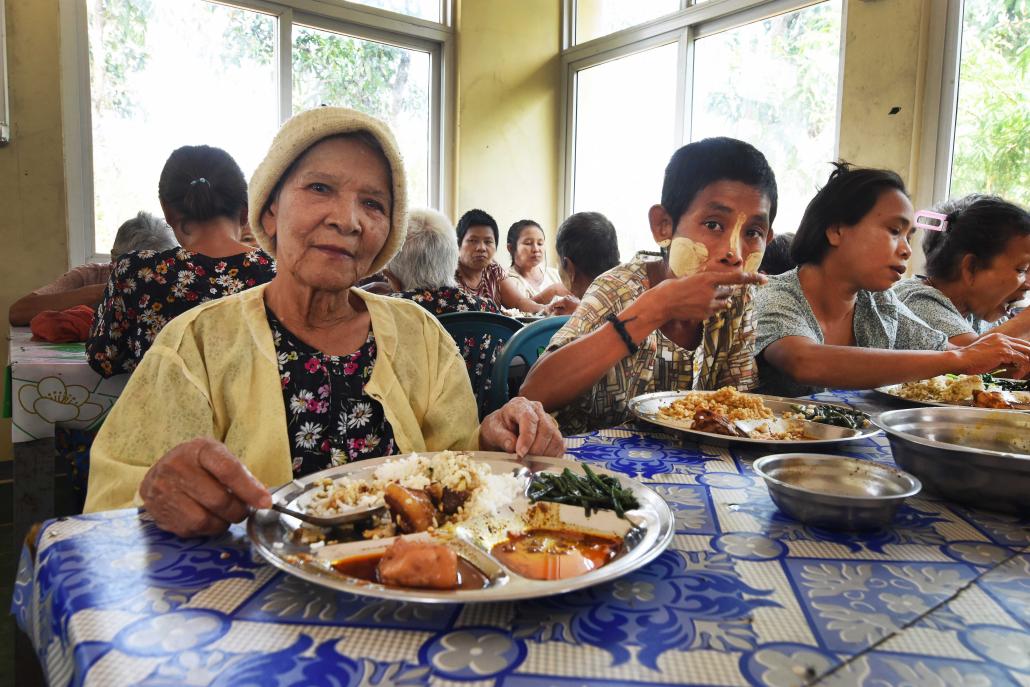 U Ye Aung, a former worker at the care home who still volunteers there, said that most of the elderly who are arrested by the municipal police beg to support their family. When they are brought here, they usually ask to be allowed to go home.
"If their relatives come and show the necessary documents, we let them go home together," said Ye Aung, who used to work at the social care centre. "Sometimes even if they don't have any documents we let them go after signing a pledge that they are related."
He said that the centre was originally set up for homeless people but has increasingly had to look after elderly whose family are no longer willing to look after them.
"The number of homeless older people is getting higher and higher," he said.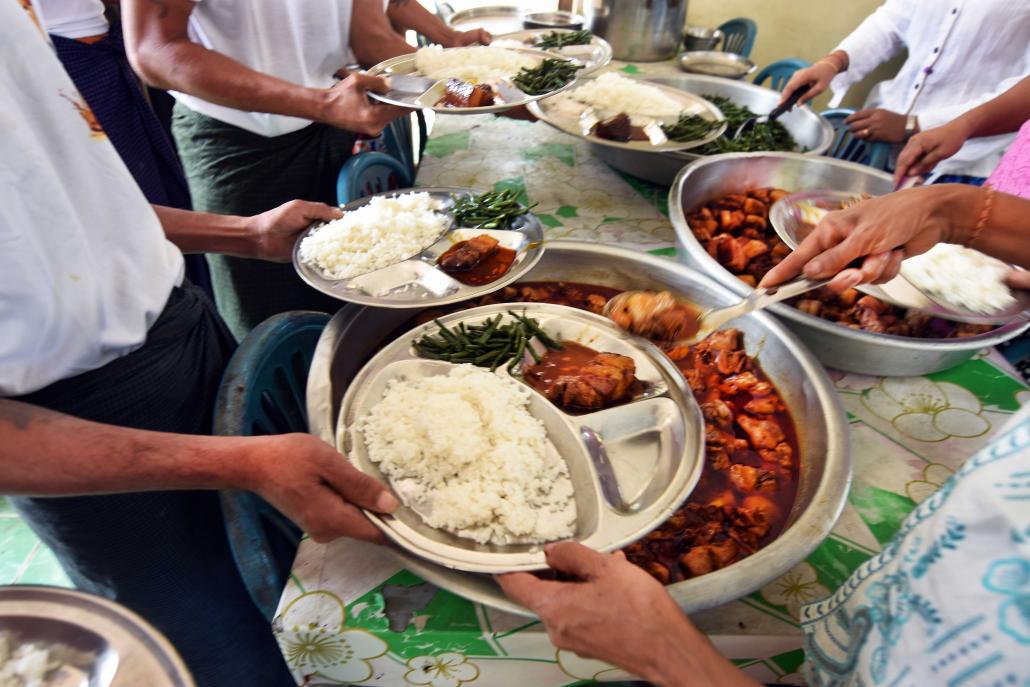 Although in Myanmar society there is strong belief in the importance of looking after older people, traditional family structures have started to break down because of economic conditions and declining fertility, said Daw Thin Shwe Zin Hlaing, founder of Kho Hlone Yar Home for the Aged in Ayeyarwady Region's Hinthada Township.
Although the number of older people who have been abandoned is not known, care homes like the one in Hmawbi say it is becoming more common. Elderly people are found at rubbish dumps, under trees, beside railway lines and in public rest-houses. When they are found, they are often sent to care homes.
Thin Shwe Zin Hlaing said some abandoned old people still believe that one day members of their family will come and take them home.
"Some threaten to commit suicide or to harm others unless they are sent back home, but I don't know where to send them back to," she said. "They still believe their family will take care of them if they go back home. They long for their family and forget about the situation they are in."
According to 2014 census, Myanmar has 4.5 million residents aged 60 years and over – about 9 percent of the country's population.
The government provides only very limited support to the elderly. The Department of Social Welfare funds 82 homes for the aged throughout the country that accommodate around 3,000 elderly. Support ranges significantly – from K54,000 per person per year to K507,000 a year – depending on a range of factors, such as the facilities.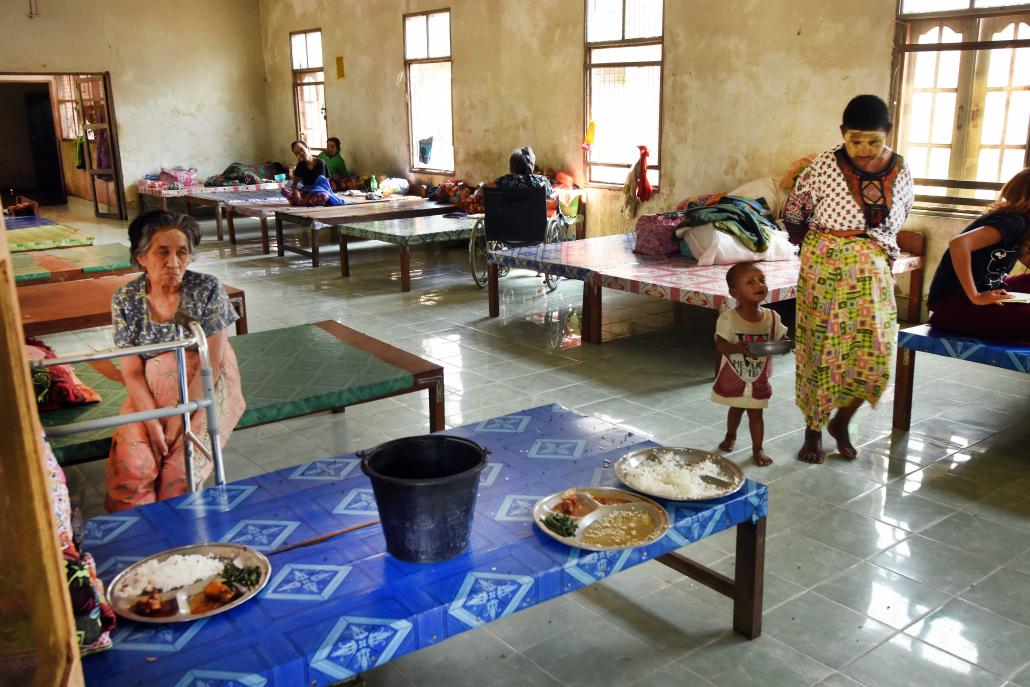 More recently, the department introduced a universal social pension for the elderly. However, it falls massively short of what's needed. In 2016-17, the year it was introduced, just K375.8 million was distributed, in the form of a K15,000 annual payment to those aged 90 to 100, and K20,000 to those over 100.
The lack of a universal social welfare system means the elderly overwhelmingly rely on their relatives for support; the census showed that 74 percent are living with at least one of their children, while 22 percent of people aged 65 and above still work – often performing physically demanding tasks.
Recognising that many elderly are in need of additional support, the national parliament passed a law for older people in 2016. Regulations to bring it into force have been drafted and will soon be submitted for approval by lawmakers. The universal pension was also expanded slightly in 2017-18, so that those aged 90 and above received K10,000 every three months.
However, Thin Shwe Zin Hlaing of Kho Hlone Yar said that one shortcoming of the pension was that only those with a Citizenship Scrutiny Card and household registration list could access it. Many people – particularly the elderly who have been abandoned by their families – are unable to produce these documents, which can be expensive and time-consuming to acquire.
She said that more homes for the aged should be opened and red tape should be eased for existing homes. When a person applies to live at a home for the aged, she said, they have to provide many documents and recommendations.
"I want them to have security in life," she said. "The Social Welfare Department will only help those who have a CSC card, recommendation and medical check-up. Those who can't meet these requirements are abandoned on the street and will die there."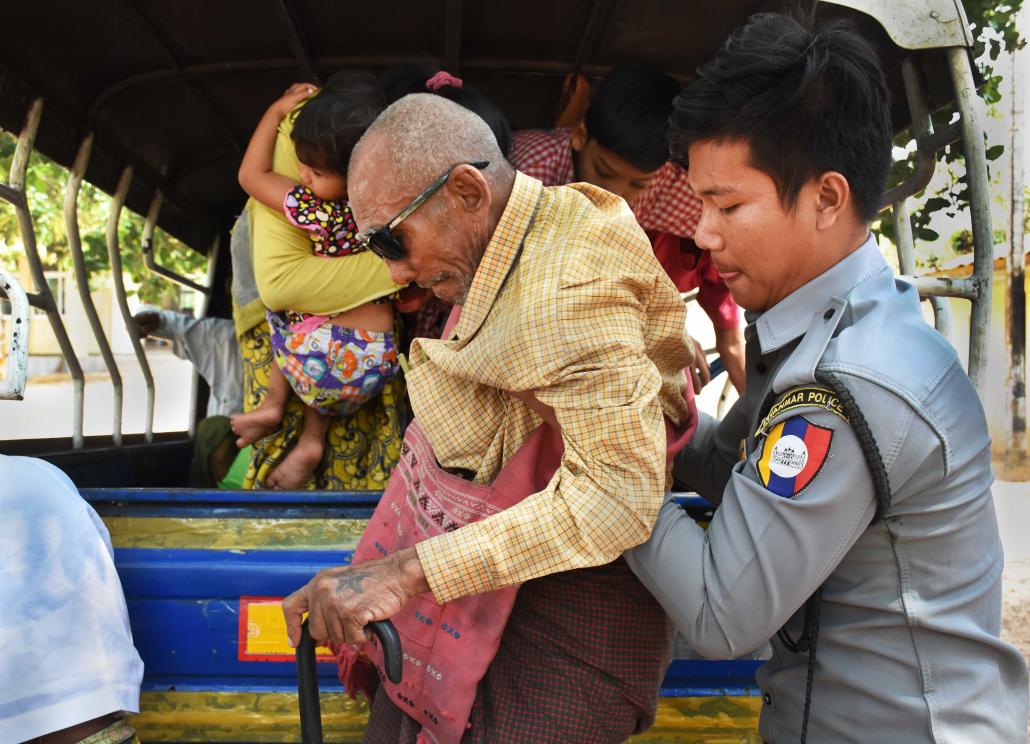 If steps are not taken to provide more state support for the elderly, it could quickly become a much larger social problem. Based on the 2014 census, the government estimates that there will be 13 million people aged 60 or over by 2050.
U Khwe Lay, who lives in Hmawbi Home for the Aged, said, "I don't want to live here. I don't feel free. I'm carefree at home. I can listen to radio. I have peace of mind."
TOP PHOTO: Myanmar's non-existent social security system and changing family structures are resulting in more elderly people being abandoned. (Steve Tickner | Frontier)