Is the attraction of living in a colonial apartment worth the sometimes exorbitant cost?
By STUART DEED | FRONTIER
I CALL it the "colonial dream" – newly arrived expatriates seeking a little slice of Yangon's heritage past as a home.
The attraction is clear. Colonial-era apartments are attractive and functional, with high ceilings, exposed beams, simple layouts, useable front balconies and big windows. They are indisputably full of history and character. Add in a location in the heart of Yangon, and it's clear that colonial apartments work well as art galleries, F&B outlets and private residences. The colonial dream has plenty to recommend it.
But they also have plenty of foibles: everything from decades-old (even, in some cases, century-old) plumbing and electrics to dark and decrepit staircases, and leaky walls and roofs. For prospective buyers, the ownership status is often problematic; many buildings are of unknown provenance, the original owner having been exiled back to India by General Ne Win or lost to the mists of time.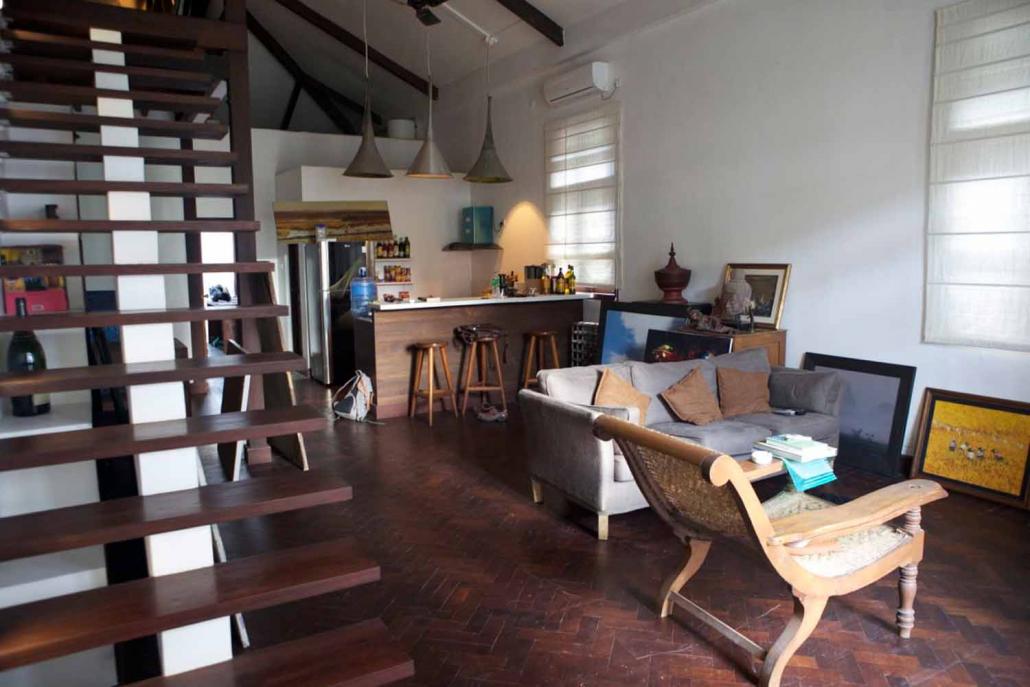 At a maximum of four storeys, they have also historically been attractive to developers, who can knock them down and throw up a higher apartment block. Admittedly, these days it's more common to see a Yangon Heritage Trust blue plaque than the dreaded Yangon City Development Committee red sign, which deems a building unfit for habitation.
For all that, the dream lives on. One newly arrived expat, Nick, who heads an international development research and consultancy firm, told me that his decision to seek a colonial apartment was "purely a matter of taste and perhaps also the desire to live somewhere that has a place in history". For Nick, the main motivation is stylistic – he doesn't like the charmless new buildings, despite the functionality at least some of them offer.
Finding the right place wasn't easy. He looked for more than two months, viewing about 30 apartments, of which around 10 dated to the colonial period. Nick eventually settled on a recently and faithfully renovated apartment, for which he pays US$2000 a month in rent. The unit Nick rented is on a street corner on Merchant Road. Due to its dual street frontage, it has more natural light and airflow than the typical apartment, but also more ambient noise.
Nick said he was happy to put in the time to find the right property, but admits it might not be the case for everyone. "If you've got the patience to wait and are willing to put up with some inconveniences then I think it is worth it," he said.
"Depends what kind of person you are though I guess. If you are happy with new builds and aren't particularly interested in architecture then it probably isn't worth the hassle."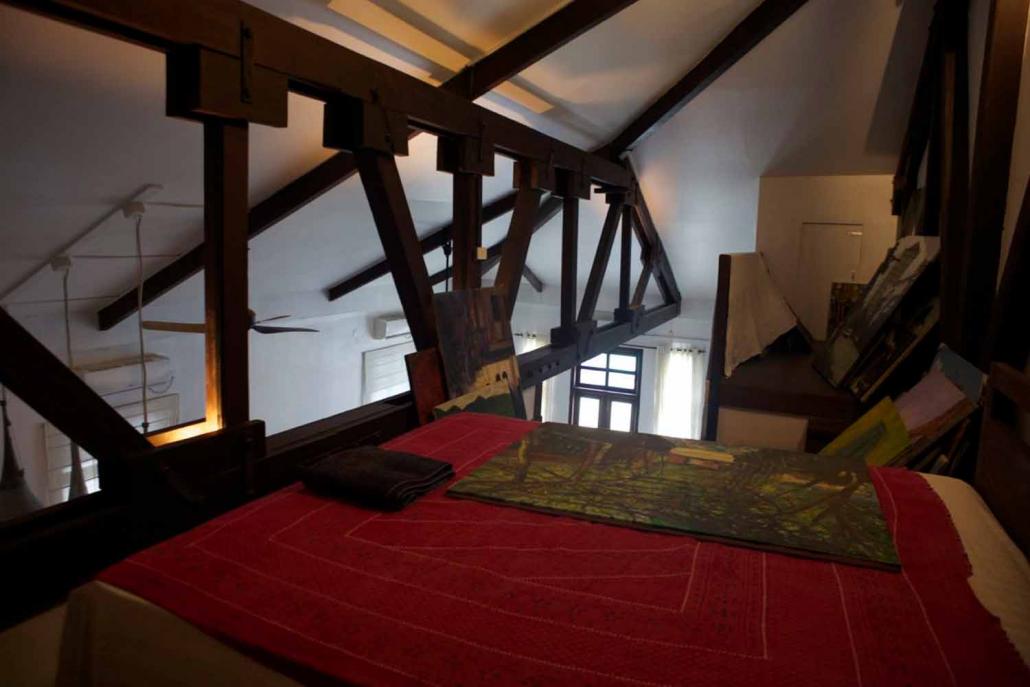 For long-term expat Alex, the search for an apartment took 12 months. He eventually bought a unit snugly tucked away off an arterial road, at the rear of a huge housing block.
Alex then commissioned a full renovation of his top floor unit that highlighted some of the building's most attractive aspects, including high ceilings, exposed wooden beams that span the width of the roof, and the original teak floor and front door. The apartment makes use of tall windows, while at the rear an atrium lets natural light into the bedroom.
None of this came cheap, of course. While Alex saved some money by reusing original materials, the renovation totalled nearly US$50,000. And, despite the work he put into it, the unit still has its share of issues. "It's old so it has old problems that include leaks, damp and occasionally tricky plumbing," he said. "But it's not too hectic."
Like Nick, Alex doesn't regret investing the time or money. "They have old world charm," he said, "and in a sea of hideous new developments they maintain a special place in this city."
But heritage apartments can be refurbished for a range of uses, not just as residences. Anyone who has visited Deitta Gallery, on the lower block of 44th Street, can clearly see the possibilities that these types of buildings offer.
Unlike Nick and Alex, the search for the top-floor space was quick and painless, said Matt Grace of Myanmar Deitta, which runs the gallery.
"I was incredibly lucky in that I didn't spend any time looking," he said. "We had a gallery up near Inya Lake and knew that we needed to move downtown at the end of our lease in order to make the gallery more commercially viable. I had an idea of what kind of space I'd like to move into but hadn't started looking for anywhere yet.
"One evening I was talking to someone at an event and they mentioned that they'd been looking around a colonial space but it was too big for their needs – I went to see it the next day and agreed terms with the owners almost immediately."
The Deitta Gallery space measures nearly 1600 square feet. They layout – a large, open space with a narrow central beam and a doorway on the side – is "obviously ideal for a gallery space", Grace said.
"It has a lot of character and fantastic light, and as we're on the top floor we were also able to take out the ceiling and lay a mezzanine which we can use as a workspace and classroom," he said.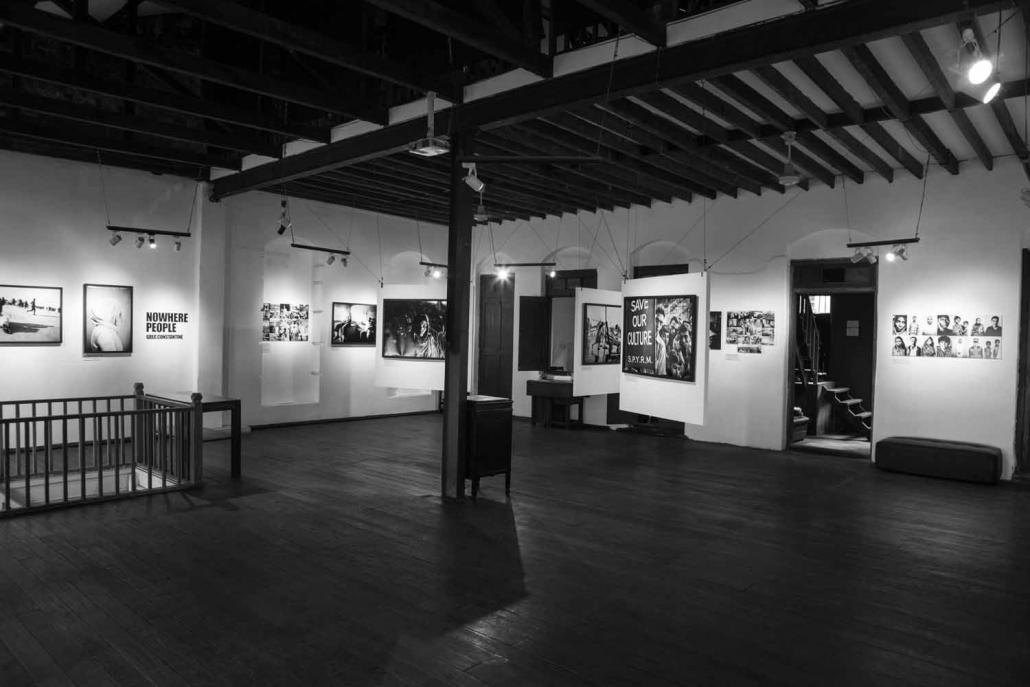 The final result made the effort worthwhile but Grace said it wasn't easy. "I've seen it [renovations] done brilliantly but in every case that comes down more to the individual than the building. If you prepare yourself for what you're letting yourself in for then the results can be incredible – just be aware that all the amazing benefits of taking on a building like this come with their fair share of negatives," he said.
So why don't more people undertake similar renovation projects? Grace said it was often hard to justify financially. Buying requires significant upfront investment. For tenants, contracts in Myanmar tend to be short – typically one year – making it risky to invest in costly repairs and upgrades.
"These buildings need a lot of financial investment and obviously that isn't feasible if you only have the place guaranteed for a few years," Grace said. "It would be great to see owners investing in the maintenance of the buildings, or working with the tenants to improve them, but I don't see that happening at the moment."
This article originally appeared in Property Insight, a Frontier special report on the Myanmar property market, on December 15. Top photo: Steve Tickner / Frontier