NAY PYI TAW — Daw Aung San Suu Kyi met with House Speaker Thura U Shwe Mann on Thursday, marking the launch of reconciliation talks she had requested with the ruling military bloc since her National League for Democracy won the November 8 general election.
Daw Aung San Suu Kyi met Thura U Shwe Mann in a closed-door meeting at the Lower House of Parliament in the presence of three other senior members of the pro-military Union Solidarity and Development Party and two NLD elected members of parliament.
"We discussed the peaceful situation and how to keep people calm by implementing the November 8 election results," the two sides said in a joint statement issued after the talks.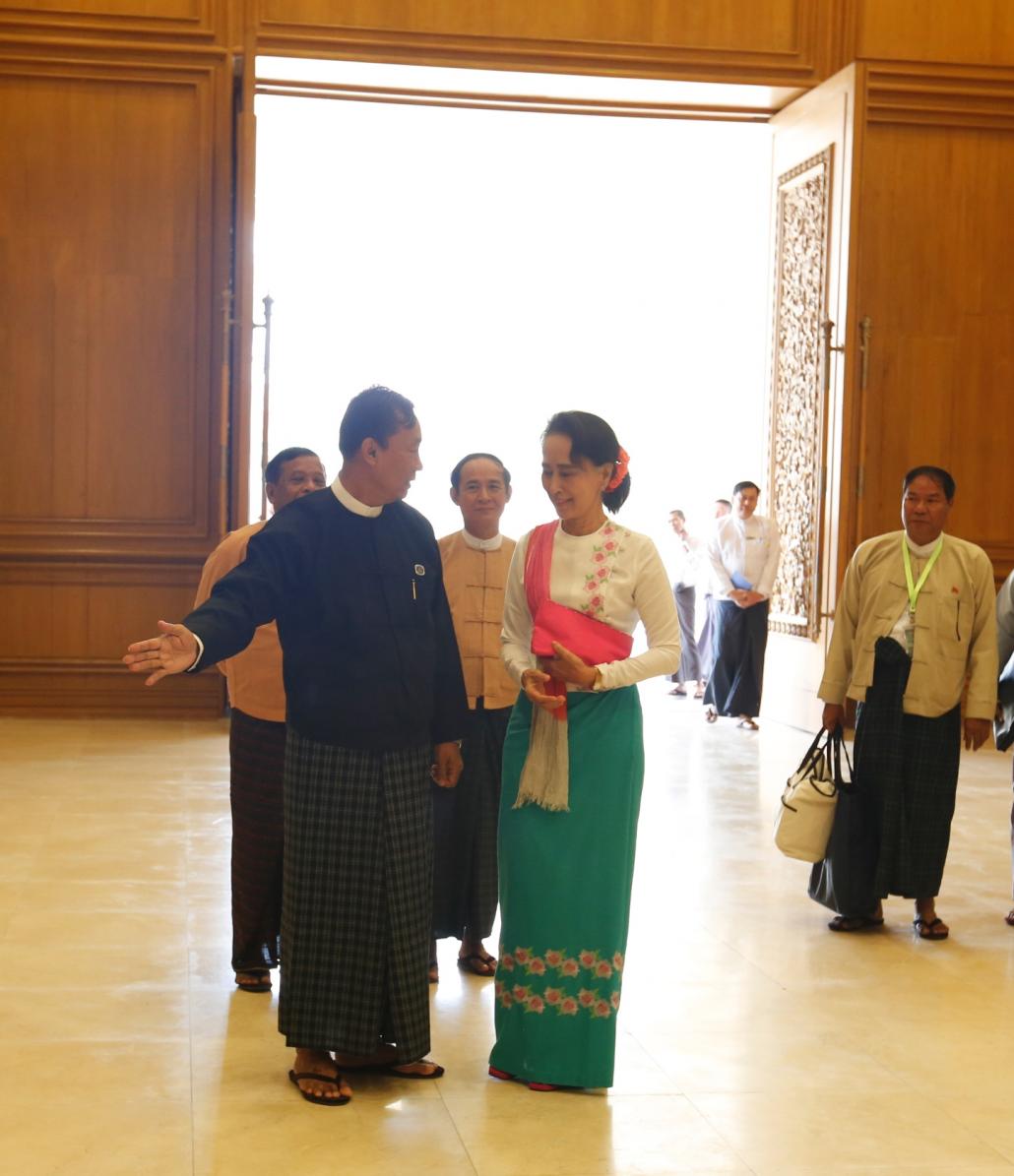 They also discussed "trust building between each other through negotiations and cooperation" and the formation of the next parliament, the statement said.
Shortly after her NLD party clinched their landslide victory in the November 8 polls, Daw Aung San Suu Kyi proposed to meet with President U Thein Sein, Commander-in-Chief Senior General Min Aung Hlaing and Thura U Shwe Mann to discuss national reconciliation and implementation of the election results.
Thura U Shwe Mann, who lost his position as USDP chief in a "palace coup" in July, was the first to accept the invitation.
The Lower House Speaker reportedly fell from grace with senior members of the USDP and military establishment after cultivating close ties with Daw Aung San Suu Kyi, who joined the Lower House as an elected member of parliament following the April 2012 by-election.
Myanmar was under military rule from 1962 to 2010. A quasi-civilian government came to power following the 2010 polls, led by the pro-military USDP, which was soundly defeated in the November 8 polls.