COVID-19 travel restrictions have stranded thousands of Myanmar seafarers abroad, while thousands more are languishing at home and eager to return to work.
Life has become monotonous for Ko Zin Maung. Four hours of duties followed by eight hours of sleep spliced with some movies, karaoke and staring out to sea, and all the while unsure when he will see his family again. He is one of 14 Myanmar merchant seamen among the 15 crew of a Taiwan-flagged oil tanker that serves ports around the South China Sea, and they have a problem.
The terms of their contracts have expired, but their employer is unable to send them home or make a crew change.
"We cannot disembark and we have to live on the boat because no port will allow us to dock," said Zin Maung, 30, who has been onboard for more than 18 months, despite signing a contract for one year.
Zin Maung does not want to name his employer – he fears it would cost him his job – and, though he receives full salary, he just wants to return home to Yangon. His feet last touched the ground at a port in February, shortly before the world went into coronavirus lockdown and port authorities prevented them from disembarking.
Zin Maung's plight is shared by thousands of other Myanmar merchant seamen languishing on ships around the world. Their days peak when internet signal in docks or near coastlines allows them to call relatives, or when, sailing out in the deep blue, they use short bursts of Wi-Fi in allocated time slots through satellite phone services. Depression, anxiety, and insomnia are common among the crews, but they told Frontier the government is doing its best to bring home those whose contracts have expired and to facilitate crew changes.
It should not be a problem. The International Maritime Organization, a United Nations agency, has urged member states to regard seafarers and other marine personnel as "key workers" providing essential services who should be exempt from movement restrictions so they can join or leave ships.
After all, few activities are more essential than delivering the food, medicine and oil that governments rely on, keeping the global economy afloat. According to the Maritime Labour Convention 2006, ratified by Myanmar in 2016, they are entitled to repatriation at no cost to themselves after working on a ship for more than 12 months.
However, shipping industry insiders and seafarers told Frontier that most governments, including that of Myanmar, are not acting on the IMO recommendations.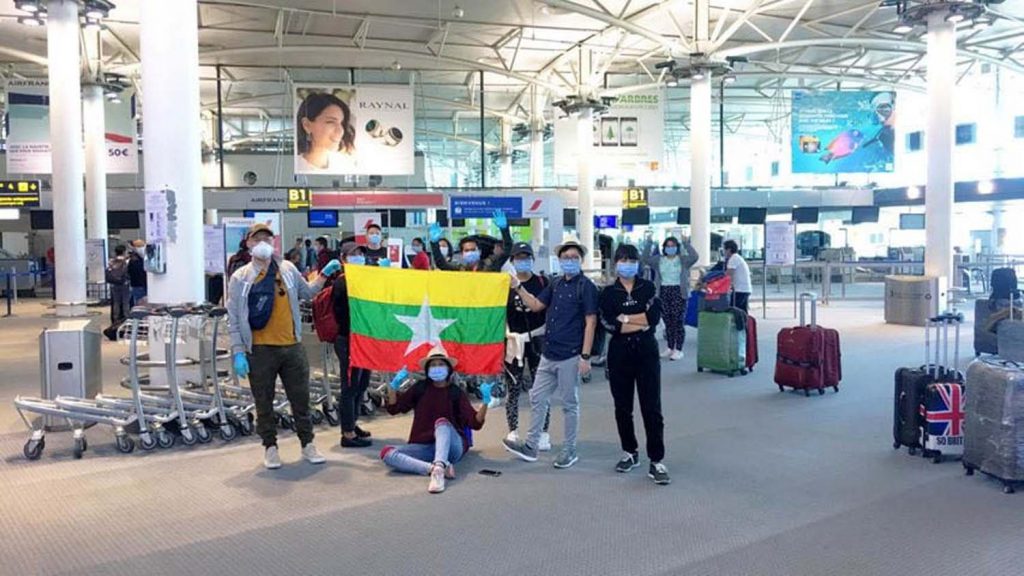 Endless days at sea
About 4,000 Myanmar seafarers are working on ships for longer than a year and are entitled to be repatriated, said Myanmar Seafarer Employment Services Federation secretary-general U Kyaw Myint Oo on June 9.
Immediate crew changes are needed, the MSESF told State Counsellor Daw Aung San Suu Kyi in a letter on May 12. Families of seafarers are concerned that the withholding of relief for the workers could damage their mental and physical wellbeing, reduce their performance and increase the risk of workplace accidents, said the letter.
"COVID-19 is like a disease that was deliberately invented to make the world stop working," seafarer Ko Lin Htet Aung, 34, told Frontier through Facebook Messenger.
With Lin Htet Aung stuck on a boat, and his doctor wife sometimes working night shifts at Yangon General Hospital, their two-year-old daughter is spending a lot of time with her grandparents and a babysitter.
In the United Arab Emirates he boarded a bulk carrier, which plies between ports in Africa and Pakistan with a 23-strong crew, of whom three are Myanmar. That was more than 10 months ago – two months over his contract – though he was treating his predicament as an opportunity to rack up his monthly salary of US$1,260.
"Of course I'm worried about my family and want to be with them during this pandemic," he said.
Lin Htet Aung added he had heard that crew changes are possible for Myanmar seafarers working on boats that serve ports in South Korea and Japan, but there are no repatriation flights from the countries where his boat stops.
Ko Paing Naing Soe, 34, a seafarer on a bulk carrier sailing from Australia to New Zealand and back, is yet to meet his eight-month-old daughter, who was born while he was out at sea. His nine-month contract ran out in early May, but has been extended by two months in the absence of a crew change. He tries to occupy himself with movies during his spare time, but his thoughts drift to Yangon. "Nothing can clear my mind of thoughts of home," he said.
U Win Min Htun, 43, a father of two, is an engineer on a ship owned by Amsterdam-based global company MUR Shipping that operates between ports in the United States, Australia and the Middle East. None of the countries visited by the ship permits crew changes.
"The contract is only for four months, but I have already been on the ship for more than five months. This is happening because of a force majeure situation," he said, using the term for unforeseeable circumstances that prevent a contract from being fulfilled.
Win Min Htun said he welcomed moves by the IMO to pressure governments to relax restrictions that were preventing crew changes, but acknowledged that governments were making their own decisions.
"All we can do is wait," he said.
Bringing them home
Although crew changes are not possible in many countries, Myanmar has been able to bring home more than 1,000 stranded seafarers from the Philippines, Bangladesh, Europe and South Korea as of June 26. The Ministry of Foreign Affairs has also brought home more than 250 of 400 seamen who are stuck in London.
"The cost of bringing them home is covered by the shipping companies," said U Aung Kyaw Zan, director-general of the ministry's Consular and Legal Affairs Department.
The shipping company would typically cover a seafarer's contractual repatriation to Myanmar; at the end of the stint, when the ship reaches the next port, the seaman goes to the nearest airport and the company pays for him to travel home on a commercial flight. But not only are most flights grounded, some foreign nationals lack permission to enter other countries. Ports are accepting and offloading cargo, which is largely done through machines, but they are not letting the seamen step off the boat.
Crew changes are not impossible though, as shown in an unorthodox approach taken by Yangon-based M.T.M. Maritime Centre Co Ltd, which has its own merchant marine fleet and is also involved in seafarer recruitment and placement.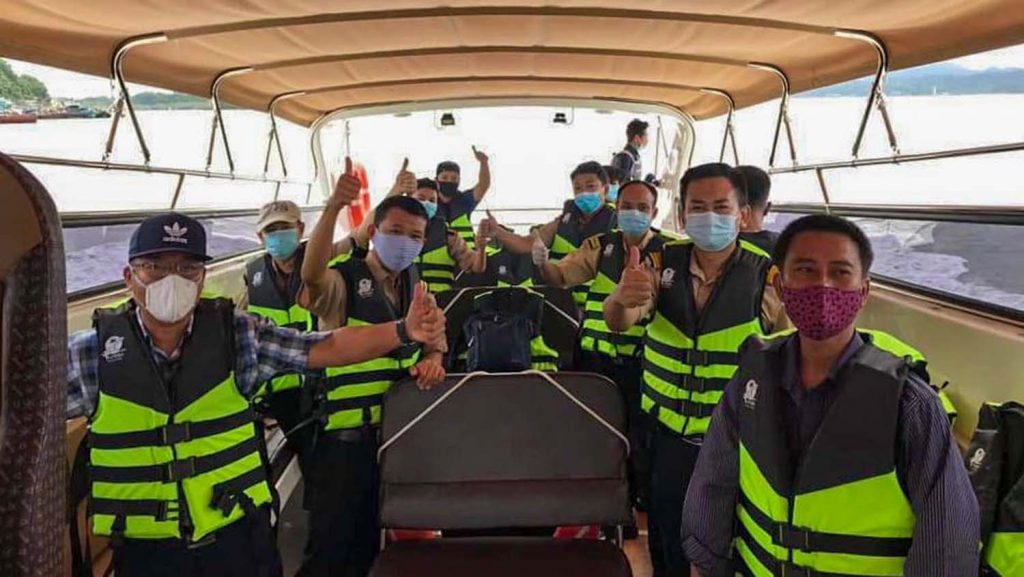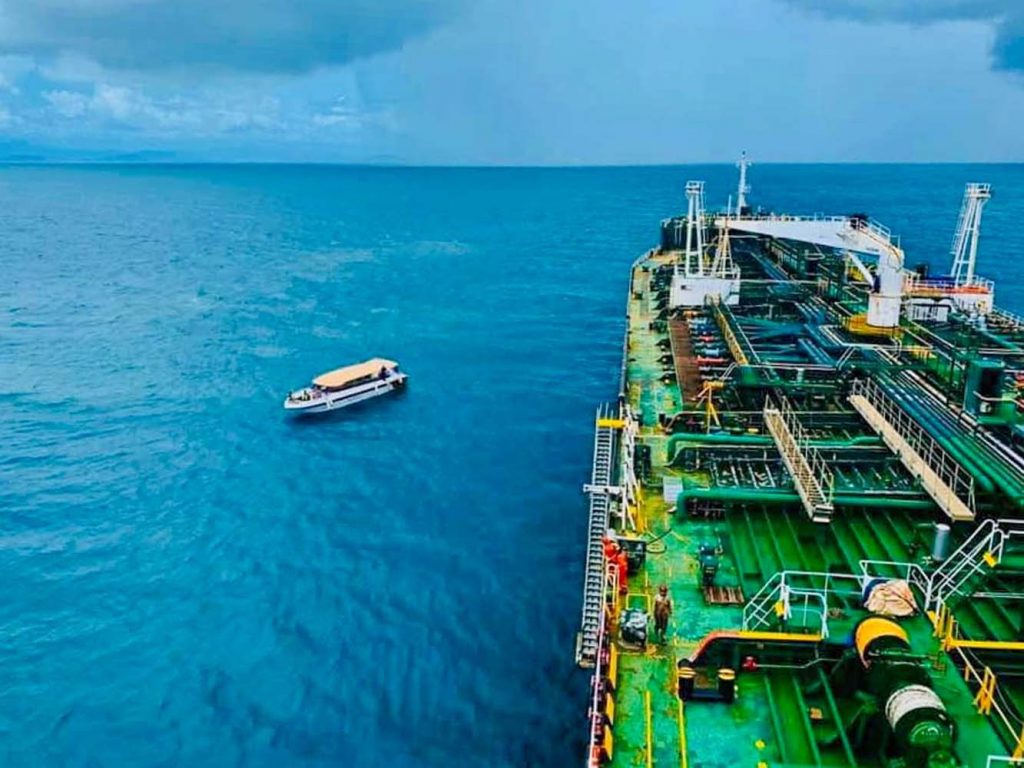 On June 9, the company arranged a 13-on, 13-off crew change on one of its tankers, MTM Amazon, which was travelling from Japan to Gibraltar. The vessel made an 800-kilometre detour to an area off southern Myanmar where it had a rendezvous with speed boats from Kawthaung that delivered the new crew and took off the old one. The successful operation was followed with crew changes for two other vessels in the following weeks. M.T.M. said it was planning another two crew changes off Kawthaung before the end of June.
Captain Than Naing Tun, 53, the country head of M.T.M. Maritime, said that though many factors determined whether successful crew changes could take place during the COVID-19 pandemic, "Government departments and the COVID-19 central committee have been very helpful and contributed towards a smooth process."
Asked why other companies were not following the example set by M.T.M. Maritime in arranging successful crew changes, he told Frontier that offshore operations involved considerable extra expenses that needed to be discussed by ship owners and management companies.
As a company that owns ships and recruits seafarers, M.T.M. Maritime also has the advantage of being able to make and implement decisions quickly, Than Naing Tun said.
However, despite operating 28 ships and employing more than 600 seafarers, they are also unable to make crew changes in some parts of the world where countries are not allowing them to disembark, or if they are allowed, the company is asked to pay for the coronavirus tests, transport, hotel quarantine and a relief flight, if there is one. This, said Than Naing Tun, is just too expensive for the company.
"Because airports are not open, we have to rely on relief flights, and some countries are imposing tough restrictions on crew changes," he said, citing Singapore as an example.
"Singapore requires the ship to dock there before the flight has landed, and after the crew change, the ship has to wait until the flight has left before it can leave port. Such restrictions are not easy to follow," he added.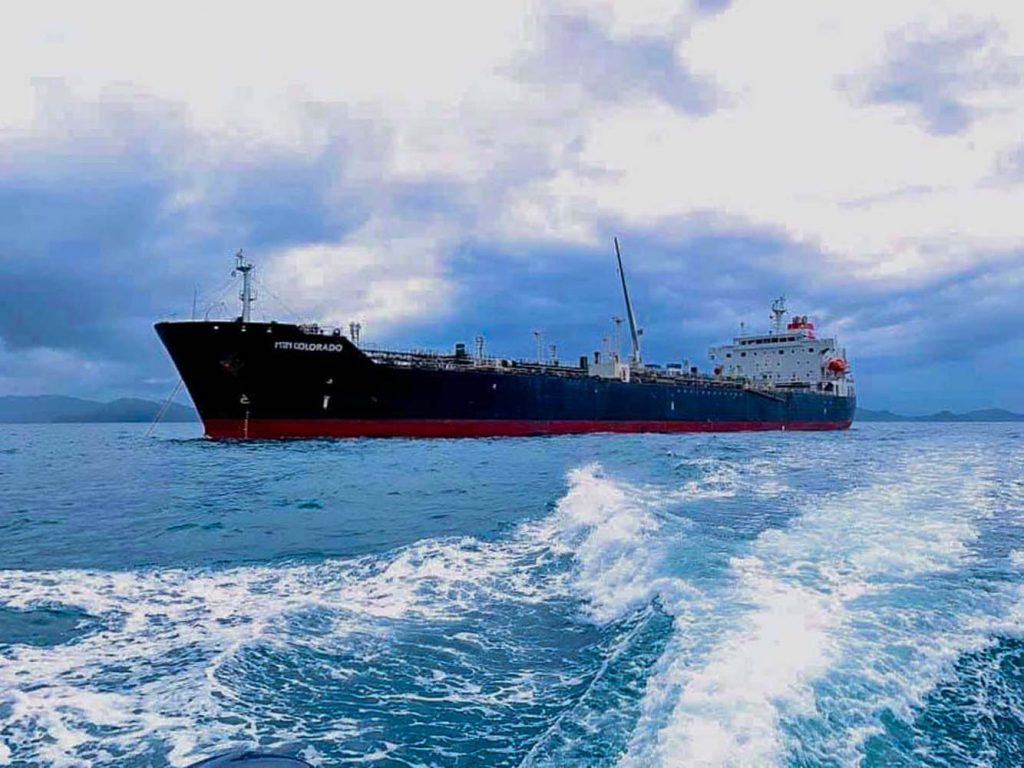 Seamen on the shore
While seafarers deal with being stranded far from home, their counterparts in Myanmar, as well as their unions and the employment services, are dealing with the harsh economic impact of the coronavirus alongside millions of their compatriots.
The Myanmar Seafarer Employment Services Federation represents more than 100 companies, which have between five and 50 employees. Business is flat.
"All our businesses have stopped at the moment, but we are not alone in experiencing this crisis," said U Kyaw Myint Oo, secretary-general of MSESF. "We should not be asking for a lot of help from the government or blaming it because it is hardly managing all the impacts of COVID-19. We just have to wait."
Figures from the Department of Marine Administration show that Myanmar has about 50,000 active seamen, of whom, say the seamen's unions and federations, more than 30,000 are seeking work.
U Khin Kyaw, 44, a seaman and executive member of the Myanmar Maritime Workers' Federation, had planned to resume working at sea in March after nearly a year on shore.
"As I am the only income source in my family, and am only qualified to work as a seaman, it is very difficult for me to manage," Khin Kyaw told Frontier.
U Tin Ko Ko Thet, general secretary of the MMWF, says his old friend Khin Kyaw and many other members of the federation are facing hard times.
"Most people in Myanmar think seamen are rich and that may seem to be so, because they are well paid when they are working. But when they come ashore after their contracts expire, they have their families to support and training courses to attend to upgrade their skills, and after a few months, they need to go back to sea," Tin Ko Ko Thet told Frontier.
The waiting between jobs explains why it is common in Yangon to meet taxi drivers who are also seafarers.
Reaching out to help
Being stranded is taking a mental toll on some seafarers and the Myanmar Maritime Trade Unions' Federation is offering them counselling via video calls.
"When seamen have been working on ships for more than eight months, most of them suffer homesickness," said U Thet Naing, an executive member of the MMTUF. "We talk with them to encourage positive thoughts. I ask about their plans for the future, and update them about improvements in the effort to control COVID-19 in Myanmar. I also encourage them to meditate."
Ko Ye Lin Maung, 29, a seaman who returned from Shanghai on March 25, was quarantined at a camp near Thuwanna football stadium in Yangon for 14 days, and has since returned to live with his parents and brother in Ahlone Township.
Yangon International Airport was still open to commercial flights when he returned from Shanghai with three other Myanmar seamen. The only other passengers on the flight were two Chinese nationals.
He had a 10-month contract plus an optional extra two months, "but when I was sent home I had only worked for three months and the company should have paid me compensation of at least one month's salary," Ye Lin Maung told Frontier.
He said he did not complain to the Department of Marine Administration about the missing compensation "because if such a complaint reaches the companies, they will not hire me".
Ye Lin Maung said he was already eager to return to work at sea because he did not want to rely on his retiree parents.
Difficult times ahead
The re-opening of airports is key to thousands of seafarers returning to work, by flying to ports to board ships. In Myanmar, commercial international flights have been banned until at least the end of June.
"At the moment, we don't see airports being reopened," said Aung Kyaw Zan, from the Ministry of Foreign Affairs. "We may have to check the situation in other countries in early July; we can't open on our own before the others have reopened."
In preparation for a resumption of flights, the Myanmar Seamen's Federation has facilitated a COVID-19 testing programme so that seafarers can provide documents showing they are free of the virus. More than 100 sailors have been tested so far and none have tested positive.
MSF executive committee member U Kyaw Kyaw Hlaing welcomed the tests as a positive development for seamen seeking work.
"Each of the tests costs over 150,000 kyats that the seaman or the seaman's company has to cover. However, it is only valid for 72 hours," he said.
China is one of the few countries that requires a certificate showing the seaman tested negative for the virus as soon as he applies for the visa; other countries require a certificate only on boarding a flight. As the validity of the certificate expires by the time the seaman gets his visa, he then requires another test in order to fly to a Chinese port, said Kyaw Kyaw Hlaing.
"This is a problem that we are trying to resolve with the embassy because their requirement can make seamen pay twice for testing," said Kyaw Kyaw Hlaing.
Meanwhile, work rolls on for the stranded seafarers, who try to keep their spirits up by celebrating national holidays of the different nationalities onboard. The 14 Myanmar of the Taiwan-flagged oil tanker, Zin Maung among them, raised a few glasses of beer during Thingyan in April. The toast was to spend the next Myanmar New Year on land, with their loved ones.