Another jump in fuel prices since Russia invaded Ukraine has brought extra suffering for the people of Myanmar as they struggle with economic fallout from the coup and the COVID-19 pandemic.
By FRONTIER
In March, Yangon-based taxi driver Ko Kyaw Sann Linn made the difficult decision to give up his car and return to pedalling a trishaw as soaring fuel prices made taxi driving untenable.
"I returned the taxi to its owner. I was working hard to pay the rent and cover the cost of fuel but there was nothing left over for me," he said.
In 2020, prices for petrol in Myanmar were between K600 to K700 a litre depending on the octane grade and had fallen to K500 to K600 in early 2021. After the military seized power in February 2021, fuel prices began a steady, relentless rise. As the junta ran the economy into the ground, prices hit about K1,300 per litre by the end of 2021 year and were up to K2,000 this March.
Veteran taxi driver U Thein Htun, who has been driving in Yangon for 14 years, estimated that at least 50 percent of taxi drivers who rented their vehicles have returned them to their owners.
Taxi drivers told Frontier they went from making a profit of around K12,000 to K15,000 a day to just K6,000. Even as petrol prices increase, the average person has seen their income dwindle, meaning drivers can't charge higher fares.
"Even though we ask for higher fares because of the rising fuel prices, passengers cannot afford to pay, and we have to compromise and accept what they can afford," Thein Htun said.
The soaring fuel prices are having a knock-on effect throughout the entire economy, as they increase the costs of commodities transported by trucks. Some trucks have had to stop running entirely because deliveries were no longer profitable.
A trucker told Frontier that transporting a 50-kilogramme bag of cement 244 kilometres from Meiktila in Mandalay Region to Taungoo in Bago Region cost K1,250 per bag in February of this year. By March it had risen to K1,550
A trader who hired a truck in January to transport 22,000 viss (nearly 36 tonnes) of onions from Monywa in Sagaing Region to Myawaddy in Kayin State paid K2.2 million. In March the cost for the same 958 kilometre trip had risen to about K3.5 million.
"Some trucks have stopped running because it is no longer profitable. Though you raise your fees, if the customer cannot afford to pay, you cannot go on," said Ko Soe Minn Htet, a truck driver from Myaing Township in Magway Region, who typically drives the Pyawbwe to Bago route.
High fuel prices have also resulted in fewer trucks plying the route from Mandalay to Muse Township, one of the busiest border trade gates with China.
"We notice that the number of trucks on the road is dwindling," said truck driver Ko Naing Ko, who often drives the Mandalay-Muse or Mandalay-Myawaddy routes.
"Because transport costs have soared, there will be a flow-on effect on commodity prices and the income of truck drivers will go down. The main reason is fuel prices; if they fall the situation will be normal again," he added.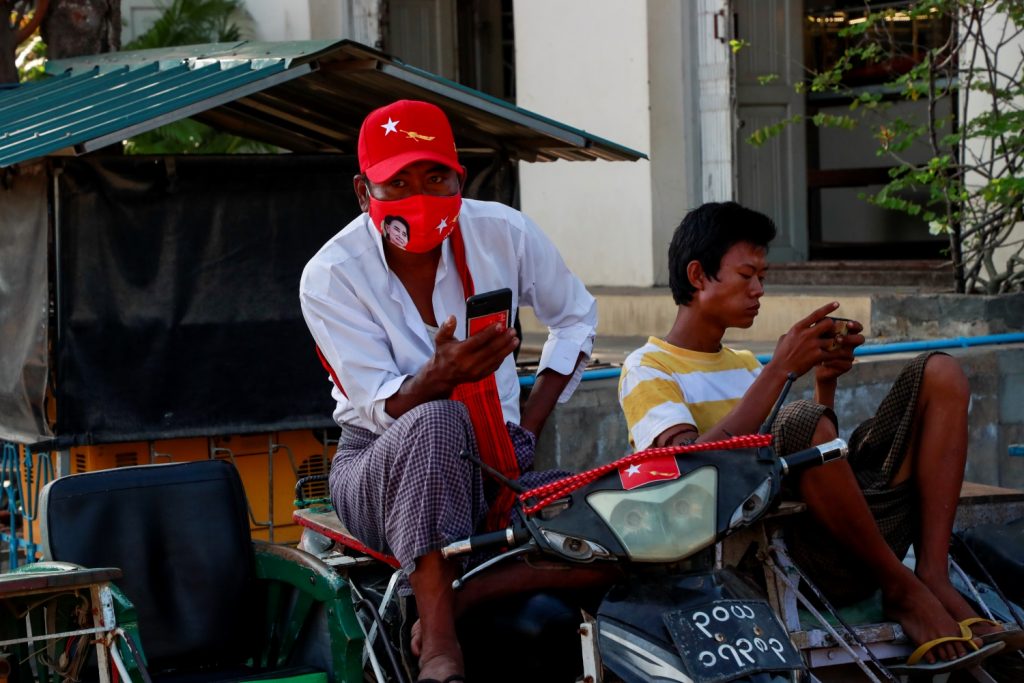 Russia's invasion compounds problems
But prices are unlikely to fall any time soon, as the economy is buffeted by the coup, the COVID-19 crisis and Russia's war in Ukraine.
Market analysts say domestic oil prices have soared in tandem with global market prices as a consequence of the invasion of Ukraine by Russia, one of the world's biggest oil producers. The coup sent the value of the kyat plummeting against the US dollar, which has compounded the effect of soaring fuel prices on the transportation sector.
U Ken Tun, chairman of local energy company Parami Energy, said fuel prices have been impacted by rising international prices, but the "main reasons" for domestic increase are "local restrictions, unfavorable payment terms, and increasing exchange rate".
The junta's recent so-called no-dollar policy has also wreaked havoc on the fuel sector. In April, the Central Bank of Myanmar announced a directive requiring that all businesses convert foreign currency to Myanmar kyat within 24 hours, at a rate fixed by the Central Bank.
The business community has complained that the exchange rate is lower than the market rate, imposing unnecessary losses, and that the 24-hour requirement is unnecessarily onerous.
Later that month, rumours of a fuel shortage precipitated a run on gas stations, as desperate customers tried to stock up while some companies imposed quotas on how much each customer could buy. While the situation stabilised soon after, the prospect of a long-term fuel shortage still looms.
"Weak Myanmar Kyat against USD and sustained marine trade deficit create uncertainty on fuel supply and on fuel. I am seeing a trend where regulators are trying to apply quota on import of major commodities including fuel," Ken Tun said.
Junta spokesperson Major-General Zaw Min Tun told a news conference in Nay Pyi Taw on March 24 that fuel prices depend on world oil prices, which are rising because of the war in Europe, but also insisted the regime is making efforts to address the problem.
Zaw Min Tun said the junta was coordinating with various ministries to ensure that fuel is sold at the lowest possible price by reducing the profits of fuel importers and calculating the cost of importing fuel in a reasonable way. He also said the junta is in talks with other countries that could sell oil and fuel at low prices.
Zaw Min Tun said that although commodity and fuel prices could be fixed in a socialist economy, "we cannot do that in a market economy".
The Central Bank had been selling US dollars to the fuel sector to help keep prices stable and as low as possible for consumers, he said.
But a recent World Bank report said military rule has compounded negative impacts on the economy first felt by the COVID-19 pandemic.
The Myanmar Economic Monitor, released on January 26, said the economy was about 30pc smaller than it might have been in the absence of COVID-19 and the February 2021 coup. The report referred to an expected 18pc contraction in the economy in the fiscal year ending September 2021 and projected growth of just 1pc in 2022.
The grim figures follow economic growth of up to 6.3pc a year from 2017 to 2019, though GDP fell 3.2pc in 2020 because of the COVID-19 pandemic. The report warned that the inflation rate might rise to 8.7pc by September due to the effect of high fuel and commodity prices.
Ken Tun said in the long-term, the international fuel situation could create an opportunity for lower prices in Asia, as India seeks to import Russian fuel at discounted prices and China aims to circumvent Western sanctions by trading in yuan.
"I believe for Asia, petroleum price will be stable or even lower if India and China manage to succeed what they plan to do," he said.
But he said there are other changes Myanmar would need to make to benefit from this opportunity. Ken Tun said most fuel import deals now are based on spot pricing, rather than a fixed price for a long-term contract, and often require wiring funds beforehand.
He recommended that Myanmar should instead buy fuel in bulk based on the Chinese yuan, a plan he said should be "sponsored" by the Central Bank. 
"By doing so, Myanmar not only achieves the substantially lower price, but also manages to reduce the unnecessary risk and transaction cost as compared to current expensive spot contract agreements by individual importers with [telegraphic transfers] or confirmed [letter of credit] arrangements," he said.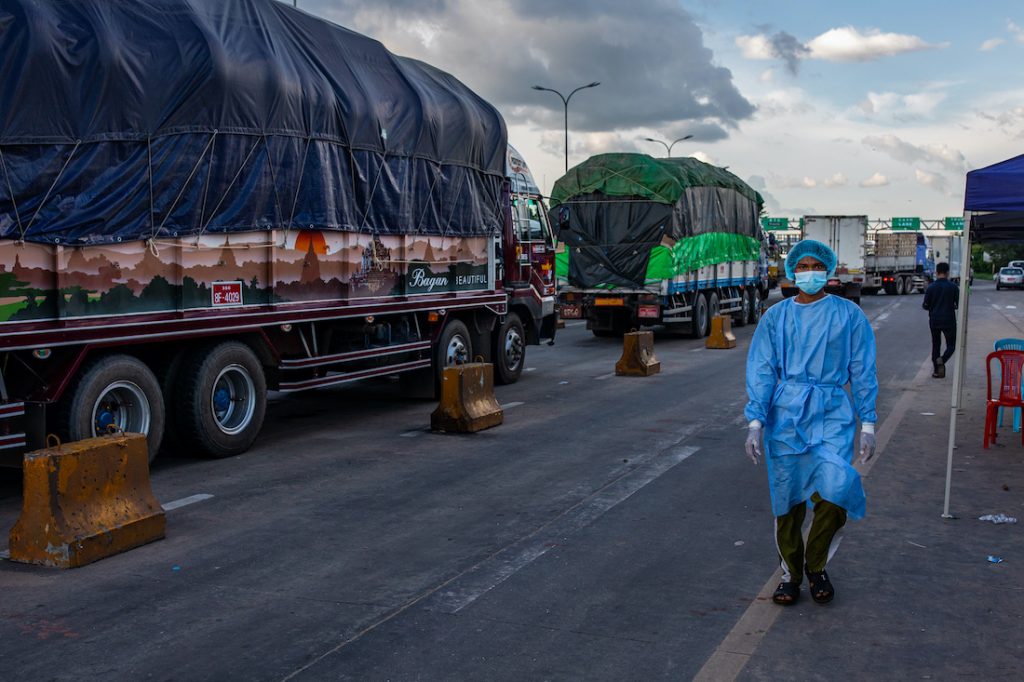 More problems for the people
But for now, regular people continue to suffer as fuel prices continue to rise.
Motorbike taxi drivers in Nay Pyi Taw said the fare for a two-mile trip from the capital's Thebyegon quarter to the Myoma market was once K1,000 but had risen to K1,500.
"Passengers only know the old fare and we have to explain that the increase is due to fuel price rises," said Nay Pyi Taw motorbike taxi driver, Ko Phoe Yone. "People are short of money these days and fewer people are using motorbike taxis," he said.
A member of the Nay Pyi Taw Highway Bus Supervision Committee, who asked to comment anonymously, said high fuel prices had forced some buses to stop running because they were not making a profit.
Figures from the committee show that the number of highway buses operating out of the capital had fallen from 1,155 in January to 1,074 in March.
Bus companies have been unable to raise their fares despite the new fuel costs, because customers are already paying double the usual rate due to a COVID-19 policy introduced by the National League for Democracy in 2020. Passengers are required to book two seats to maintain social distancing.
"Bus lines collected a two-seat fare from each passenger, which effectively doubled the price, and this instruction remains in force," the committee member said.
But customers complain that companies often force them to buy two seats, but then sell the second seat to somebody else anyway.
"We only get one seat to sit on. If bus lines try to increase fares because of high fuel prices, it will not be fair," said Nay Pyi Taw resident Ma Lin.
Meanwhile in Yangon, trishaw driver Kyaw Sann Linn is looking forward to the day when he can resume driving taxis. "I want to be able to support my family well, but job opportunities are hard to find," he said.