Stories abound about the tycoon who built a Chinese-style mansion in Yangon. One involves a hidden printing press, counterfeit British pounds and an American honey trap.
By JEREMY BURNS | FRONTIER
LAST YEAR a random coincidence led me to discover and explore the dilapidated, semi-ruined building that was once the grandest mansion in Yangon, Chin Tsong Palace.
The mansion was built by a riches-to-rags Sino-Burmese tycoon, Lim Chin Tsong, who had named it "Mount Pleasant". Over time, the building's distinctiveness and Lim's notoriety led to the mansion that towers over Kabar Aye Pagoda Road near University Avenue being named after him. Lim died aged 56 in 1923, three years after the completion of the mansion, which now houses the State School of Fine Arts, Yangon.
I asked my driver about the building I had just discovered and he recounted a story his mother had told him when he was much younger. It was a story filled with love, wealth, power, betrayal, spies, crime and death. It is a story of a rise to greatness and a hubristic fall.
I was so interested in Lim's story that I researched as much as I could about his life, and rewrote his Wikipedia biography based on the information I found, some of which did not support what I had heard. However, some of what I found hinted that a deeper mystery might have slipped through the cracks of formal histories, only to be passed down through oral history. To confirm the deeper aspects of the mystery would require access to police Special Branch files from 100 years ago when Burma was under colonial rule.
The story I heard was fantastical. A century ago, Lim was the wealthiest man in Rangoon. He used part of his wealth to build an elaborate home for himself and his family: it was unique in Rangoon, including elements typical of a British stately home but with an eight-sided Chinese-style tower rising from the centre of the building. At the time, it was one of the tallest buildings in Rangoon and gave Lim the ability to survey the breadth of the city.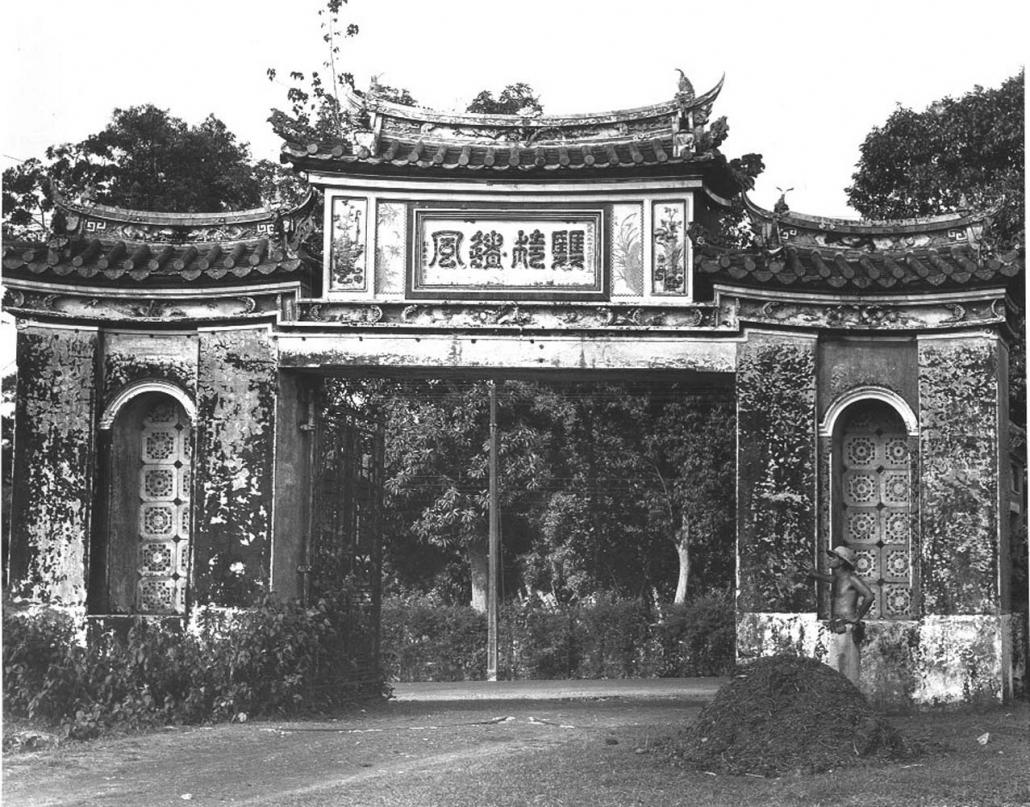 Unfortunately for Lim, his activities attracted the attention of the British authorities because he was spending more money than they knew he was making by legal means. Lim was suspected of being involved in an illegal business but the authorities had no proof so they concocted a plan that involved hiring a beautiful American spy.
The plan was for her to meet and seduce Lim, learn his secrets and then report them to the authorities. It went well at first: the woman and Lim became romantically involved, he "married" her, and she moved onto his estate. Lim had a wife so the American must have been a mistress. She did not discover the source of Lim's wealth and over time they had two children.
Lim was notoriously secretive but after several years with the woman, and because they had a family, he became more trusting and eventually allowed her to discover the source of his wealth: a secret underground room on his estate reached through a hidden entrance, where he was running a press printing counterfeit British pounds.
The discovery created a dilemma for the American: should she be loyal to her family or to the colonial regime that she was serving.
In the end, she chose to inform on Lim and the British learned about the printing press. A disgraced Lim lost all of his money and died mysteriously, or perhaps conveniently, as he was never brought to court.
That's the story I heard. Most of what I discovered in my subsequent research was not as dramatic, but there were hints of more happening behind the scenes.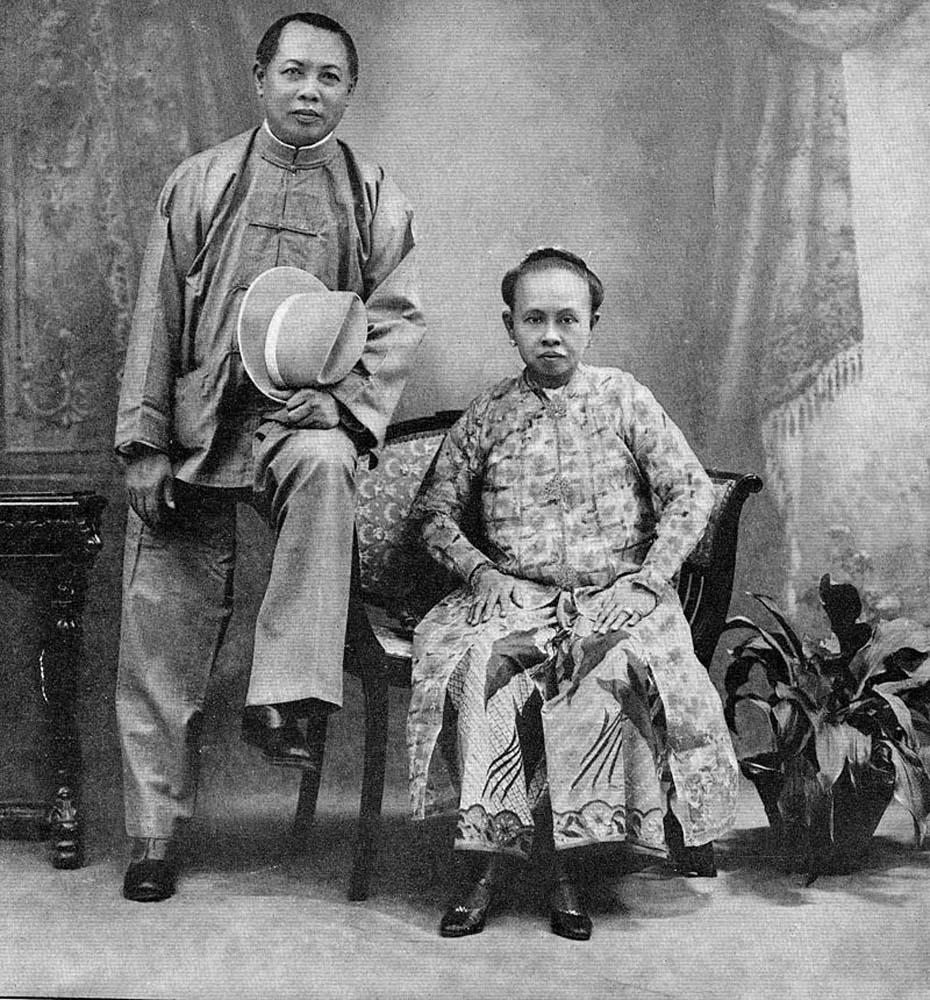 Lim was a second-generation immigrant to British Rangoon. His father was a merchant who had migrated from Fujian, China, and after he died Lim took over his business. In 1891 Lim played a prominent role in convincing the owners of oil-bearing land in Upper Burma to allow the Glasgow-based Burmah Oil Company to extract oil from their property, entitling him to a small commission from every barrel. This oil wealth became the basis of much of his fortune.
His standing within the company improved over the next two decades to the extent that by 1908 Lim had become the exclusive agent of Burmah Oil, the only person they allowed to sell and distribute their oil inside Burma.
Lim diversified his holdings, establishing agriculture, mining and manufacturing businesses. He owned a steamship company that exported goods to China and returned with migrating Chinese, many of whom became workers in his various enterprises. In 1897, he had a pair of dragon pillars carved in Fujian and donated them to a Chinese temple in Rangoon. He also founded a school and a maternity hospital.
In 1919, Lim was made a member of the Order of the British Empire for his support and fundraising efforts during World War I. His support included donating a steamship that carried Australian troops to the battlefields of Europe in 1916 but was sunk by a German U-boat in the Irish Channel the next year. Until WWI ended in 1918, the British were preoccupied with Europe, giving Lim almost free rein over his businesses in Burma. When financial oversight returned after the end of the war, it was the beginning of the end for Lim.
When Burmah Oil was reviewing Lim's accounts in 1919, it found that he owed more than he was able to repay. This led to the cancellation of Lim's status as Burmah Oil's agent and the withdrawal of the commissions he was making on its oil. Lim was running up gambling debts and his bank made many bad loans but he continued to spend lavishly. When he won a civil suit against a business competitor he used the money to buy a Rolls-Royce Silver Ghost.
The near-final nail in Lim's coffin was the cost of building his "palace". It used materials and craftsmen from China, Italy and Britain. Well-known English artists were hired to travel to Burma to paint murals on the walls. The mansion's striking eight-sided tower was modelled on the Fu Xing Pavilion, which he had seen during a visit to Beijing.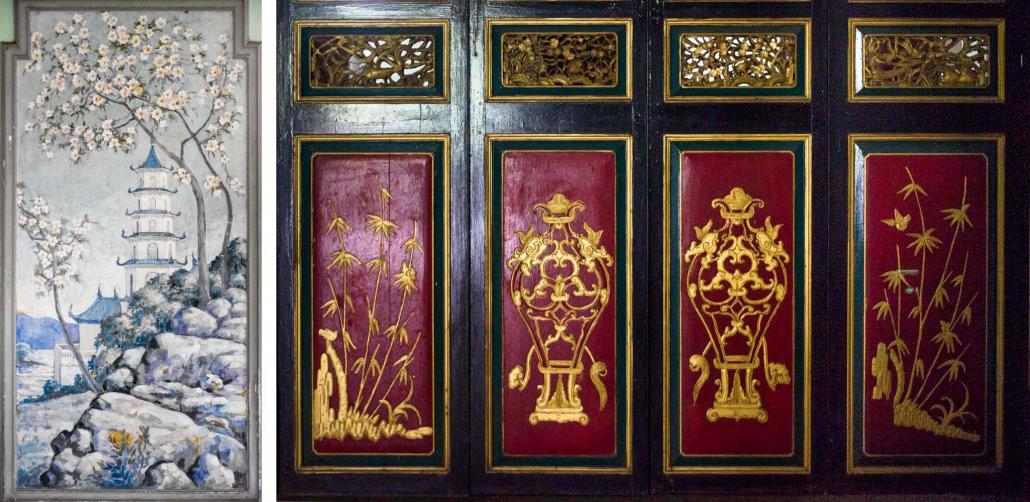 After the mansion was completed, Lim used it to hold a lavish, four-day wedding party for his eldest son. The most important members of the city's European, Burmese, Indian and Chinese communities were invited and entertained, each group being hosted on a different day. In the short time between completing the mansion and Lim's death, it was the venue where he entertained visiting statesmen and dignitaries, of which the most famous was Mr Georges Clemenceau, France's prime minister during WWI.
Lim's second-to-last great business venture was to send all his steamships to Britain, load them with cargo and sail them back to sell the freight in Burma for a profit. It was a success and gave Lim the means to embark on his final, doomed endeavour. He used the profits to buy rice farms in India as part of an ambitious plan to corner the market and create a monopoly that would drive up local prices. The plan envisaged sending excess production abroad, where it could be sold more profitably.
Unfortunately for Lim, his attempt to manipulate the price of a staple crop did not go unnoticed by the British authorities in India. The British knew that if rice became unaffordable in India it would result in a famine, so they banned all rice exports. The ban led to the instant collapse of the Indian rice market and Lim lost everything.
By 1923, Lim was having legal problems and did not have enough money to pay his phone bill. His death that year was reported as an illness, but there were rumours of suicide. Rangoon practitioners of Feng Shui claimed that the hubris evident in the eight-sided tower was the real cause of Lim's misfortunate, because in Chinese tradition only an emperor could erect such a building.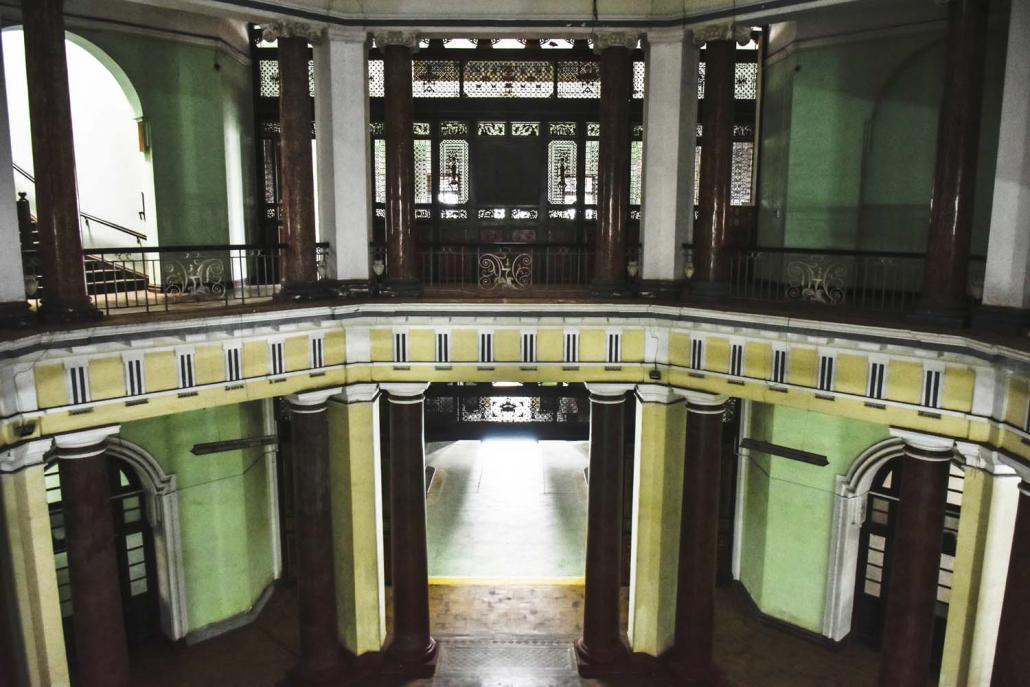 After Lim died, his family lost everything, too. Many of his descendants migrated and settled in Canada, Singapore, Malaysia and elsewhere. Most of his property was repossessed, but in 1938 Burmah Oil Co executives discovered that Lim's wife, Daw Tan Guat Tean, was living in destitution at the mansion. In memory of his service to the company, they arranged for her to receive a small allowance. She was illiterate and signed the agreement with the company with an "X".
I could only uncover hints to corroborate the story of Lim's downfall told to me by my driver.
I found an account online that claimed to have been the reminiscence of an old man who was once a jockey in Lim's racing stable and lived on his estate, but fled after he discovered the secret counterfeiting operation. An article published in an academic journal in 1988 about the international rice market mentioned that an American woman named as "Miss Hannah Boudeville" was living on Lim's estate at the time of his death.
After Lim died, she went to court to claim that his creditors had no right to take possession of her house because he had gifted it to her. It is impossible to confirm anything about her or Lim's downfall without accessing the records of the Yangon Police Special Branch from the 1910s and 20s. Until then, that aspect of Lim's life will remain a mystery.
Other stories about Lim have circulated in Yangon since his death. I once met a woman who claimed that Lim poisoned her great-grandfather, but that's another story….
TOP PHOTO: Steve Tickner | Frontier