In the third installment of our series profiling Myanmar's leading responsible tourism businesses, Frontier meets Bertie Lawson, who found a way to make a living without compromising the idealism and principles of Sampan Travel.
By ALFRED SKARTVEIT HELSKOG | FRONTIER
SAMPAN TRAVEL is a quintessentially millennial start-up: an environmentally friendly tour company obsessed with reducing its carbon footprint. At its company headquarters, trash is collected for artisans, who make wallets and other souvenirs out of plastic bags and tin cans. When Sampan books domestic flights for clients, it makes a donation to offset the flight's carbon footprint. The coffee and tea provided in Sampan's office are all local products. Idealism is an integral part of its business model.
But managing director Mr Bertie Lawson is clear: Sampan is a business, not a charity. "We are here to run a successful business," he says. "But the more successful we are, the more good we can do."
There seems to be a market for the brand of tourism that Sampan promises – a travel experience that is more genuine, more unique. Sampan is like a Lonely Planet guide if a book could tailor the adventure of a lifetime based on your personal whims and desires. But Sampan is also more up-to-date and relevant, Lawson says.
"This country changes so rapidly. Since the last issue of the Lonely Planet came out, five of the top 10 bars it recommended in Yangon have closed," he notes. The company stays ahead of the game by constantly assessing and re-assessing hotels, restaurants and sights. If there's a new manager at a hotel or a new menu at a restaurant, Sampan tries to revisit it.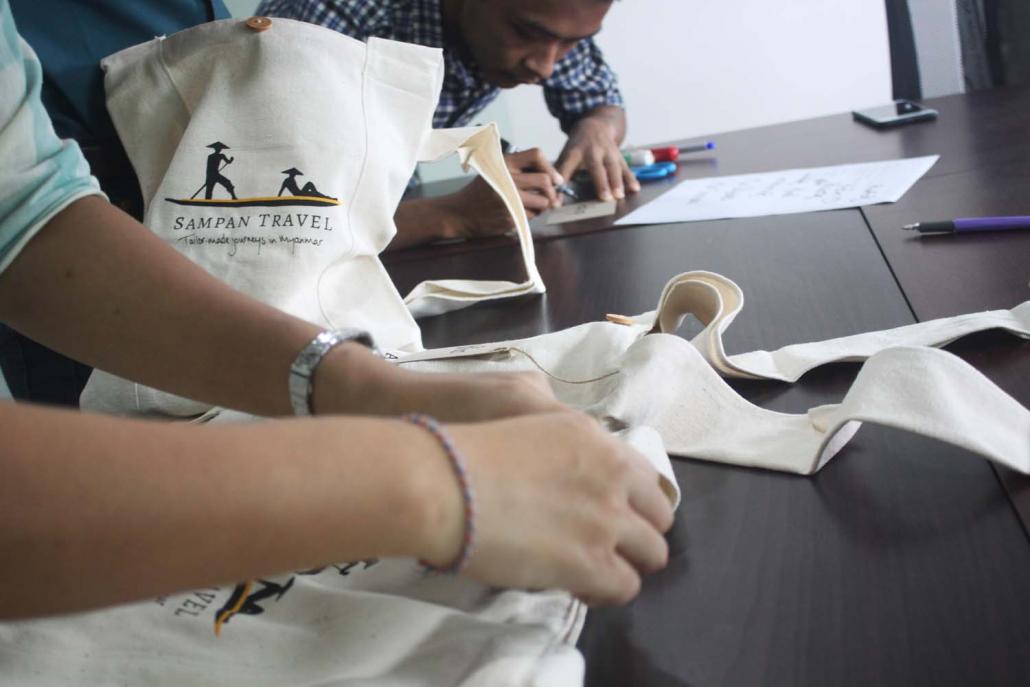 Lawson, who is originally from the United Kingdom, was Sampan's first staff member, joining shortly after it was founded in 2013 by Rupert Trotter and Swe Zin Thet. For the first year his job was simply to travel around Myanmar, to get a feel for the country and write about it, so that he could make personalised recommendations to Sampan clients based on his own experiences.
Slow travel is a concept that Sampan embraces. It's all about immersing yourself in the experience, Lawson says. "It's not about ticking things off and rushing through an itinerary. It's about taking the time to really get to know a place and engage with that place. It's about seeing it as being more than just a postcard. It's about seeing it for all its faults and imperfections as well."
This approach has helped Sampan weather a general downturn in tourism prompted by the crisis in Rakhine State, and other allegations of human rights abuses. While the political climate has likely cost it some customers, Sampan is much busier this peak season than last, seeing an uptick in clients.
On the ethics of visiting Myanmar, Lawson believes that the tours must go on – or at least some of them. "Is traveling to Myanmar a moral decision? I would say that it's not so much about whether to go or not to go, but how you go and how you decide to travel when you're there."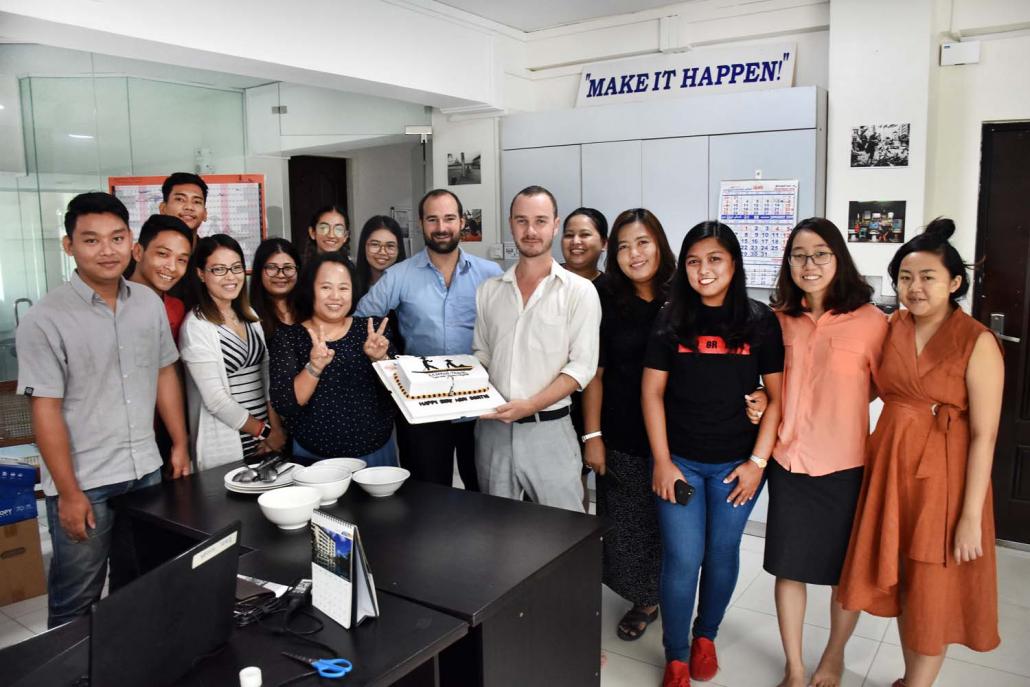 In December, Sampan was recognised at the Myanmar Responsible Tourism Awards in the "best responsible tourism operator" category, with judges appreciating its efforts to "contribute to the improvement of environmental, social and economic conditions of Myanmar".
"Partners are carefully chosen, employees are trained in sustainability and responsibility in order to create appropriate tours," the judges said.
Sampan aims to be part of a global movement that facilitates and encourages a healthier kind of travel, one that benefits both visitors and locals. A sort of barefoot luxury – a luxury that is sustainable, healthy, unique and personalised – has become its specialty. "Sometimes there's a misconception that sustainable travel is the opposite of luxury travel. But I completely disagree with that. I think that true luxury is personal travel, intimate travel. Travel where you get really authentic and unique experiences."
It's more expensive to be sustainable; it takes a lot more effort and creativity. But there seems to be a market for it. "I do believe people are willing to pay a bit more to travel more sustainably, more slowly."
About this series:
This is the third in a series of articles profiling the winning entries at the Myanmar Responsible Tourism Awards, of which Frontier Myanmar was a sponsor. Each issue for the next three months we'll be meeting the founders of an award-winning tourism enterprise to learn about their approach to responsible tourism and what inspires them to take care of the communities in which they work. The awards were announced on December 11, 2018. For more information visit: https://myanmartourismawards.wordpress.com/
TOP PHOTO: Mr Bertie Lawson, managing director of Sampan Travel. (Steve Tickner | Frontier)