Hundreds gathered recently in a remote mountain village to celebrate the inauguration of a 'peace park' backed by the Karen National Union.
By BEN DUNANT | FRONTIER
ON AN UNSEASONABLY hot December afternoon in Day Bu Noh village in the northern Karen hills, near the Salween (Thanlwin) River that divides Myanmar from Thailand's Mae Hong Son Province, a widow was addressing a crowd of five hundred people.
The audience sat close together inside a bamboo marquee, creating a vista of Karen shirts in vivid primary colours. As Naw Paw Tha spoke, the mood turned from celebratory to mournful.
"My whole life I have lived in a war zone. I had to look after my sister's children because her husband died. Now I have to raise my children without their father," she said.
But Paw Tha was content about one thing: "If my husband were here, he would be very happy."
That morning, on December 18, the charter of the Salween Peace Park was promulgated on a foldaway steel table with signatures from the park's chairman, a Karen National Union official and Karen community representatives. The scene, marking the start of a three-day programme of seminars on the future of the park, felt as far removed as possible from the echoing conference halls of Nay Pyi Taw, where the government's peace efforts are concentrated.
Paw Tha's husband, Saw O Moo, had been working towards this moment. The community activist's grasp of Karen animist lore and intimate knowledge of the local forests and waterways had made him a natural flag bearer for the peace park initiative.
O Moo, a civilian, was fatally shot in April by Tatmadaw troops while riding a motorcycle with a Karen National Liberation Army soldier. The incident occurred during a flare-up of hostilities sparked by the Tatmadaw's sudden decision to upgrade a road previously used for military operations. Though more than 2,500 civilians were displaced, only O Moo was killed. The Tatmadaw kept his remains.
"I couldn't even see his body," said Paw Tha. "He left us with no trace."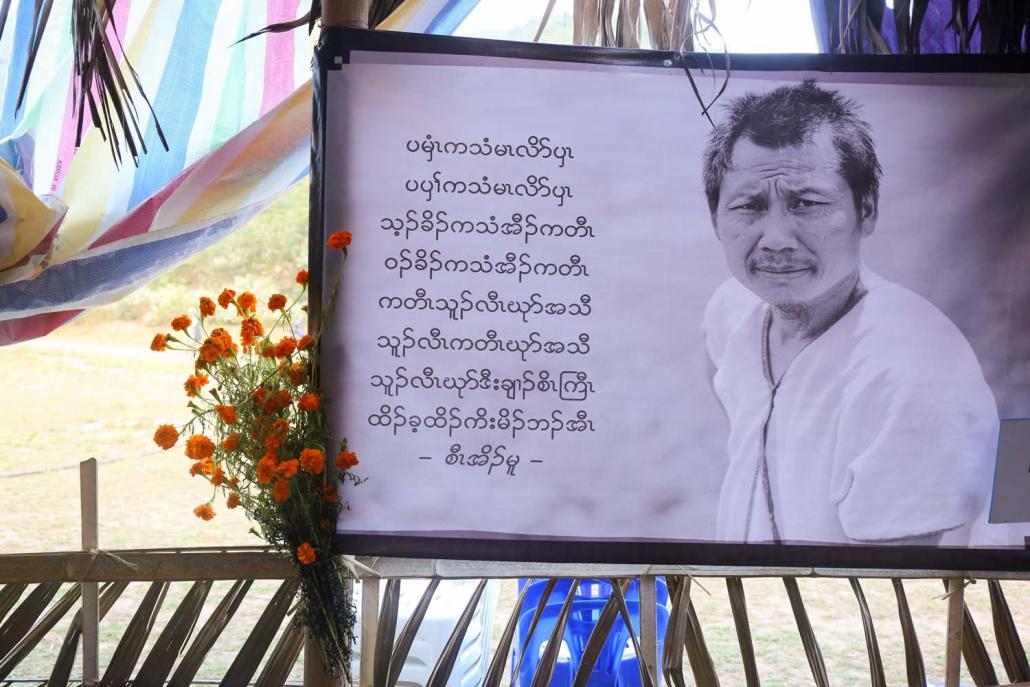 Headwinds
Although no physical trace of O Moo was returned to his community, the peace park that bears his imprint is proceeding, with KNU backing, despite considerable headwinds. The deceptive peace and stability of KNU-administered Mutraw District, which the Myanmar government calls Hpapun District, in northern Kayin State is teetering over a deadlocked peace process from which the KNU has suspended formal participation.
A bilateral ceasefire signed in 2012, which allowed some displaced Karen to return to formerly war-ravaged parts of the district, has not been accompanied by demilitarisation. The peace park, which covers 5,485 square kilometres of Mutraw, is dotted with more than 60 Tatmadaw bases. The seemingly pristine landscape of vertiginous limestone river valleys is also sown with landmines, laid by both sides to the conflict, with de-mining efforts held hostage by the peace process.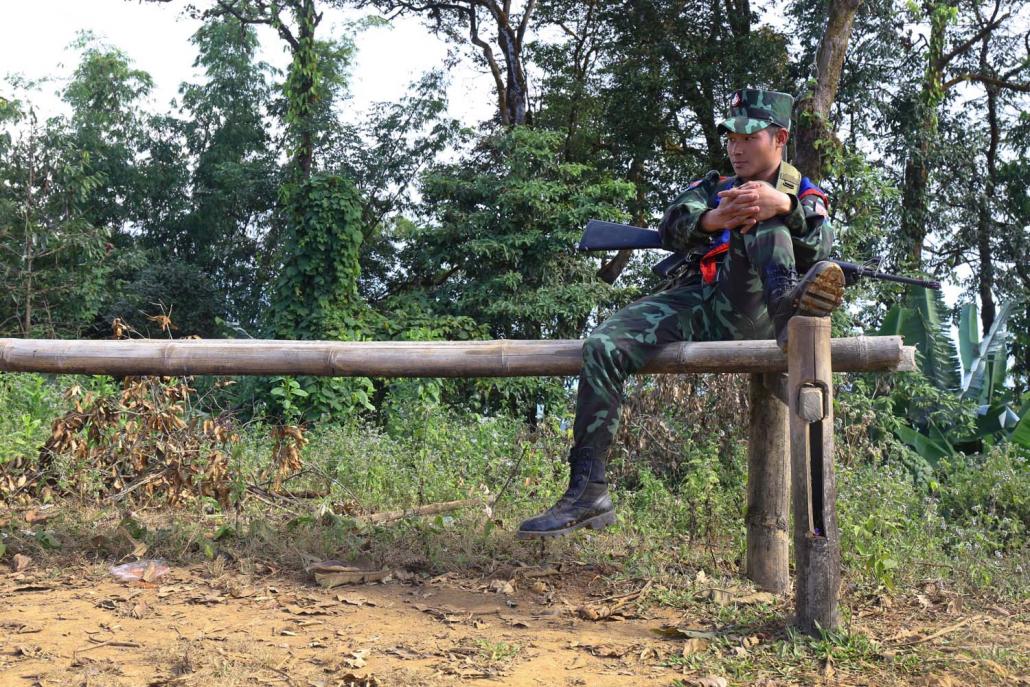 The park's inauguration also comes as the parliament in Nay Pyi Taw is amending a tangled array of land laws in a way that would expedite commercial land concessions, and therefore lure investment that could result in the dispossession of smallholders managing land in accordance with ethnic customary law.
The Vacant, Fallow and Virgin Land Management Law, amended in September 2018, requires anyone occupying or using land the government considers vacant, fallow or virgin to apply for 30-year land use permits before March 11, 2019, or else risk being fined and imprisoned for up to two years as criminal trespassers. This applies to 41 percent of the land in Kayin, much of which is used by Karen communities.
The Salween Peace Park aims to confront these threats to Karen welfare and autonomy, but in a way that its founders hope will present a positive model of local governance and environmental stewardship for other ethnic communities to emulate and for the government to recognise and eventually incorporate into the "federal union" often talked about, but rarely discussed in detail, at Nay Pyi Taw peace conferences. The park presents itself as "a people-centred alternative to top-down, militarised development" – an example of federalism built "from below".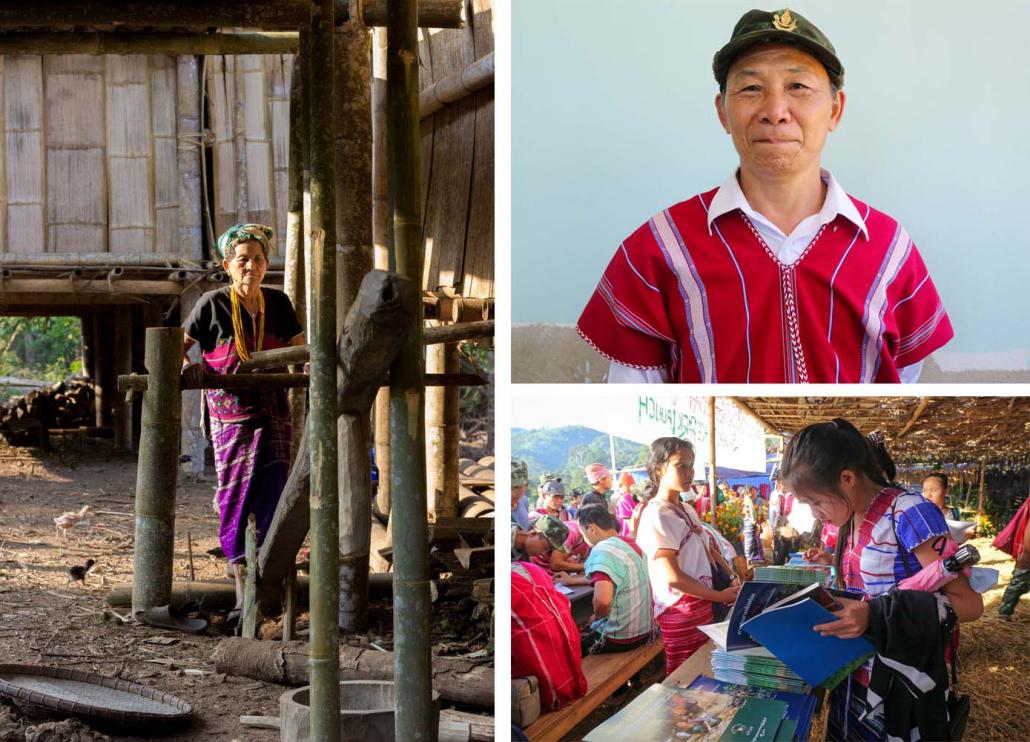 An animist heritage
The park's territory encompasses 27 community forests, four reserved forests, three wildlife sanctuaries and 132 customary land holdings. One wildlife sanctuary, Kaydoh Mae Nyaw, covers 91,599 acres (37,069 hectares) of forest and is home to a range of threatened species, including the critically endangered Chinese pangolin. The area was substantially depopulated by conflict in the mid 1990s.
The customary lands, called kaw in S'gaw Karen, are a mix of forest, farm and village land, and vary substantially in size. Though each has traditionally been governed in idiosyncratic ways decided by the resident community, the integrity of the kaw is anchored in Karen animist beliefs. A kaw's territory is made inviolable by loh, spirit dwelling sites, and custodianship has traditionally been vested in the older males of a leading family who claim a special relationship with these spirits.
The peace park charter prescribes the protection and revitalisation of kaw, not only as a means of protecting the Karen people's land rights – and holding the Myanmar government to its own National Land Use Policy, approved in 2016, which envisages the protection of ethnic customary tenure as part of a single national land law – but also drawing on the kaw institution's proven record of preserving both the natural environment and the self-sufficiency of Karen communities.
However, the practices essential to kaw have waned, not just because of decades of civil war and displacement, but due also to more historic shifts in the Karen way of life. Although most Karen in Myanmar are estimated to be Buddhist, a majority of the residents of Mutraw are Christian; their ancestors were converted during the British colonial era by missionaries who often taught the Karen to shun their animist heritage as "the devil's work".
Saw Paul Sein Twa, executive director of the Karen Environmental and Social Action Network, a civil society group that did much of the preparation for the peace park, told Frontier that some church leaders initially resisted the peace park's emphasis on revitalising parts of the Karen people's animist heritage. However, he said that a consensus had emerged that whatever the faith of different Karen communities in Myanmar and abroad, it was this heritage that united them.
"If we lose animism, half of our tradition will be lost," he said.
Local decision-making
The peace park has received the formal blessing of the KNU's central committee, and the charter foresees the KNU's Mutraw District administration playing a substantial role in its management. However, KNU district, township and village tract representatives occupy a minority of decision-making berths, with 42 out of 106 seats in the general assembly, and four our of 11 places on the governing committee that is elected out of the assembly.
Civil society and village representatives will hold the balance of seats in the general assembly and governing committee, both of which will be constituted in 2019. The peace park is therefore also a means for local communities to hold the KNU accountable, in an area where the Myanmar government is largely absent.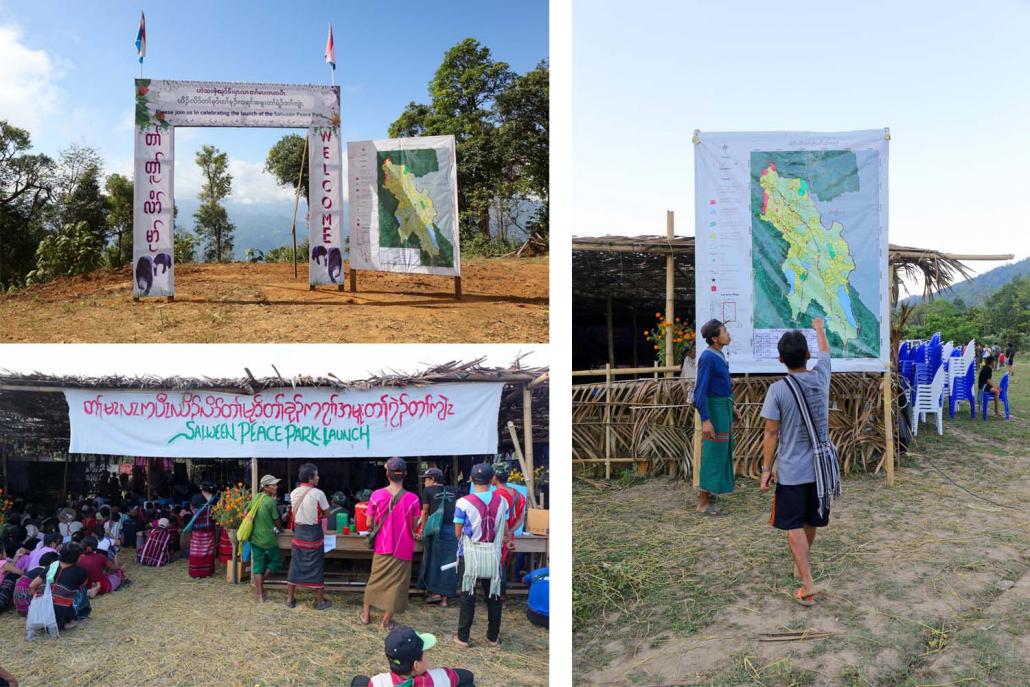 However, the charter foresees day-to-day decision-making devolved to a more local level. Article 52 states, "Each village, group of villages, kaw or administrative unit, as freely determined by the members of those communities, shall be responsible for establishing and implementing rules and regulations." The "enforcement mechanism," it adds, "will be determined by the communities themselves."
The charter, which had been developed through village tract-level consultations, was endorsed in a signature referendum by 75.1 percent of adults that live within the park's boundaries, according to a presentation given at Day Bu Noh.
Different government, same approach?
"We don't just talk about peace. We make it happen," said General Baw Kyaw Heh, vice chief-of-staff of the KNLA and former commander of its 5th Brigade, which controls the area. He told Frontier that he had backed the peace park plan since its inception in 2012, when the bilateral ceasefire with the Tatmadaw opened new possibilities for community mobilisation.
However, he expressed deep skepticism over the current state of the peace process led by Nay Pyi Taw, suggesting that the peace park was progressing in spite of rather than because of it.
"The current peace process is not a real peace process. We won't follow a fake peace process," the general said.
"Even though the leadership of the government has changed, they still treat ethnic people in the same way," he said, referring to the approach taken by the National League for Democracy government led by Daw Aung San Suu Kyi since it came to power in early 2016. "They want all of us to be under their control."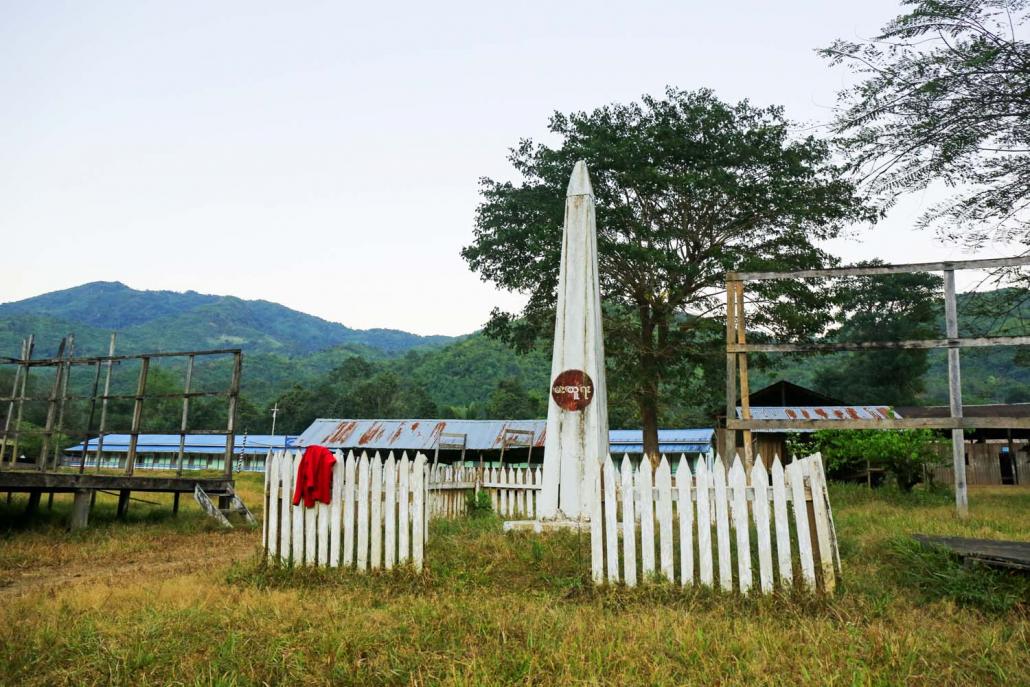 Current chairman of the peace park and KNU central committee member Padoh D Gay Junior told Frontier that although there had been little communication with the Myanmar government on the peace park, it was in the government's interests to "support this initiative to build peace in this country". He said neither the government nor the Bamar majority in Myanmar should feel threatened by it: "The Bamar also have the right to preserve their culture."
Before the promulgation of the charter, D Gay Junior had addressed the crowd in Day Bu Noh, comprised of Mutraw residents as well as Karen from Tanintharyi Region, Thailand and elsewhere, alongside guests from other ethnic communities.
"Our identity spans national boundaries," he told them. The peace park, he said, "is the only way that other people will respect us as Karen."
TOP PHOTO: Ethnic Karen attend the launch event for the Salween Peace Park in Day Bu Noh village, Mutraw District, on December 18. (Frontier)