The public response to the arrest of the two Reuters reporters is indicative of a wider debate about the role of journalists in Myanmar.
By KYAW LIN HTOON | FRONTIER
"Why hasn't daddy come home yet?"
Ko Kyaw Soe Oo's two-and-a-half-year-old daughter has been repeatedly asking her mother this question, but all Ma Chit Su can do is cry.
Ten days after Kyaw Soe Oo, 27, and his Reuters colleague, Ko Wa Lone, 31, were detained on Yangon's northern outskirts late on December 12, Chit Su, 22, has had almost no information about her husband's condition or whereabouts.
On December 21, one of Kyaw Soe Oo's siblings posted an image of his daughter on Facebook with a message that she was missing her father. It brought messages of sympathy and support, mostly from journalists.
Outside of the media world, though, the reaction has been quite different. If you look below the mostly sympathetic articles about the pair in Myanmar-language media, you'll see many vicious comments accusing the Reuters journalists of being traitors and calling for them to be given life sentences. Some even accuse them of being in the pay of foreign groups.
The criticism has been a huge disappointment for those striving to develop and uphold professional standards in Myanmar's news media. It has made them realise that much remains to be done to create public understanding about the role of responsible journalism and the challenges journalists face in their work.
U Zayar Hlaing, a member of the Myanmar Press Council and the Myanmar Journalist Network, said the main reason for public misunderstanding over the detention of the Reuters pair was coverage in state-owned media.
"The authorities may have given them [state-owned media] information that the pair was accused of breaching the Official Secrets Act, but it was published uncritically, without considering or mentioning any of the principles of journalism," he said.
Asked in a Mizzima TV interview one week after the pair was detained what he would do for them, Information Minister U Pe Myint – Wa Lone's former editor at the People's Age journal – said he'd been given almost no information about the case. He would do what he could "when I know all the facts of the current case", he said.
Zayar Hlaing expressed astonishment at the minister's comment.
"If he does not know the case well, why did the [state-owned] newspapers publish unfair accusations," he said.
"The images that those newspapers published of the pair after they were detained insulted their dignity as journalists," Zayar Hlaing added, referring to a police photo of the pair in handcuffs that was provided to and published by the Ministry of Information.
On December 20, the Myanmar Press Council told a news conference it wanted to play a mediating role in case against the Reuters pair, who are still being held at an undisclosed location without access to their families or legal representation.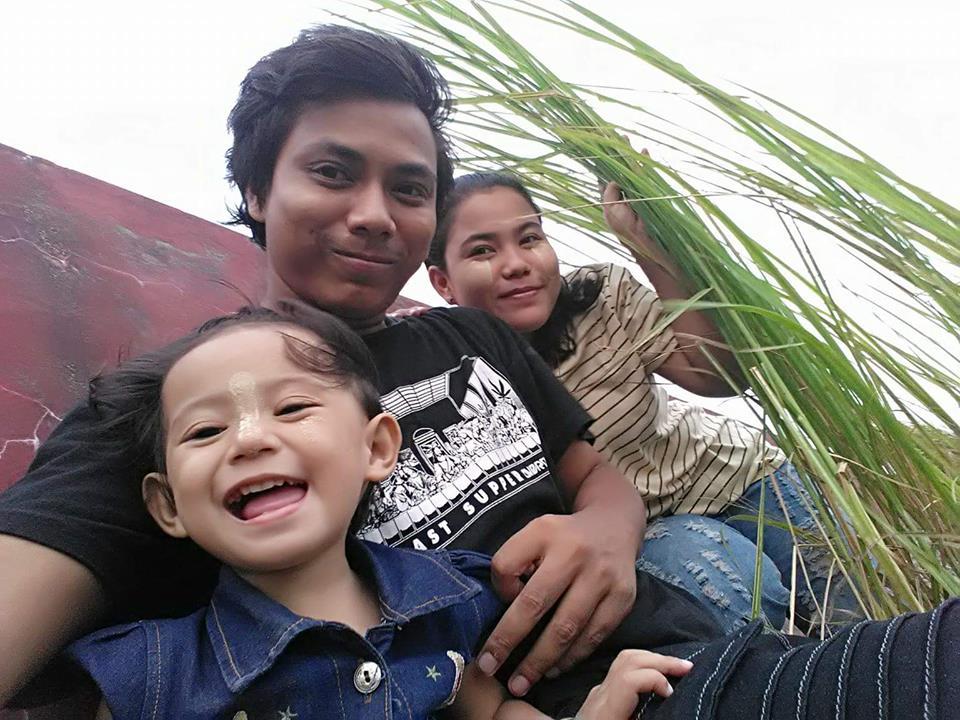 Late the next day, a police spokesman confirmed that the pair had appeared in court under the Burma State Secrets Act and been remanded. They face a potential 14-year prison sentence if convicted.
"For now, they are not allowed to meet with anyone and they are being investigated," the spokesperson, Police Colonel Myo Thu Soe, told Reuters.
U Zaw Htay, a spokesman for State Counsellor Daw Aung San Suu Kyi, had said on December 20 that after the police investigation was completed and the case went to court the pair would have access to a lawyer and be able to meet family members.
Zaw Htay said he had been told by the Ministry of Home Affairs and the police that the two journalists were being held in Yangon and were in "good condition", Reuters reported.
There was heated discussion at the Myanmar Press Council news conference on December 20 at which it issued the call to mediate in the case under the provisions of the 2014 News Media Law.
Some reporters were frustrated that the MPC had remained silent for a week about the case before calling the news conference, at which it issued a statement declaring itself "willing and ready to provide legal assistance to the accused reporters so that justice would be served".
Tensions have eased since the statement was issued, however.
The News Media Law enables the MPC to arbitrate civil and criminal complaints against journalists before they are referred to a court, though the council is often bypassed and complaints sent direct to police. At least 10 Myanmar journalists have spent time behind bars since the start of the year, in cases that sidestepped the council's arbitration procedures, Reuters reported.
MPC vice-chairman U Aung Hla Tun called at the December 20 news conference for the abolition of laws that have been used to jail journalists.
"Not only [the Official Secrets Act]. There are a lot of laws that need to be abolished or amended," he said. "The Unlawful Associations Act, which was enacted over 100 years ago. And also the modern-day laws like [section] 66(d) [of the Telecommunications Law], and then also the media law. We need to fix them."
The arrest of Wa Lone and Kyaw Soe Oo prompted an outpouring of condemnation from many countries, as well as the United Nations and international and domestic media groups, amid fears about a fresh crackdown on press freedom in the wake of the crisis in Rakhine State.
Ma Pan Ei Mon, Wa Lone's wife, said she had grave concerns for her partner's welfare.
"Between December 12 and now, I've not yet met with him and no authorities have come to tell me where he is," she told Frontier on December 20.
U Hline Tint Zin Wai, a member of the Protection Committee for Myanmar Journalists, said a campaign for the release of the pair would continue. Journalists who support the campaign are wearing black clothes.
"We have to keep holding our black campaign and we may also have to hold protests," Hline Tint Zin Wai said. "Nowadays, all of us, the Myanmar journalists, have to clear up the doubts of our people and explain to them that journalists are not ordinary criminals or spies working for other countries."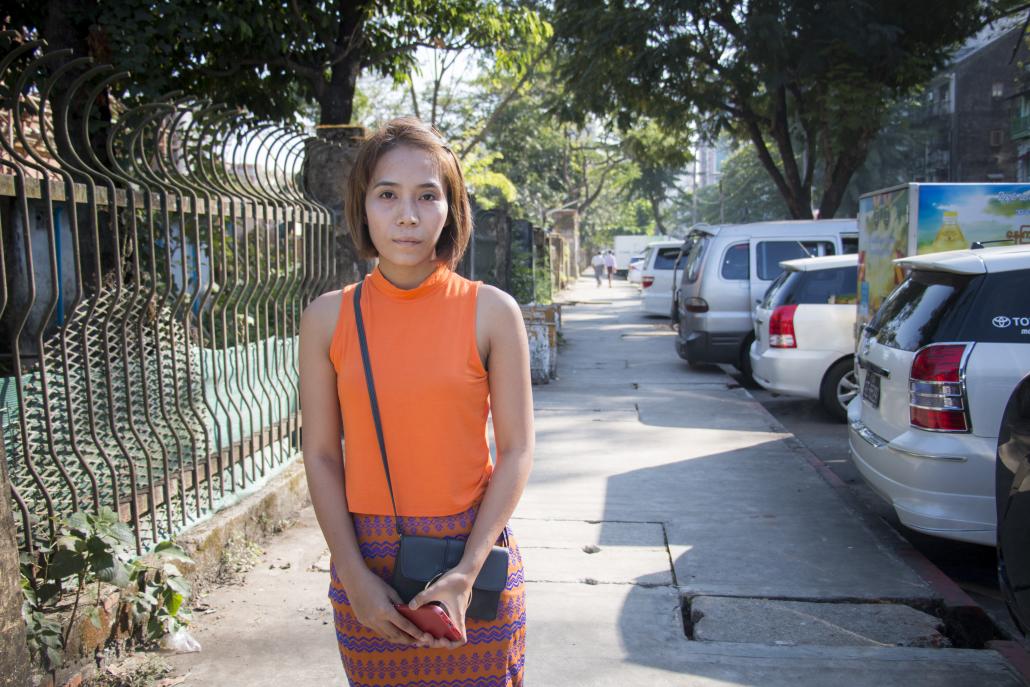 After a closed-door meeting of the MPC on December 19, its secretary, U Thiha Saw, said the council would organise a media trip for local journalists to northern Rakhine with or without government approval.
"We wish to see more independently and locally reported stories on the Rakhine crisis," he said. "We want to show the world that we do have independent private media in Myanmar."
The government had denied media access to northern Rakhine since the violence began on August 25 but has arranged visits for small groups of journalists chaperoned by representatives of the Tatmadaw and the Ministry of Information.
Ko Hline Tint Zin Wai questioned why the MPC appeared to be differentiating between foreign and Myanmar journalists. He noted that the trip to Rakhine was just intended for local media organisations and that the council also appeared to be reluctant to tackle cases involving journalists working for foreign media – not only Wa Lone and Kyaw Soe Oo, but also Ko Aung Naing Soe, who was arrested with journalists from Turkish broadcaster TRT in October.
"I can't understand why most people in Myanmar think like that," he said. "All the journalists, whether they are working for foreign or domestic media, should be able to receive the same treatment."
Kyaw Soe Oo's sister, Ma Nyo Nyo Aye, said she doesn't know much about her brother's work as a journalist. She described him as a good-natured person with a love for literature and helping others.
Zayar Hlaing expressed sadness at a lack of public understanding about the role and importance of ethical journalism and said an awareness campaign was needed.
"We will need to annul these delusions by ensuring we meet our professional responsibility to provide accurate, timely and impartial information," he said.
"We need to demonstrate to the public that we do our work according to the principles and ethics of real journalism."
Chit Su cried continuously while talking about her husband.
"He is a good guy and a good son to his mother as well. He is supporting not only us but also his mother. Please free him."
Chit Su said her daughter shows her love for Kyaw Soe Oo every night before she goes to bed.
"She kisses her father's pillow and pays obeisance to his place on the bed."
TOP PHOTO: Ma Pan Ei Mon holds a photo of her husband, Reuters journalist Ko Wa Lone. (Nyein Su Wai Kyaw Soe | Frontier)